Limbo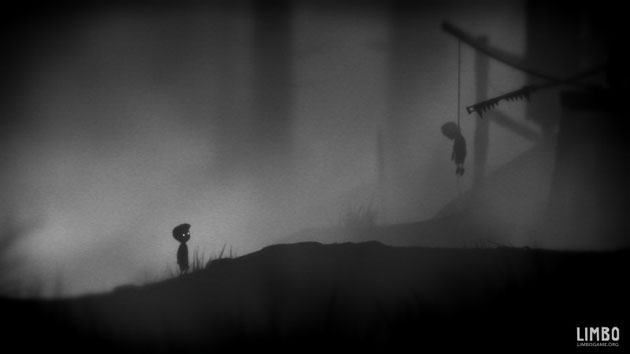 We don't cover games much here on We Made This, but every now and again a really distinctive game comes along that really deserves a wider audience, and Limbo is just such a game.
The game has recently been released on Xbox Live Arcade by Copenhagen games studio Playdead,  and it's a truly beautiful experience. The game is a 2D platform game, where the main protagonist is a small boy who awakes in a sinister and gloomy forest. You  guide the boy through the forest, and through a series of increasingly complex puzzles. The whole game is set in a stunning black and white landscape (Jim Jarmusch's film Dead Man leaps to mind), and the boy is animated like a sort of shadow-puppet Pinocchio, hopping and skipping his way through a world inhabited by giant spiders, gangs of other lost boys, and peril at every turn.
A truly great game - here's hoping it crosses to other platforms mighty soon.
posted: 15 August 2010
categories:
Games