Comics Unmasked at the British Library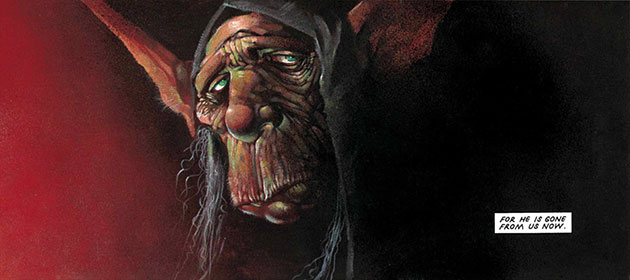 We nipped along to the British Library yesterday to check out their new show, Comics Unmasked: Art and Anarchy in the UK, the largest ever comics exhibition in this country.
The show is a thematic retrospective of the British comics industry, with a particular focus on the way comics from the UK have sought to subvert expected norms.
There's a wealth of great stuff on show, including a fair few samples of original artwork, such as this piece from Jamie Hewlett's Tank Girl: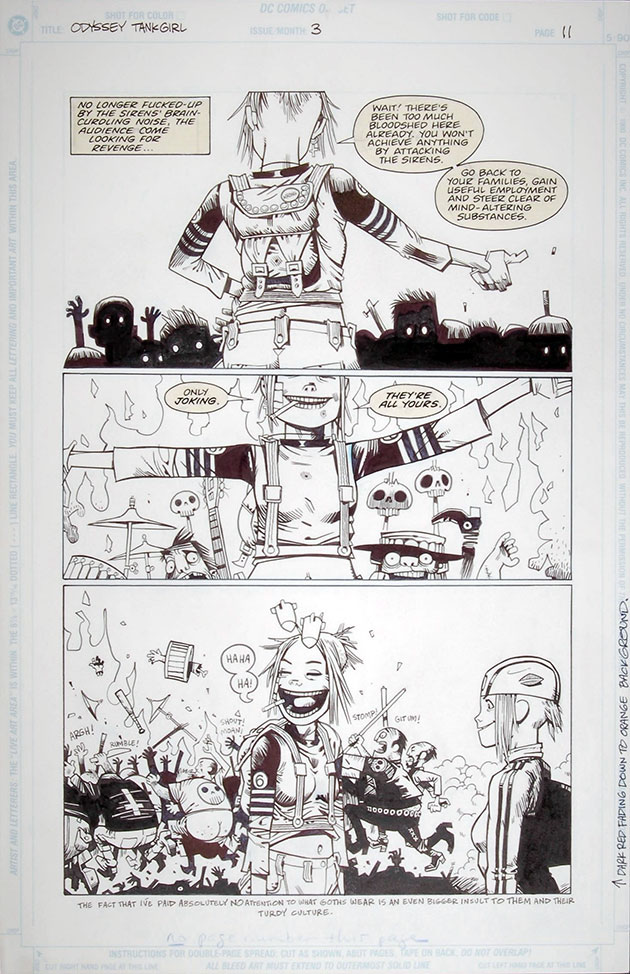 Hewlett also designed the show's key marketing image, a caped crusader called Lawless Nelly :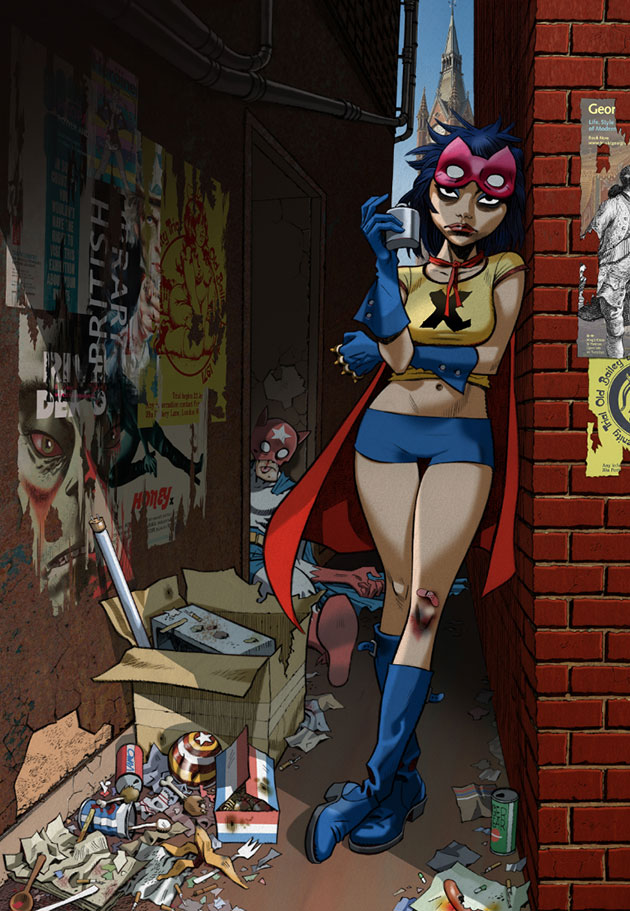 The show is divided into six main areas: Mischief and Mayhem; To See Ourselves; Politics; Hero with 1000 Faces; Sex and Sexuality; and Breakdowns. We weren't entirely convinced the thematic groupings were necessary, and a chronological format might have worked just as well, if not better.
We did particularly like seeing a lot of the old strips from 2000AD though. Given how well Marvel and DC are doing by converting their back catalogue into films and TV shows, it's odd that more of 2000AD's rich cast of characters hasn't had the same treatment.
This is a page from writer Grant Morrison and artist Steve Yeowell's fantastic Zenith story, about a Generation X superhero (which is hopefully being republished in its entirety this October, after years of legal wranglings over who owns the rights to the character).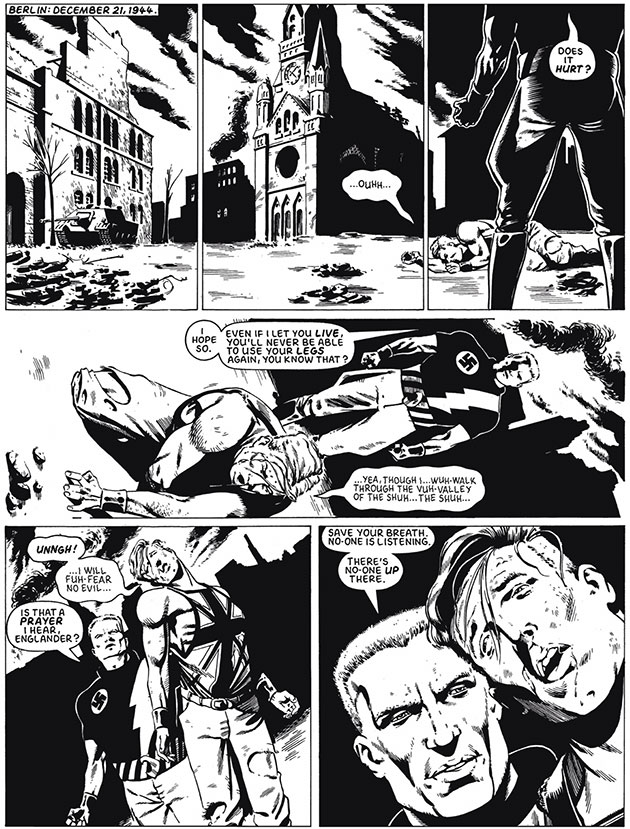 Of course, 2000AD's key character was Judge Dredd, the fascist law enforcer who readers were invited to both love and loathe: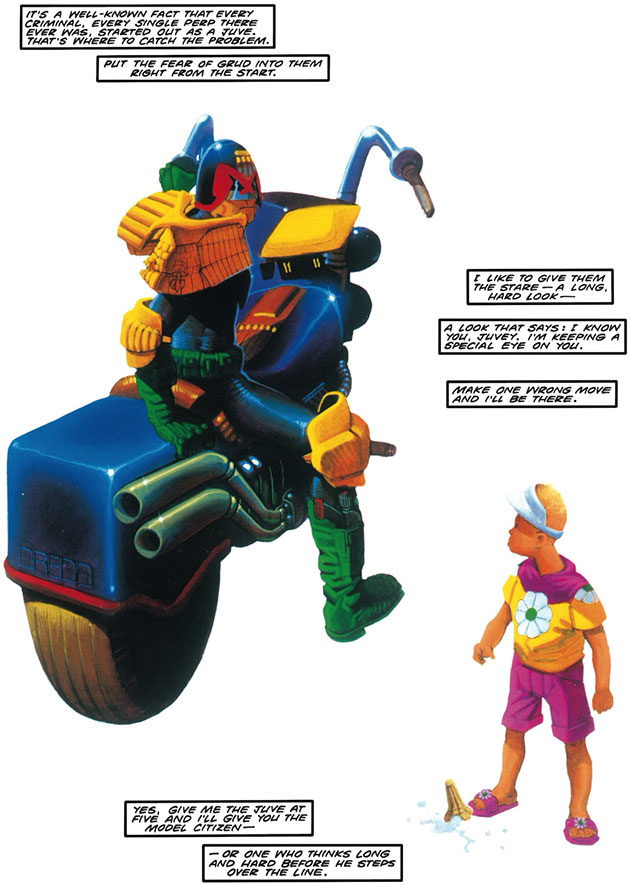 The show features excerpts from the brilliant America strip from the Judge Dredd 'Megazine' (above, and below), written by John Wagner and drawn by Colin MacNeil.
Also on show is John Smith and Steve Dillon's Tyranny Rex, seen here hanging out with a very Princely character: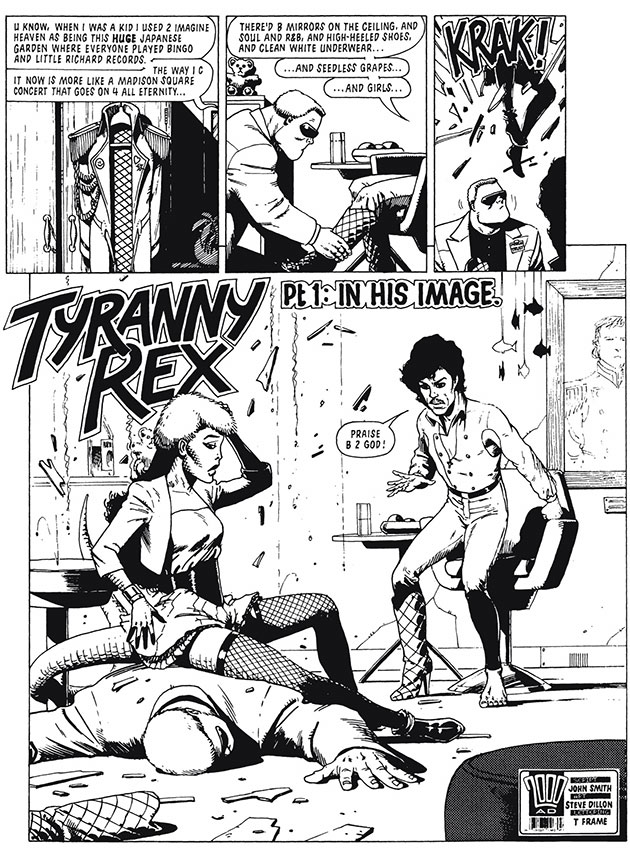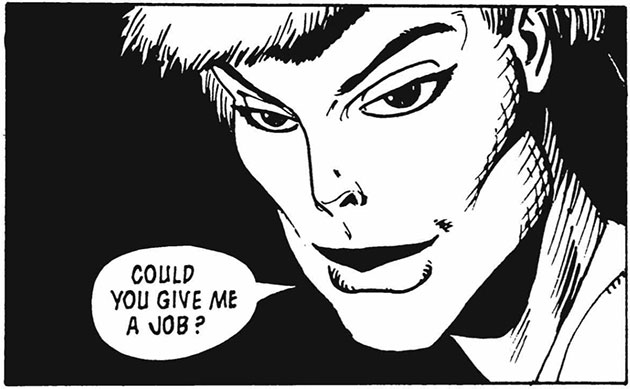 It's really impressive to see the vast array of British talent, and to note that most of them have also gone on to become pivotal to the international comics scene, none more so than Alan Moore, whose V for Vendetta runs like a thread through the exhibition, particularly in the form of the V masks that have been adopted globally by the Occupy movement.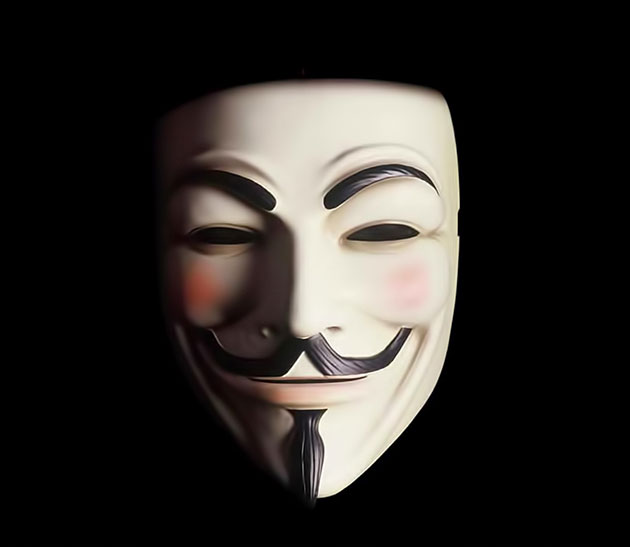 The other big talent running through the show is Dave McKean, who worked as the Artistic Director of the exhibition. There's a fine selection of his work on display, including props and original artwork from his book The Tragical Comedy or Comical Tragedy of Mr Punch, written by Neil Gaiman.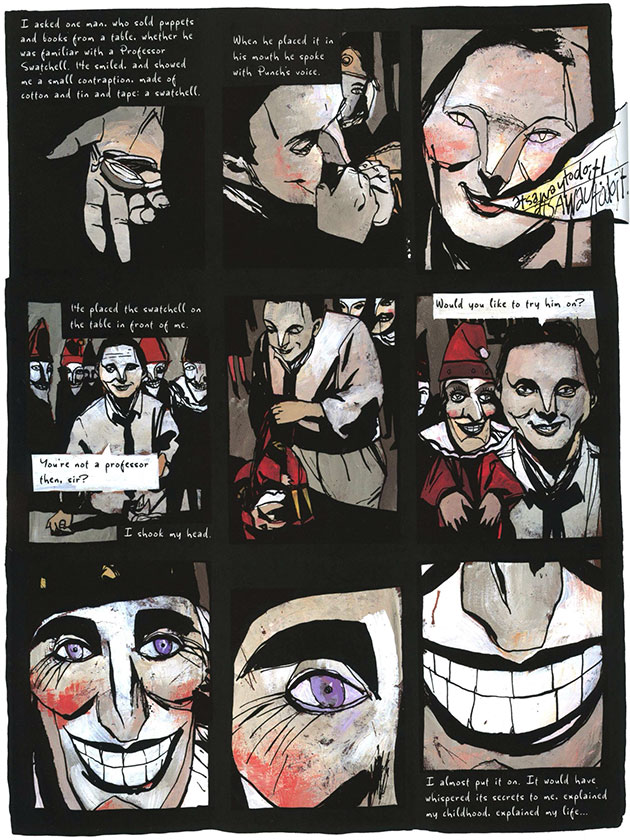 Overall it's a fascinating show. Perhaps a little bit dry, as exhibitions at the British Library can sometimes be. The lighting is set quite low, presumably to protect some of the older items from damage, but as a result you find yourself squinting to read some of the captions, and some of the comics themselves, which is a drag.
If you've got an iPad though, you can download the Sequential app, which contains a free companion piece to the show, Comics Unmasked - The Digital Anthology, which actually lets you feel much closer to the comics (though only selected excerpts are included). The anthology is available to download for free until the exhibition ends, on August 19.
posted: 26 June 2014
categories:
Comics