Never Judge…? at Stolen Space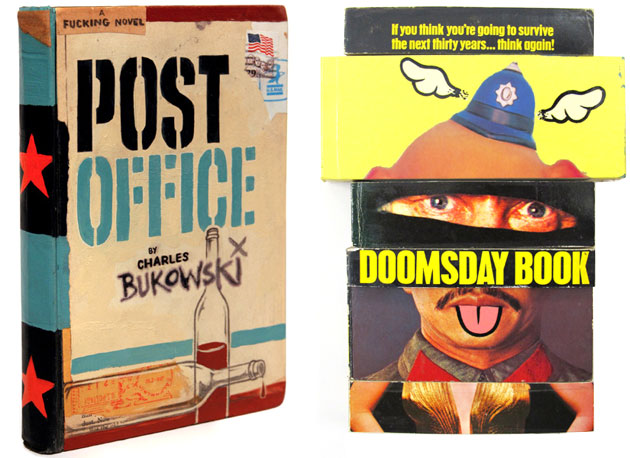 We nipped over to Brick Lane this weekend to check out the new show at the Stolen Space gallery, Never Judge...? The show features a hundred book cover designs by a huge variety of artists, many of them more usually associated with the street art scene. Each artist was invited to create a one-off artwork cover for a novel of their choice, working to the standard paperback dimensions of 129mm x 198mm. The two above are Dave Kinsey's cover for Charles Bukowski's Post Office
, and D*Face's Doomsday Book, from a series of reclaimed books he's used for the show.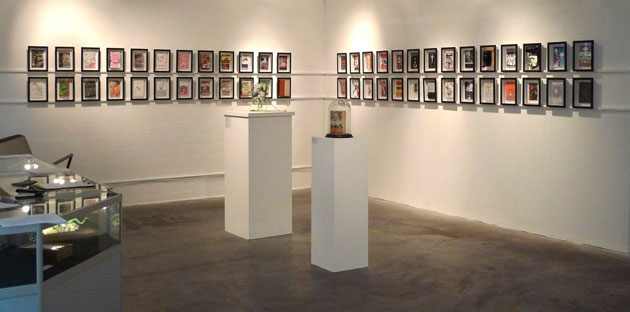 Other artists at the show include Anthony Lister (that's his cover for Herman Hesse's Steppenwolf
below), Blek Le Rat, Eelus, EINE, and Shepard Fairey.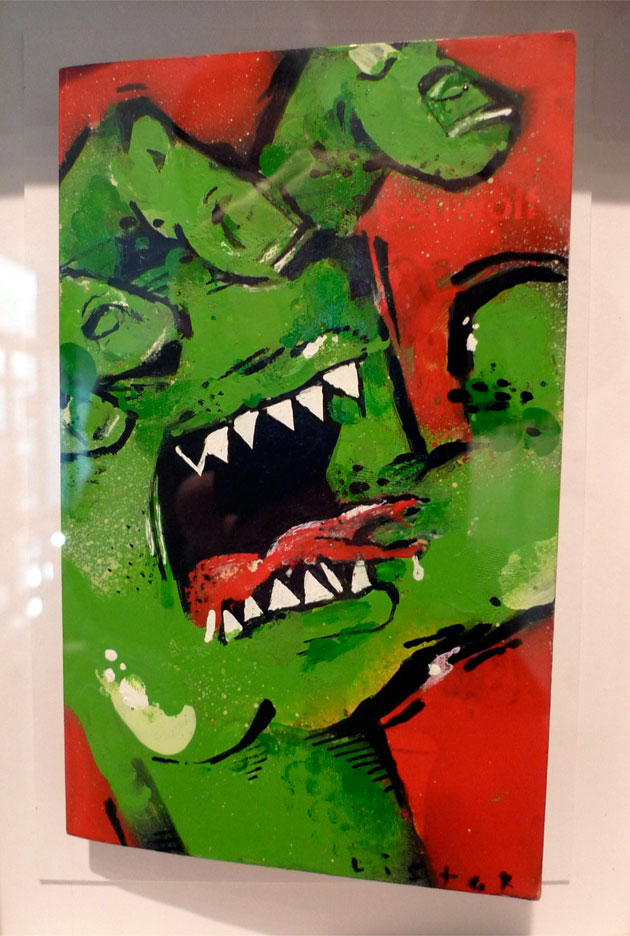 The show has been put together in association with Penguin, ahead of their new Penguin Essentials series which is due to be launched next April, and the covers for that series are on display too (below), featuring work by book designers and illustrators including John Gray and David Gentleman. You can pick up limited edition gyclee prints of these from the show, though when we were there the majority of the prints on display were still lo-res versions - we're assuming the prints will be hi-res!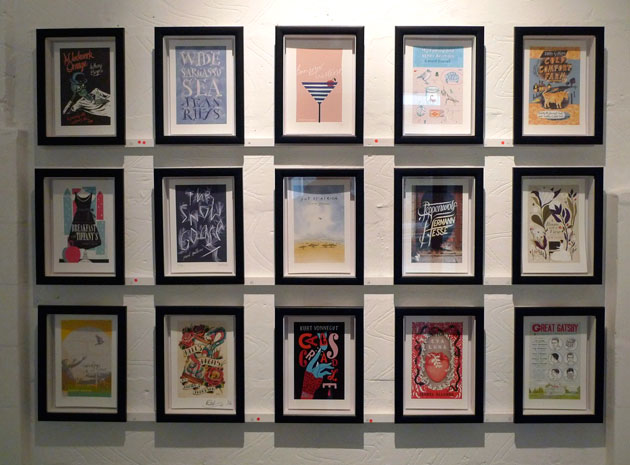 As mentioned in the blurb for the show, the advent of the e-readers (crikey that's a grim name isn't it?) like the Kindle
and the iPad means that the days of the book cover may be numbered. We're not entirely convinced by that argument. What we can see happening more is that the book cover will follow the route of the album cover, expanding from a single version out to a whole range of images that gets used across a whole swathe of media - from small thumbnails on Amazon and the iBooks store, to digital covers on the devices themselves, to dedicated websites, as well as short-run high-spec limited edition print versions of the books. Already there's been a real boom in book-as-object publishing, such as the beautiful editions from Whites Books, where sumptuous production values are paramount. But we really hope that the cheap, disposable paperback doesn't disappear entirely either.
All the rest of the work from the show is on sale, either as original artworks, or as limited edition prints - check out the full gallery.