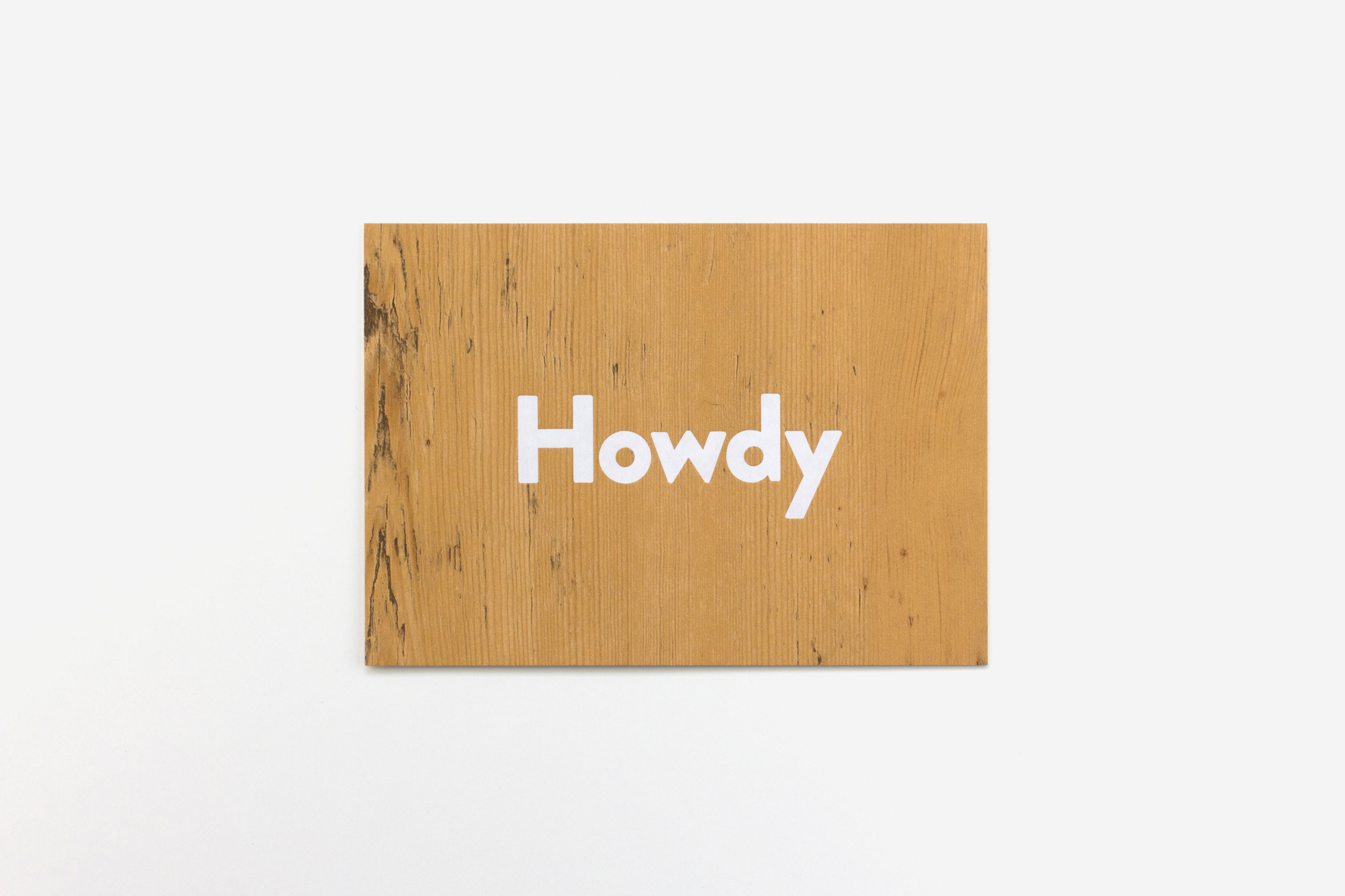 About We Made This
We Made This is the graphic design studio of Alistair Hall, specialising in thoughtful, simple, beautiful communication.
Alistair studied at Central Saint Martins before setting up his studio in 2004. Based in Brixton, London, the studio's output includes print design, books, branding, copywriting, packaging design and various other bits and bobs.
Alistair is a co-founder of the children's literacy charity Ministry of Stories, and art director of its fantastical shop, Hoxton Street Monster Supplies.
He is also the 2023 Chair of the Wynkyn de Worde Society. Named after the first printer to set up shop in Fleet Street, the society was established in 1957, and its members are dedicated to excellence in all aspects of printing and the various stages of its creation, production, and dissemination.
He has lectured in Graphic Design at The School of Art, Architecture and Design; and Typography at Central Saint Martins.
He has given talks about his practice at: Central Saint Martins, the Wynkyn de Worde Society, Goldsmiths, and to the Australian Graphic Design Association (AGDA) in Melbourne and Adelaide. He also talked about the typography of the TV series The Prisoner at Grafik's Letterform Live event in London, subsequently published on Creative Review.
Alistair has been writing about design and visual culture at wemadethis.co.uk/blog for many years. 
In September 2020 Batsford published his first book, London Street Signs.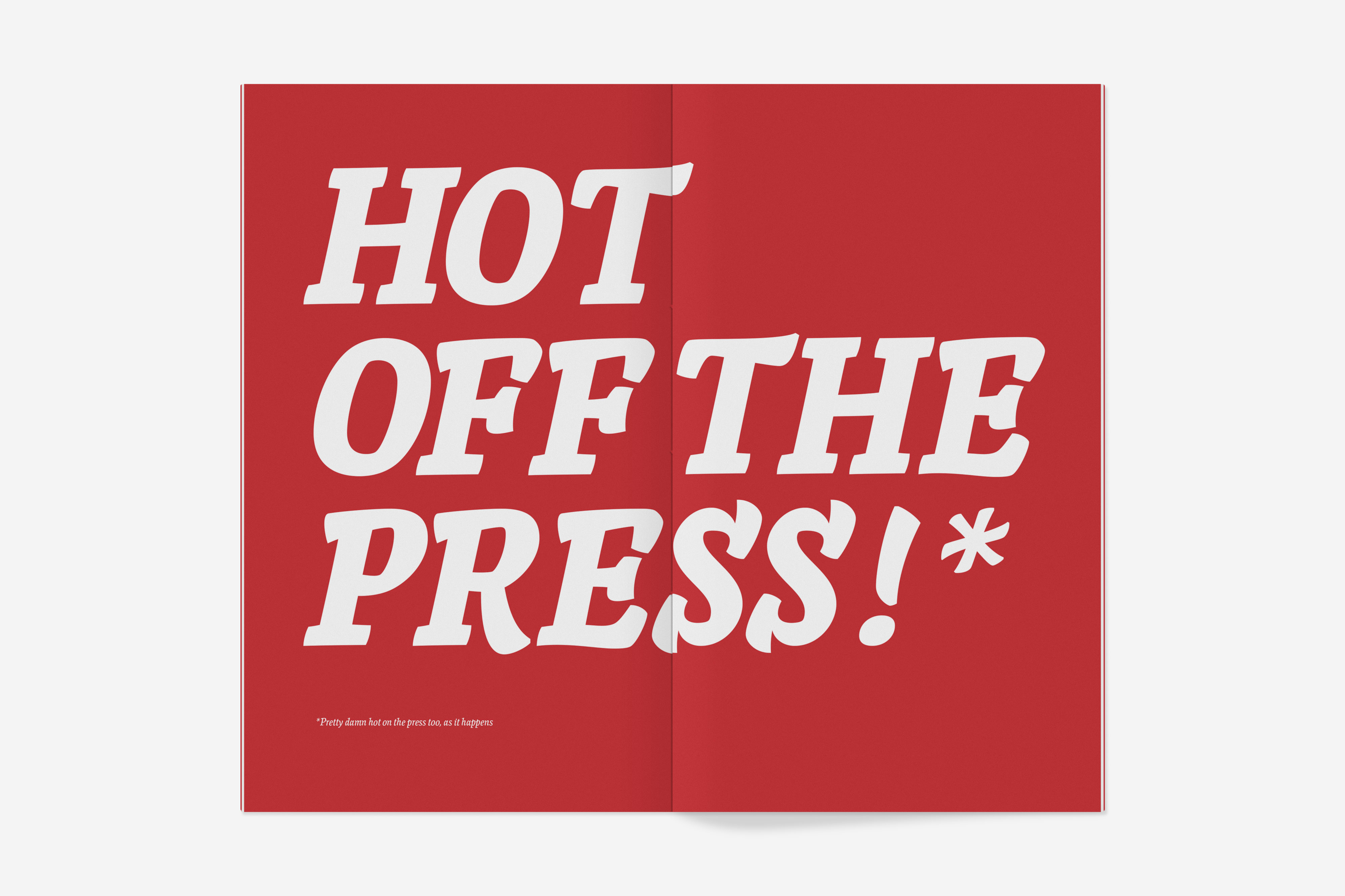 The following piece, an edited extract from a profile about We Made This from Grafik magazine, will give a bit more insight into Alistair's work:
'In a quiet corner of We Made This, I'm rifling through a pile of beautiful print. It's a treat to see such a range of processes and finishes being put to good use – and placed at the fore, through an economical approach to typography and layout that places each item's object qualities on an equal footing to the design itself. The work on the table today is just a small portion of the plethora of print produced by Alistair Hall, working under the banner of We Made This – the practice he founded back in 2004.
We Made This specialises in print design – a medium that has always held a special interest for Hall. His first client out of art college was Benwells, the Bermondsey-based print finisher, after they produced the catalogue for his graduation show: an ambitious screw-bound book, with rub-off foil on the cover that revealed a lasting message as it wore down over time. "It was a lot of work – we sort of threw everything at it," he recalls, "but we didn't have much budget, so about fifteen of us went into Benwells in the days before the show to bind them all up ourselves, by hand." That hands-on enthusiasm made an impression, and they've maintained a working relationship ever since.
Hall is conscious of the need for print nowadays to justify its own existence. "You get so much promotional stuff that's quite useless," he says. "It arrives and you think, 'That's lovely', but then what do you do with it? And you just feel guilty for throwing it away – whoever sent it to you has given you guilt. There's got to be a point to stuff like this. You have to ask why anything you design should be printed, rather than emailed or turned into a pdf or put online, which leads into the question of what print is great at. And it's about being persuasive, and tactile – all the things that we love.
The drive to interrogate each eventual outcome in this way has led to the accumulation of a broad range of beautiful, considered pieces of print in Hall's portfolio. His keen typographic eye is evident throughout, partnered with a characteristic visual and tactile economy that ensures each piece seems somehow more than the sum of its parts. His recent client base is characterised by a similar eye for quality, but also a sense of established respectability – whether it's John Lewis in the retail sector, Penguin Random House in publishing, or indeed Benwells in print and finishing.
The common thread running through Hall's work, aside from a self-professed love of print, is the sense that graphic design and its objects can and do have a tangible impact on the world, ephemeral as they might seem, and that this might as well be put to positive use.'
Profile by Anna Lisa Reynolds | Reproduced by kind permission of Grafik magazine
---