The Beauty of Books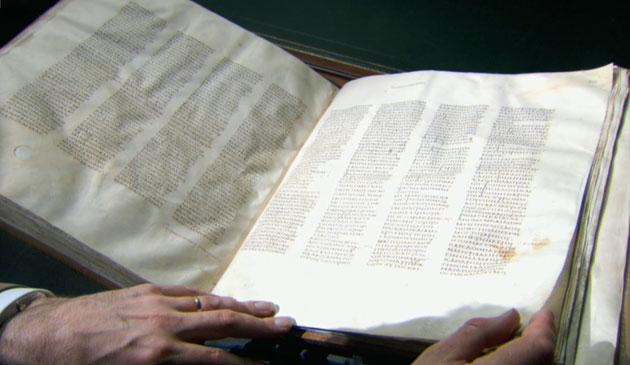 Yesterday we caught up on the first episode of The Beauty of Books, the new four part BBC4 series (screening as part of their Free Your Imagination season about books).
The show focused on two books in particular, the Codex Sinaiticus and the Winchester Bible.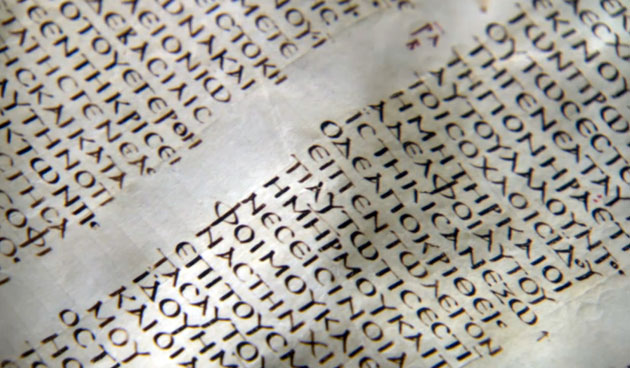 The Codex Sinaiticus is the oldest surviving complete New Testament, created around 350AD; and also one of the earliest surviving bound books: 800 pages of vellum, written in four equal columns of 48 lines. We learnt that it was mainly created by female scribes, using an ink created from
Oak galls
, which was more acidic than standard carbon inks, and therefore more resistant to rubbing off the page.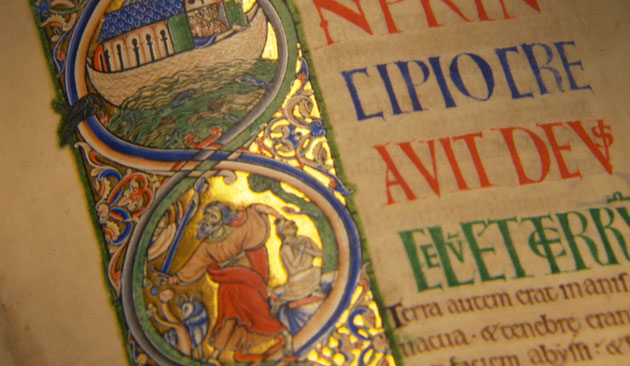 The Winchester Bible is a stunningly beautiful illuminated manuscript, created in the 12th Century, which still lives at
Winchester Cathedral
.
It's a great show, we're looking forward to the next three instalments. The next one airs on BBC4 on Monday 14 February at 8.30pm, and looks at Medieval books including the Luttrell Psalter and Chaucer's Canterbury Tales.