Thursday – Matthias Hoegg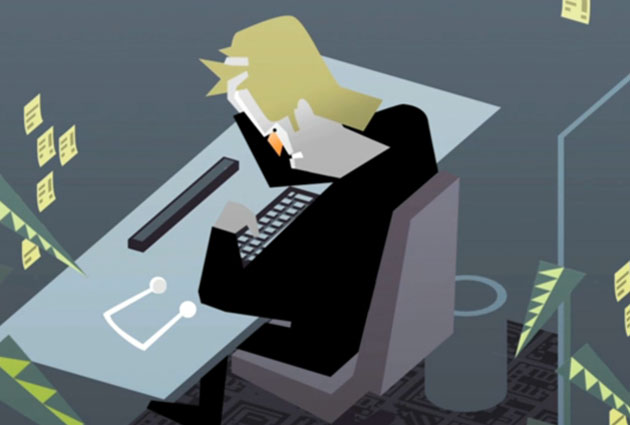 The good folks at File Magazine just got in touch to let us know that the short film Thursday, by recent RCA graduate* Matthias Hoegg, has been nominated for the Short Animation Award at this year's Baftas.
Each bi-annual issue of File comes in two parts - a physical broadsheet style magazine, and a full-screen online player - as they themselves say, 'it's a magazine to watch and read'. The 'watch' part of the latest issue (No. 4) is online now, and features Hoegg's beautiful seven minute film, 'an everyday love story set in the not so distant future [which] sees blackbirds battling with technology, automatic palm readers and power cuts'.
Check it out.
*Interestingly, both the other nominated shorts are by RCA graduates (Michael Please and David Prosser) . Monopoly much?