Varoom!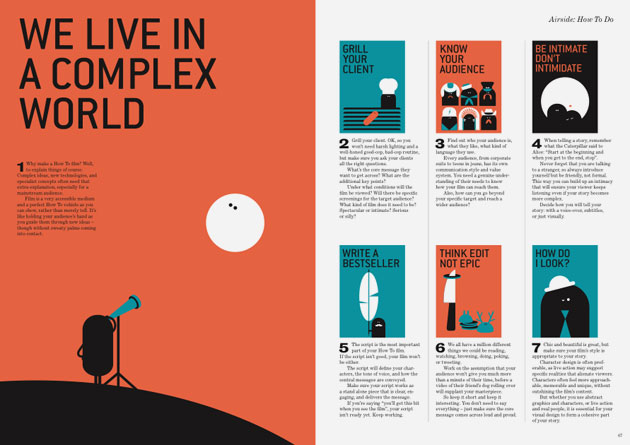 Earlier this week the good folks over at the Association of Illustrators sent us the latest issue of their magazine, Varoom!
We'd not had a chance to check it out before, and were pleasantly surprised - we were worried it would be too intensely focused on illustration, with not enough to engage a wider audience - but it's actually a really engaging mix of articles, designed in a clean and unfussy style (by the always brilliant Fernando Gutierrez).
This latest issue features articles about the new Vladimir Nabokov books which Pentagram have designed for Penguin, Des McCannon looking at the prejudices against image based learning in British schools, and an illustrated tutorial from Airside, showing how to make How To... films (above); as well as a whole bunch of other bits and bobs.
Good stuff.