Wim Crouwel at Woodbridge & Rees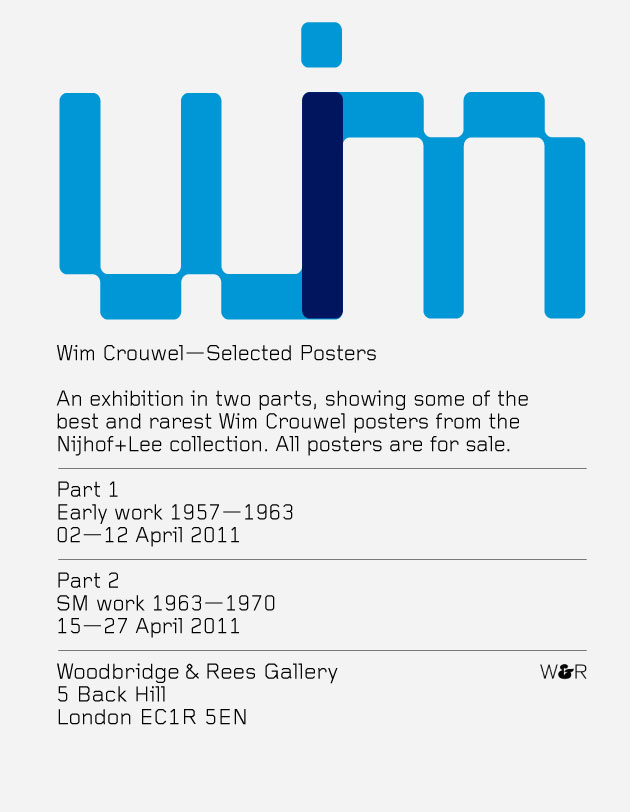 We nipped downstairs last week to catch the opening of the second instalment of the Wim Crouwel poster show at Woodbridge and Rees.
This second part of the show features twenty-three original posters, all of them for sale, from Crouwel's time at the Stedelijk Museum in Amsterdam - they're all from a collection owned by the fantastic Nijhof&Lee bookshop in Amsterdam.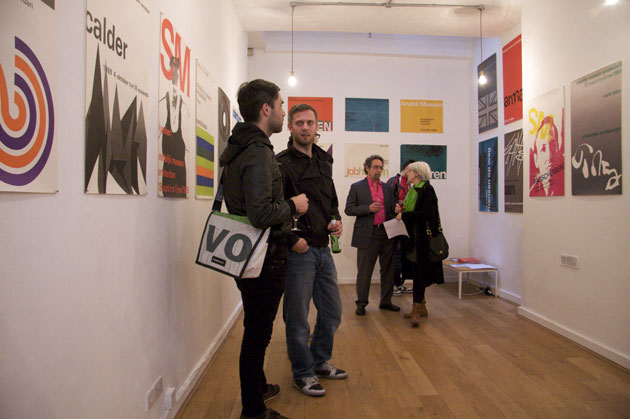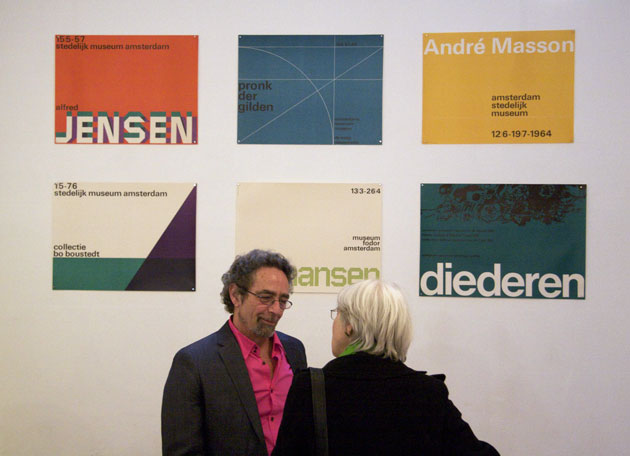 The show is open from 12pm to 6pm daily (from 1pm on Saturdays, closed Sundays), and runs until 27 April. Well worth a look.