Serpentine Pavilion 2011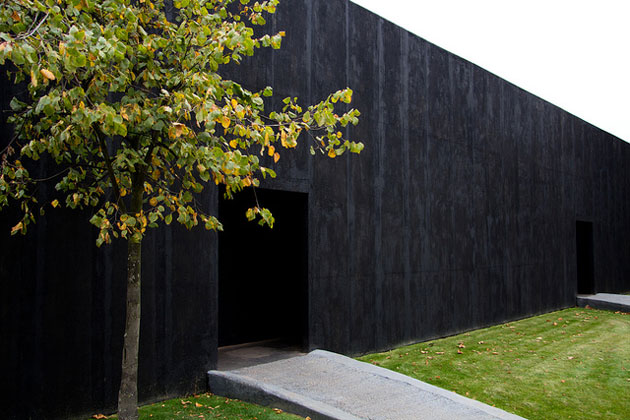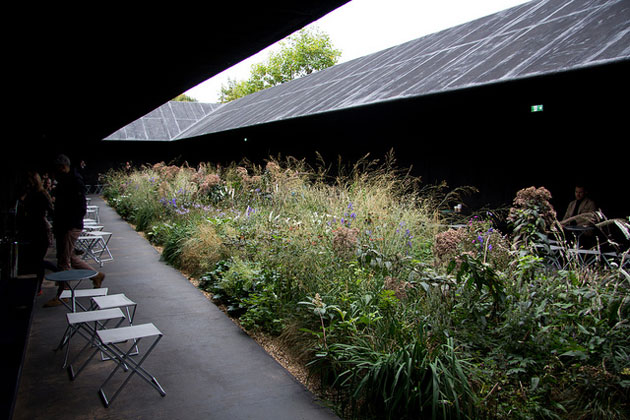 We nipped over to the Serpentine Gallery over the weekend just in time to check out their latest pavilion (we're a bit late on this one - it's been up since the beginning of July, and comes down at the end of this week). It's the 11th in their series of annual commissions, this time by architect Peter Zumthor.
Sometimes the pavilions can be architecturally audacious, but slightly disappointing as an actual experience. Here, that feeling is reversed - the architecture is restrained to the point of absolute minimalism: a simple black box, which frames a garden designed by Piet Oudolf (the chap behind New York's brilliant High Line).
The black simplicity of the box feels very sombre, almost funereal - although this is slightly offset as you get closer to it, and realise that it has a rough, organic texture.
You walk into a corridor between two walls, which works to separate the internal garden from the outside world, helping to create a quiet, contemplative space. The light within the corridor was very beautiful in itself, with pools of daylight at the doorways: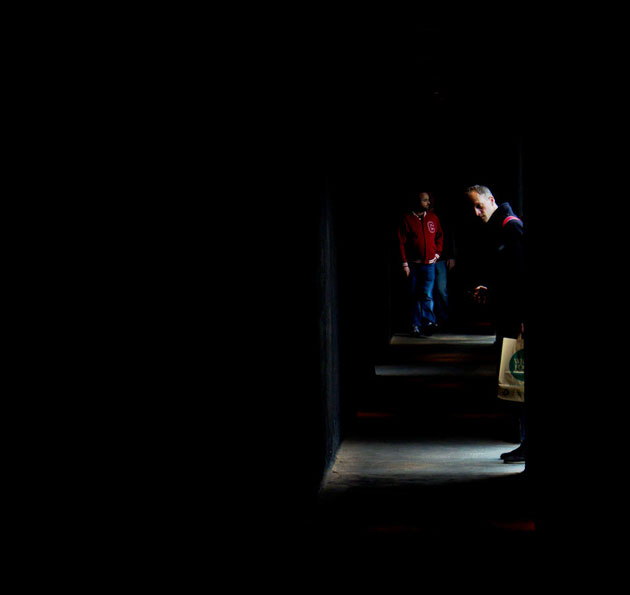 We liked the fact that the black box playfully references the classic white box we associate with art galleries, and that inside it you find yourself contemplating the sky* and the other visitors as much as the garden. We were there on a dull autumnal day, and we'd love to see it at different times and in different weather conditions.
*In that resepect, it reminded us a great deal of the artist James Turrell's work.
If you've not been, and can squeeze it in, it's definitely worth a trip - and this weekend the Serpentine is holding a Garden Marathon, the 6th in their marathon series: a two day event with artists, scientists and thinkers exploring all manner of garden related ideas.
Good stuff.