Leap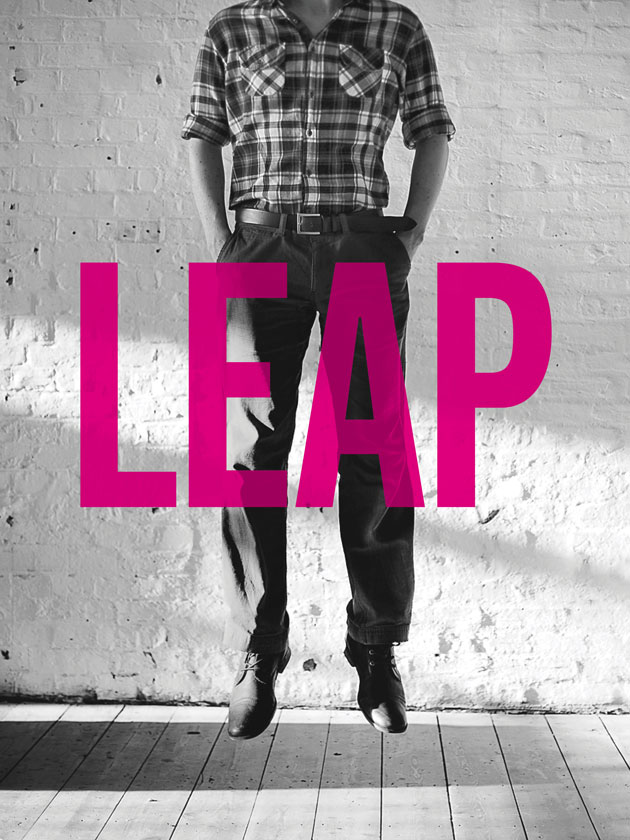 So, what did you get up to with your extra day?
February 29th only comes around once every four years, so the good folks at Spread the Word decided they'd mark the leap day by getting writers from across the globe to collaborate on writing a book. In a single day. And then publishing it as an e-book today, as part of the World Book Day celebrations. And they asked us to design the book for them.
In preparation, they put together four teams of writers: in Kuala Lumpur, Delhi, London and Vancouver; and created a loose structure with four main characters, one in each city. The writing process kicked off in Kuala Lumpur, overlapping with Delhi, and then London and Vancouver joined in as the sun came up over their skies.
In London the main character was called Dave Martin. To help provide some inspiration for the writers, Alistair spent the day playing the fictional character, wandering around London taking pictures and uploading them on Twitter for the writers to respond to, using the hash tag #24hourbook. You can check out the feed at @Mr_Dave_Martin, or check out this slideshow of the images. Here are just a few: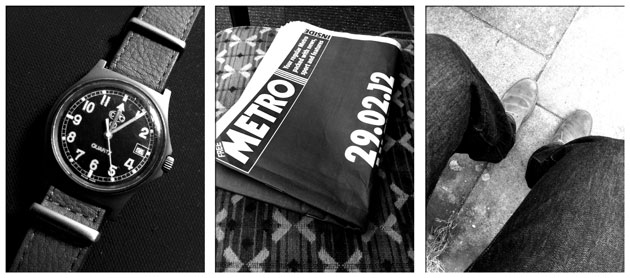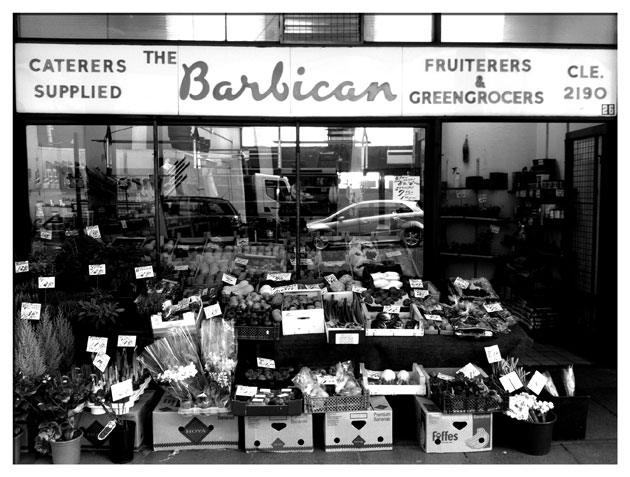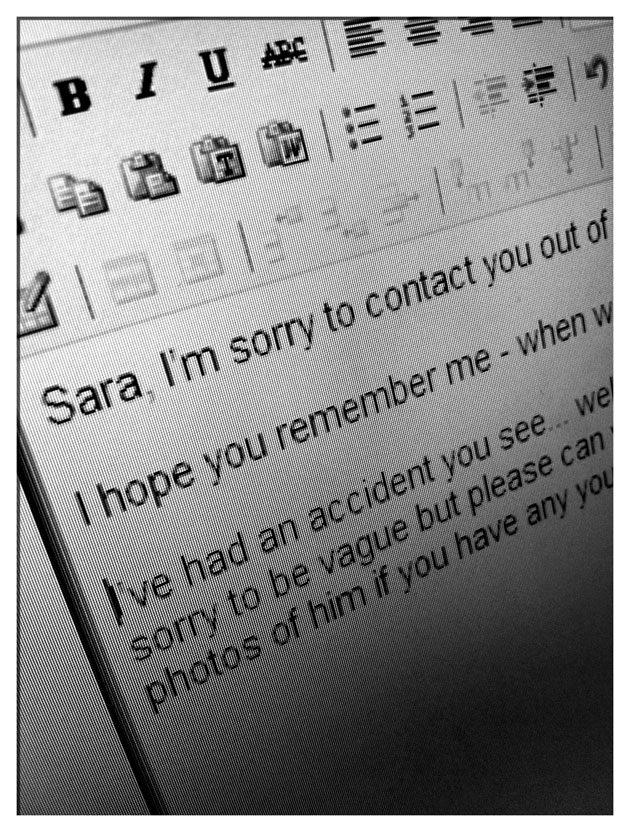 Meanwhile, the writers created a story that pulled the characters and cities together. They shared their progress on a Facebook page, writing the book itself on Google Docs.
The writing was edited late into the night, and we kicked off the design very early this morning. We worked in InDesign, and created both an .epub and a .pdf version of the finished book, which was published on the Spread the Word website around 5pm this afternoon. (We're fairly sure we'll be tweaking and refining the design in the next few days.)
If you'd like to check it out, you can download the ebook in the ePub format (which should work on Apple's iBooks on the iPad and iPhone; and on most e-readers - though not Kindles. It'll work on Adobe's Digital Editions, but won't look so nice) or as a PDF.
(Oh, and the lovely cover image is by the equally lovely Lee Roberts).
posted: 1 March 2012
categories:
Books