Museum of Broken Relationships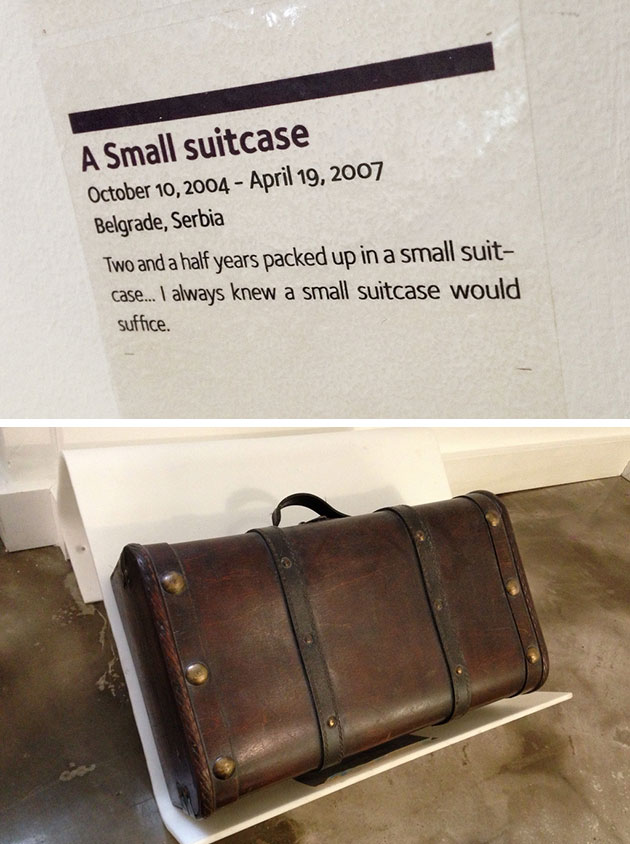 Alistair was out in Zagreb over the weekend, and stopped in at the fantastic Museum of Broken Relationships to have a look around.
The whole content of the museum is crowdsourced: broken-hearted lovers are invited to donate a personal object that represents their failed relationship. They're also asked to write a short piece about the relationship - so effectively, it's a museum of stories as much as one of ephemera. With so many different contributors, it could feel chaotic, but thanks to a minimalist design and some careful curatorial control, it works brilliantly.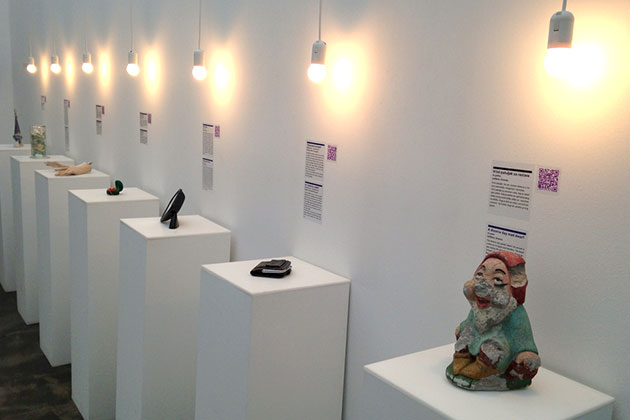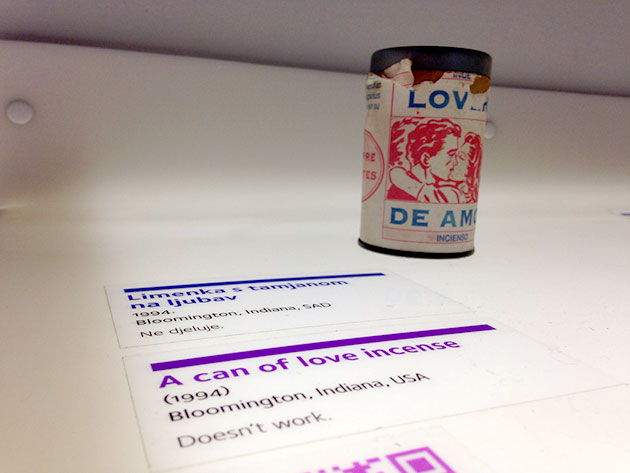 The collection started life as a travelling exhibition, and it continues to tour the world (it's currently in Boulder, Colorado) while the main collection stays in Zagreb. This adds a truly international aspect to the collected items.
What's great is that it doesn't demonise relationships, nor glorify them. Instead it presents them as complicated, frequently painful, but potentially wonderful; and gives ex-lovers a chance to do something creative with their heartache, as well as offering a sort of closure by providing a place for them to finally lay a relationship to rest.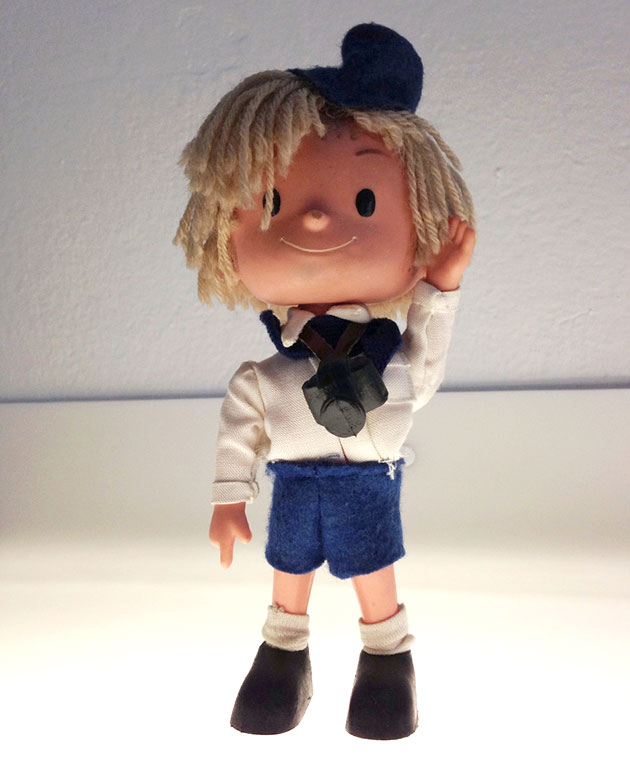 If you'd like to donate, go here.
posted: 21 March 2013
categories:
Ephemera