See inside Hoxton Street Monster Supplies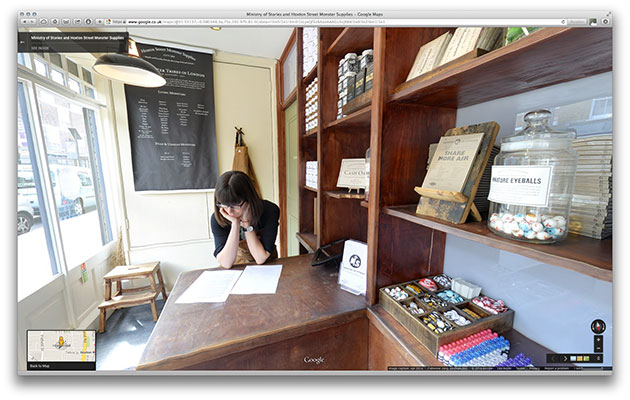 Thanks to the magic of Google, you can now take a 360° tour of Hoxton Street Monster Supplies. The tour shows up whenever you Google the shop, via the 'See inside' panel.
The good folks from Circus360 came to photograph the shop on a fantastically sunny morning.
It's a super slick operation, taking no more than an hour, and the results give you a really clear sense of the how the shop looks, inside and out (though we'd still recommend a visit in real life of course).
While they were doing the shoot, one of the shop's regular customers, a Mr Griffin, happened to have dropped by, and agreed to be included in the shots.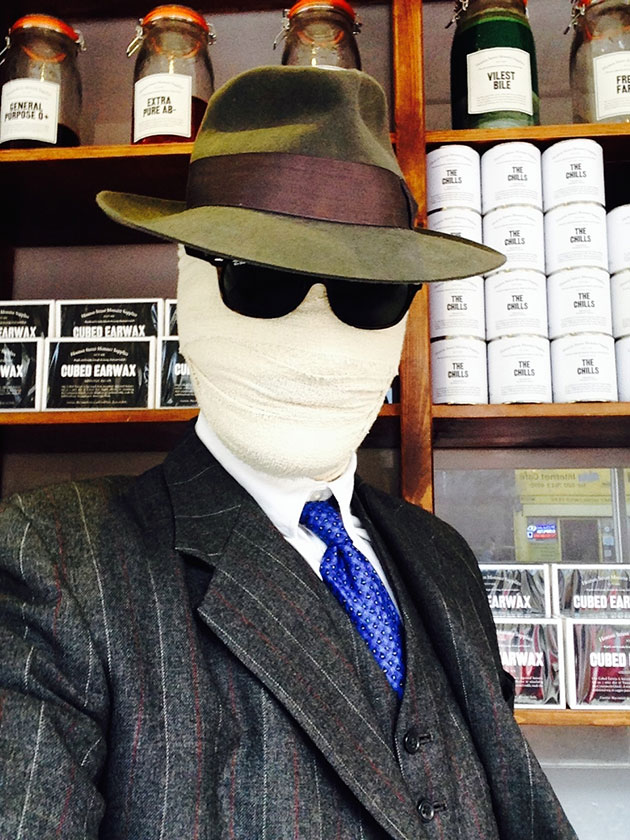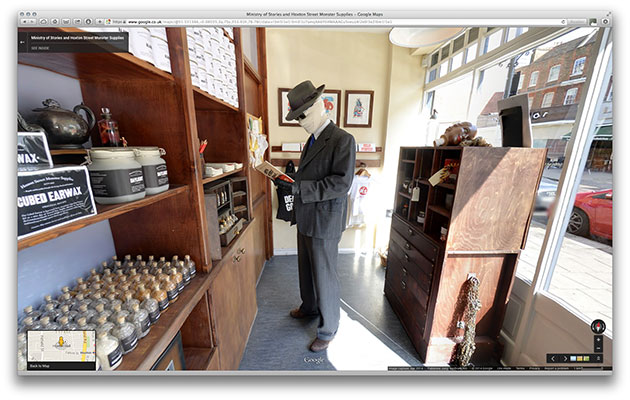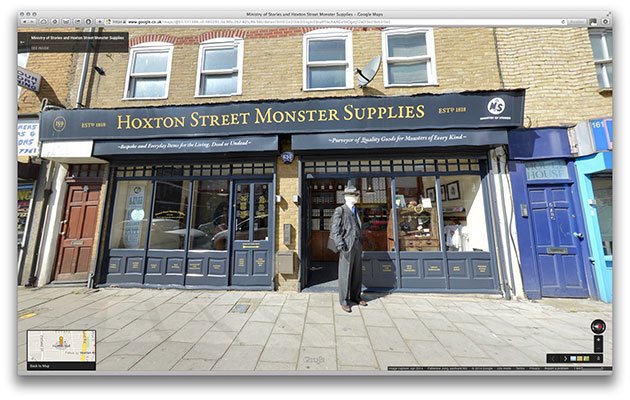 What a gent.