Turner colour experiments by Olafur Eliasson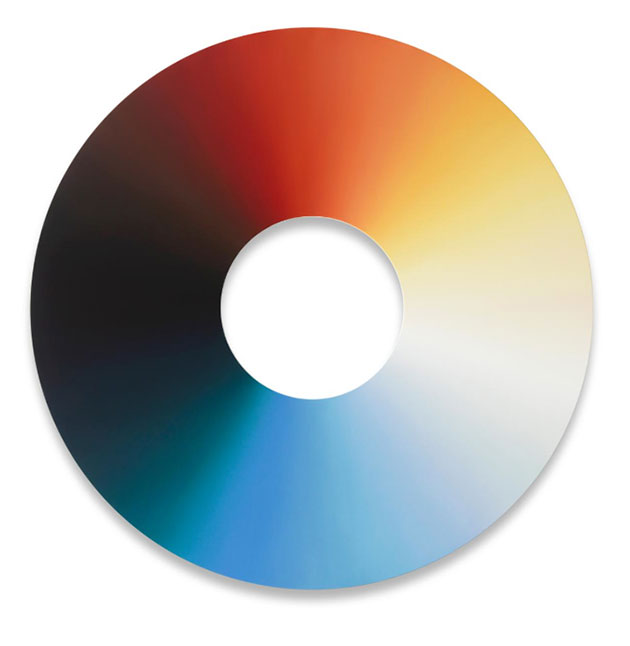 We nipped over to Tate Britain over the weekend to check out the Late Turner exhibition, which is more than worth the trip if you have time. His use of colour and light is quite extraordinary, and it's incredible to think that he was painting his stunning, almost abstract canvases in the 1840s, a good sixty years before Monet started doing the same.
But, what really caught our eye was the separate show, upstairs in the Clore Gallery, of colour experiments by Olafur Eliasson, based on J.M.W. Turner's work.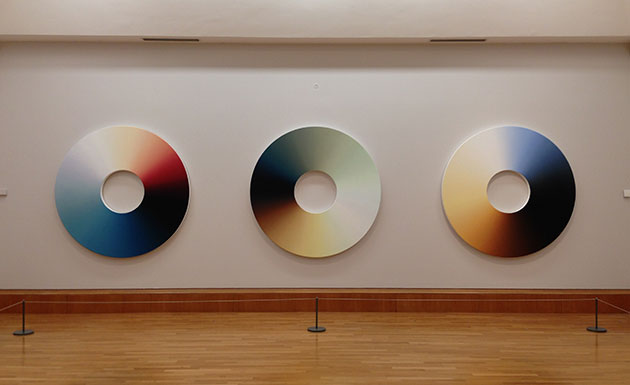 The colour experiments are part of an ongoing series of oil paintings by Eliasson, working with a chemist to mix paint colours for each nanometre of light in the visible spectrum. The seven on show at the Tate are direct responses to seven of Turner's paintings, some of which are on in the Late Turner show, including The Burning of the House of Lords and Commons: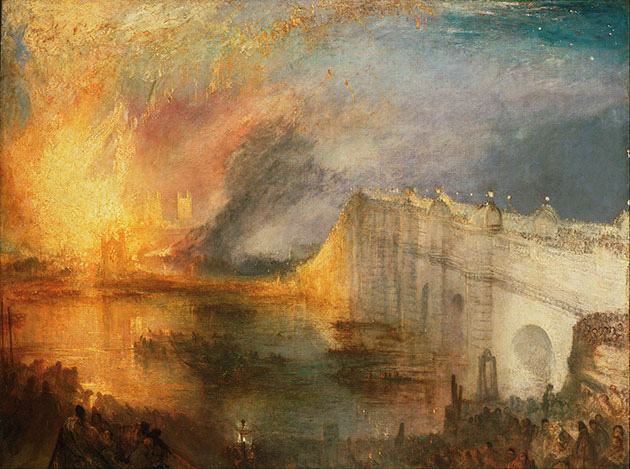 Over on the Tate site, Eliasson has this to say about them:
'For each of his paintings, I bring the colours and light into a schematic system which is then transferred to a round canvas without a centre. This shape generates a feeling of endlessness and allows the viewer to take in the artwork in a decentralised, meandering way. The fading colours in each sequence deter the viewer's eye from resting on a single line or spot. Instead, the eye must negotiate its way around the work, which creates a sense of personal narrative.'
Eliasson's canvases are truly beautiful - unfortunately there's not much indication of how they are produced, just that they're oil on canvas. Though this studio shot over on Eliasson's Facebook page is rather lovely:
This short Tate film explains more about the project:
Lovely stuff.
posted: 20 October 2014
categories:
Art