10×10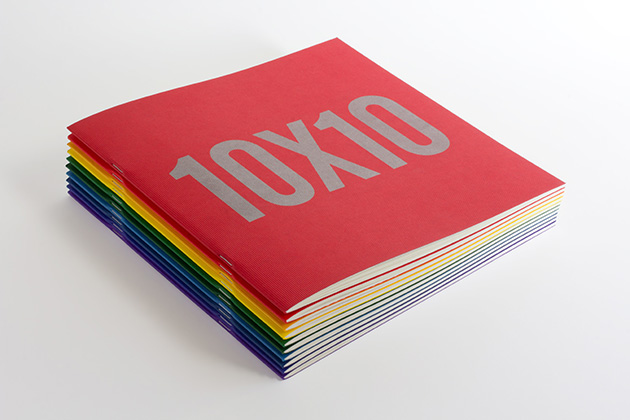 So this year We Made This is 10 years old. Getting on a bit right? I mean, not quite a teenager, but heading in that direction (so expect some tantrums, angst, and questionable fashion decisions over the next few years).
To celebrate our birthday, we decided to make a book, 10x10, featuring 10 short stories all about the number 10. We produced the book in a limited edition of 100, with 10 different colour covers, of which there are 10 copies each.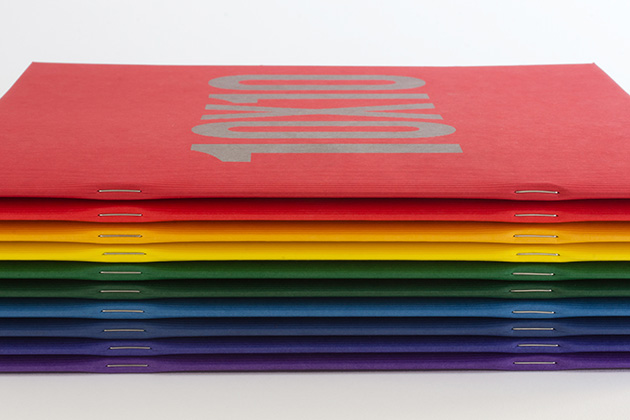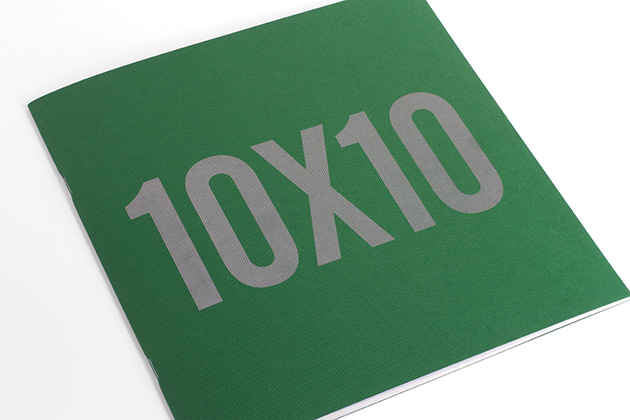 The book is 10" x 10" square, and each of the stories is just 10 lines long, and set in 10pt type. Each story title is a single word which ends in the letters 't', 'e', and 'n'. Here are the spreads for the stories Brighten, Heighten, and Often: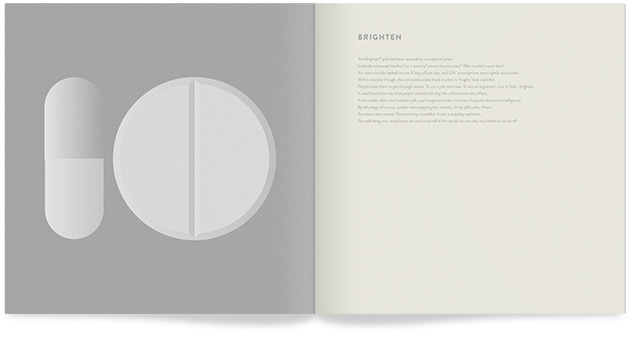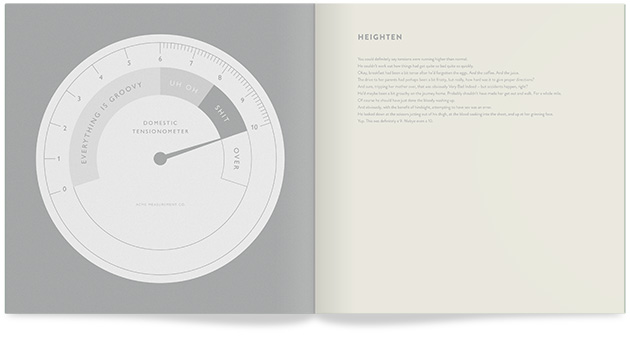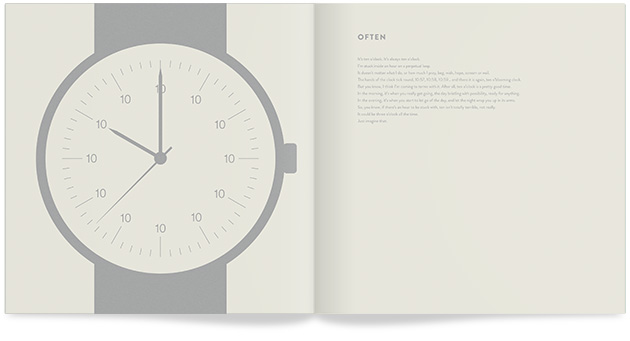 To give you the flavour of it, here's the first of the stories, BITTEN: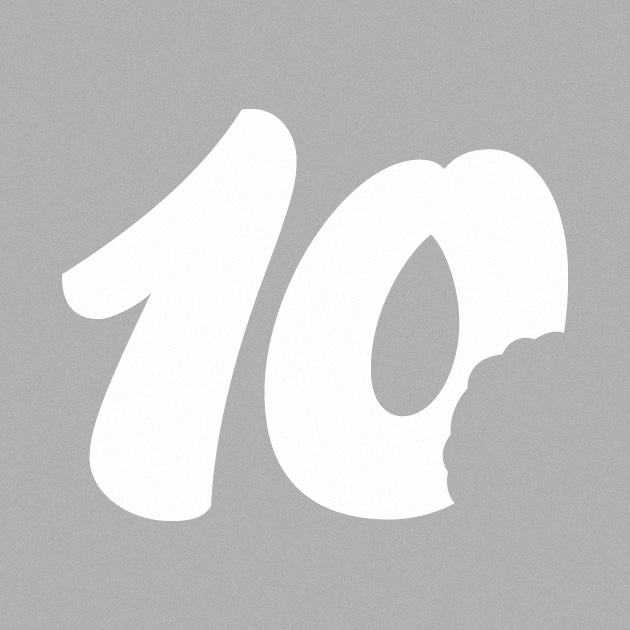 She was the last.
She hadn't been anyone special before it all began.
She wasn't sure how she'd survived so long, but she had.
She'd thought that was a good thing, but now… it seemed more like a curse.
She'd watched as everyone around her had fallen to the sickness.
She remembered how it began with the dogs and cats, their terrible eyes and bloody mouths.
She remembered how it spread to the people, their eyes just as terrible, mouths just as bloody.
She'd hoped for a cure, they all had, but that hope seemed stupid now.
She'd finally been bitten that morning, while searching for water.
She was ten.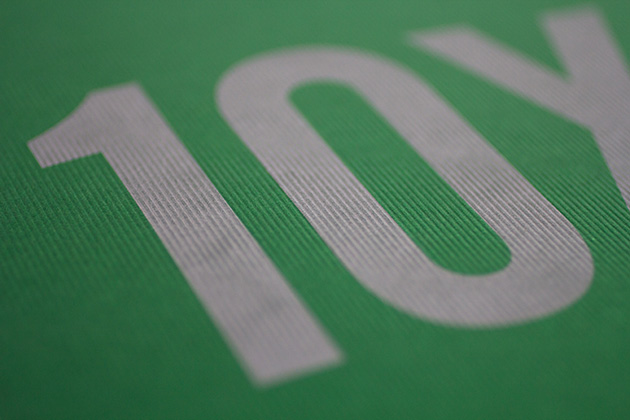 The books were beautifully printed by our friends at Benwells, using just a single spot colour - metallic silver (Pantone 877 U). The text was printed on 170gsm Munken Pure Rough, and the covers were printed onto 350gsm Colorplan with a cord emboss. Both stocks are from the good folks at G·F Smith.
We've sent the book out as a thank you to all the people who helped us get this far. Here's to the next 10.