Unknown Pleasures and CP 1919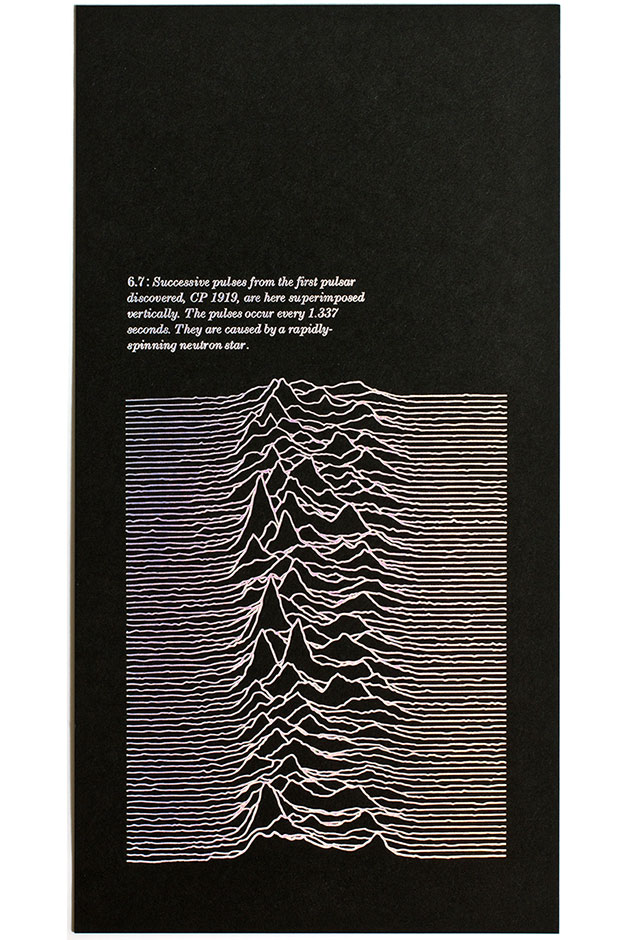 Last night print guru Daniel Mason gave a brilliant talk at the Wynkyn de Worde Society about his work researching, developing and manufacturing facsimile record sleeves for Joy Division, including their album Unknown Pleasures. I'm working as the honorary designer for the society this year, and created the piece above as a memento of the talk.
Unknown Pleasures was Joy Division's debut album, and featured Peter Saville's fantastic and iconic sleeve design: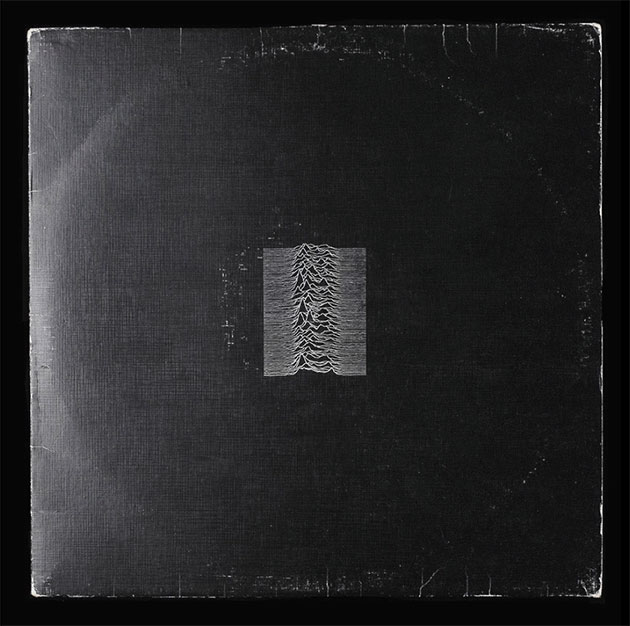 Famously, the illustration used on the cover came from The Cambridge Encyclopaedia of Astronomy, and represents successive pulses from CP1919, the first ever discovered pulsar. More recently, Jen Christiansen, art director of information graphics at Scientific American, did a bit of detective work, and found out that the image was originally created by Harold Craft for his PhD thesis.
I wanted to make a piece for Daniel's talk that referenced the source material, reuniting the graphic with its caption, so I did a bit of digging around and found a copy of the Encyclopaedia for sale on AbeBooks. A few days later I had the book open on page 111, and there was the original image: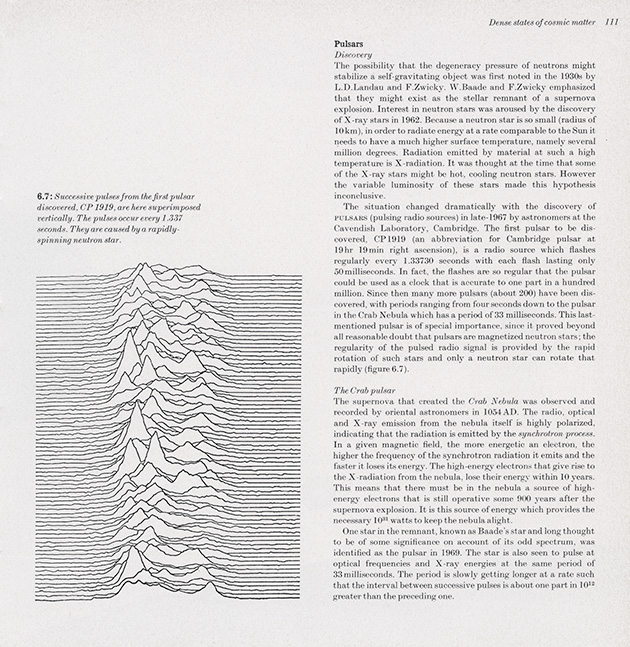 I scanned the page, vectorised the image, and reset the type from the caption (using Elsner+Flake's Modern Extended) so that I could create a foiling die.
I worked with Benwells and Mason to create the finished piece, which uses a holographic foil on Colorplan Ebony Black, all set at the same size as the original. The holographic foil picks up the light brilliantly against the black: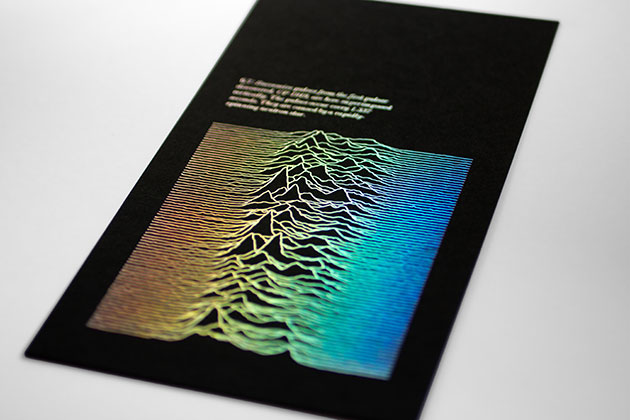 Find out more about the Wynkyn de Worde Society here.