Graphic Design History Resources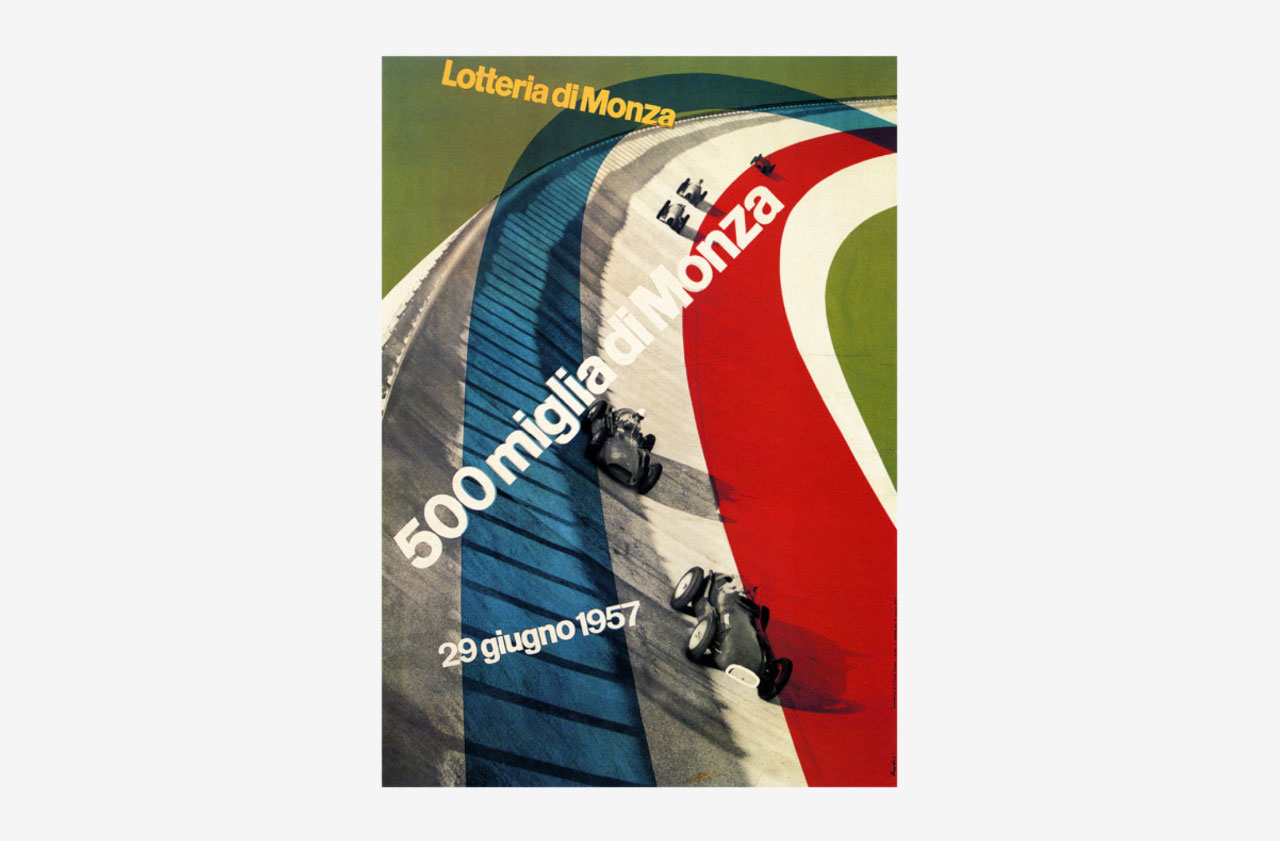 When I'm not doing graphic design stuff at We Made This, I'm an Associate Lecturer on the Graphic Design BA course at the School of Art, Architecture and Design (previously named The Cass) at London Metropolitan University. It's a wonderful course, with great connections to industry, and some really brilliant students who regularly create exciting and energetic work.
One of the things I've noticed each year though is that students often struggle when it comes to finding useful places to look for inspiration when they search online.* If you're new to design, it can be hard to filter, to work out what you should really be looking at. The problem seems to be the massive gravity of Google Image Search and Pinterest, which exerts a pull that students find hard to escape. Of course, you can find good stuff on both those platforms, but you can also find a lot of bad stuff (and an increasing amount of 'promoted' paid for stuff). And you're more likely to be looking at contemporary work rather than historical – which is a bit like studying Fine Art and only being aware of work by contemporary artists.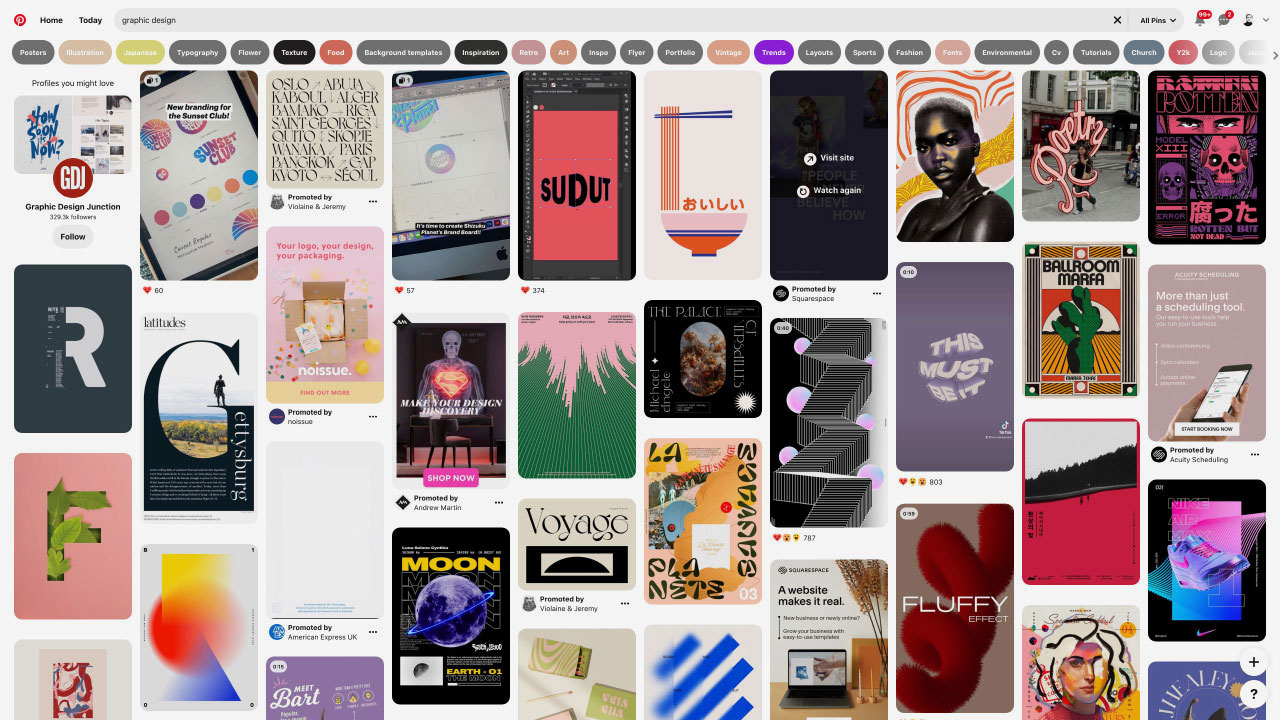 With that in mind, I thought it might be useful to pull together a list of some really great graphic design archives and resources – mainly historical, but some contemporary. I did a call out on Twitter back in June, listing the resources I was already aware of, and asking for suggestions of others, which I've added in to the list below. Not all of them are still being updated, but they all have rich selections of really good graphic design.
We're at an exciting time in our industry's history, when the established canon of graphic design is being questioned, examined, and reformed, so that it's no longer the preserve of middle-aged straight white men. That said, the following list still leans heavily in that direction, partly because the industry leant heavily in that direction for many, many years. But great strides are being made, and as we look forwards, the industry is beginning to reflect the true diversity of society.
Another caveat is that this list is not agnostic. It has been curated by me, and I am a middle-aged white man based in London (gay though, for what it's worth). It's not intended to be comprehensive – more a starting point. It's an English language list, so doesn't have the truly global scope that it could. If you're starting out, make sure you find other resources, other lists. In fact, why not check out Elizabeth Goodspeed's brilliant Casual Archivist list? Or the AIGA Design History and Resources page.
Anyway, I hope it's useful, and if you have any additional resources you think should be added in, post on the Twitter thread.
I've organised the list below into loose collections, but there's no particular hierarchy to them, nor to the entries within each collection. Site titles link to the sites, lead images link to the individual projects they're taken from. Oh, and for ease of use, there's a complete list of the links featured in this piece at the bottom of the page.
*It goes without saying that any research should be a mix of online and offline. You can't beat actual books in an actual library – they've already been handpicked, and they have an authorial depth and rigour that isn't always found online. But with the many restrictions implemented due to COVID-19, that hasn't been possible for most students across the past year or so. So online research has become even more significant as part of their learning. But you know, if you can, get thee to a library.
---
GENERAL GRAPHIC DESIGN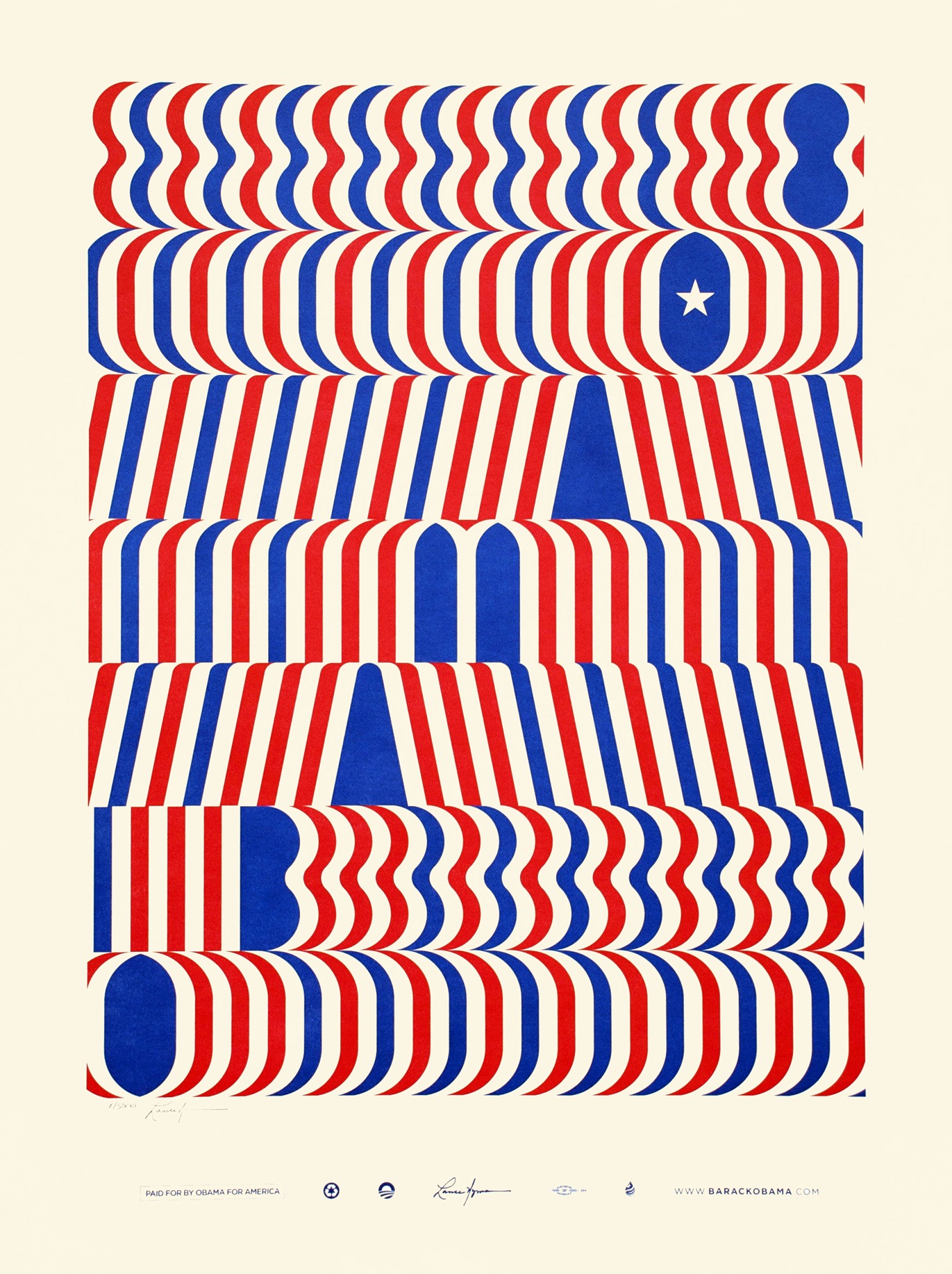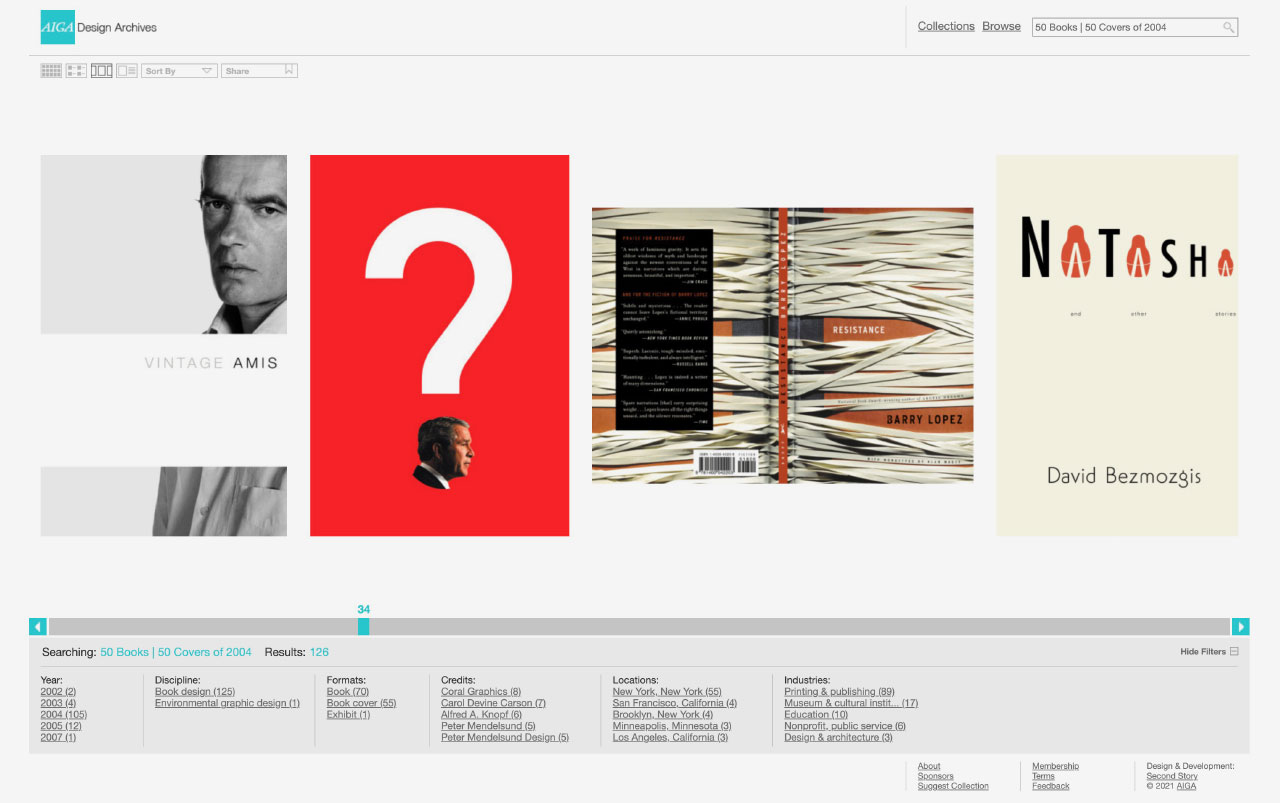 'The AIGA archives and special collections serve to identify, preserve, and make collections of enduring value available to the public. With more than 20,000 selections dating back to 1924, the AIGA Design Archives is a vital record of all disciplines of communication design.'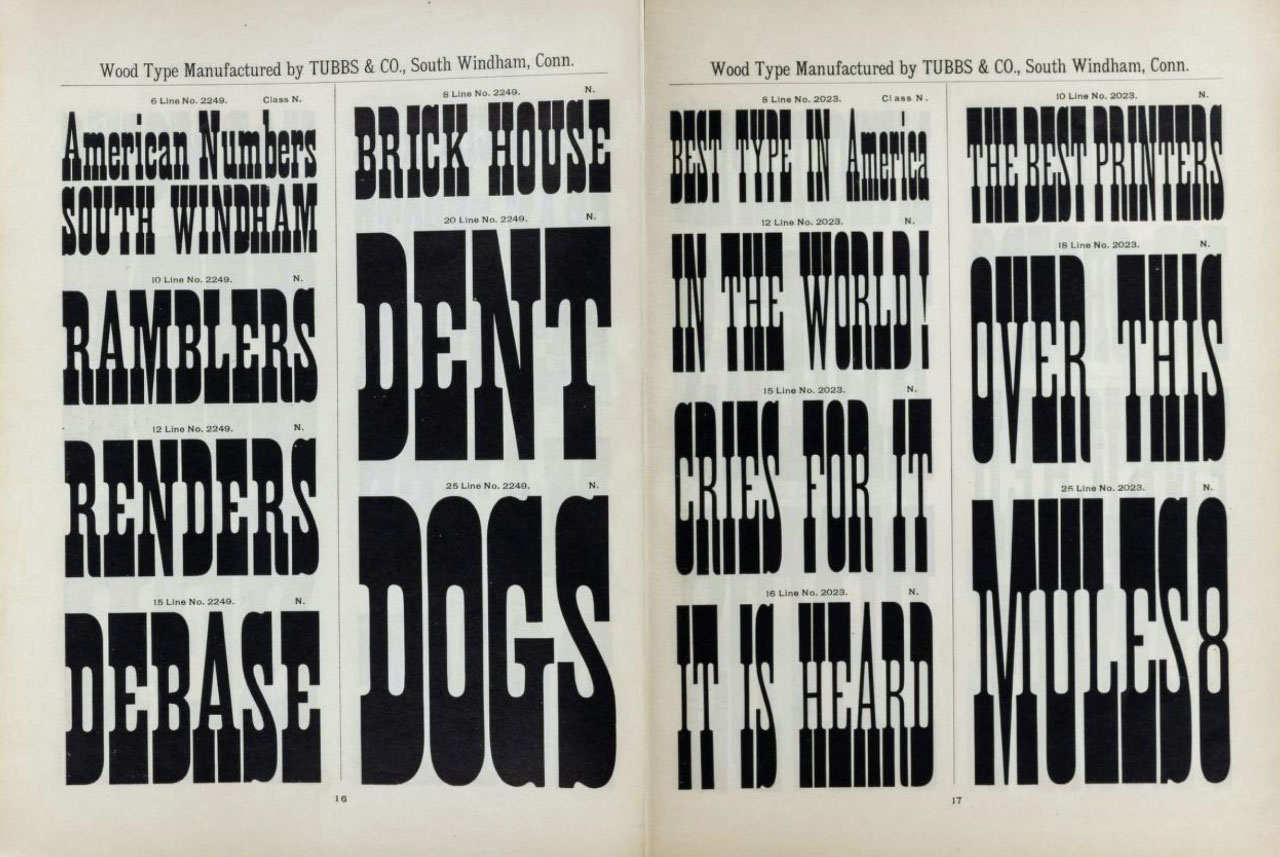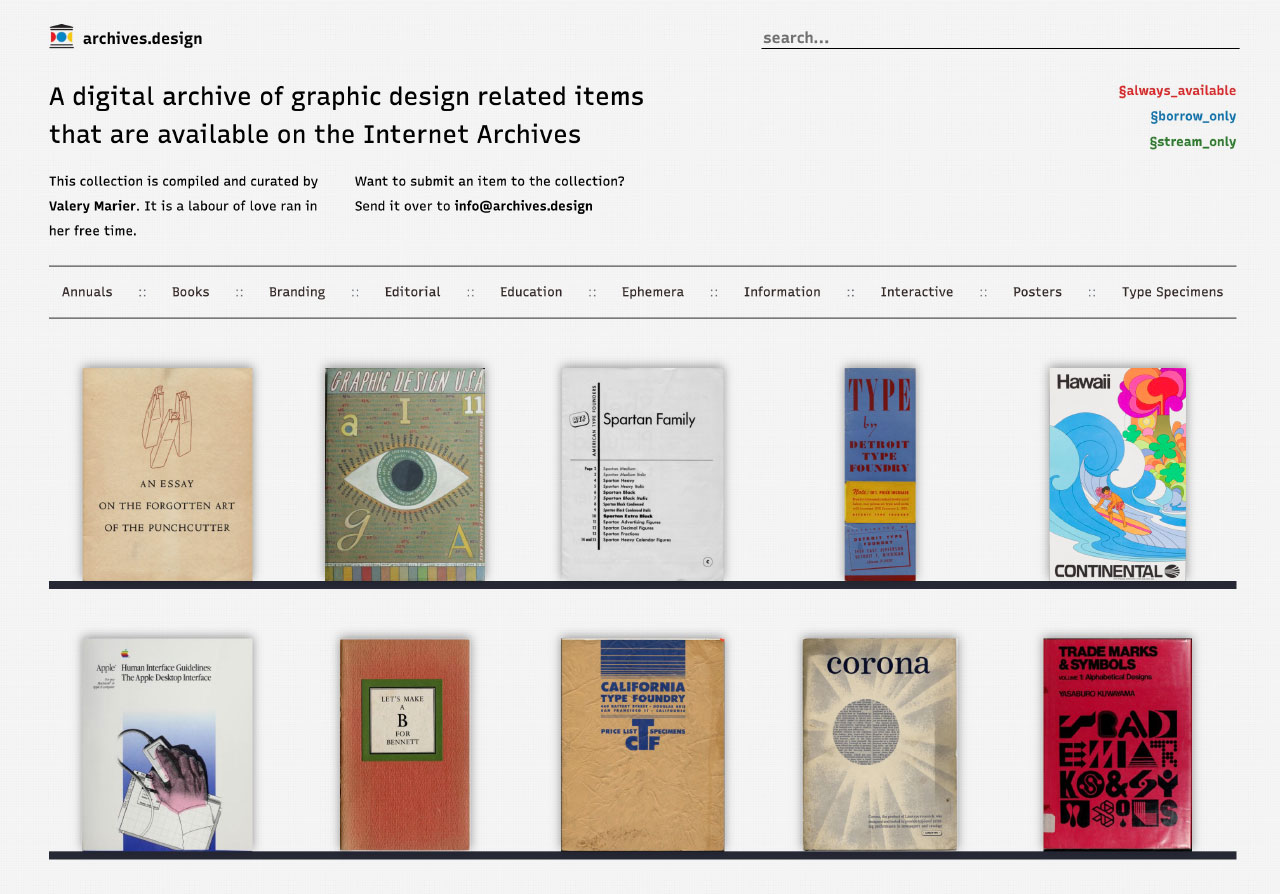 'A digital archive of graphic design related items that are available on the Internet Archives'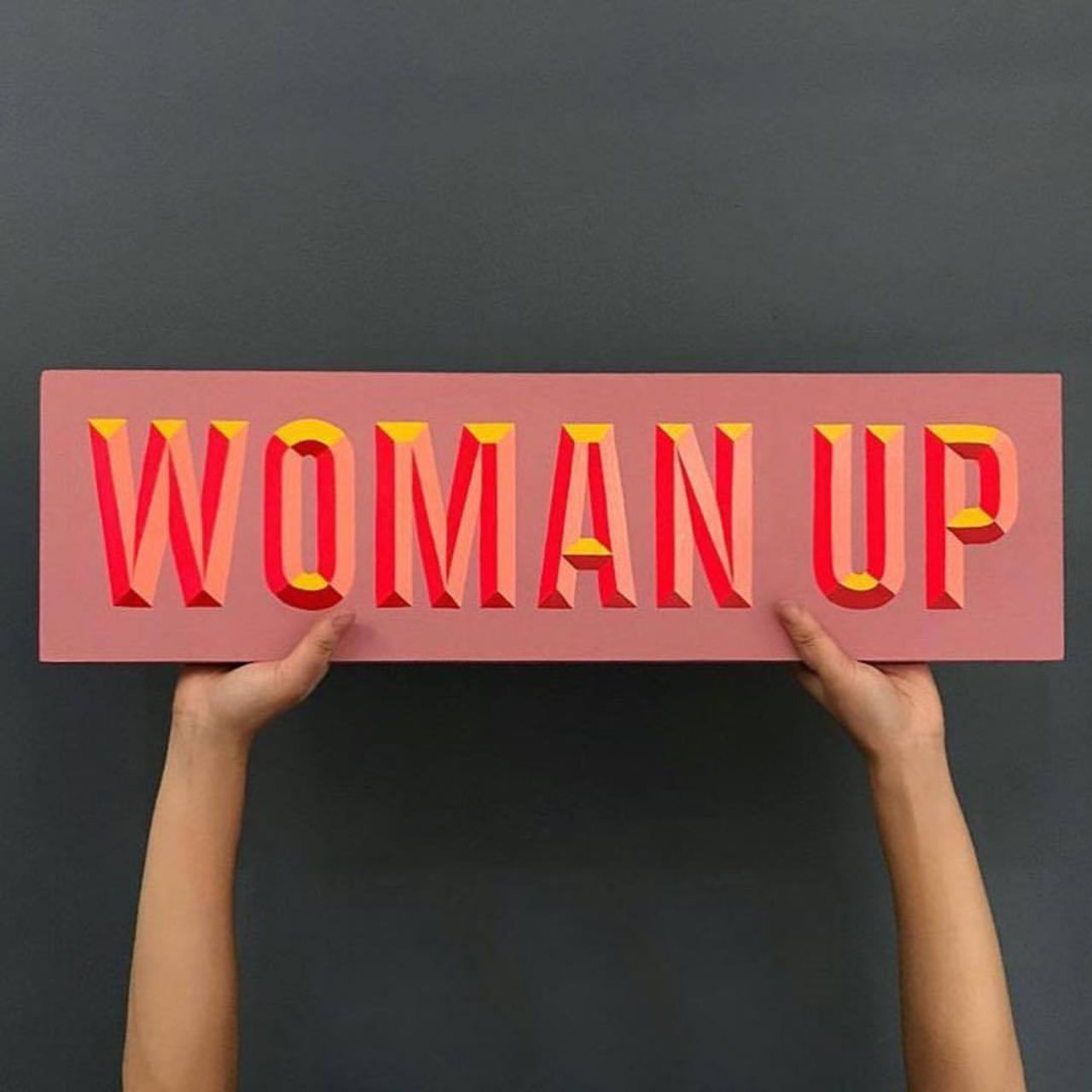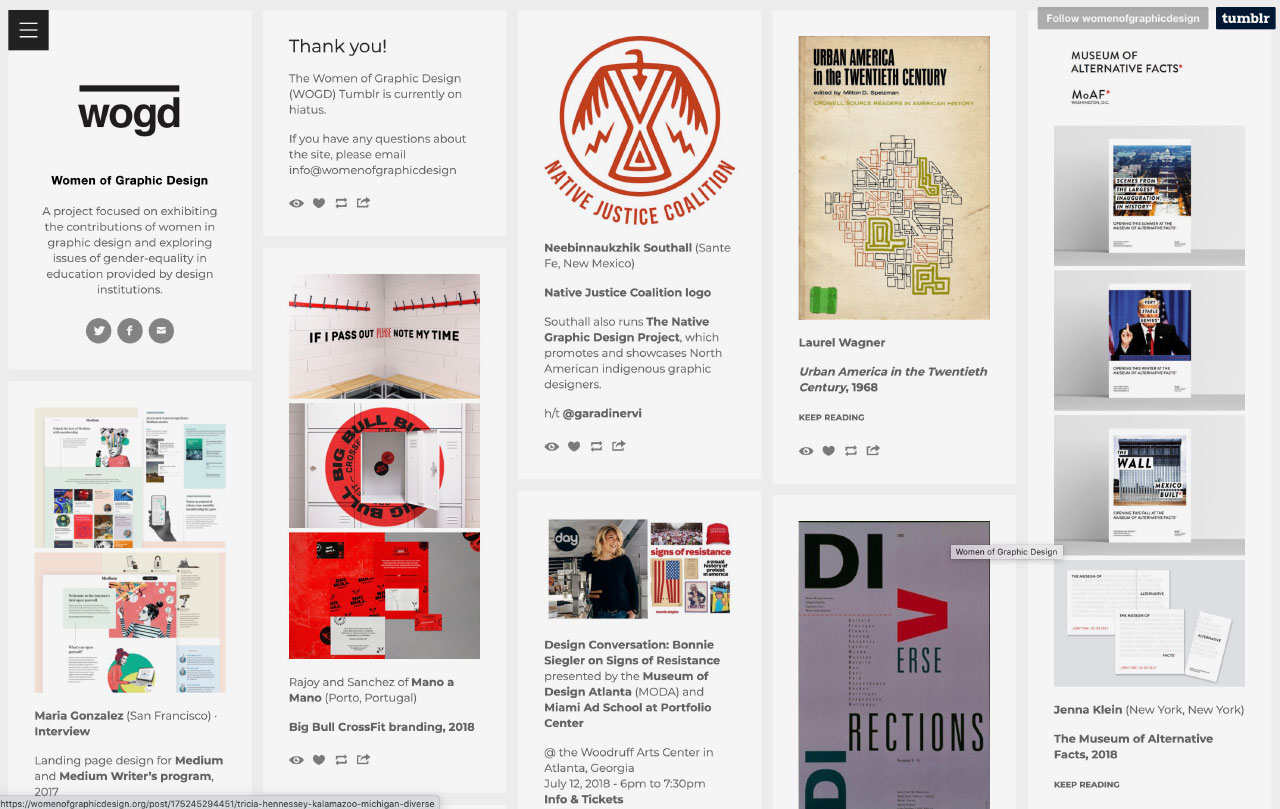 'A project focused on exhibiting the contributions of women in graphic design and exploring issues of gender-equality in education provided by design institutions.'
On hiatus since 2018, but with a fine selection of resources.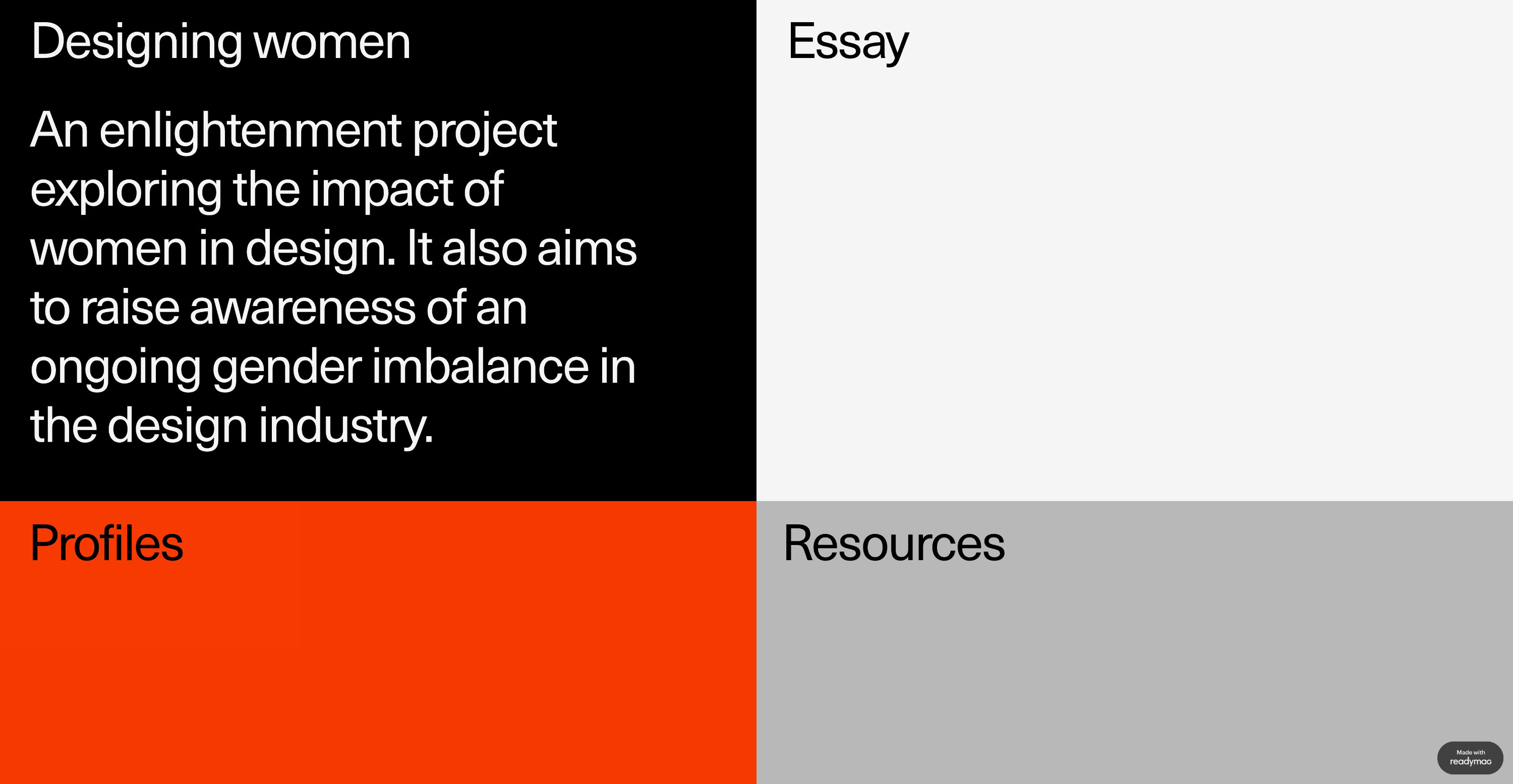 'An enlightenment project exploring the impact of women in design. It also aims to raise awareness of an ongoing gender imbalance in the design industry.'
A great Readymag project, featuring 21 leading female designers, with an essay by Madeleine Morley, and a really useful list of resources. (Check out Flat File, another Readymag project, featured in the Herb Lubalin section below.)
International Advertising & Design Database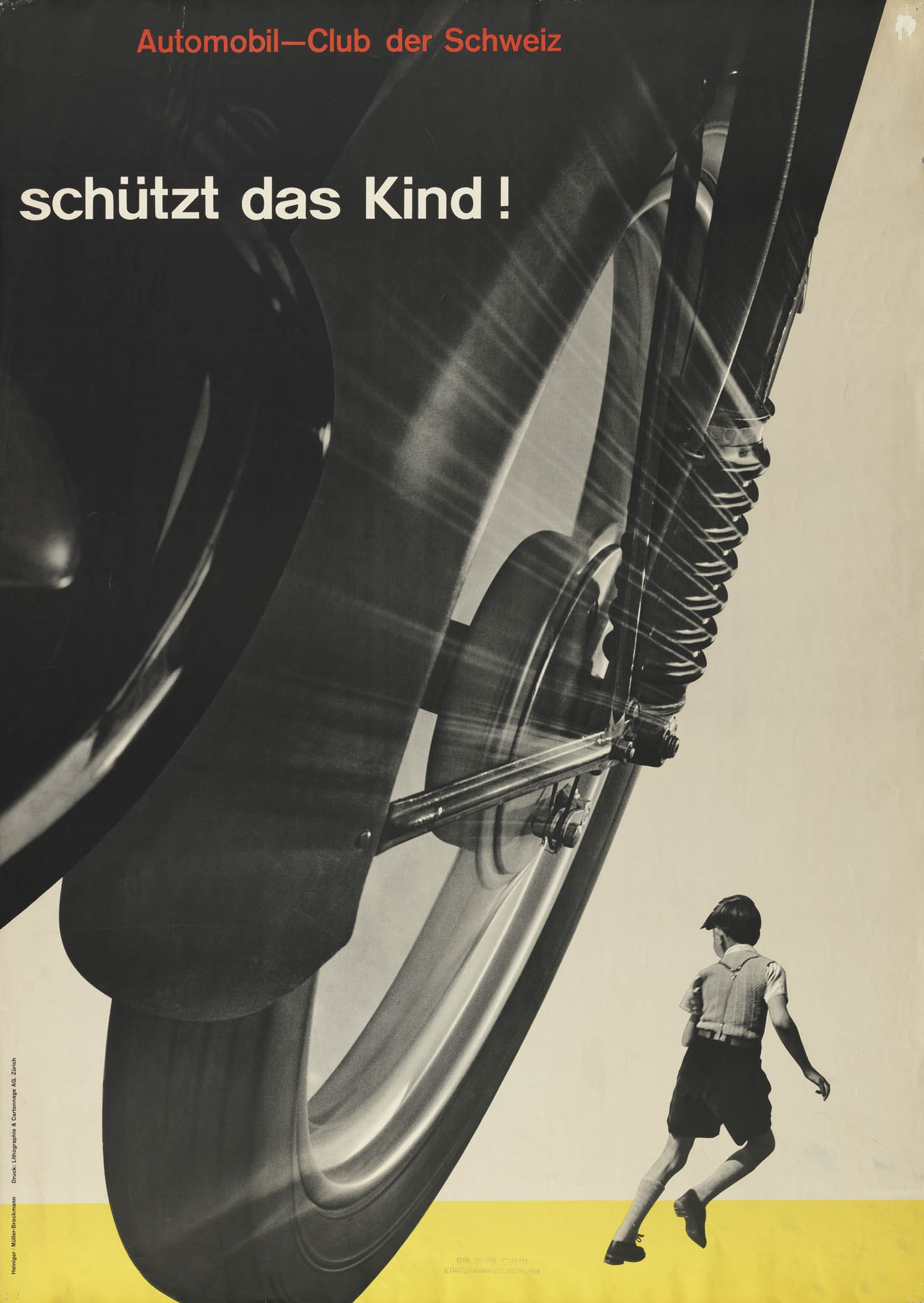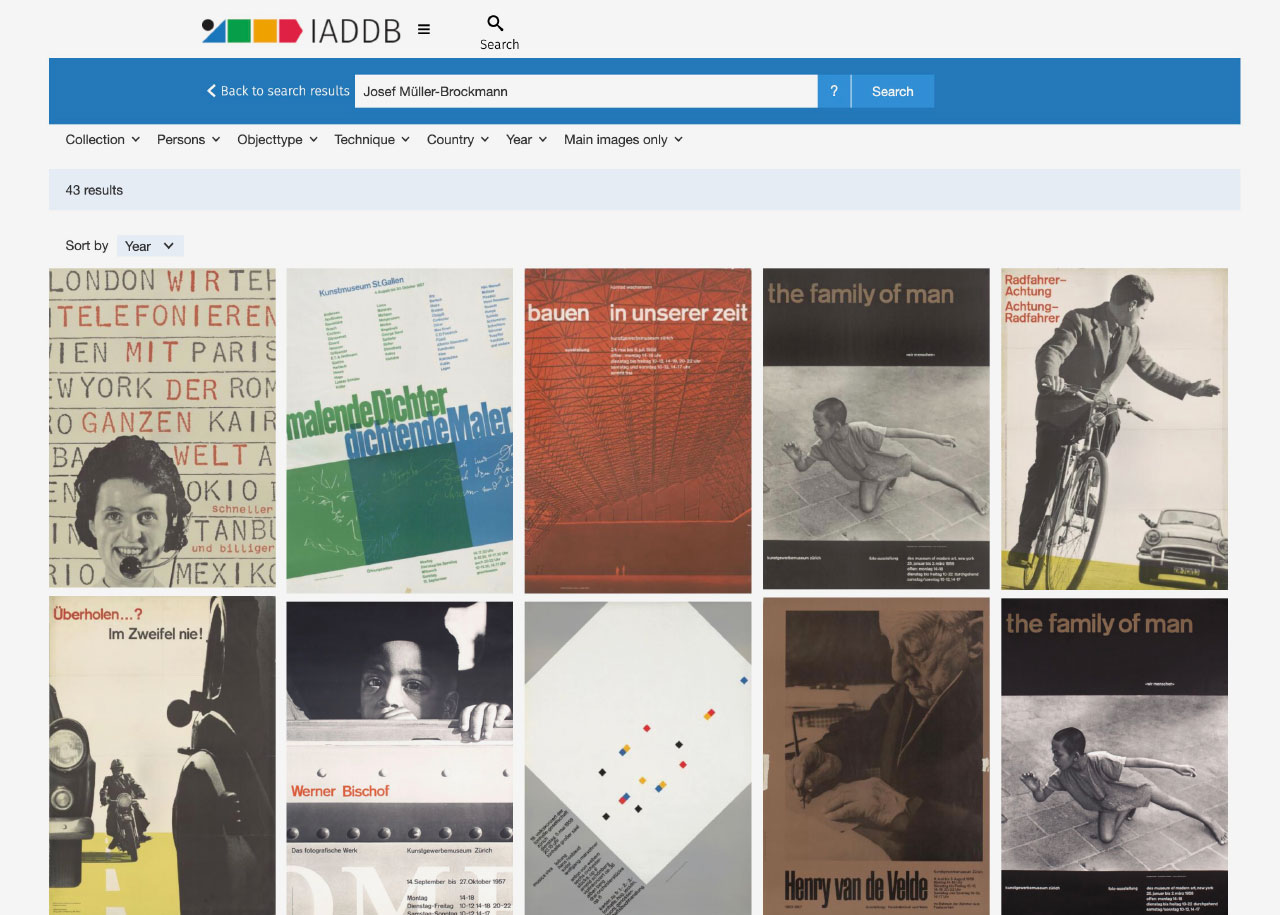 'The not for profit foundation the International Advertising & Design DataBase was founded in the Netherlands in 2014 as an hommage to Dr Sachs and carries on where he, due to the circumstances of the times, had to stop… The database starts with but is not limited to posters. Posters are just part of a campaign, that in the old days would include newspaper advertisements, poster stamps, handbills, packaging, etc. etc. Nowadays an advertising campaign would not be complete without commercials on radio and TV as well as on social media.'
An impressively extensive selection of posters, periodicals, and other stuff related to advertising, with a global scope. You need to have a rough idea of what you're looking for before you start.
The People's Graphic Design Archive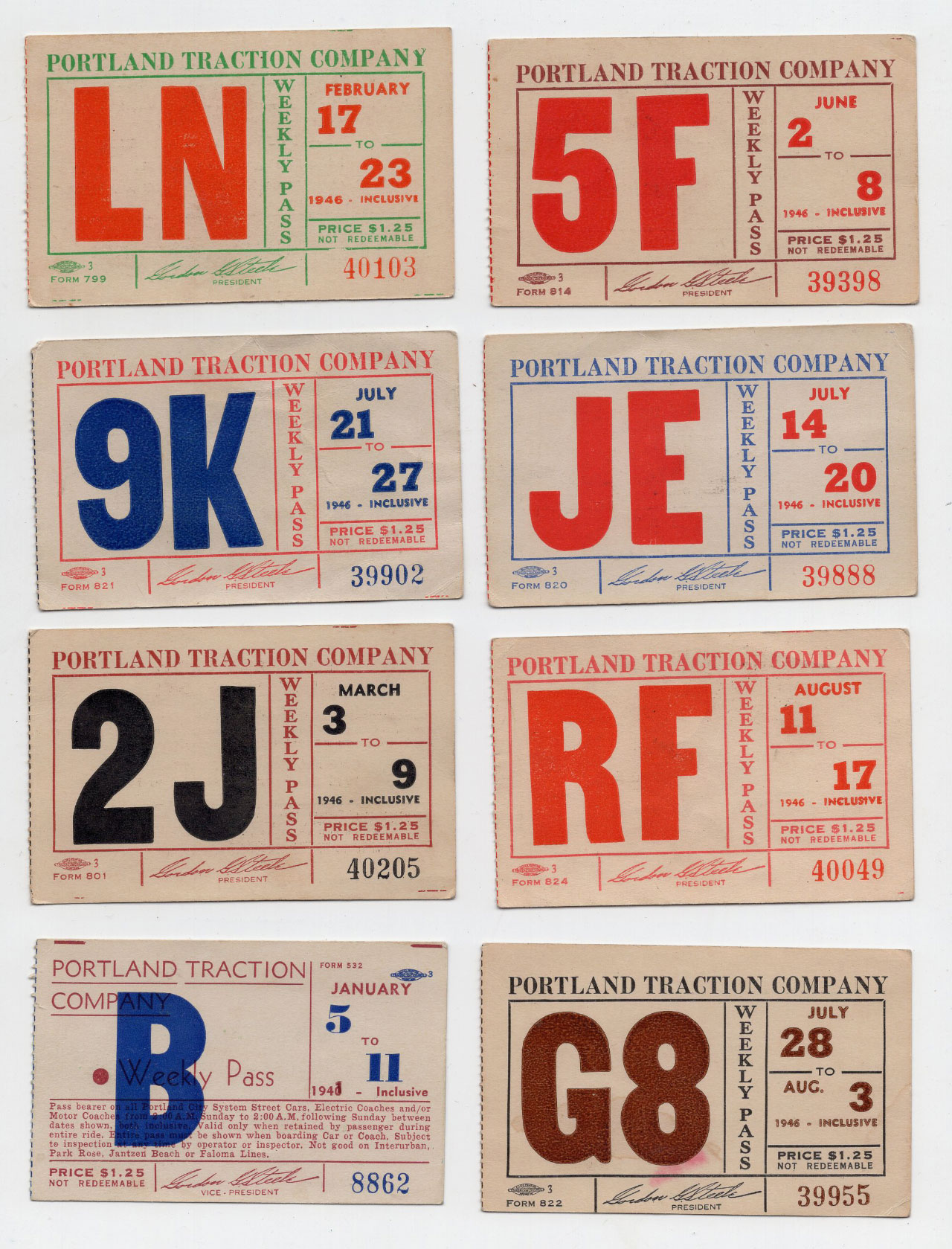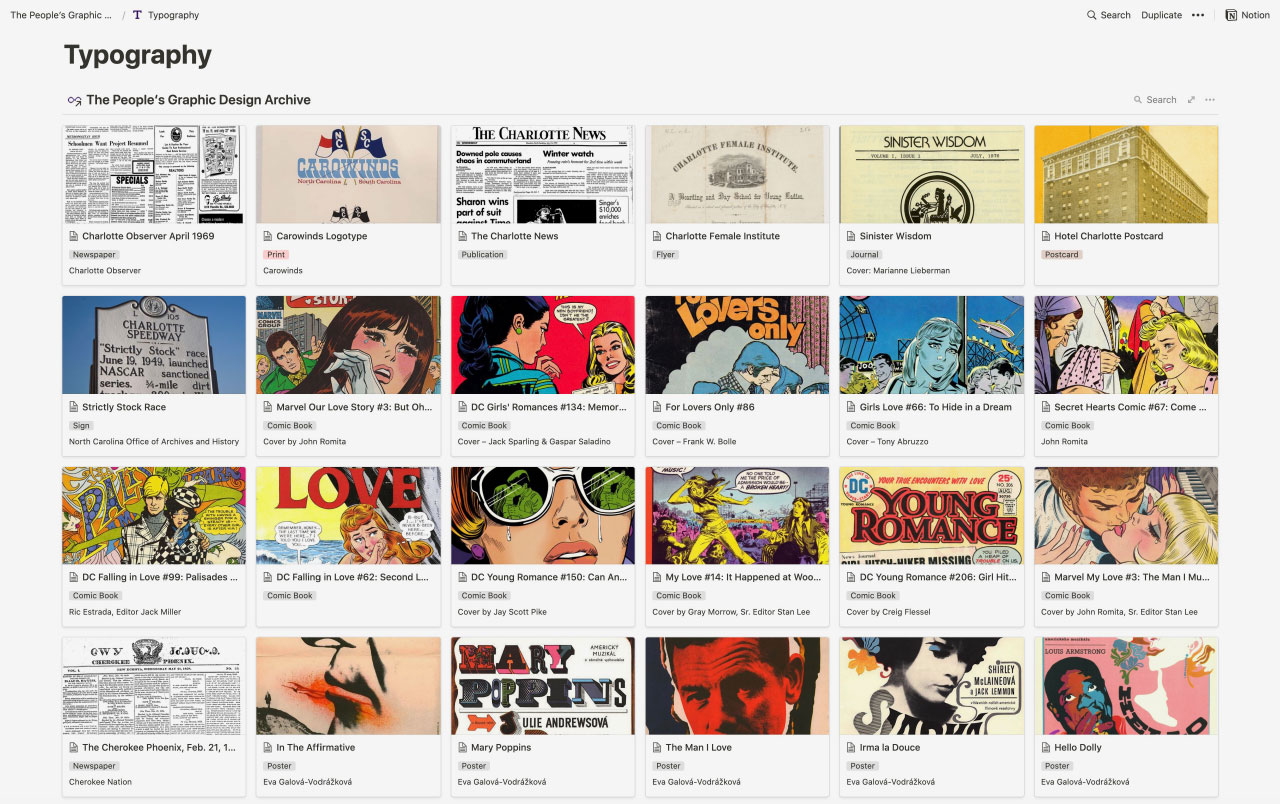 'The People's Graphic Design Archive is a crowd-sourced virtual archive that includes everything from finished projects to process, photos, letters, oral histories, anecdotes, published and unpublished articles, essays, and other supporting material in the form of documents, videos, audio, as well as links to other relevant archives and websites. Our goal is to enable new and expanded stories about a graphic design history— one that represents diverse cultures and a broad range of interests! The archive exists in Notion now, but will eventually move to a purpose-built, public website.'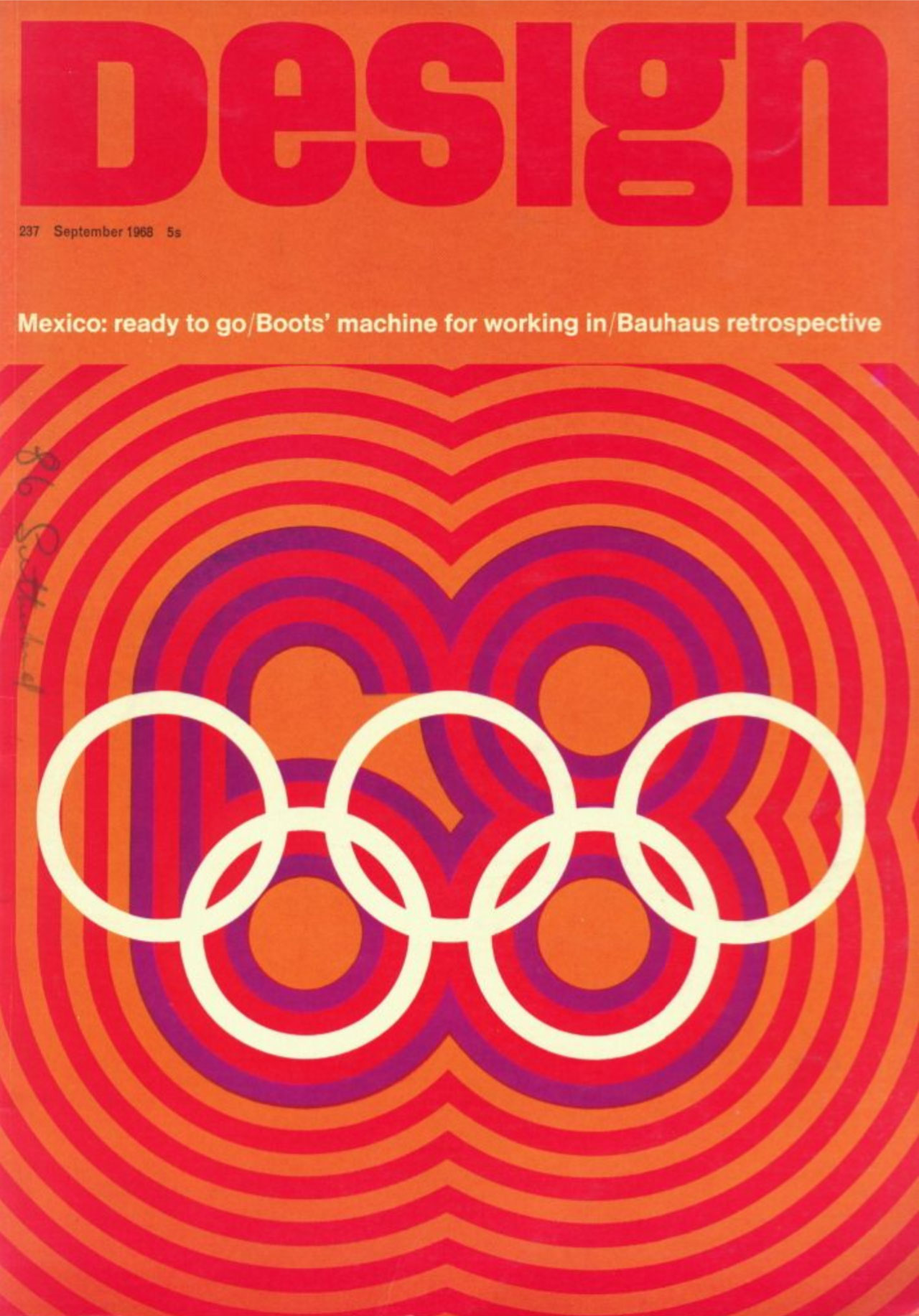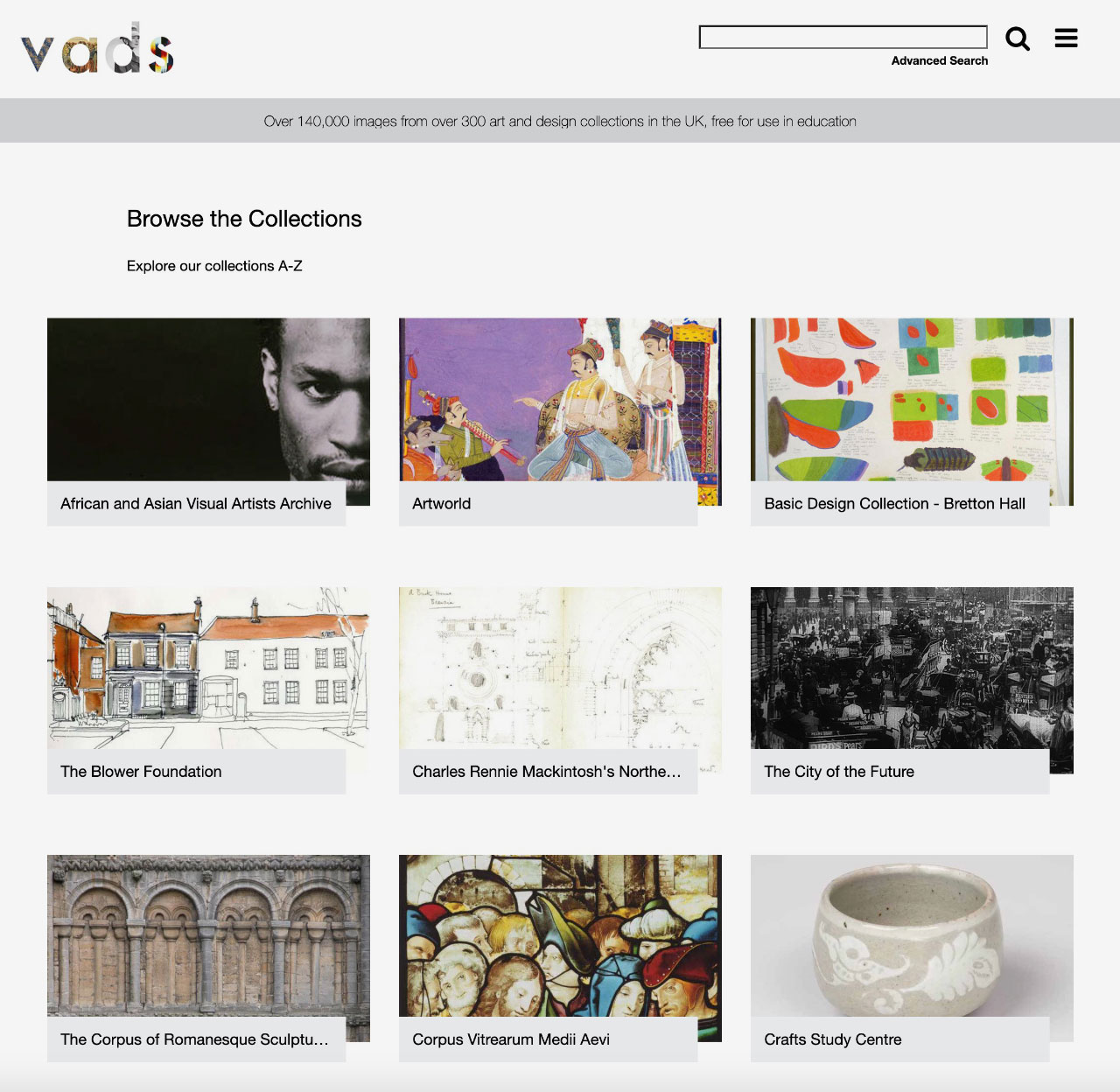 'VADS provides a national collection of over 140,000 images from over 300 art and design collections across the UK, which are freely available for non-commercial use in education. The images cover the broad range of the visual arts including applied arts, architecture, design, fashion, fine art, and media. VADS is a service of the Library at the University for the Creative Arts (UCA).'
I found the Design Journal archive on VADS to be particularly useful in researching my book London Street Signs.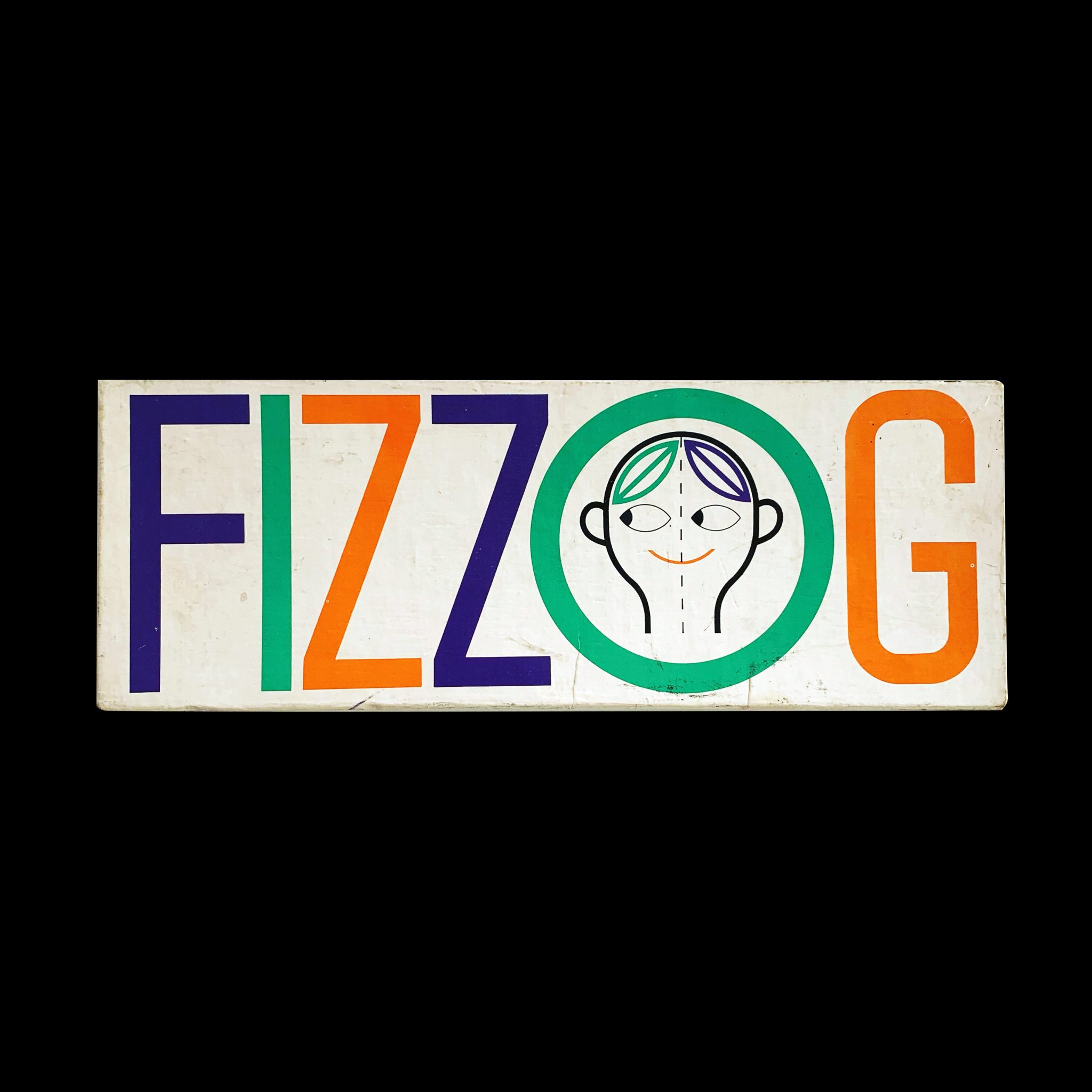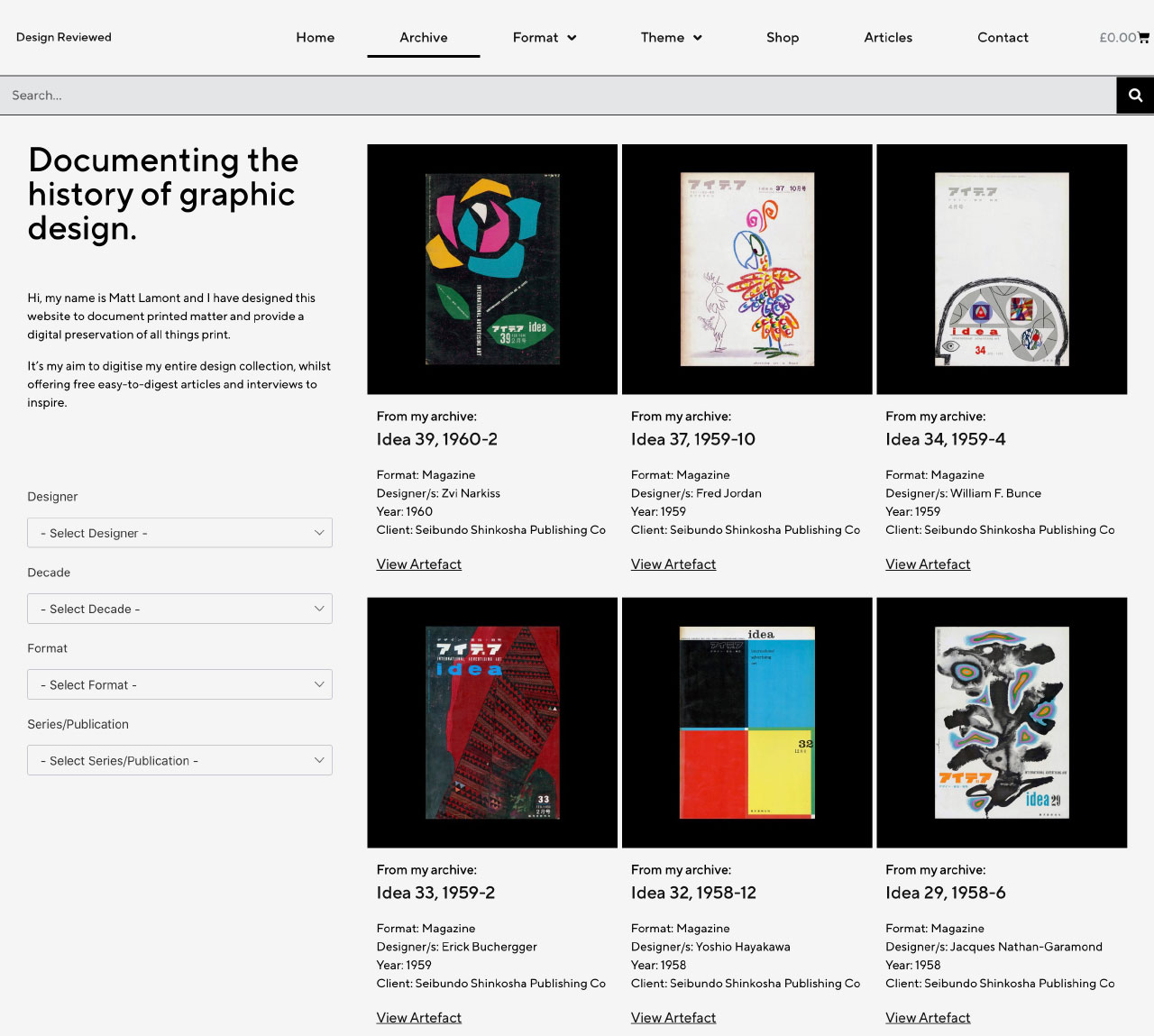 'Hi, my name is Matt Lamont and I have designed this website to document printed matter and provide a digital preservation of all things print. It's my aim to digitise my entire design collection, whilst offering free easy-to-digest articles and interviews to inspire.'
Matt Lamont's site features images of his extensive personal design collection, as well as a great range of articles and interviews. He also sells items from his archive.
Graphis Portfolios – Design Masters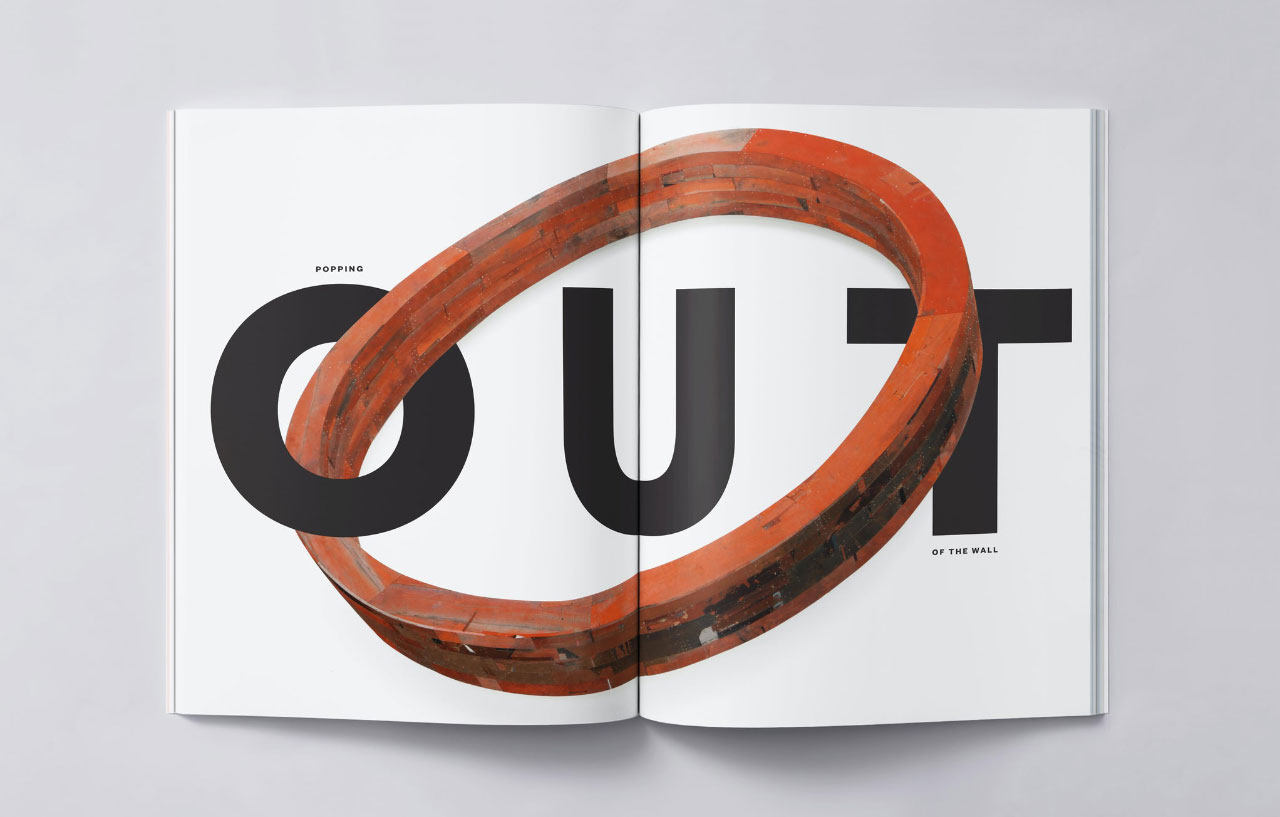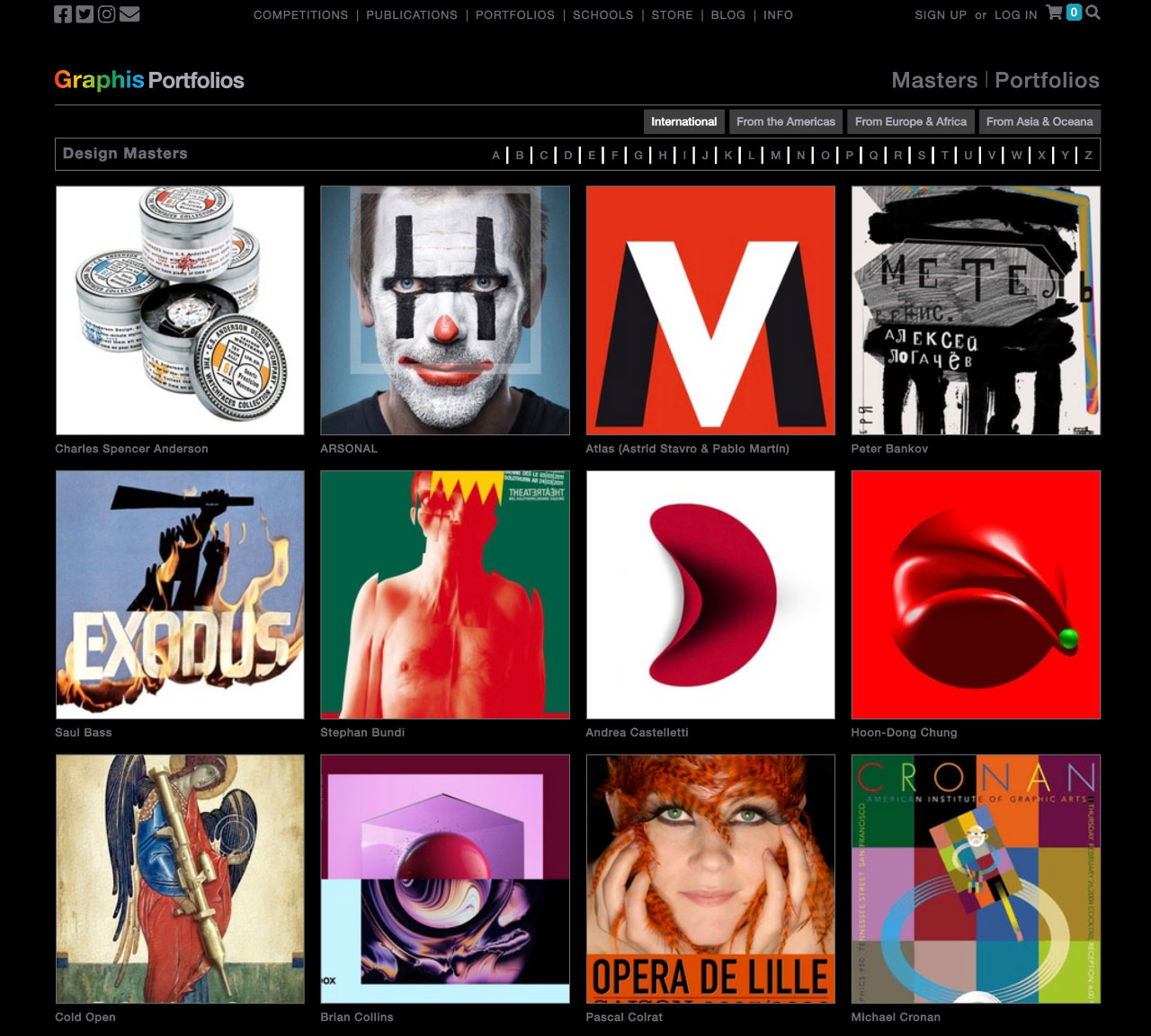 'The Masters shown below have been Platinum & Gold winners who set the standard of excellence in their professions.'
The Graphis Annuals document the best of Advertising, Design, Illustration and Photography. This section of their website pulls together winners of their Platinum and Gold Design awards.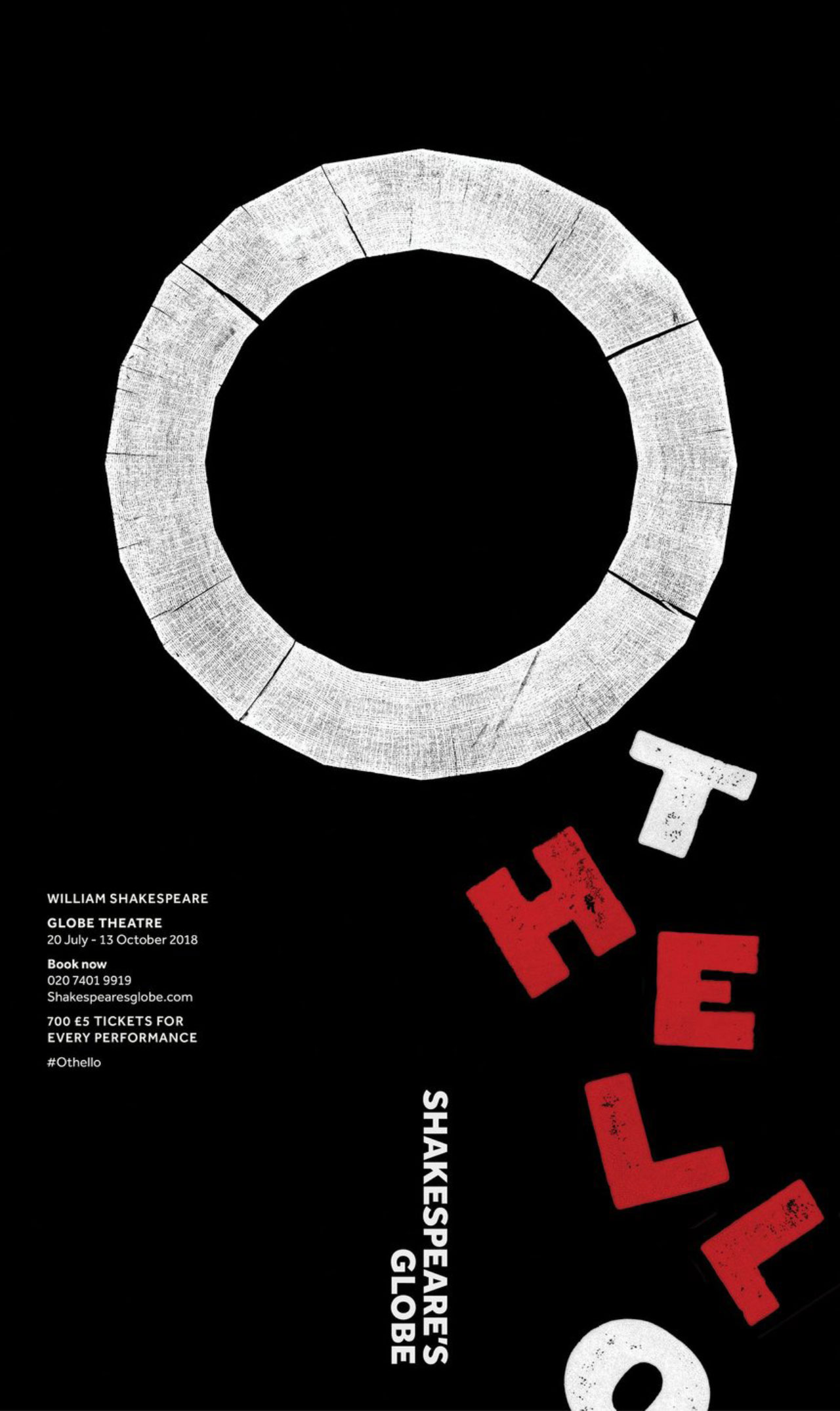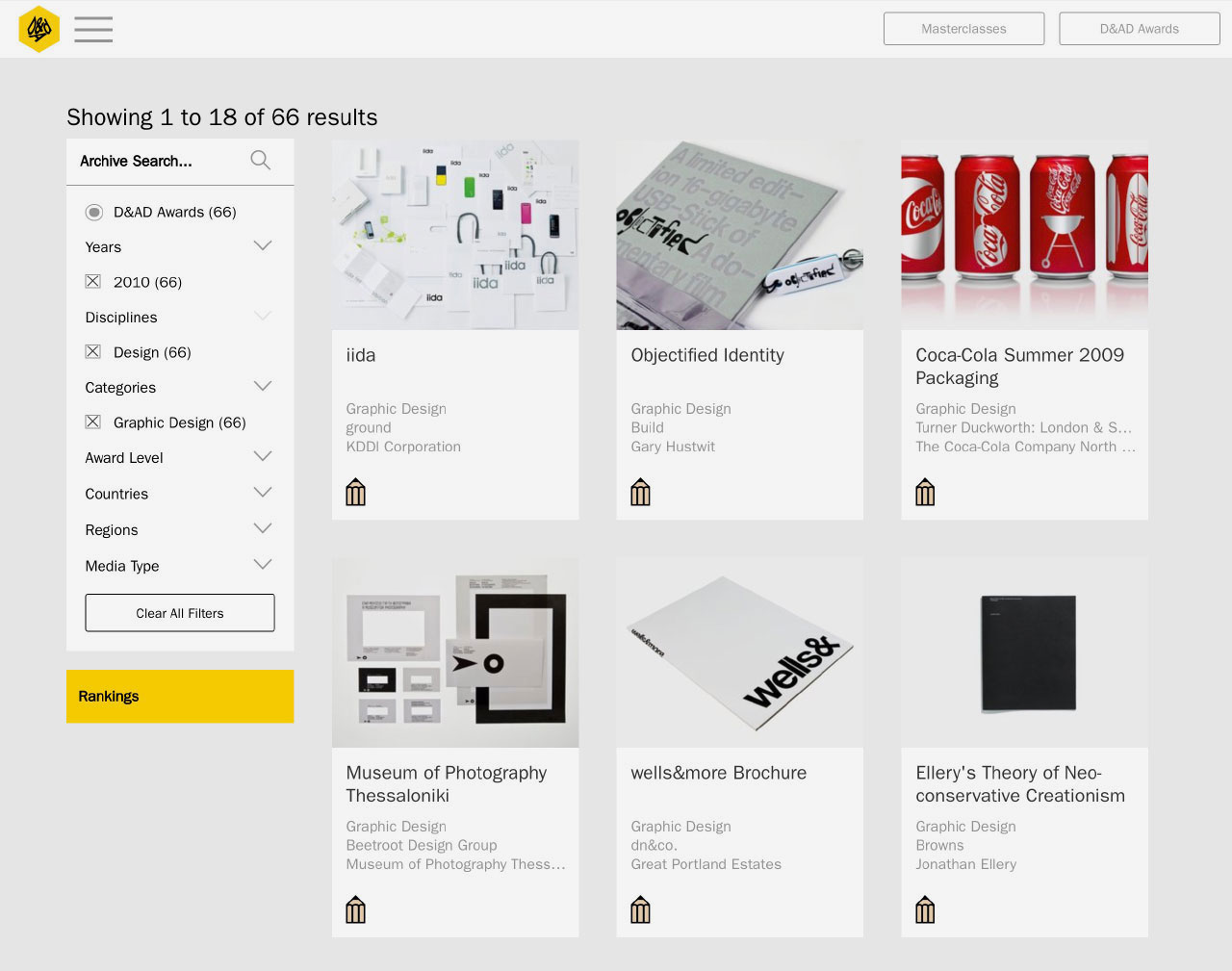 'In 1962 a group of designers and art directors come together to celebrate creative communication and raise standards within their industry. Amongst the group are David Bailey, Terence Donovan and Alan Fletcher. Calling themselves British Design & Art Direction, the following year they organise their first Awards event. And they are picky. From 2,500 entries they select just 16 pieces of work to receive the soon-to-be coveted D&AD Yellow Pencil; the first of its kind. Today, British Design & Art Direction has grown mightily, but slimmed down its name. Now D&AD, its members represent the creative, design and advertising communities, not just in Britain, but worldwide.'
The D&AD Archives are a rich resource, showcasing the very best in advertising and design. The Archives stretch back to 1963, but the bulk of the entries are from 1988 onwards. You can do fairly granular searches based on the year, discipline, award category and level, country, region and media type. So say you wanted to watch a black and white Levis advert from 1994, off you go.
---
NATIONAL GRAPHIC DESIGN ARCHIVES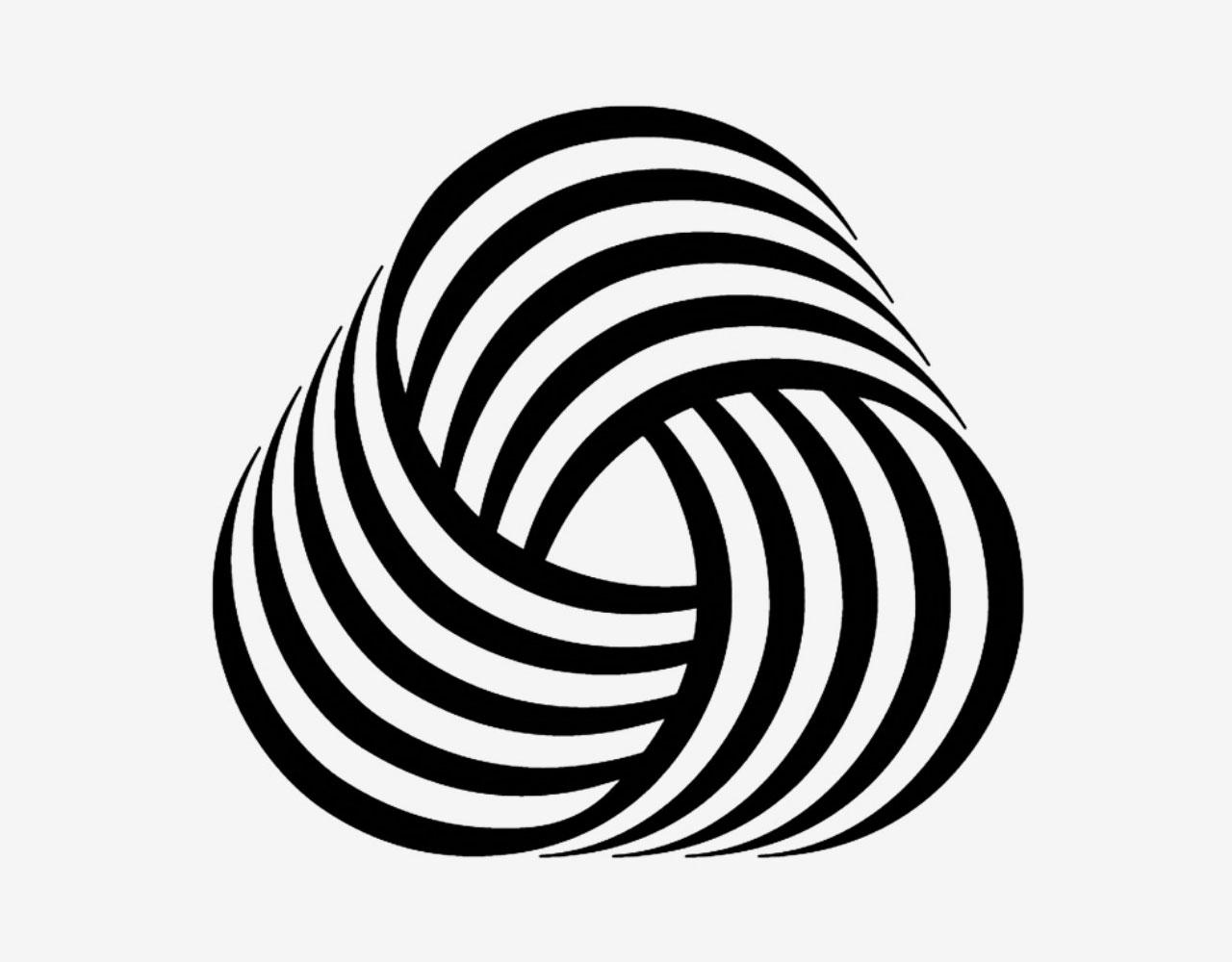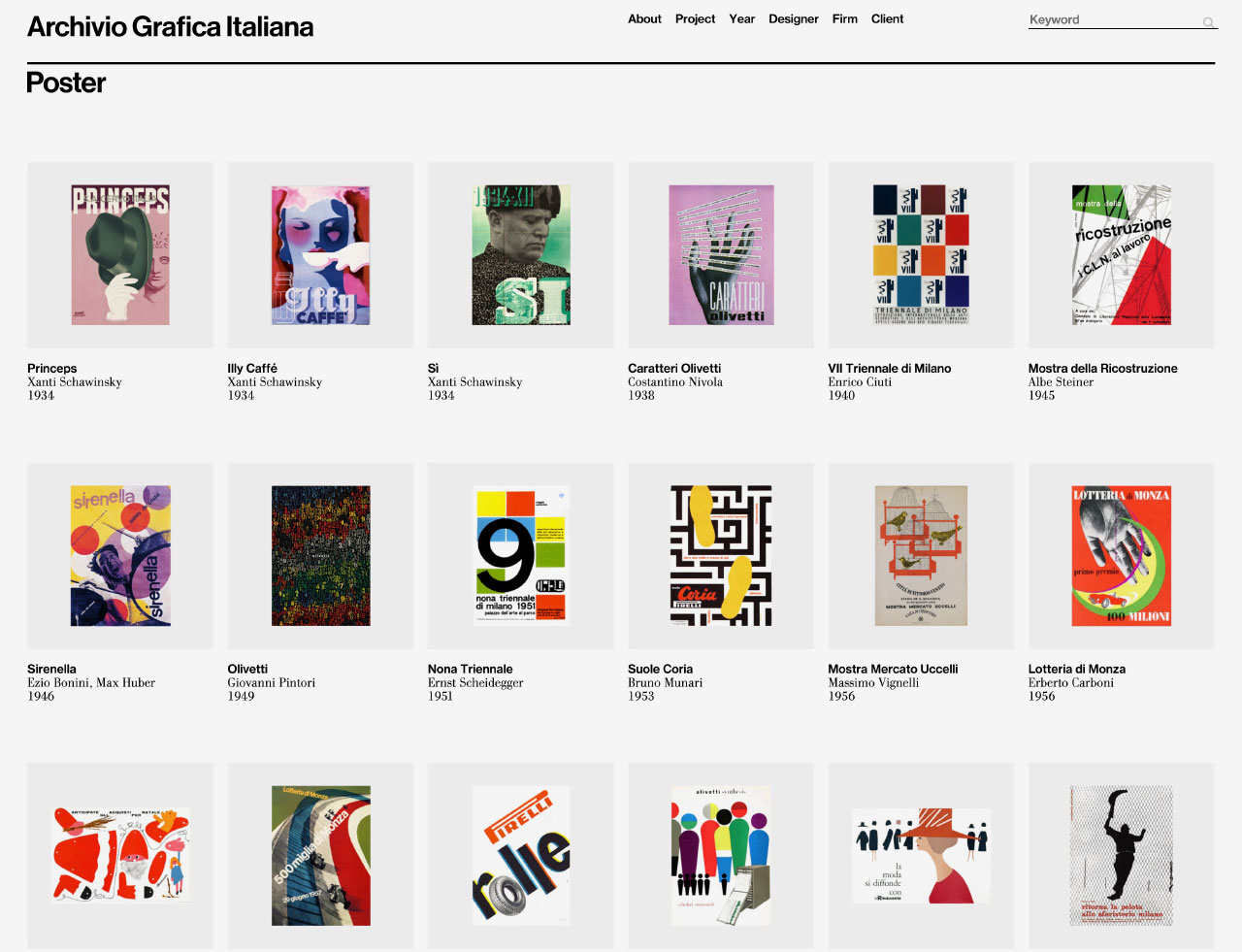 'Archivio Grafica Italiana is the first online archive dedicated to the entire Italian graphic design heritage. A growing overview that goes from the greatest classics to contemporary projects, showing the evolution of the discipline from graphic art to graphic design. The archive wants to promote the 'culture of quality' that is typical to the Italian design tradition by giving the possibility to explore the fundamental aesthetic and cultural contribution brought by Italian graphics all over the world. Archivio Grafica Italiana is a project conceived and produced by Nicola-Matteo Munari.'
A beautiful archive that's wonderfully simple to use – every country should have a graphic design archive as good as this.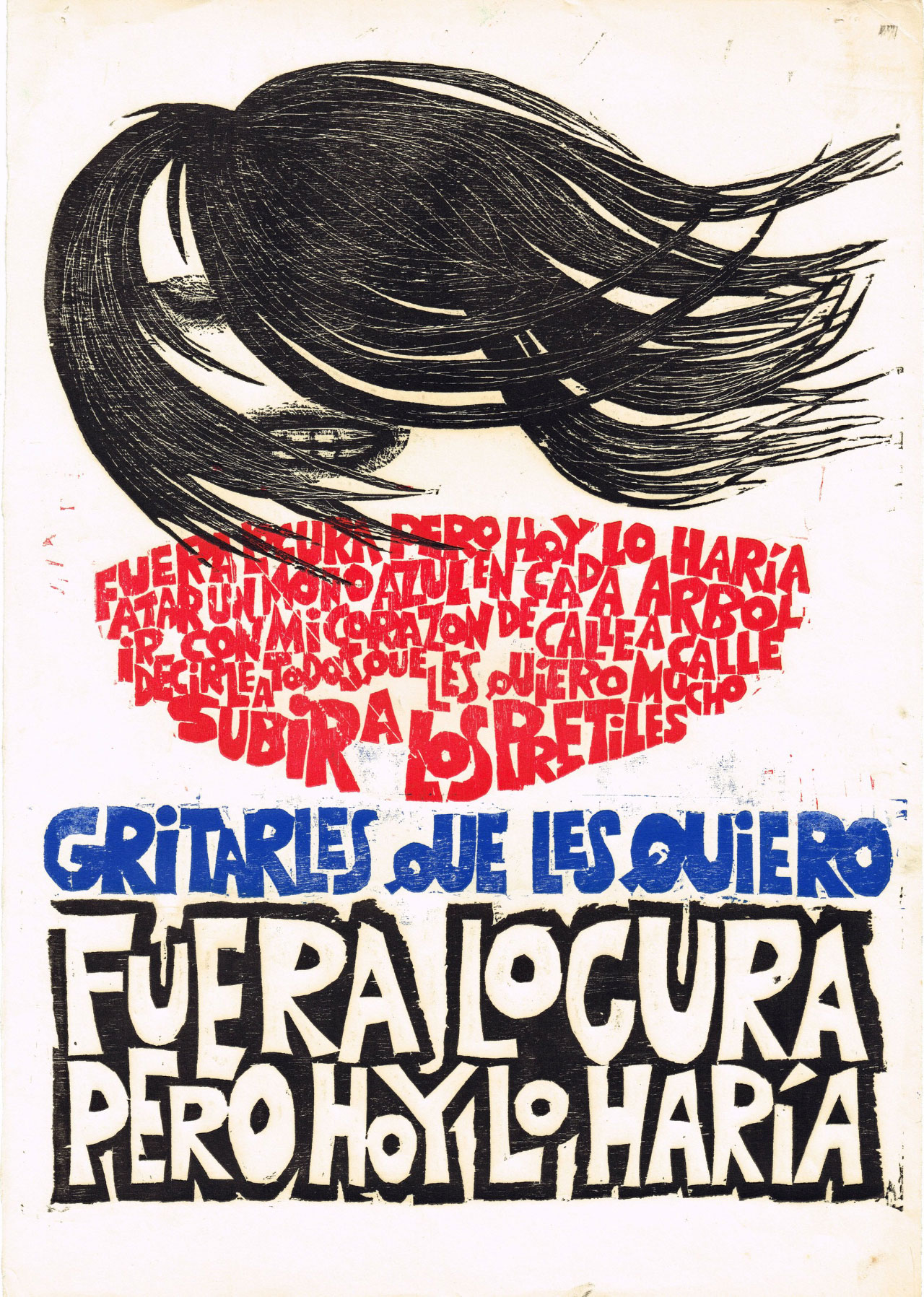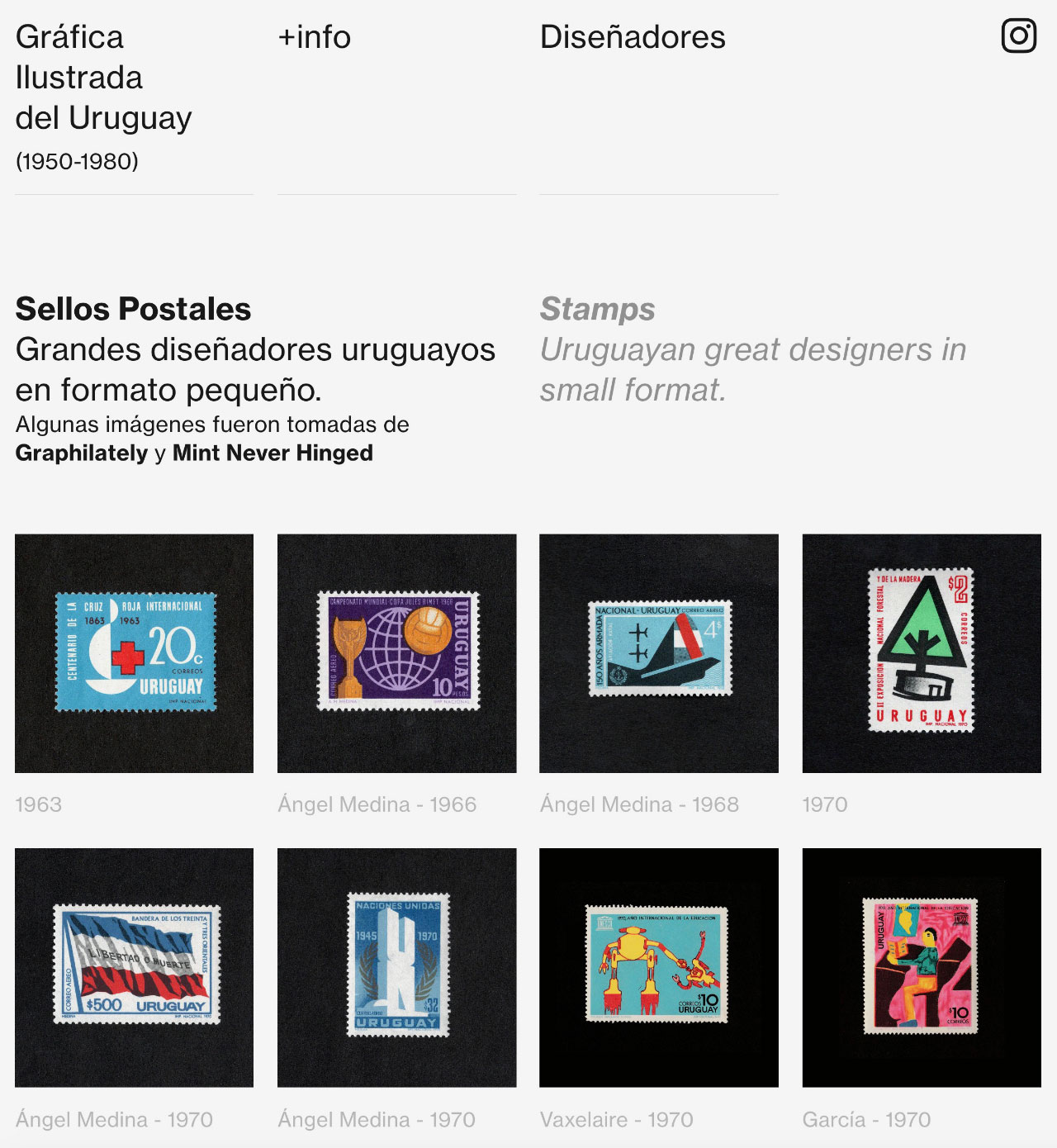 'Gráfica Ilustrada del Uruguay (GIU) is a digital archive that seeks to share the Uruguayan graphic design focused on the period between 1950 and 1980 with a strong focus on illustration. As graphic designers and illustrators born in Uruguay, since we created the studio we are always very attracted to these works that have become a reference and obsession for us. Names like Carlos Palleiro, Horacio Añon and Ayax Barnes among many others, are a source of permanent inspiration for us.'
Broken down into Album Covers, Book Covers, Stamps, Logos and Posters, this site is run by Estudio Mundial inMontevideo, Uruguay.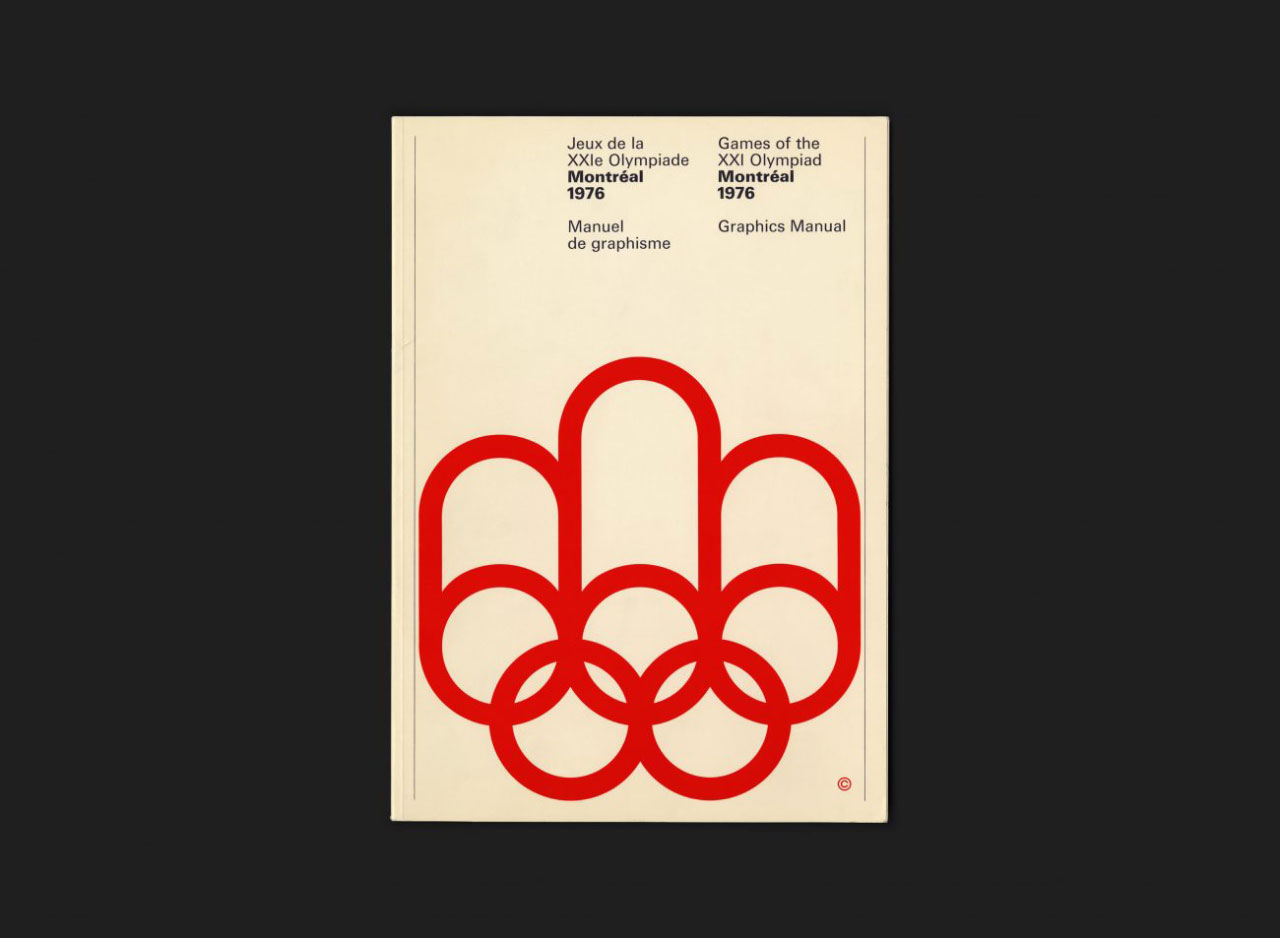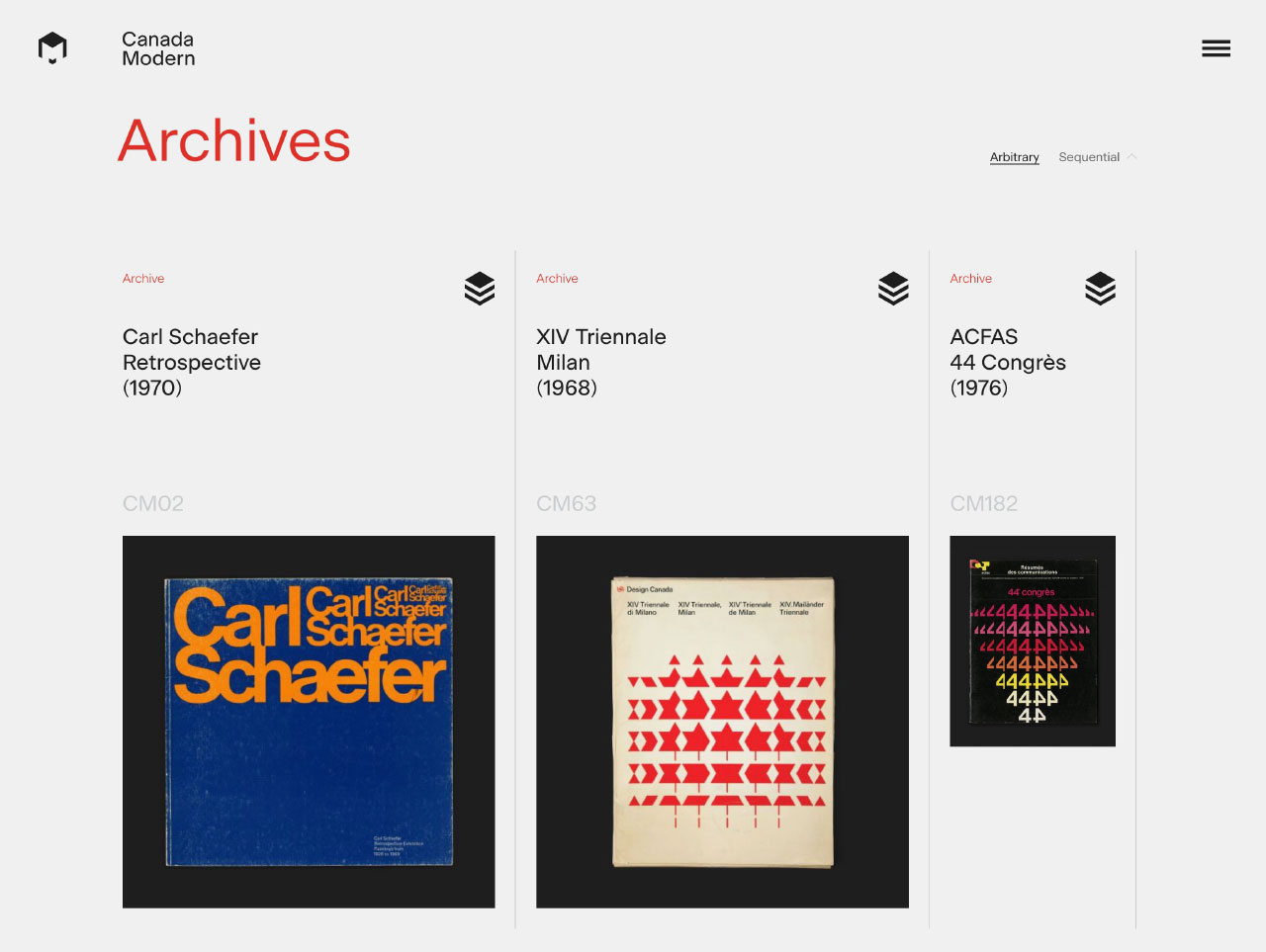 'Canada Modern is an archive of modernist Canadian graphic design focused on the period 1960—1985. It was conceived and produced by Canadian creative director Blair Thomson in 2017 and is the culmination of a long held ambition to curate a comprehensive national cache, whilst simultaneously addressing the absence of any such resource on a singular (red) thread.'
A beautifully designed site which features an archive of modernist Canadian graphic design, with additional articles and designer profiles. (NB – the site doesn't currently seem to work on Chrome.)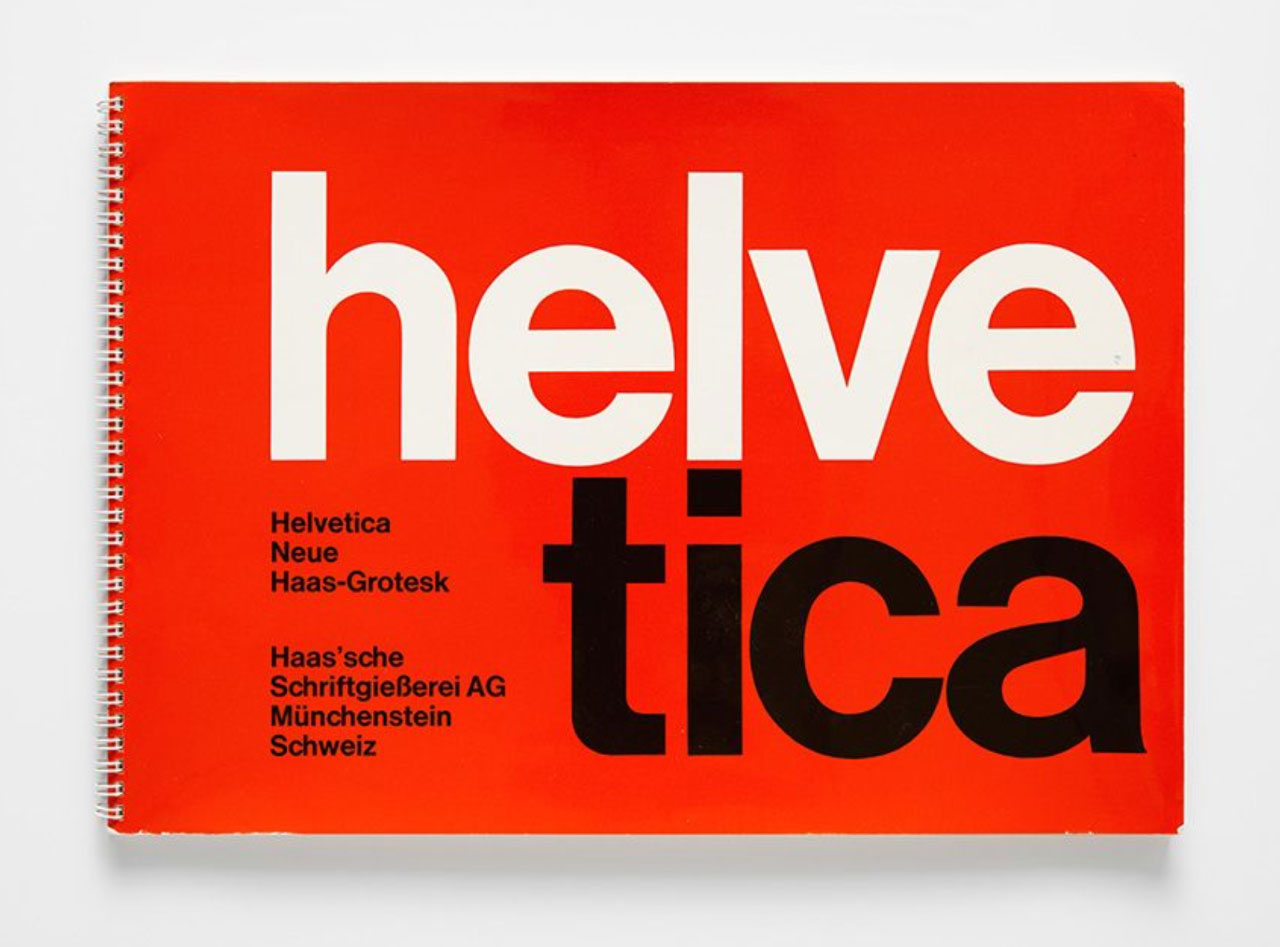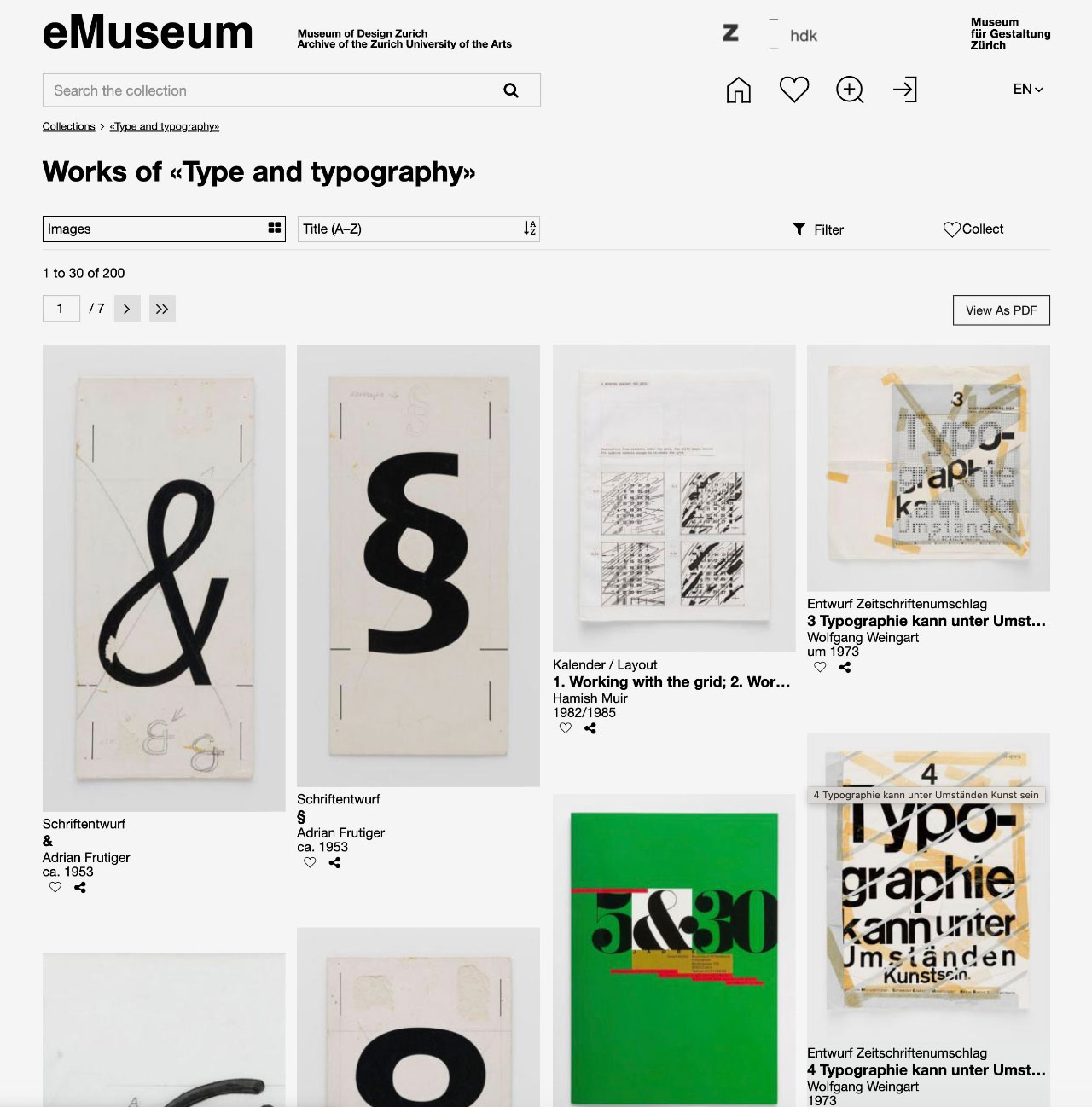 'In the eMuseum, the Museum für Gestaltung Zürich and the Archive of Zurich University of the Arts provide a look at their collections, which have been housed since 2014 at the Toni-Areal on Pfingstweidstrasse 96 in Zurich. The eMuseum is designed to be used for scholarly research. The eMuseum is the largest Swiss online database for design and art. Interested scholars, curators, designers and collectors can search more than 100,000 works in the collections by author, title, date, category or object name and setting the desired filters, or can alternatively browse by entering keywords.'
You might need to use your browser's translation function to browse this site, despite there being an inbuilt translation function. There are collections of commercial graphics and printed matter, posters, fonts and typography, and advertising graphics and corporate design.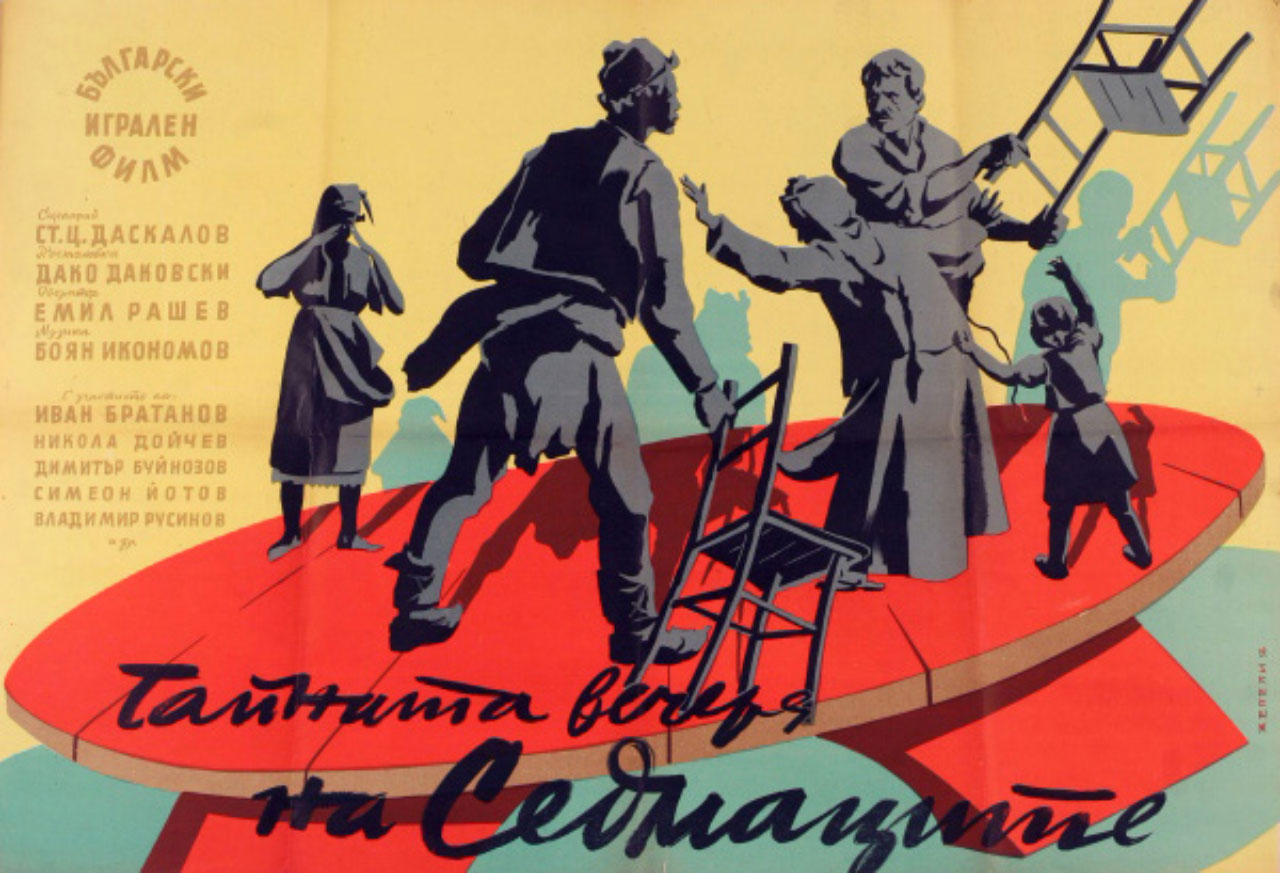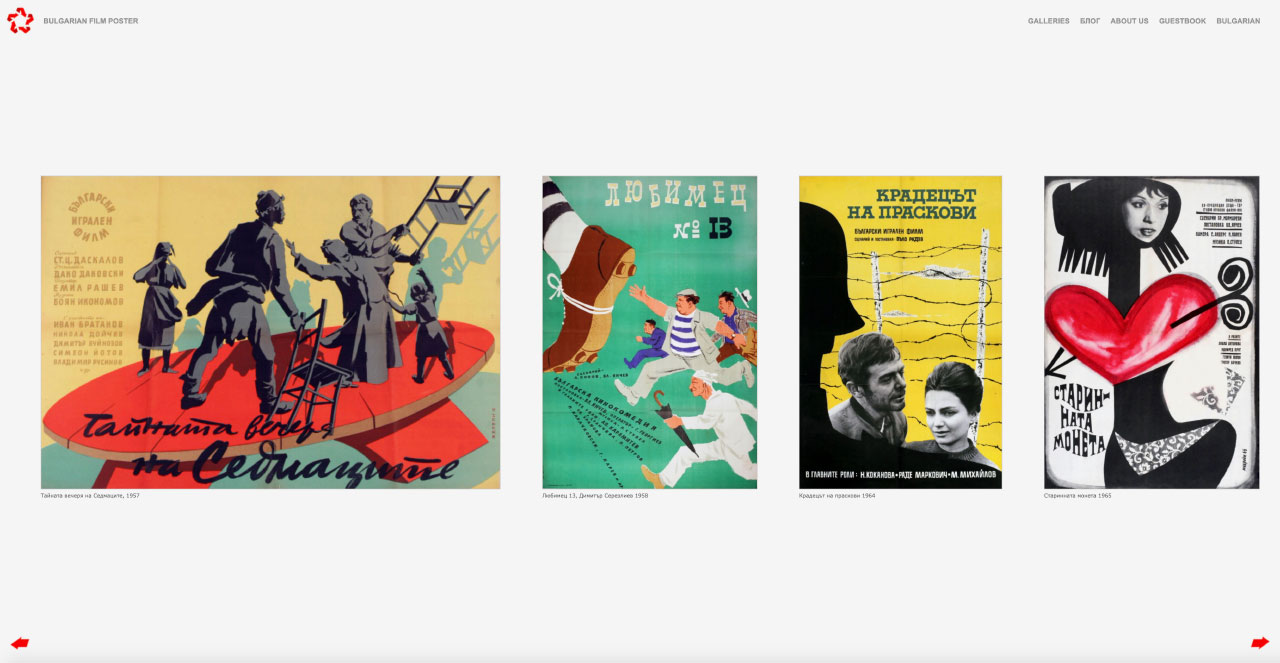 Virtual Museum of Socialist Era Graphic Design in Bulgaria, 1944-1989.
Galleries include: movie and theatre posters, logos, stamps, album covers, advertising and children's books.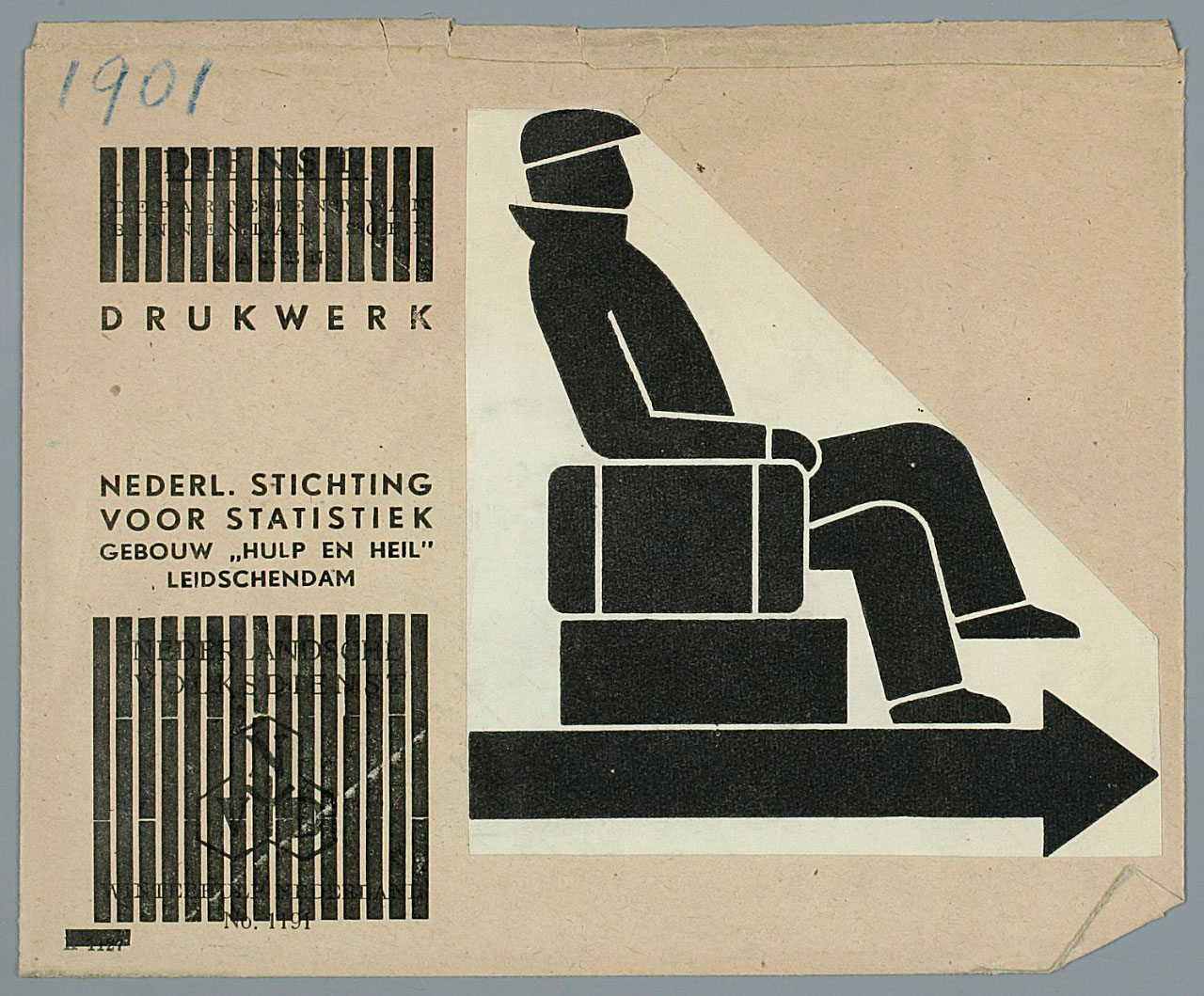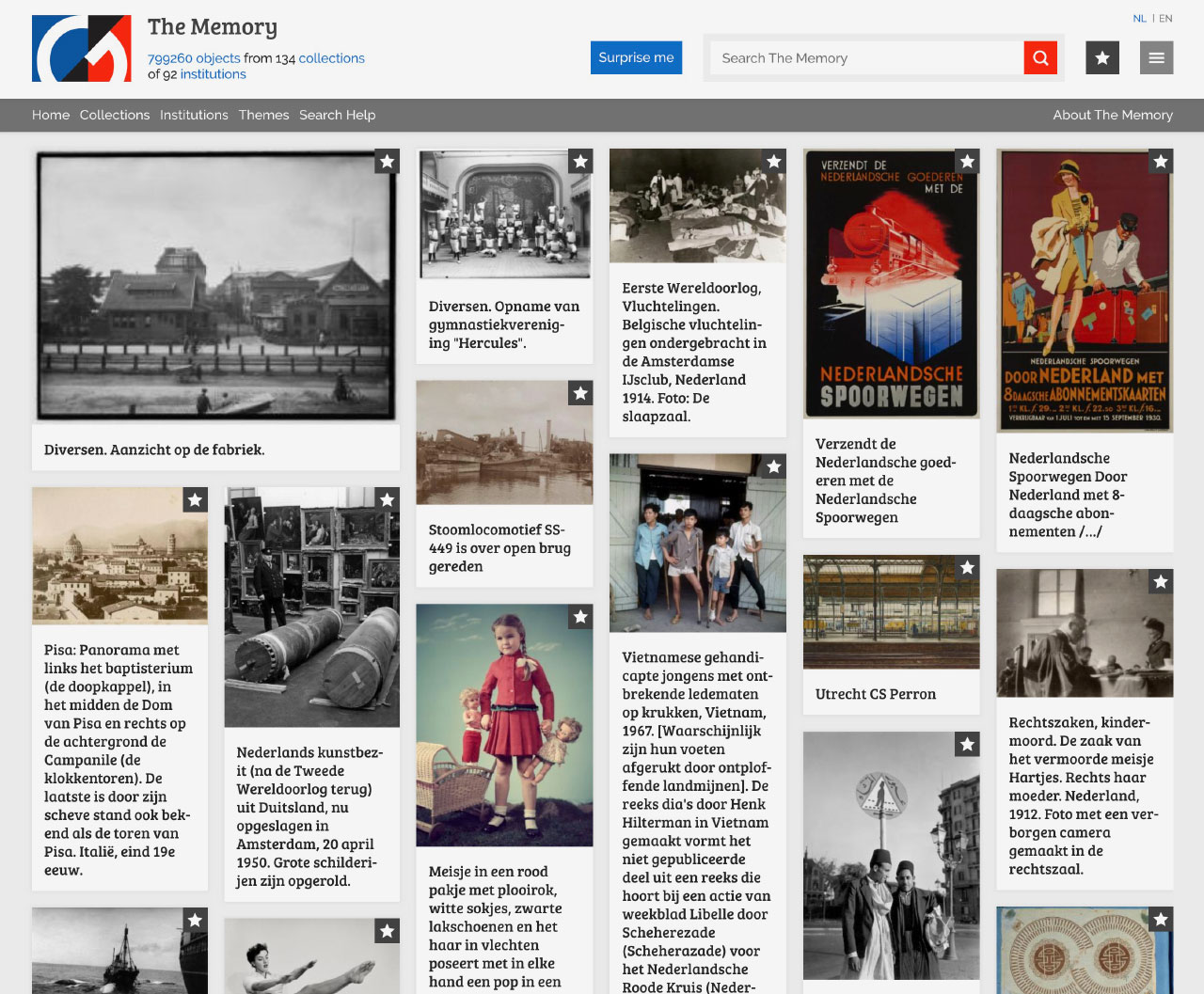 'The Memory is a database containing paintings, drawings, photographs, sculptures, ceramics, stamps, posters and newspaper clippings from more than a hundred Dutch museums, archives and libraries.' 
A vast archive of Dutch creativity, so you need a rough idea of what you are looking for. Perhaps try this collection from Total Design, or the Gerd Arntz Archive, or The Poster Project.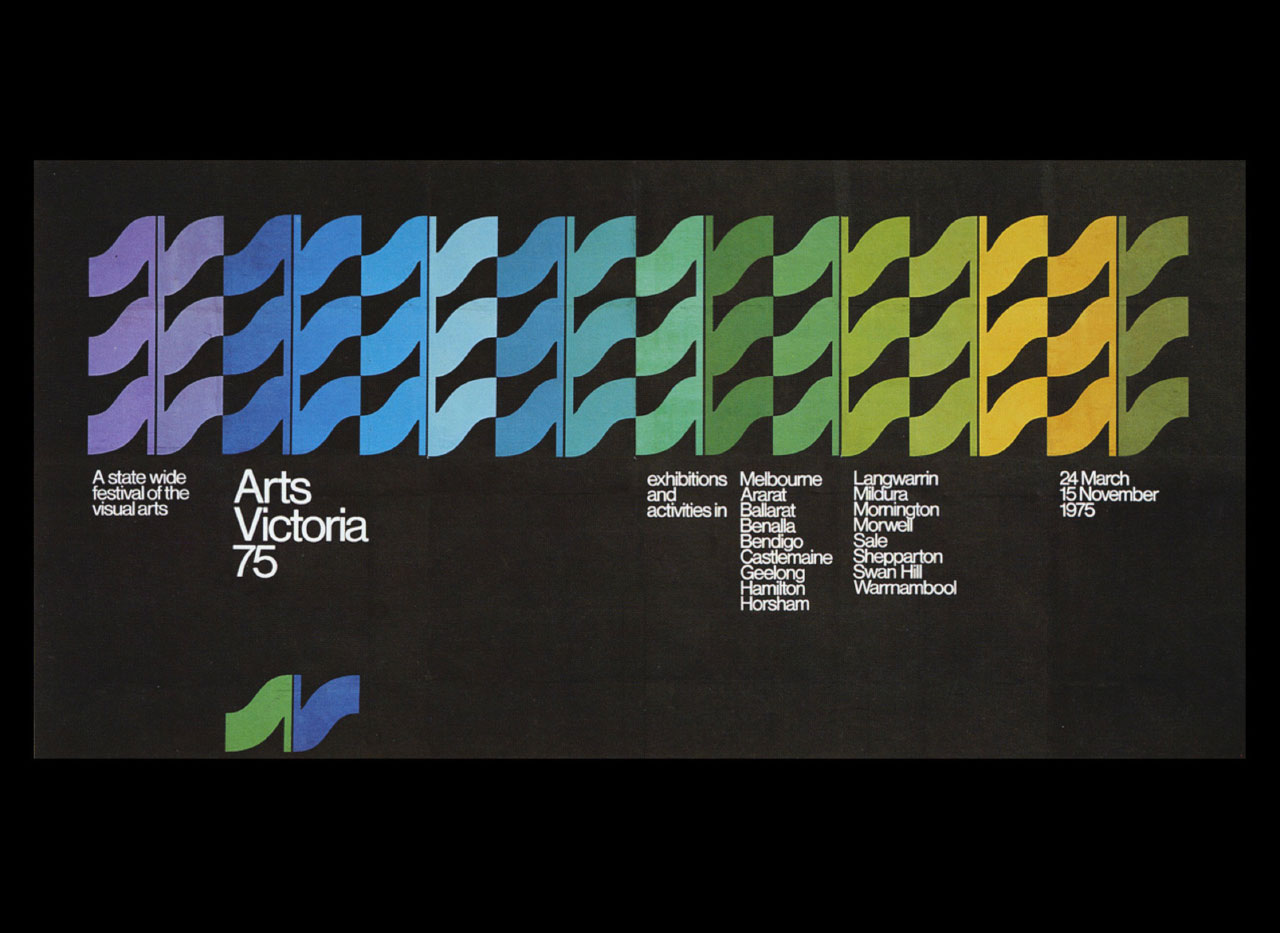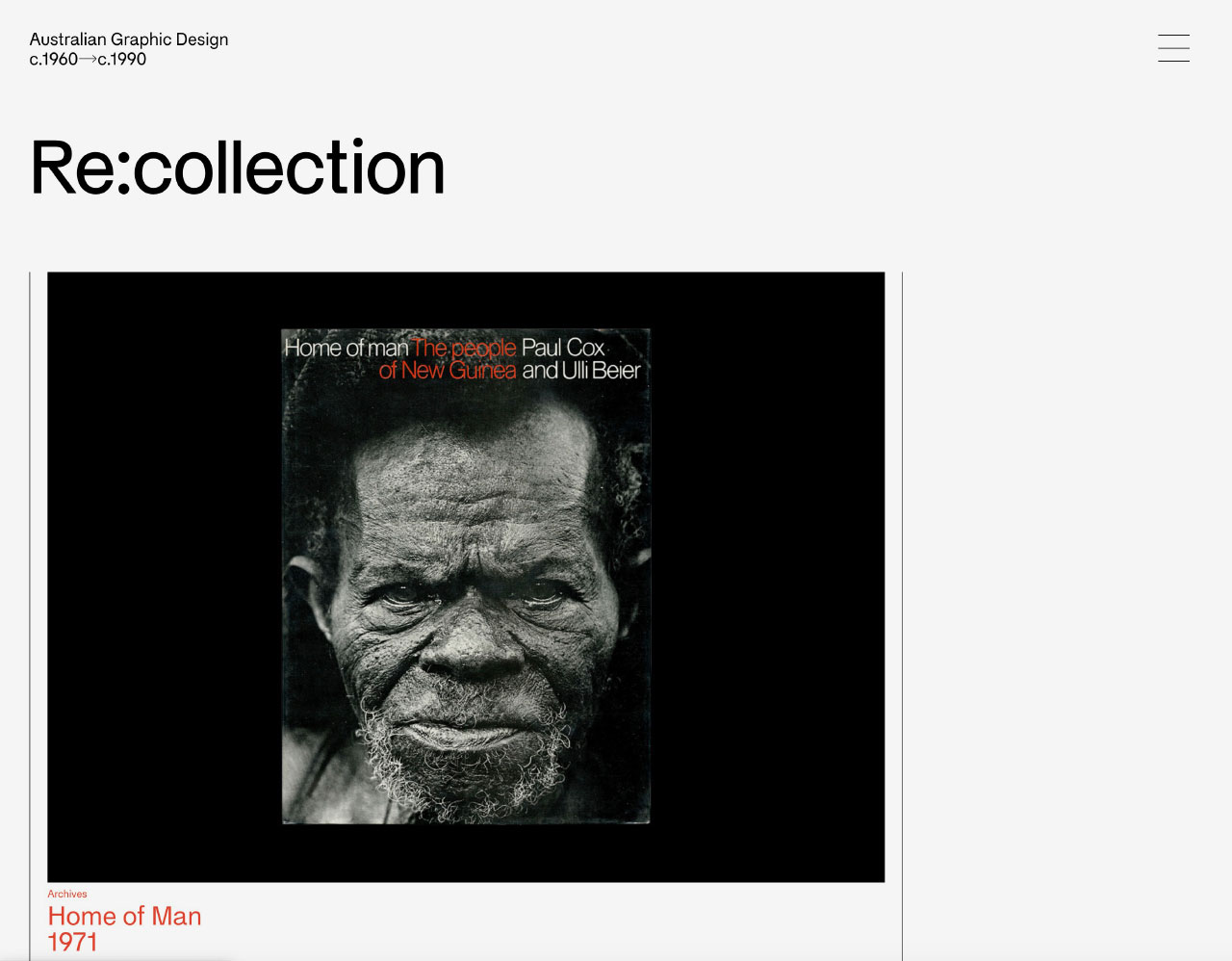 'Re:collection is an online archive of Australian graphic design, with a focus on work created between c.1960—>c.1990'
---
INDIVIDUAL DESIGNERS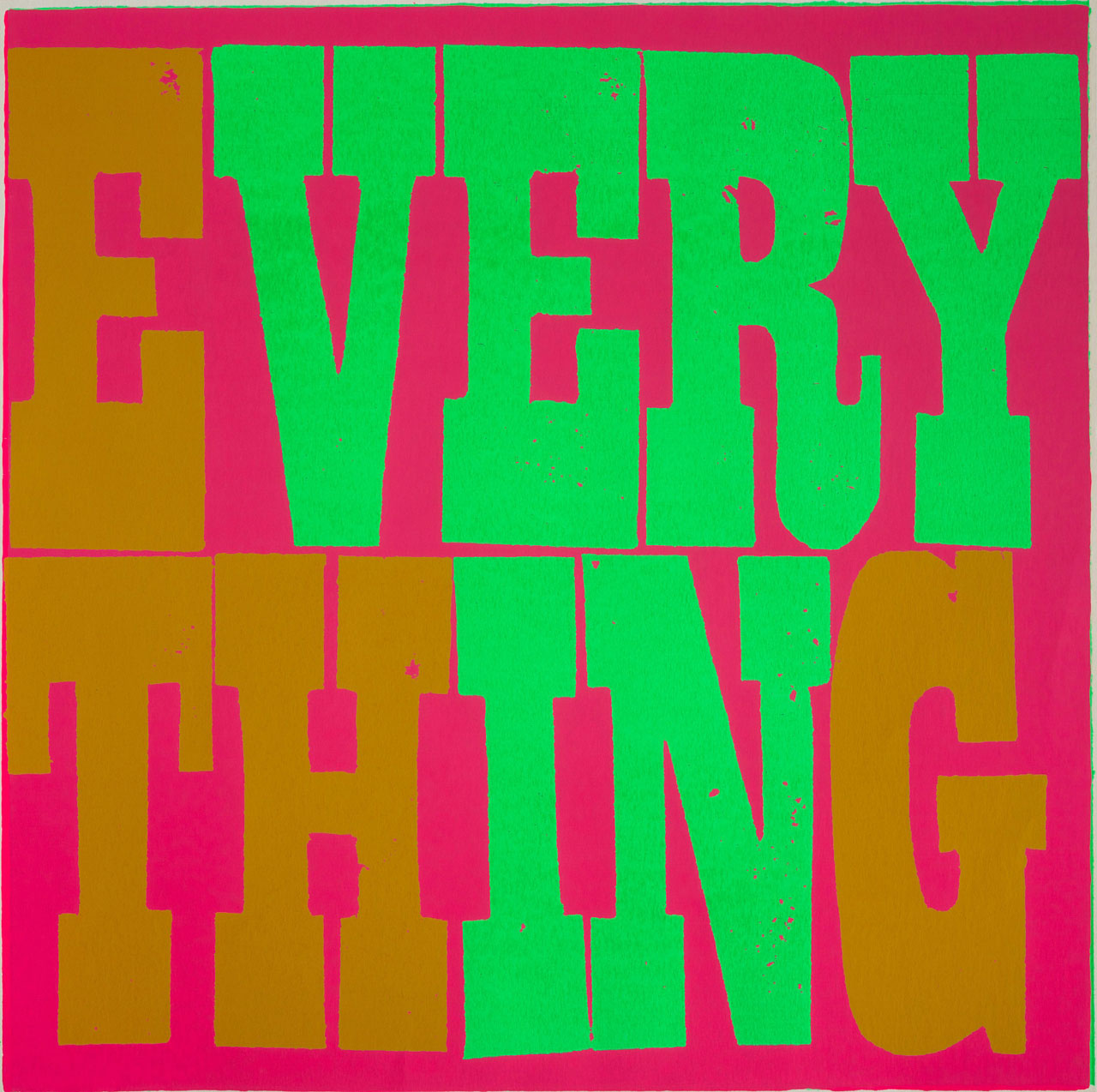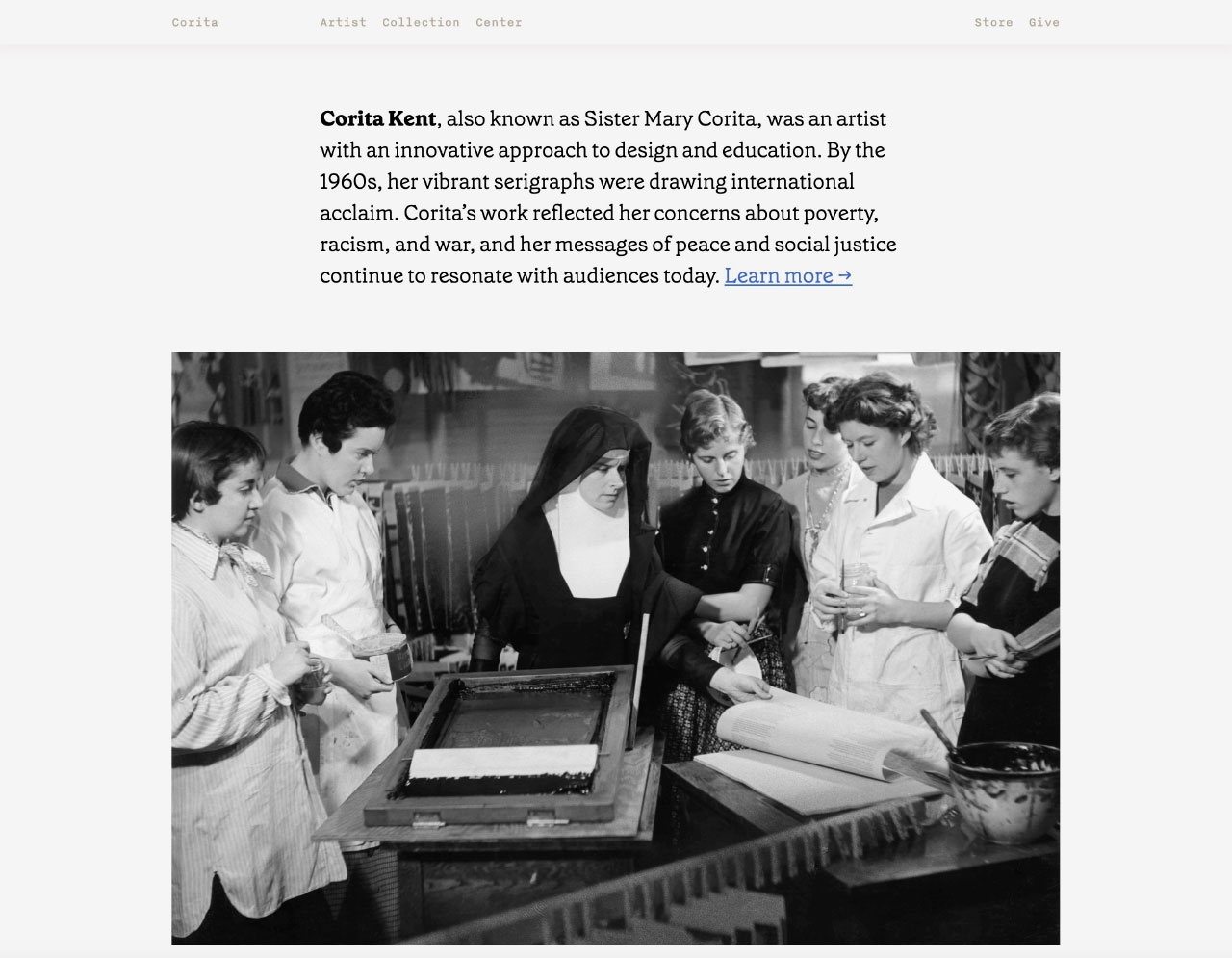 'Corita Kent, also known as Sister Mary Corita, was an artist with an innovative approach to design and education. By the 1960s, her vibrant serigraphs were drawing international acclaim. Corita's work reflected her concerns about poverty, racism, and war, and her messages of peace and social justice continue to resonate with audiences today.'
Herb Lubalin Study Centre | Lubalin 100 | Flat File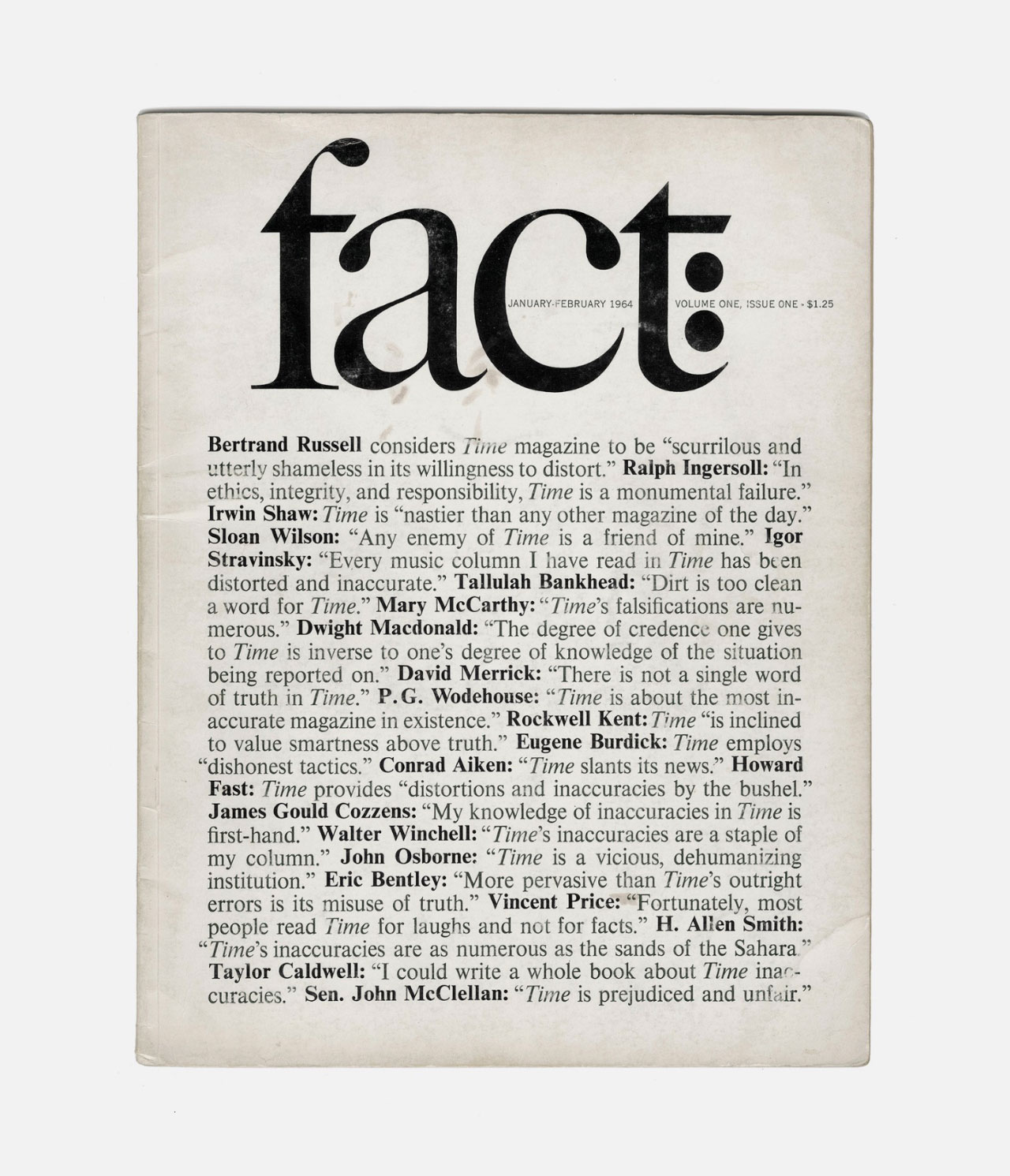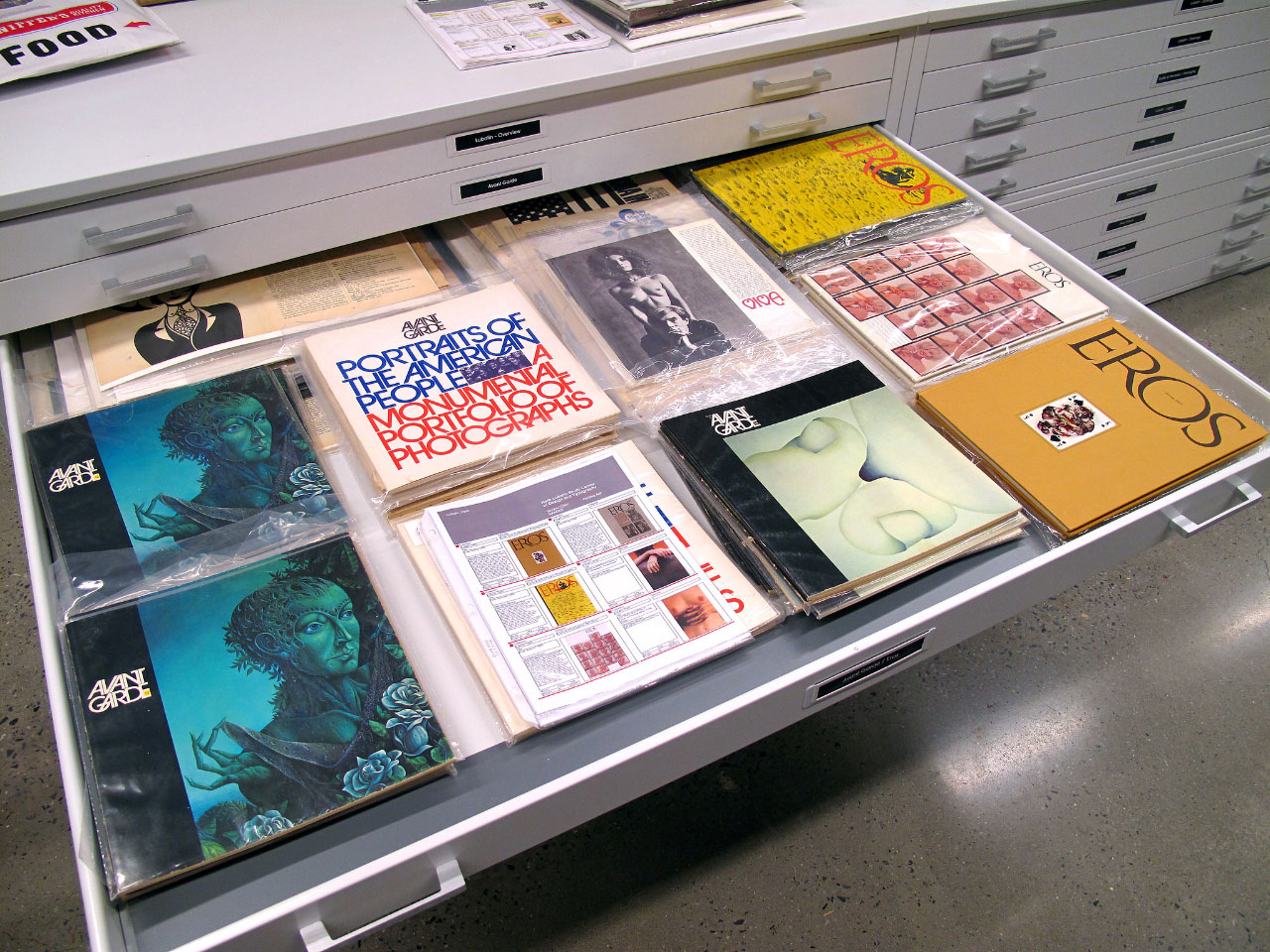 'Herb Lubalin (1918–1981) is best known for his wildly illustrative typography and his groundbreaking work for the magazines Avant Garde, Eros, and Fact… The Study Center's core collection includes an extensive archive of his work, including drawings, promotional, editorial and advertising design, typeface design, posters, logos, and other materials dating from 1950 to 1981. The collection also includes work by other eminent designers including Otl Aicher, Anthon Beeke, Lester Beall, Will Burtin, Lou Dorfsman, Karl Gerstner, Tibor Kalman, Alvin Lustig, Elaine Lustig Cohen, The Push Pin Studios, Paul Rand, Bradbury Thompson, Massimo Vignelli, and many more.'
Much of the centre's collection can be viewed over on their excellent Flickr pages.
Lubalin 100 is '100 things over 100 days to celebrate Lubalin's Centenary. Items selected from the Lubalin archive that surprise and delight, stories from past collaborators and current appreciators, all to celebrate the legacy he left in design.'
Flat File was a 'weekly publication featuring one piece of graphic design at a time. In order to admire them, but also to learn something useful in the process. The context and the story behind each piece can reveal lessons that are timeless and invaluable to every contemporary designer. Every design piece featured here comes from the vast collection of work in the Herb Lubalin Study Center.'
See also: Avant Garde Magazine: a full archive of Herb Lubalin's Avant Garde magazine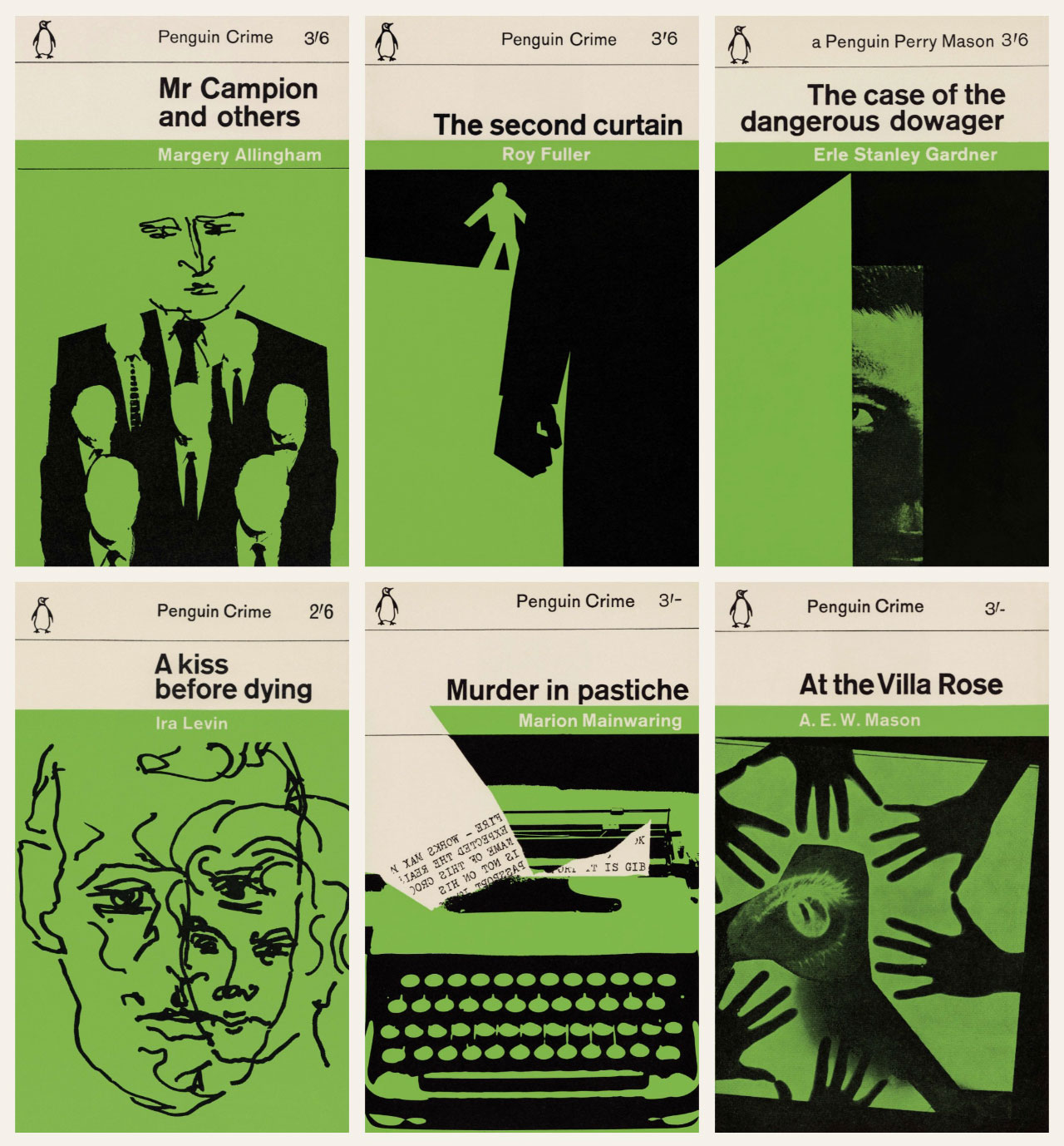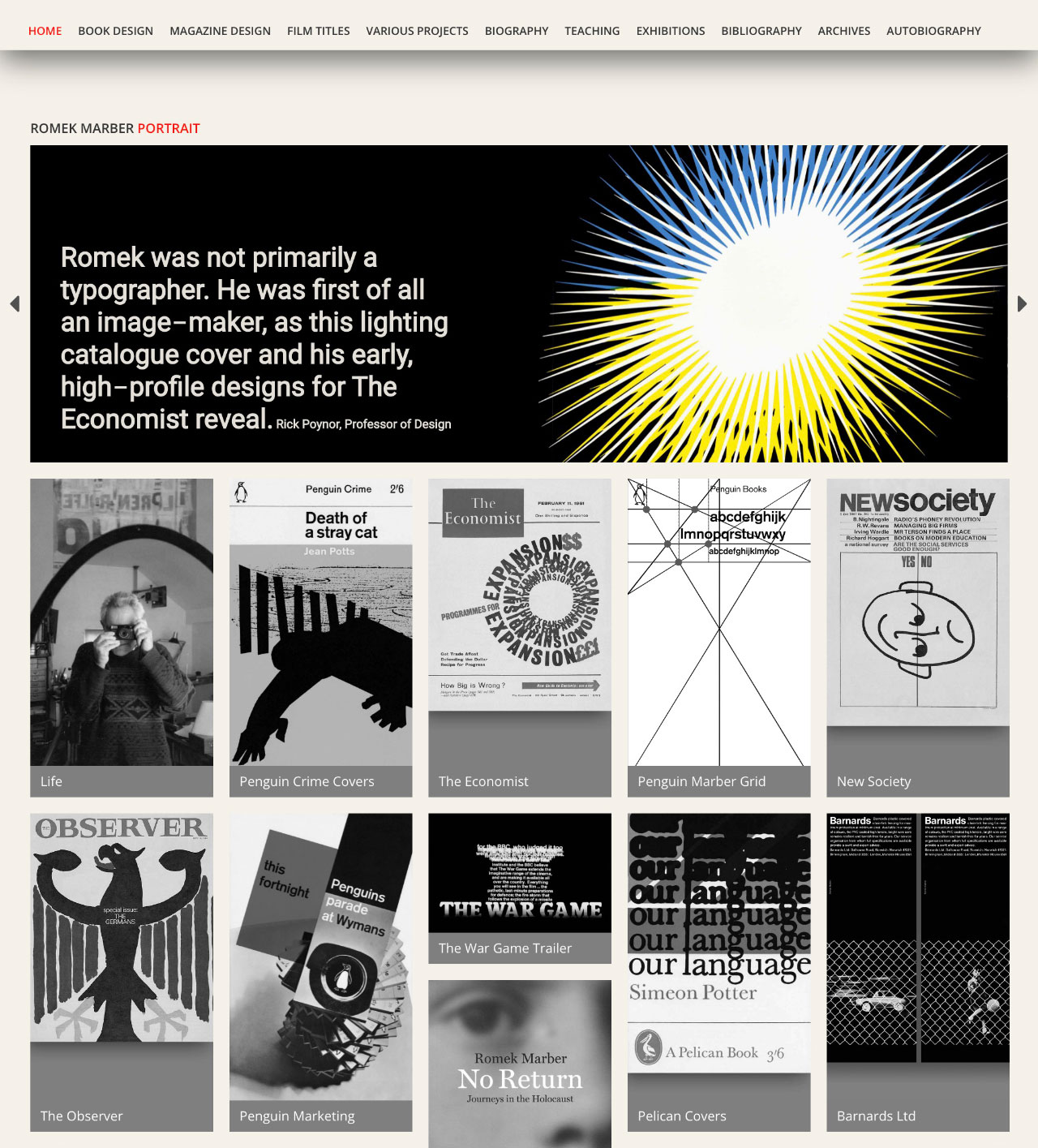 'Romek Marber had a long and distinguished career in the graphic arts and education, and influenced British culture in the late twentieth century.'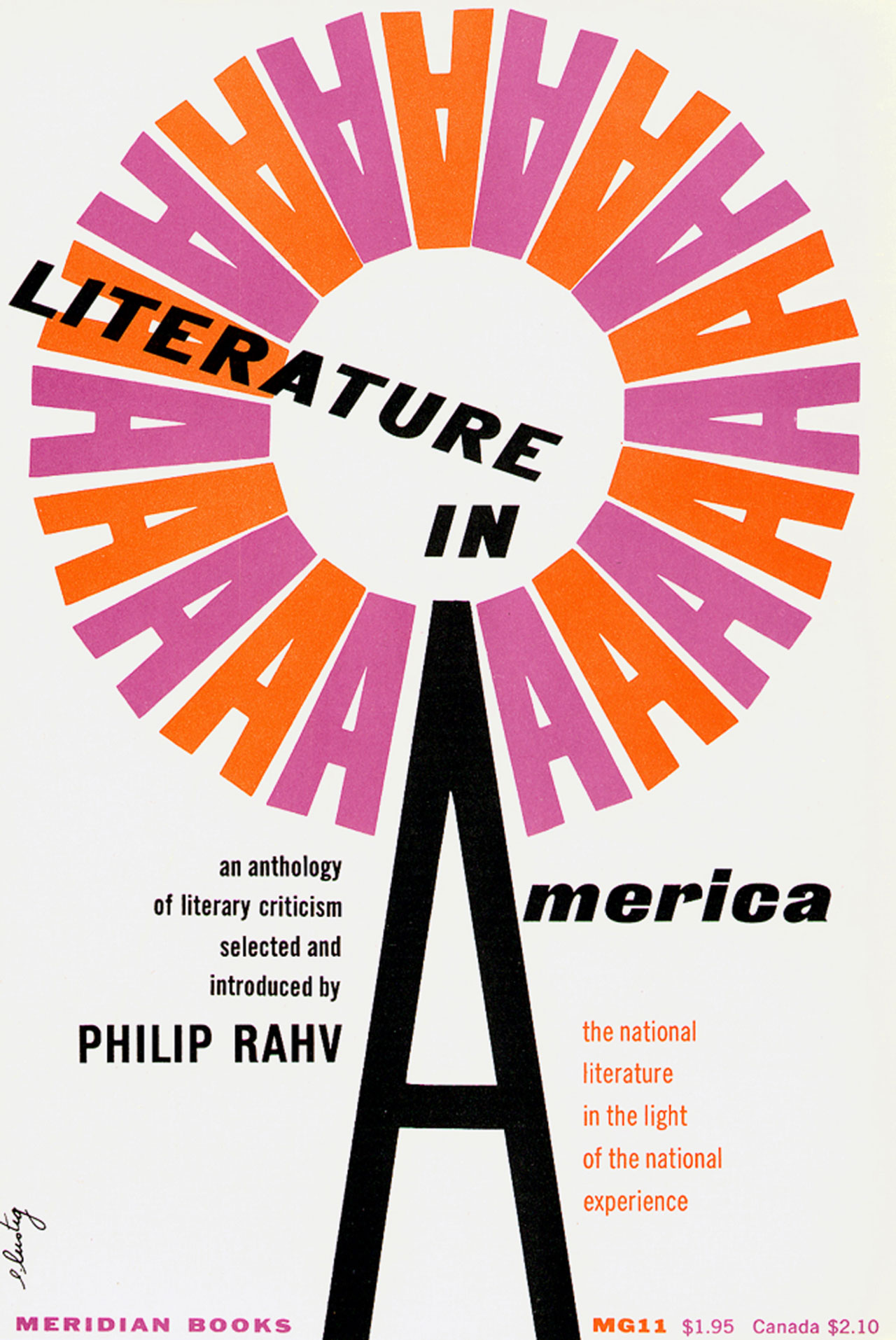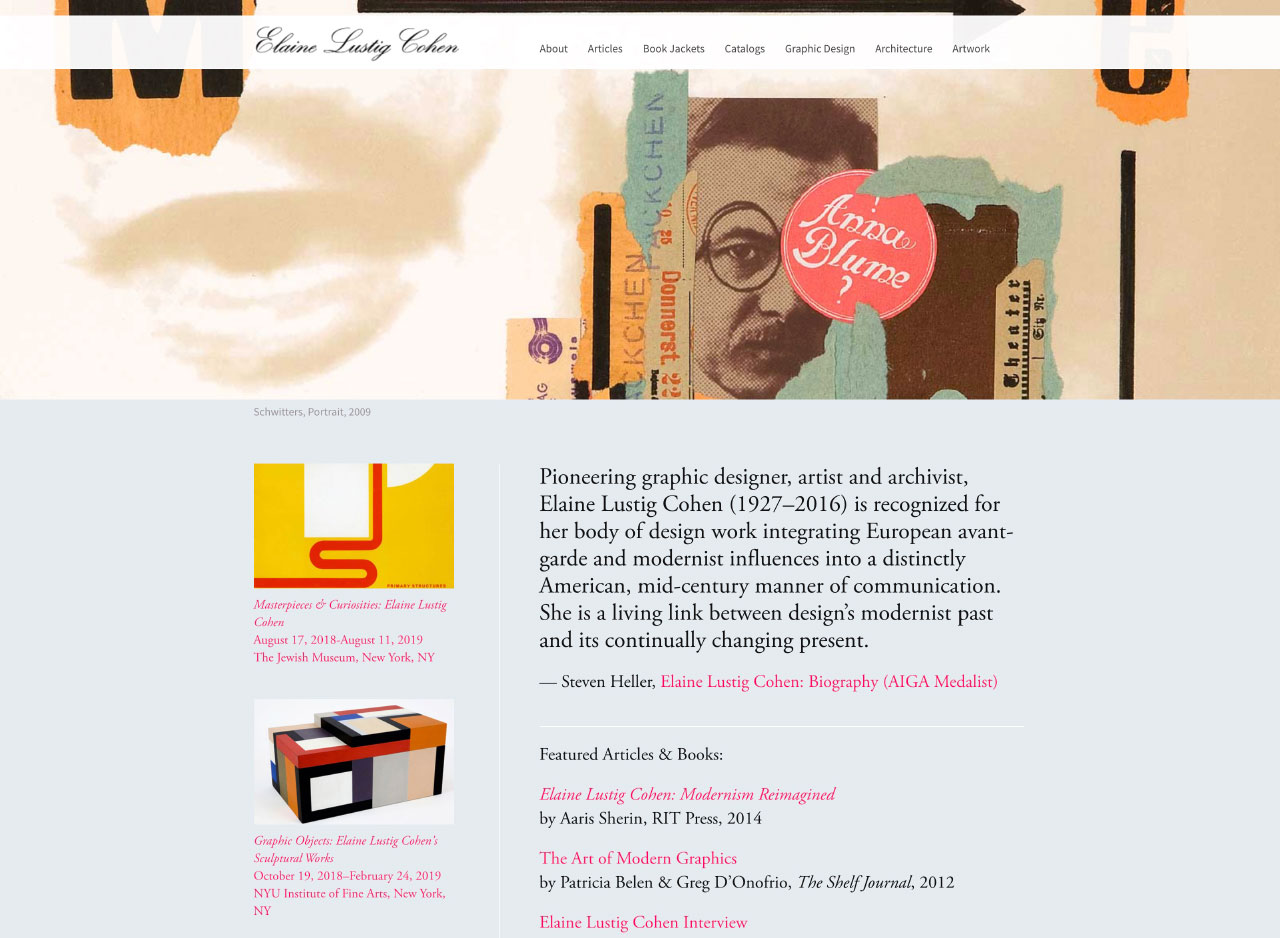 'Pioneering graphic designer, artist and archivist, Elaine Lustig Cohen (1927–2016) is recognized for her body of design work integrating European avant-garde and modernist influences into a distinctly American, mid-century manner of communication. She is a living link between design's modernist past and its continually changing present.'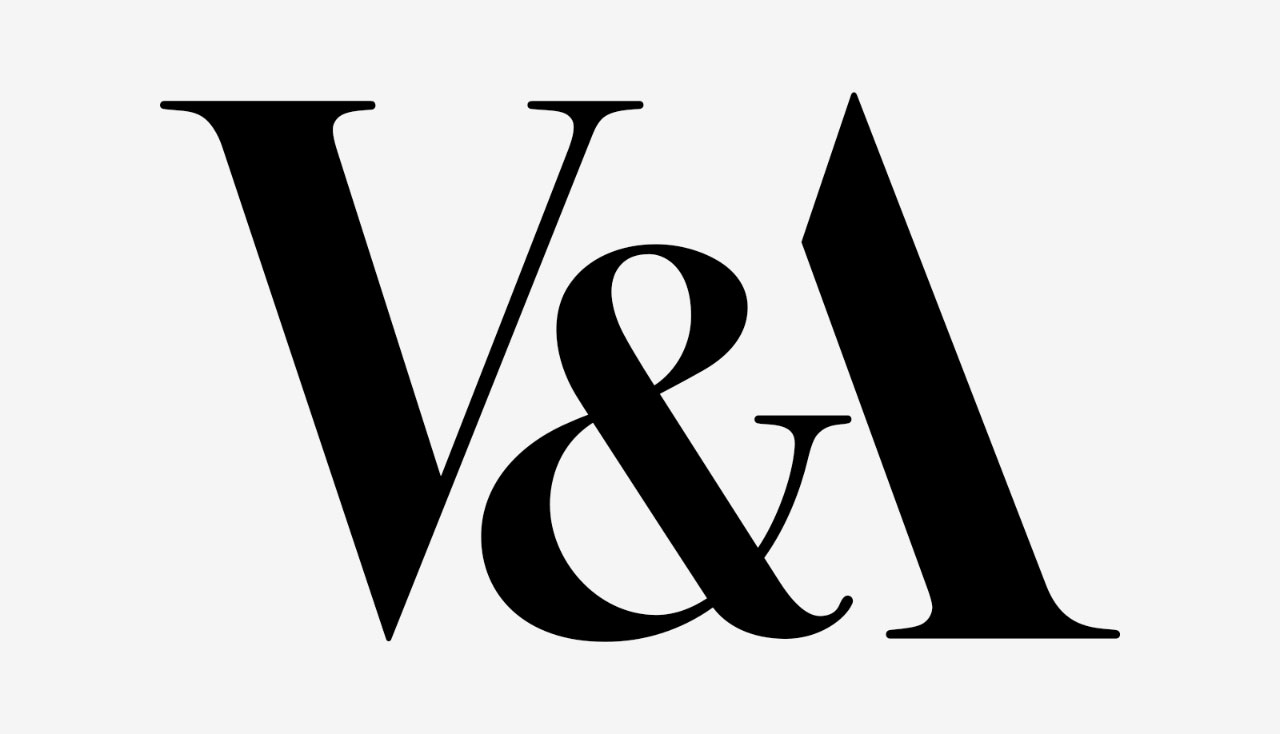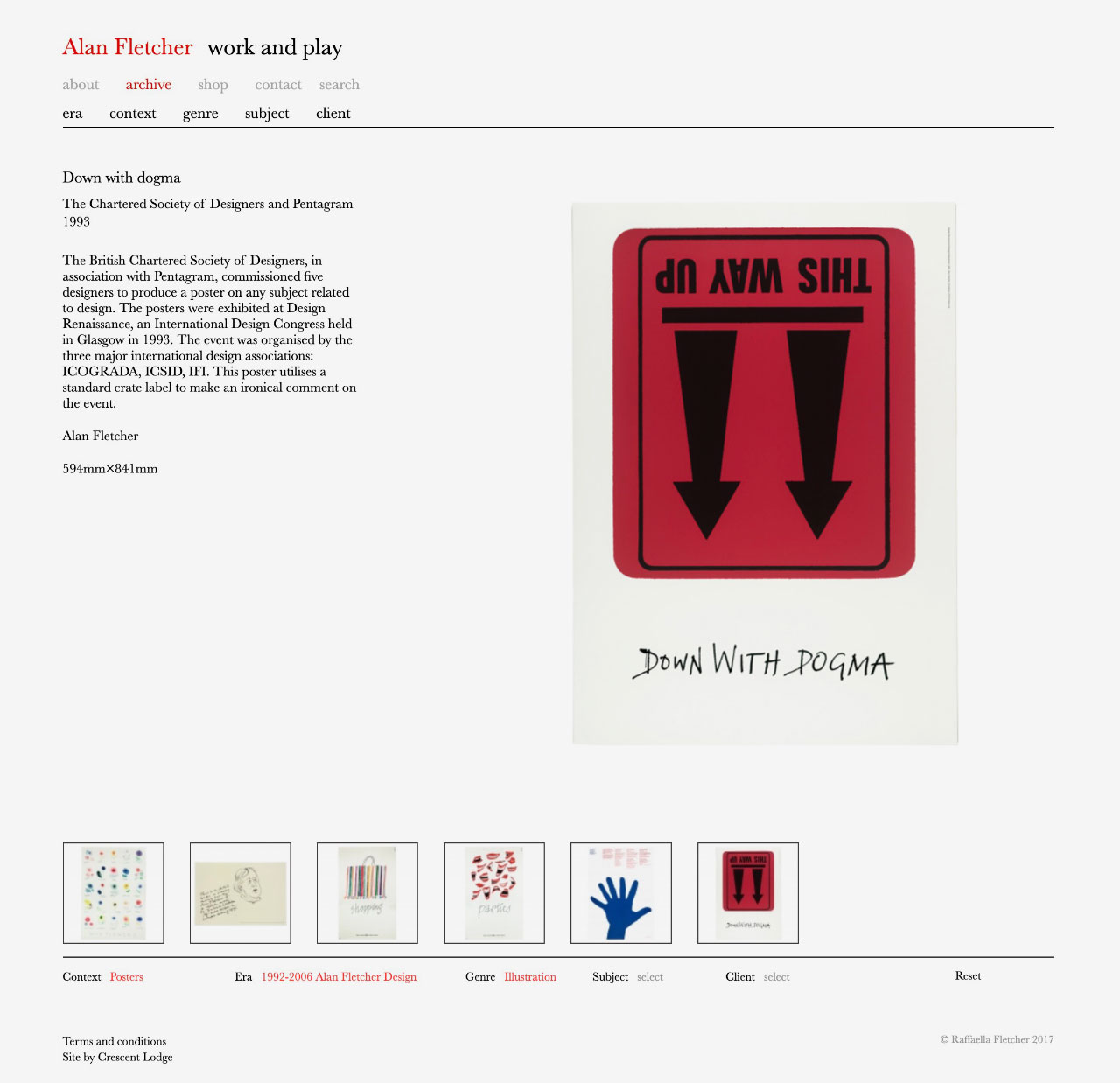 'Synthesising the graphic traditions of Europe and North America to develop a spirited, witty and very personal visual style, Alan Fletcher is among the most influential figures in British graphic design as a founder of Fletcher/Forbes/Gill in the 1960s and Pentagram in the 1970s.'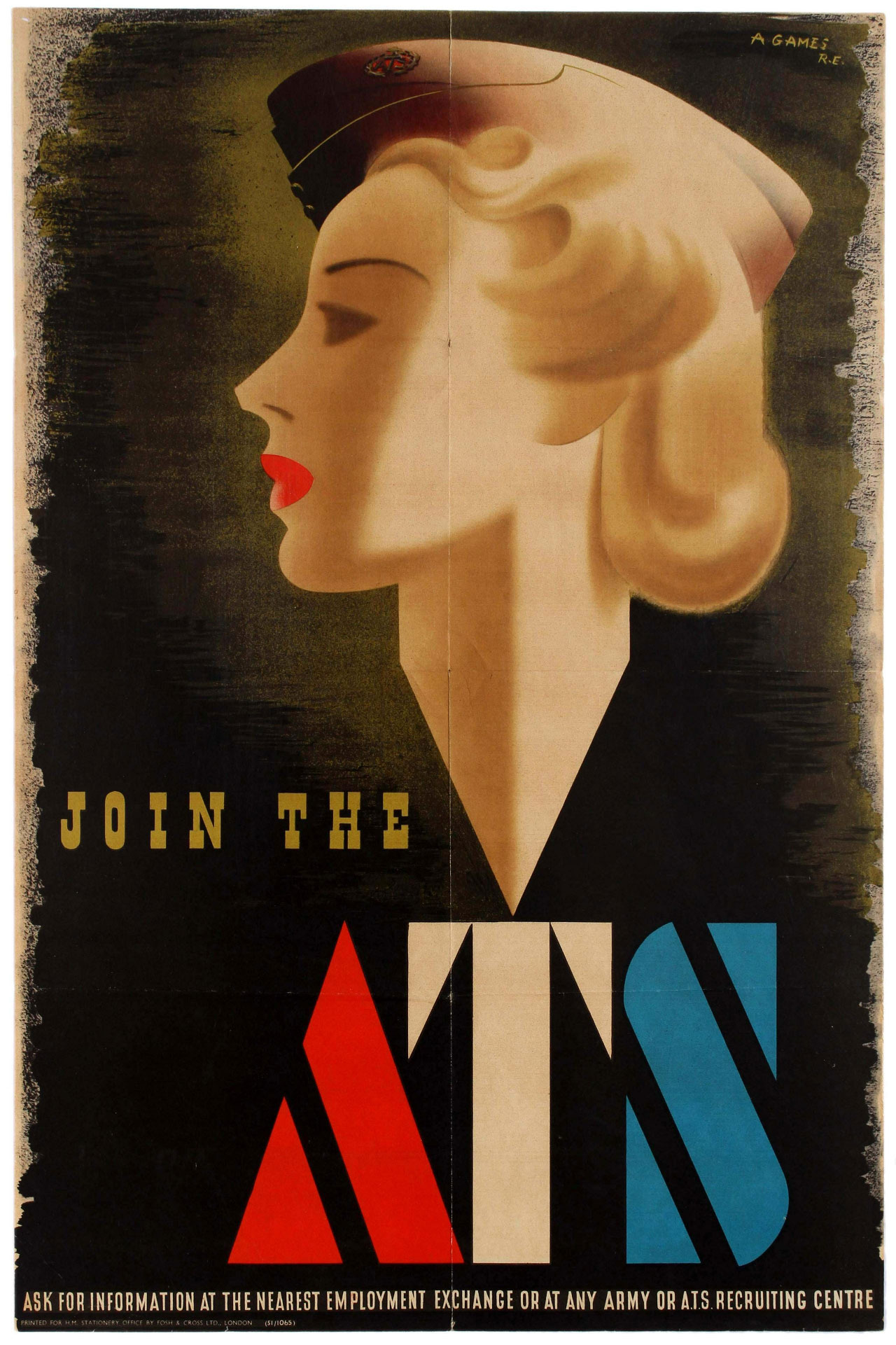 'Abram Games was one of the twentieth century's great graphic designers. His work is now a fascinating record of social history. For over 60 years he produced some of Britain's most memorable images including the 'Blonde Bombshell' ATS poster of 1941.'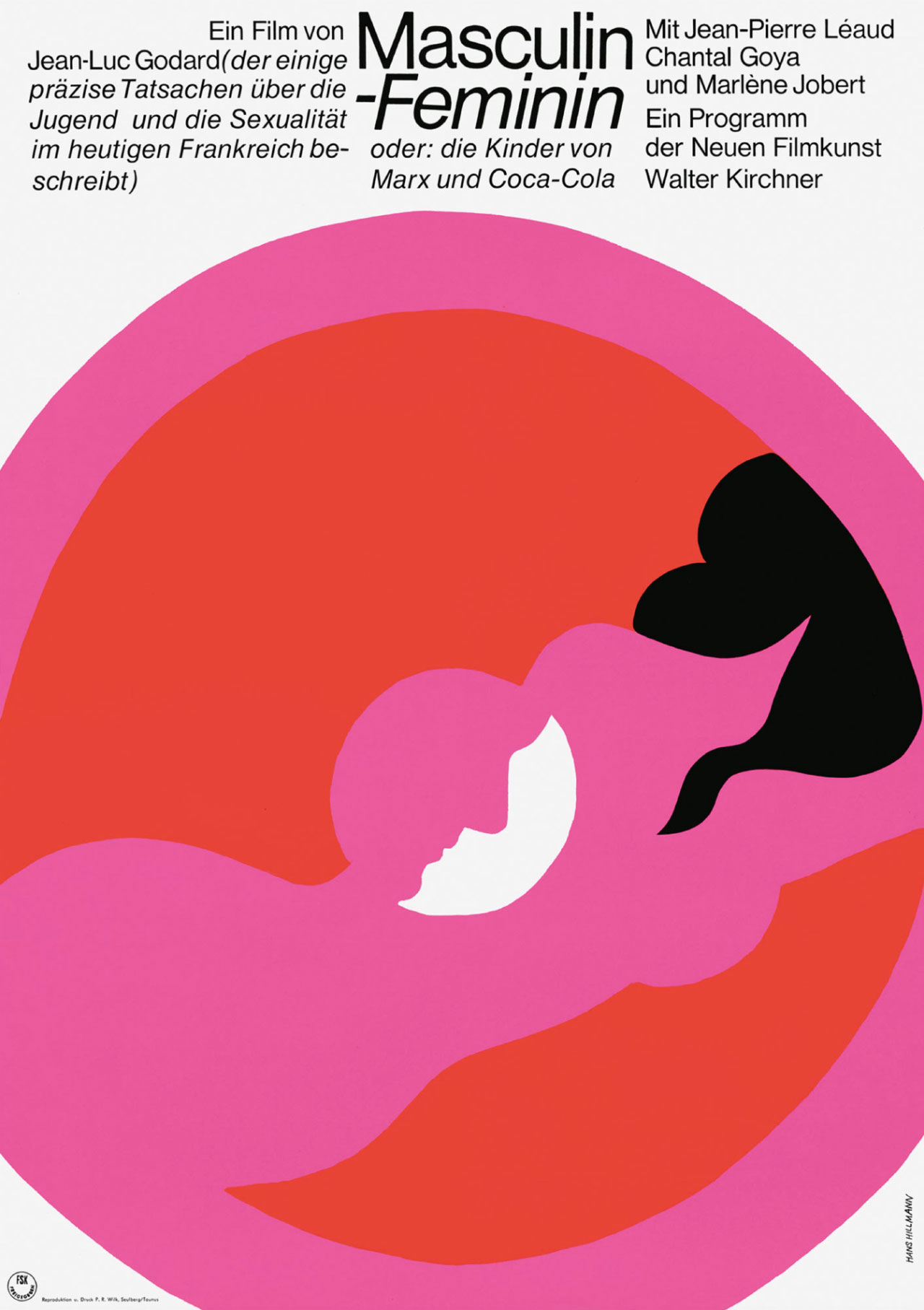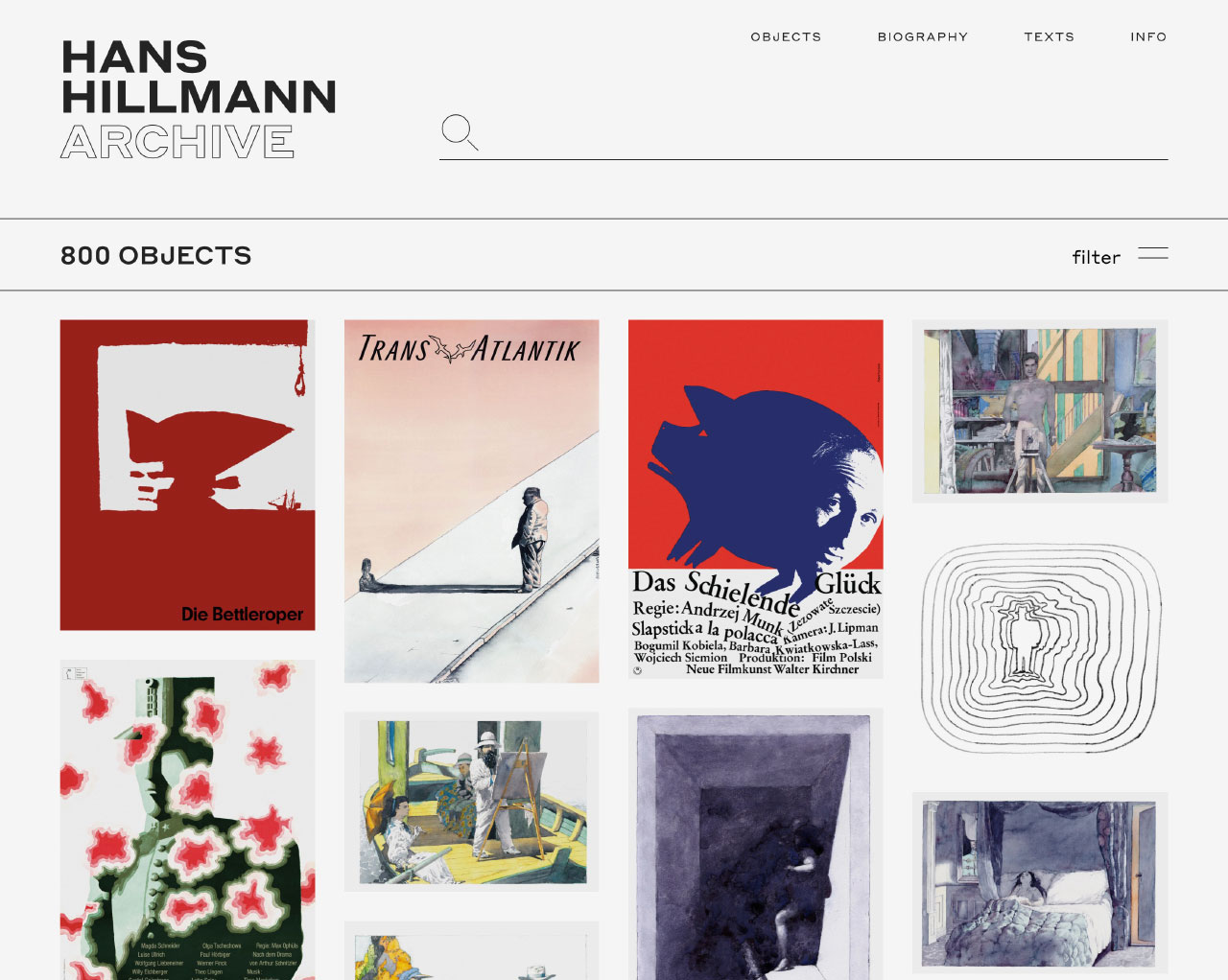 'Hans Hillmann (1925–2014) began to design film posters while still studying at the Werkakademie in Kassel. Over a period of more than two decades, numerous posters were created that entered the canon of international design history due to their revolutionary new image ideas. In 1961 he received a professorship in Kassel and made a decisive contribution to shaping the famous Kassel poster school. He worked as an illustrator under Art Director Willy Fleckhaus for the cult magazine "twen" and later for the "Frankfurter Allgemeine Magazin". He illustrated numerous books including his version of the Dashiell Hammett crime thriller "Fly Paper" (1982). This website makes the complete creative work of Hans Hillmann available online for the first time. Early study projects, internationally award-winning works and drawings from the last years of his life can be explored chronologically or thematically.'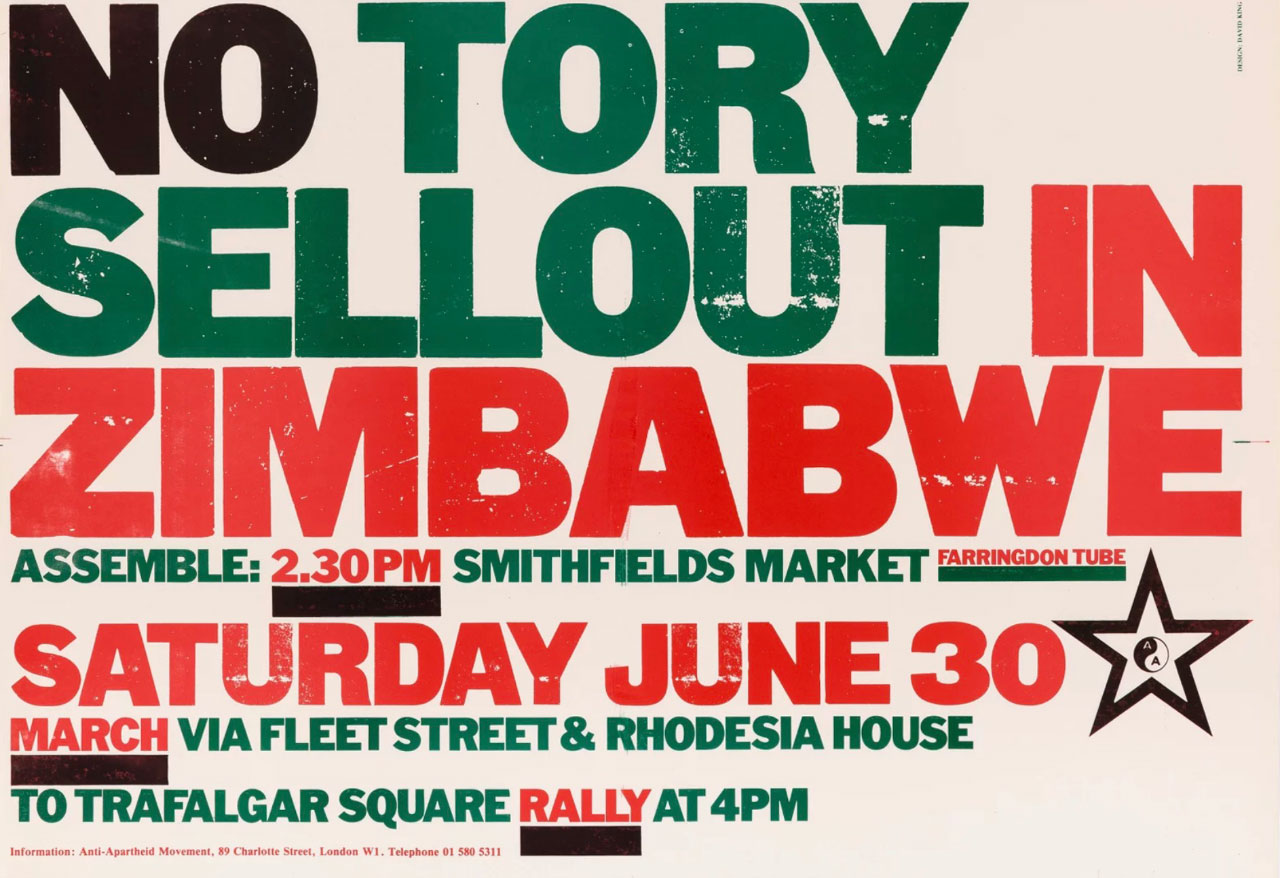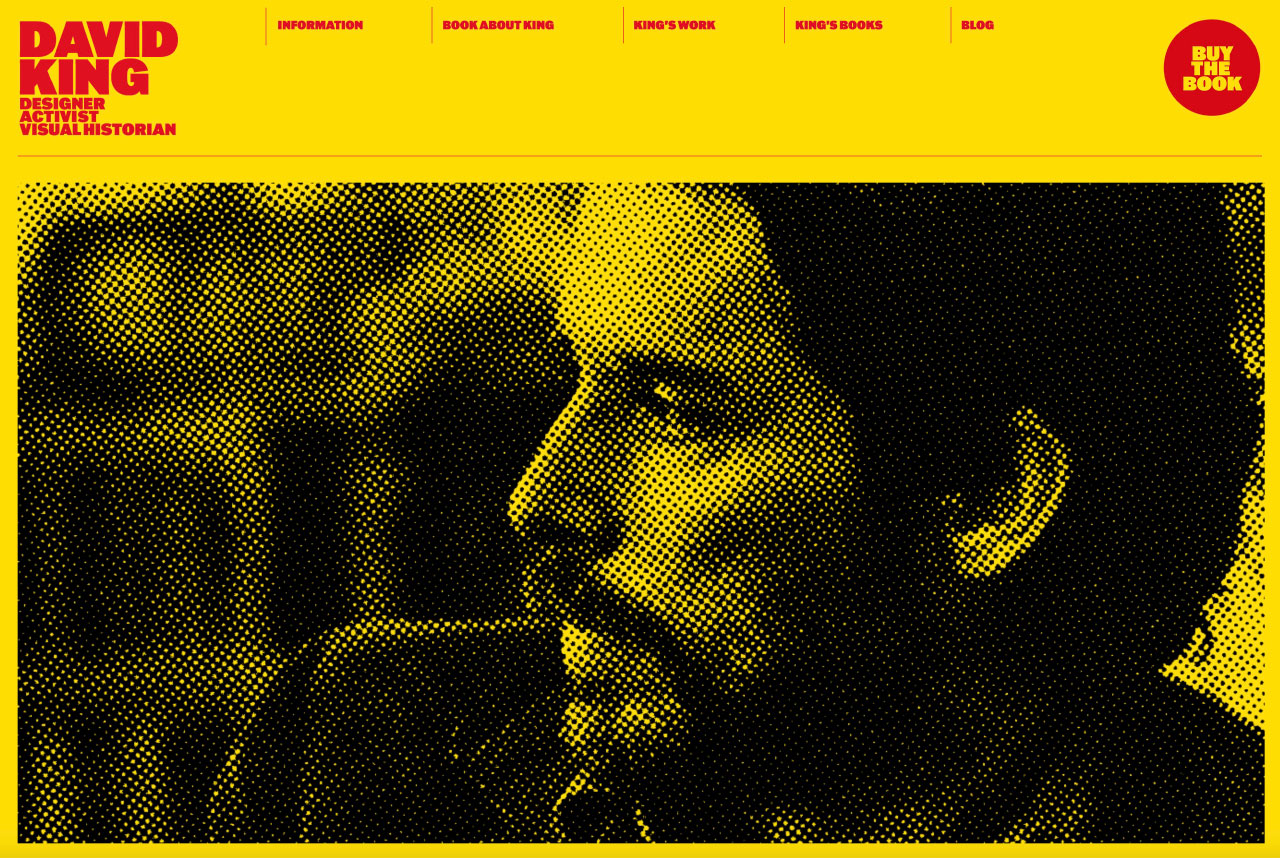 'This website is devoted to the career and work of the British graphic designer, visual journalist, graphic activist, collector and visual historian David King (1943-2016). King was a designer of exceptional vision and his achievement and legacy as a new kind of graphic author, working with his unparalleled private archive, deserve to be widely known and discussed.'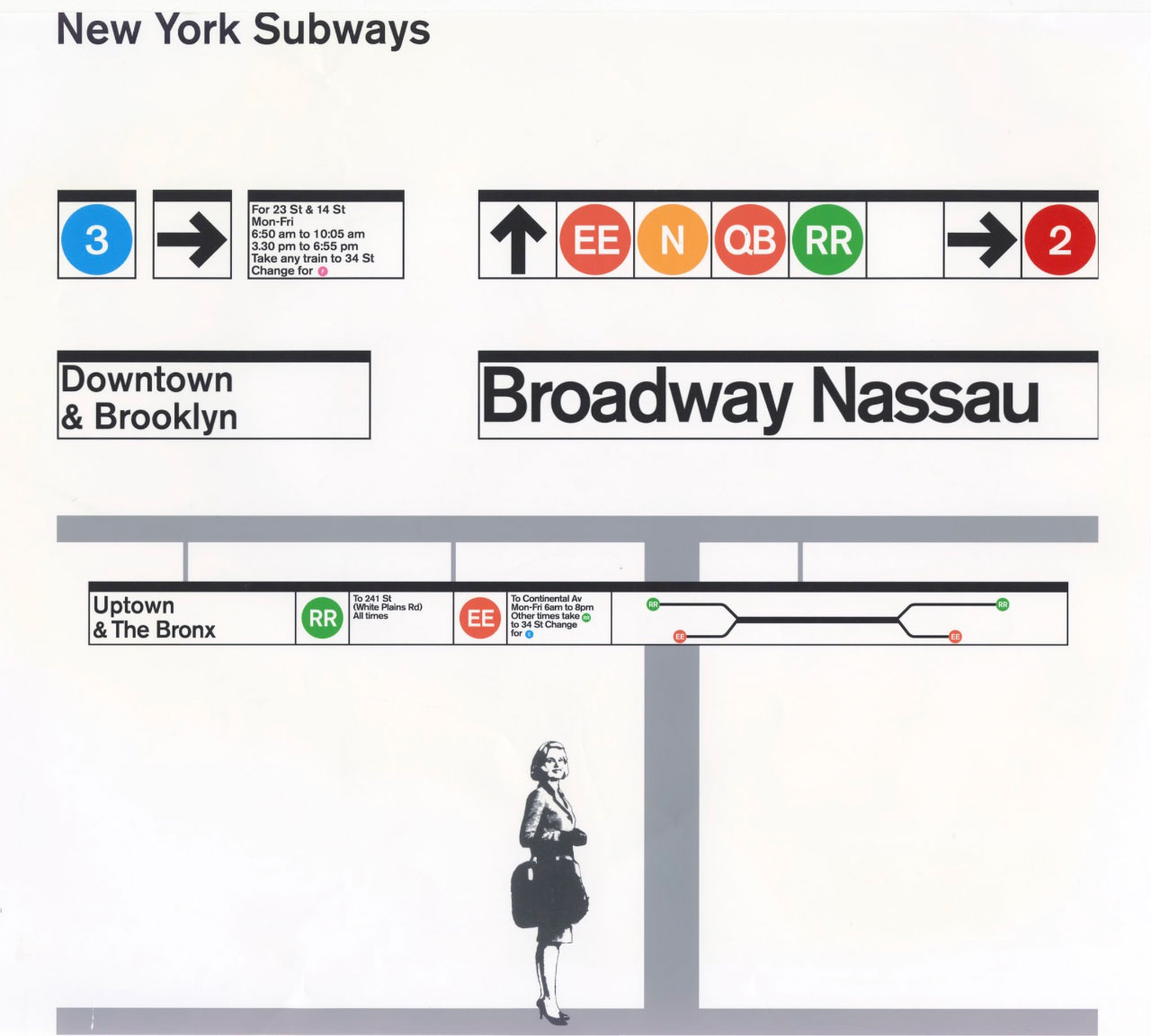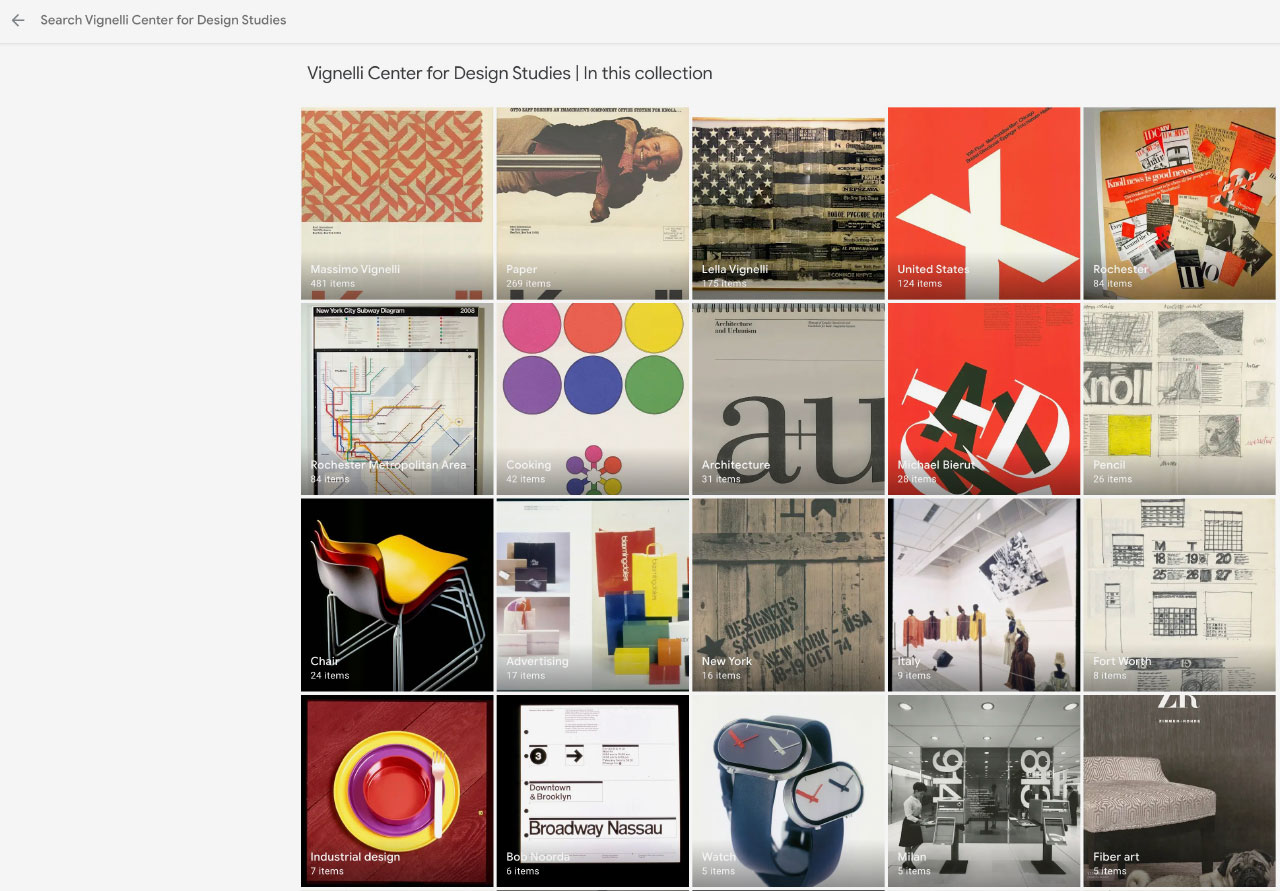 'Founded in 2010, The Vignelli Center for Design Studies is part archives, part museum, and part hub for design education, dialogue, and inspiration. The Vignelli Center is committed to preserving the history of design through collecting the archives of designers, historians, educators, collectors, filmmakers, and others who document design's past. With a collection of over 500,000 artifacts, the Vignelli Center is home to entire professional archives of the renowned designers Massimo and Lella Vignelli, including two floors of galleries highlighting the Vignellis work which is open to the public. In addition to the Vignelli archives, the Vignelli Center has 1000s of artifacts by numerous 20th and 21st century designers which are available for research, education, and creative inspiration.'
The physical collection of the Vignelli centre is represented online thorough Google's Arts & Culture pages, where you can 'search or browse individual artifacts, sort by color, view the artifacts on a timeline, and explore stories about the designs.'
---
INDIVIDUAL SUBJECTS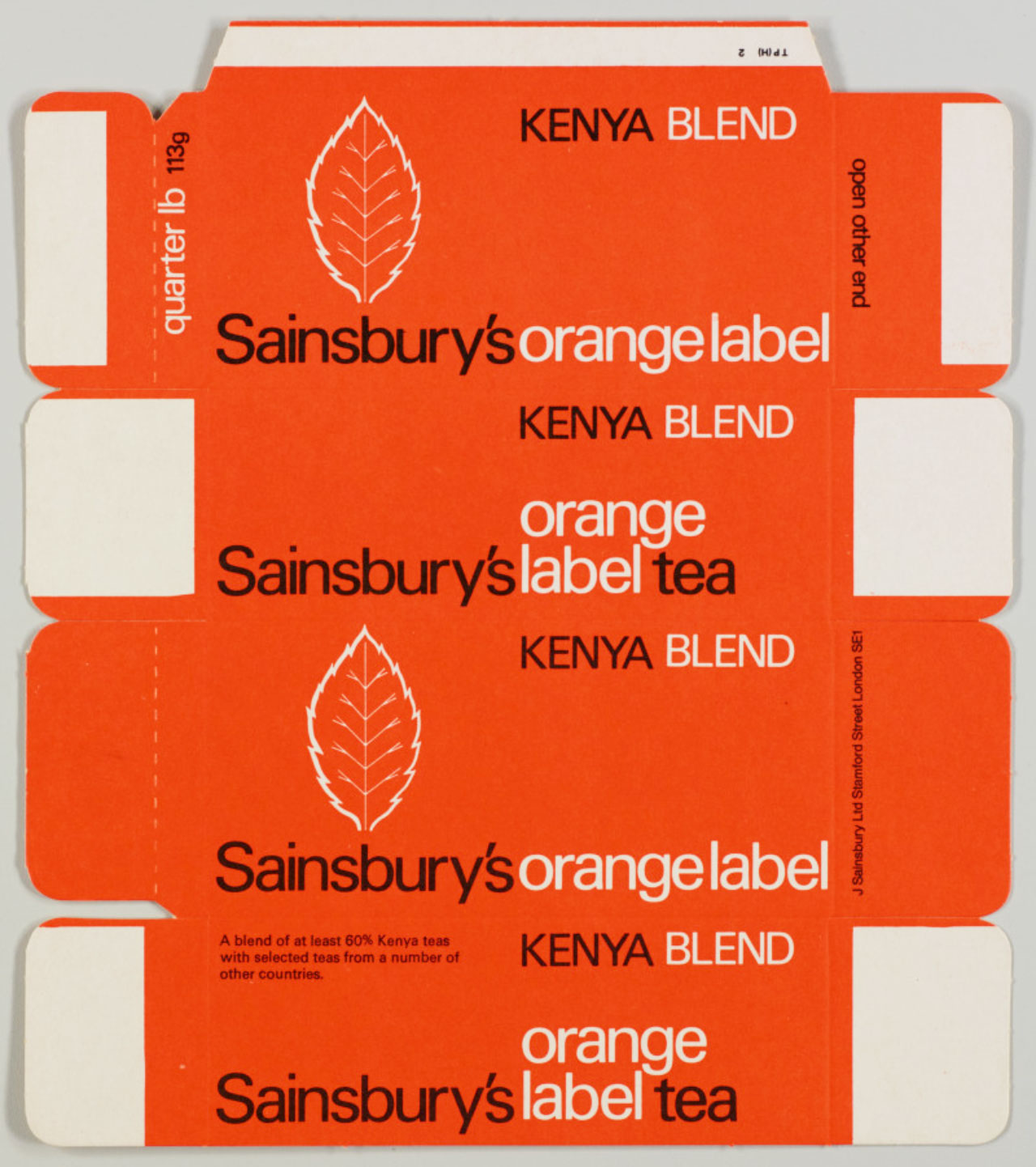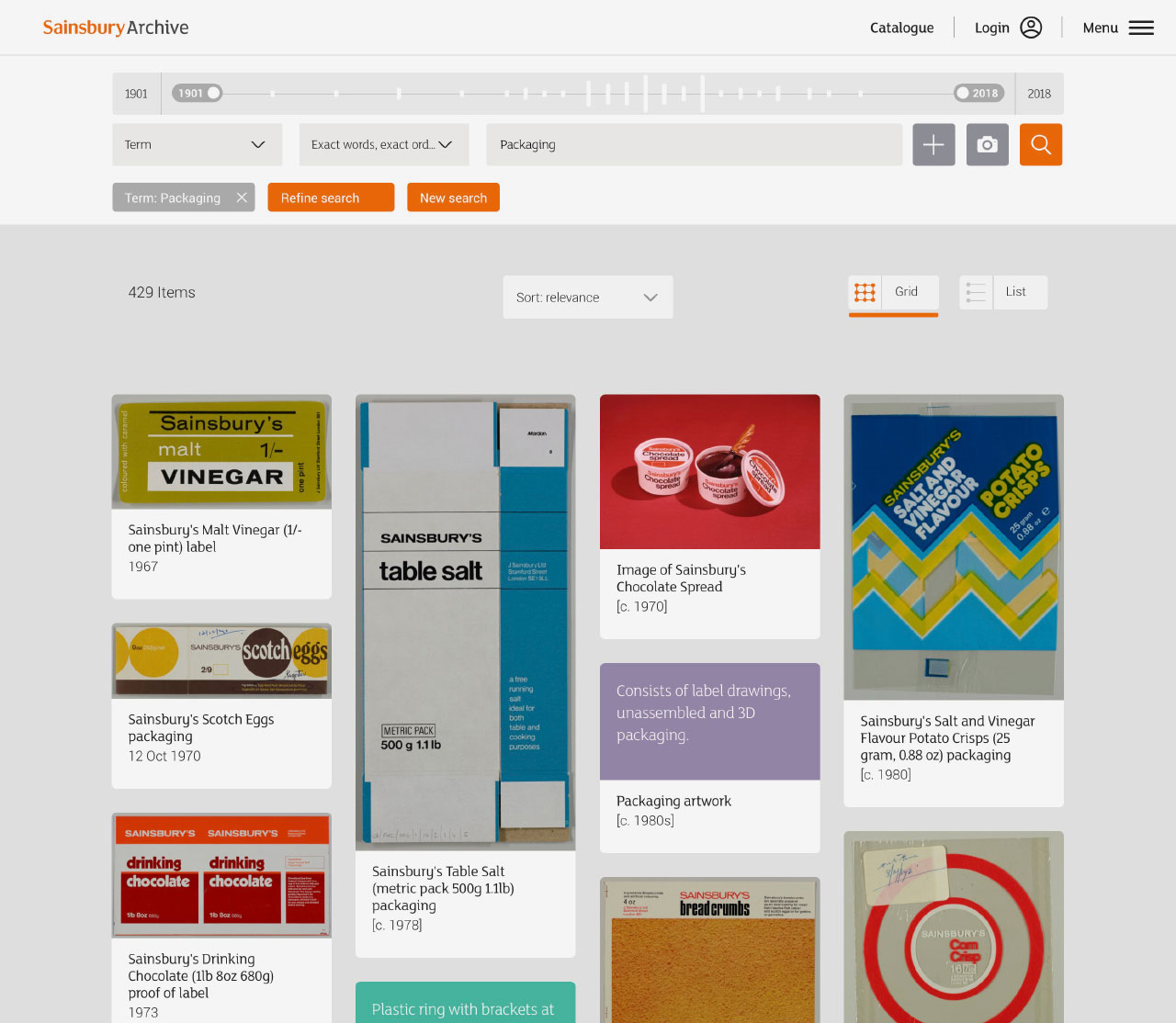 'The Sainsbury Archive is the online home for the heart of our heritage, representing the past, present and helping to shape the story of our future. It tells the Sainsbury's story, allowing users to engage and interact with digitised pieces of our history.'
A fantastic online collection of materials from Sainsbury's supermarket.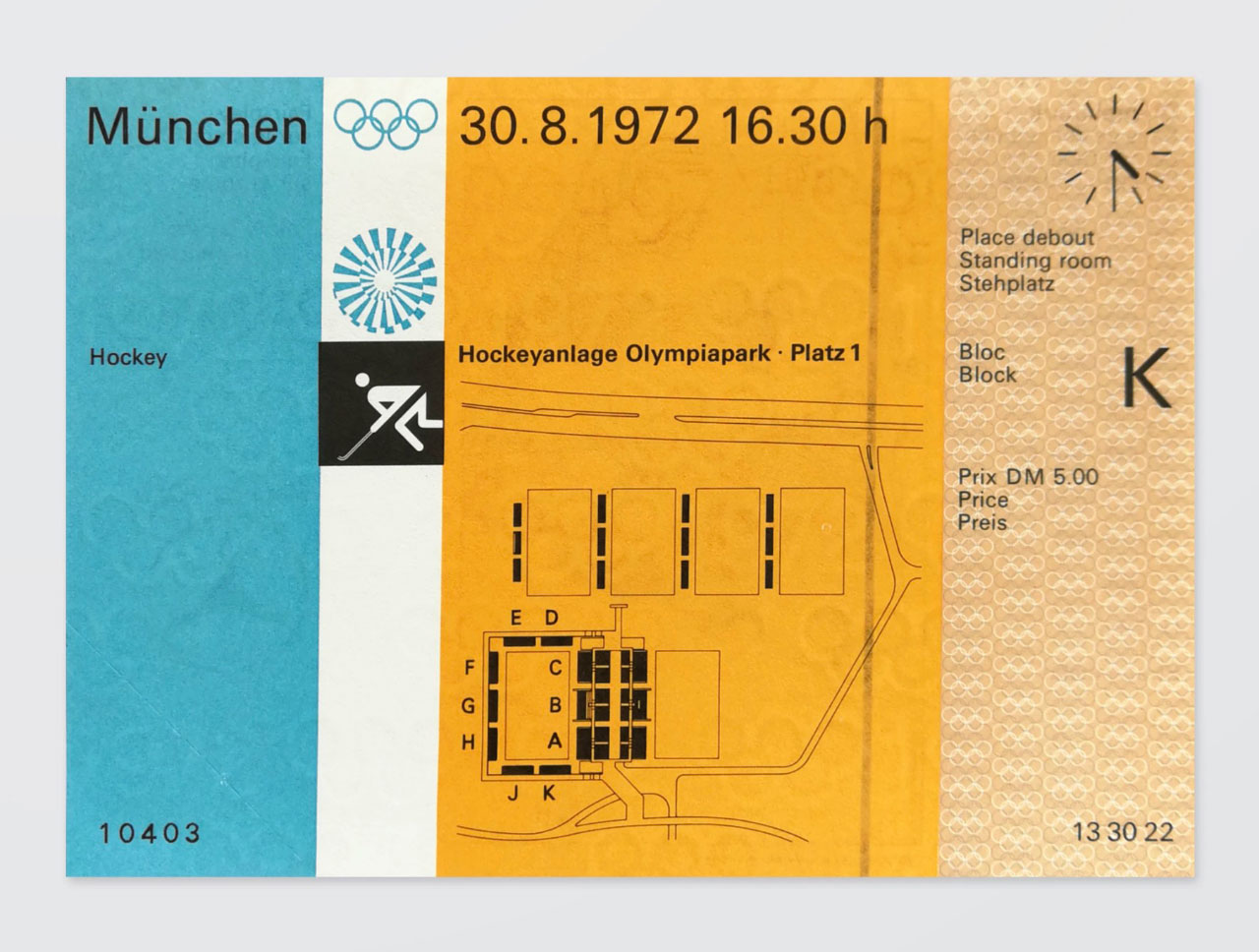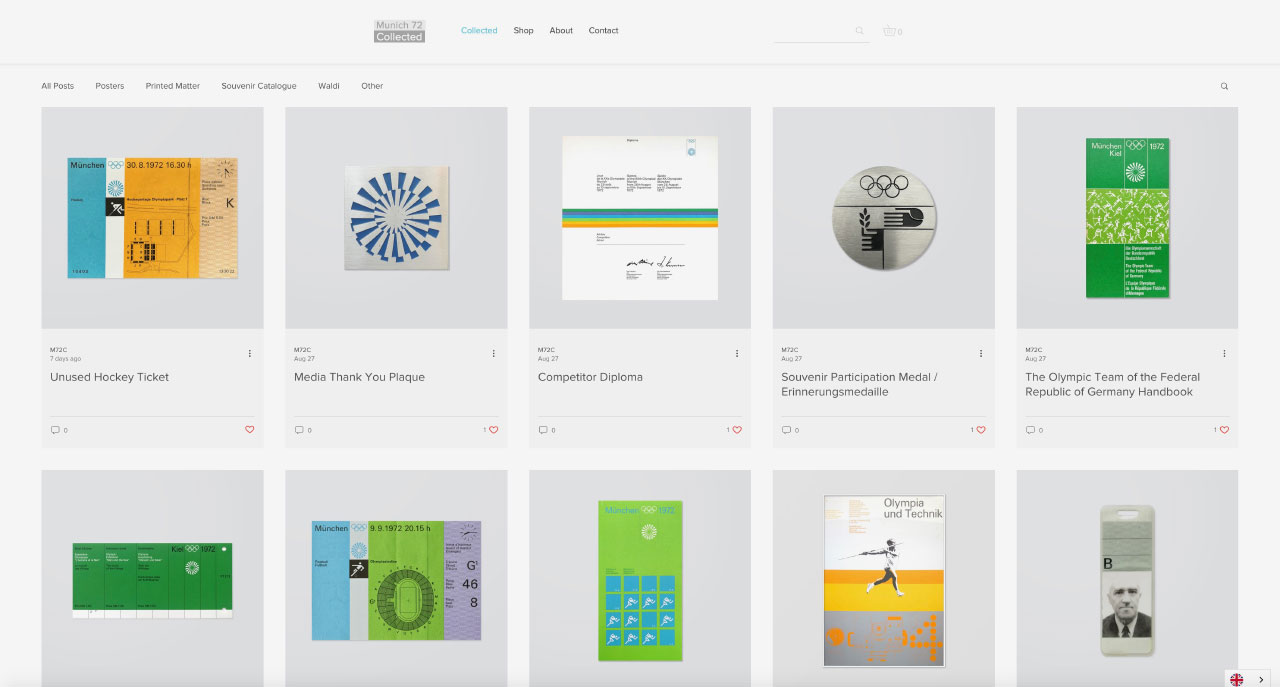 'A personally collected archive showcasing the vast visual identity created by Otl Aicher and his Dept. XI team for the 1972 Munich Olympic Games.'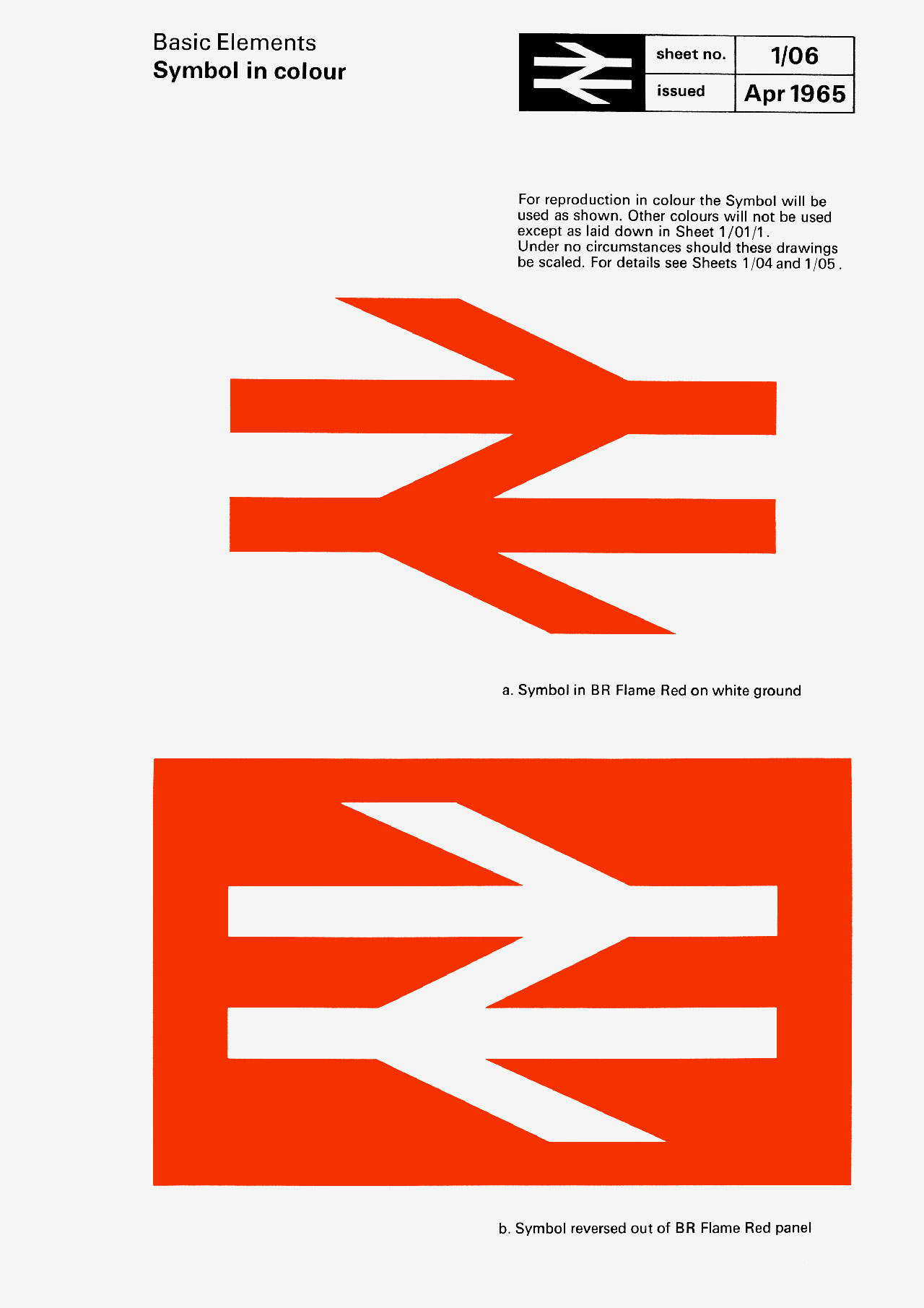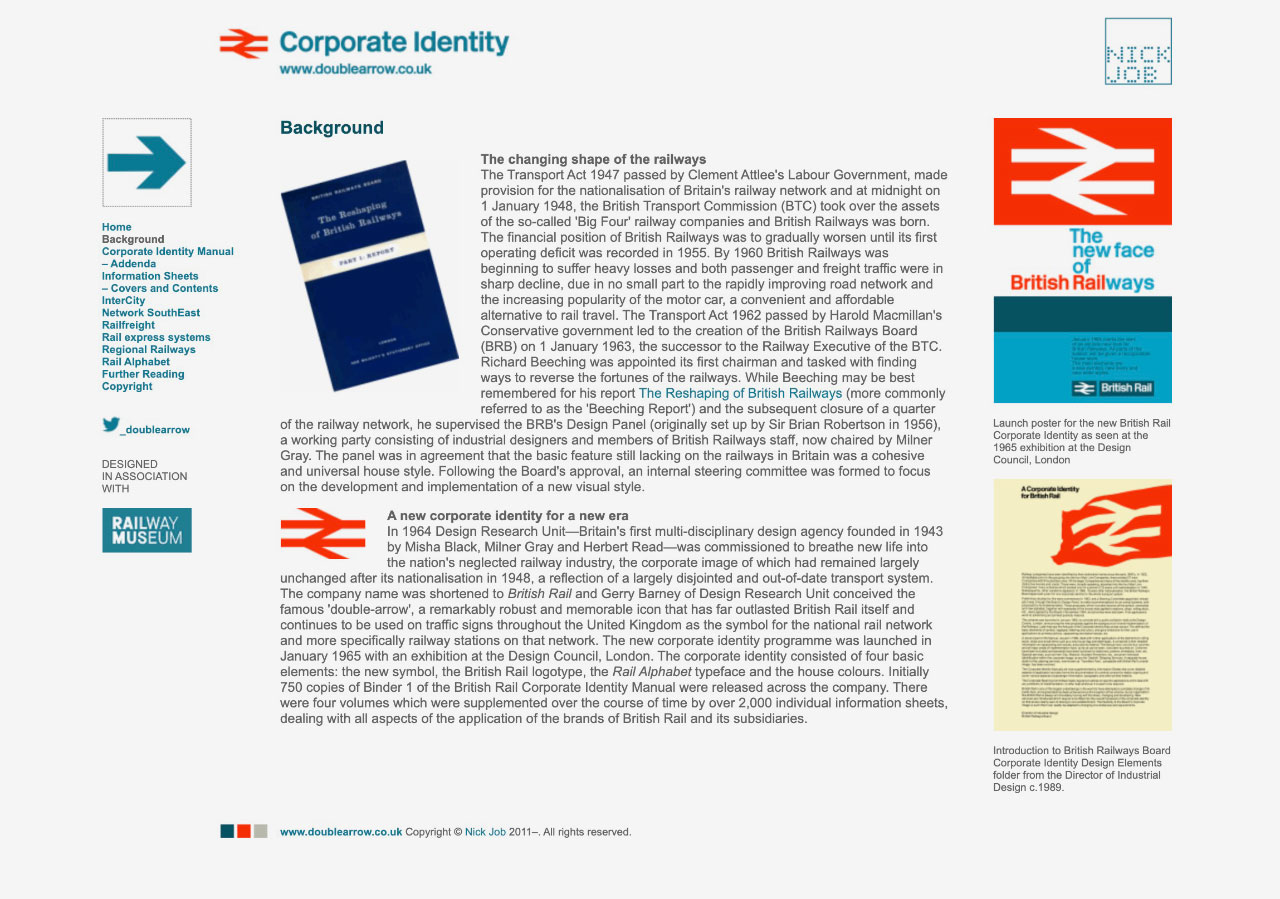 'This is a website about the British Rail Corporate Identity from 1965–1994 which includes a wealth of digitised examples of British Rail design material collected over several years. I hope you find it useful and inspiring, whether you're a practitioner or historian of graphic design, a scale modeller or simply a connoisseur of corporate design at its aesthetically satisfying best.'
See also: British Rail Manual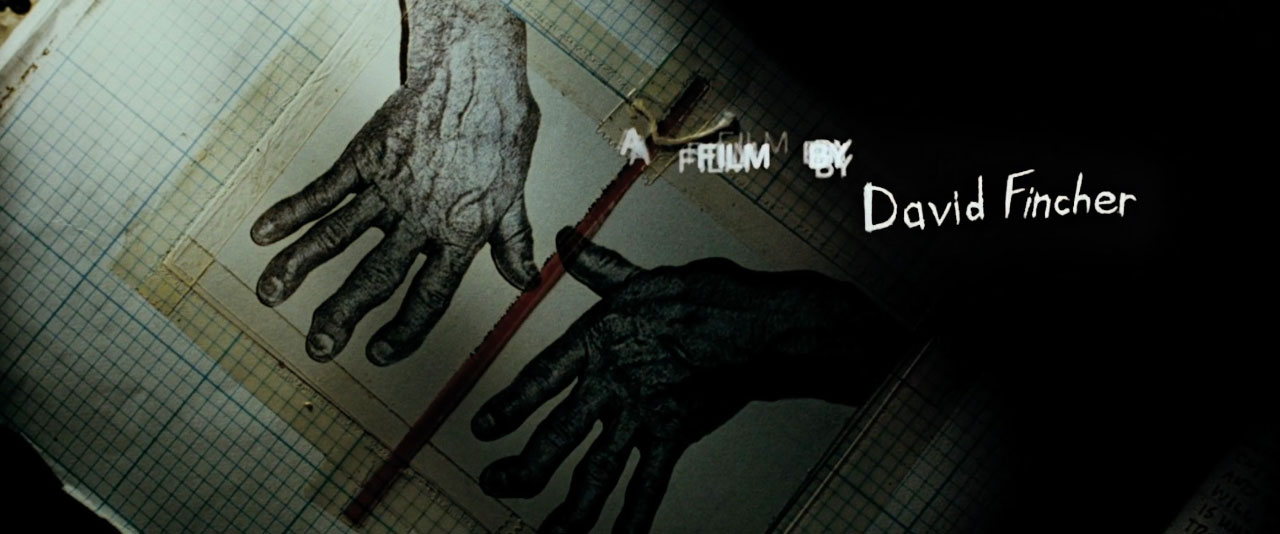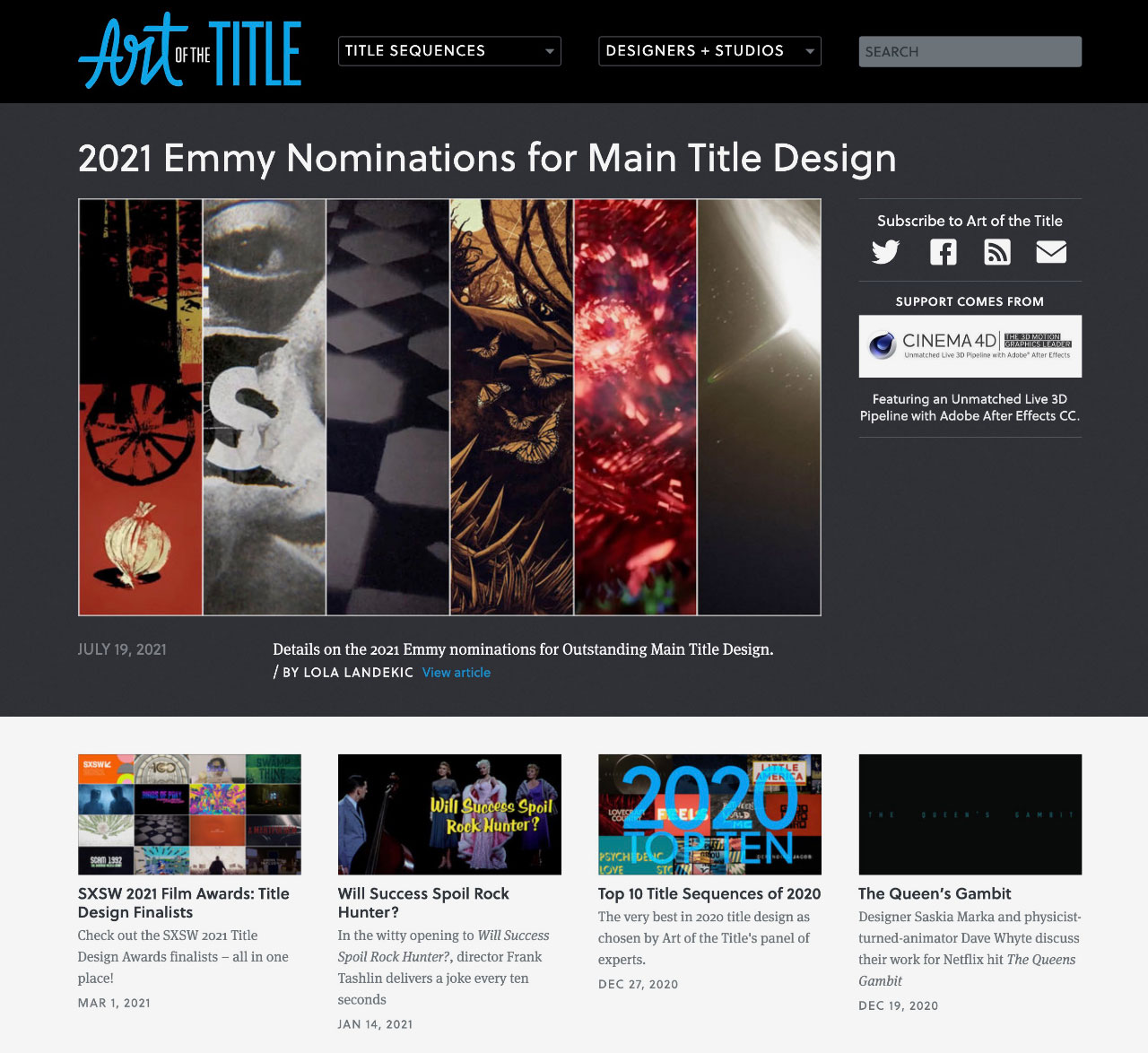 'Art of the Title is an online publication dedicated to title sequence design in film, TV, and beyond. The site is run by Editor-in-Chief Lola Landekic and is based in Toronto, Canada. Launched in 2007, the site attracts an enthusiastic group of devoted readers from all around the world, currently reaching 400,000 readers per month and with 100,000 followers across its social media channels.'
---
BOOK COVER DESIGN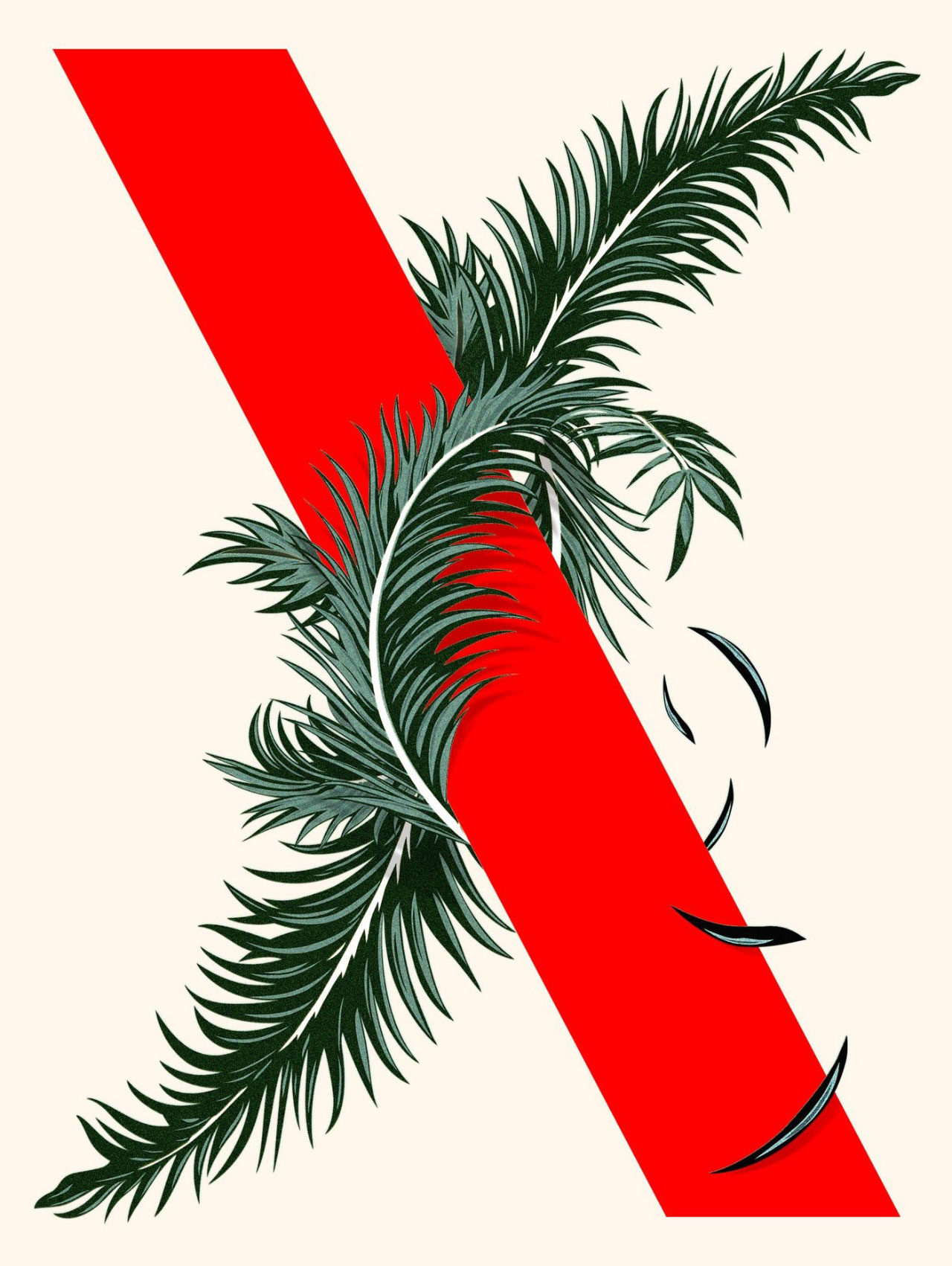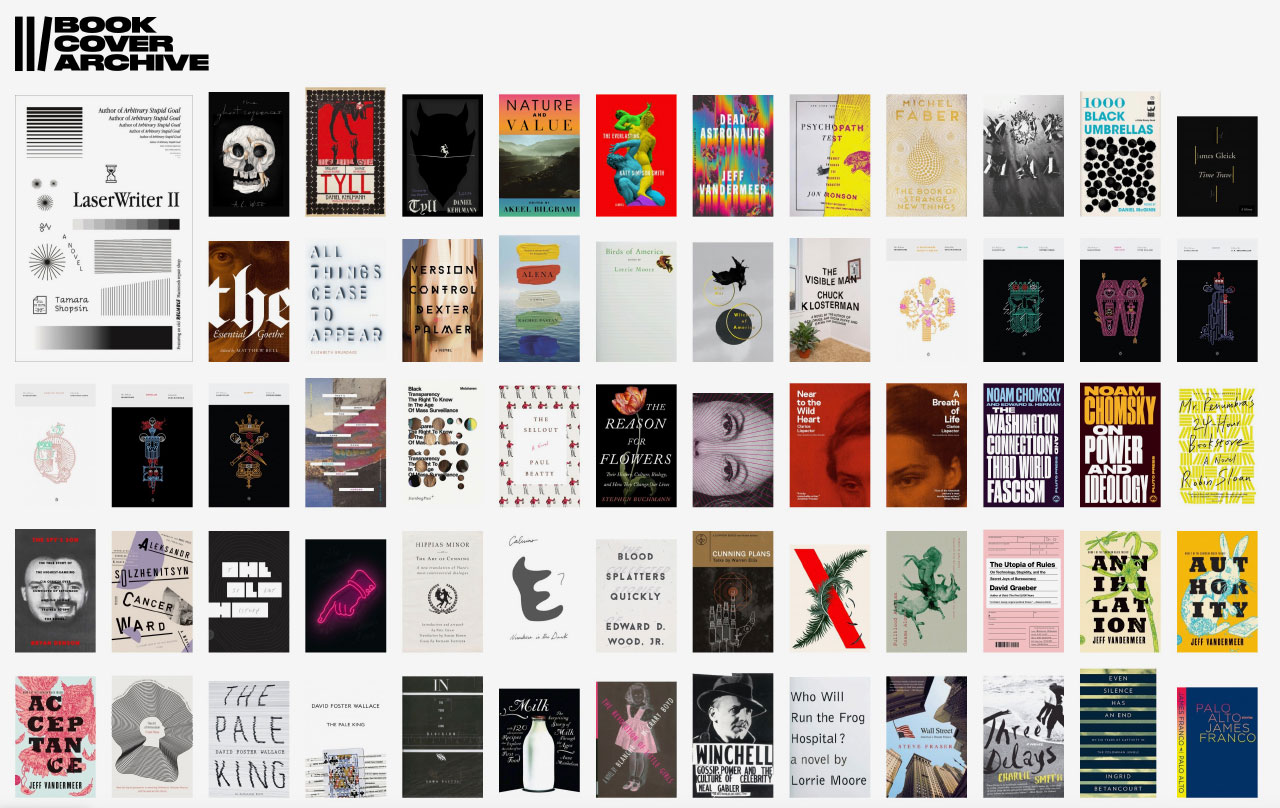 'For the appreciation and categorization of excellence in book cover design. The Book Cover Archive is edited and maintained by Ben Pieratt and Eric Jacobsen.'
The Academy of British Cover Design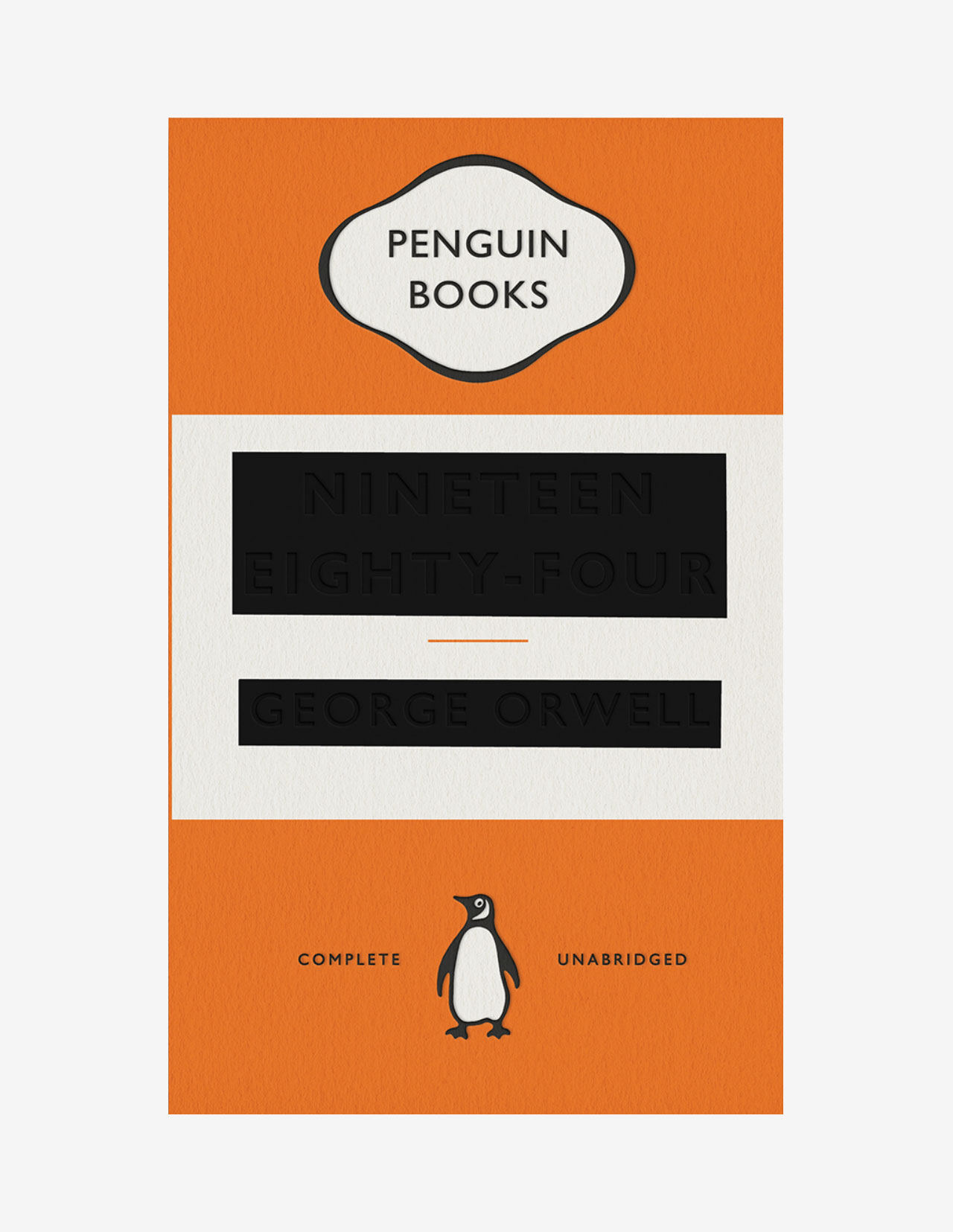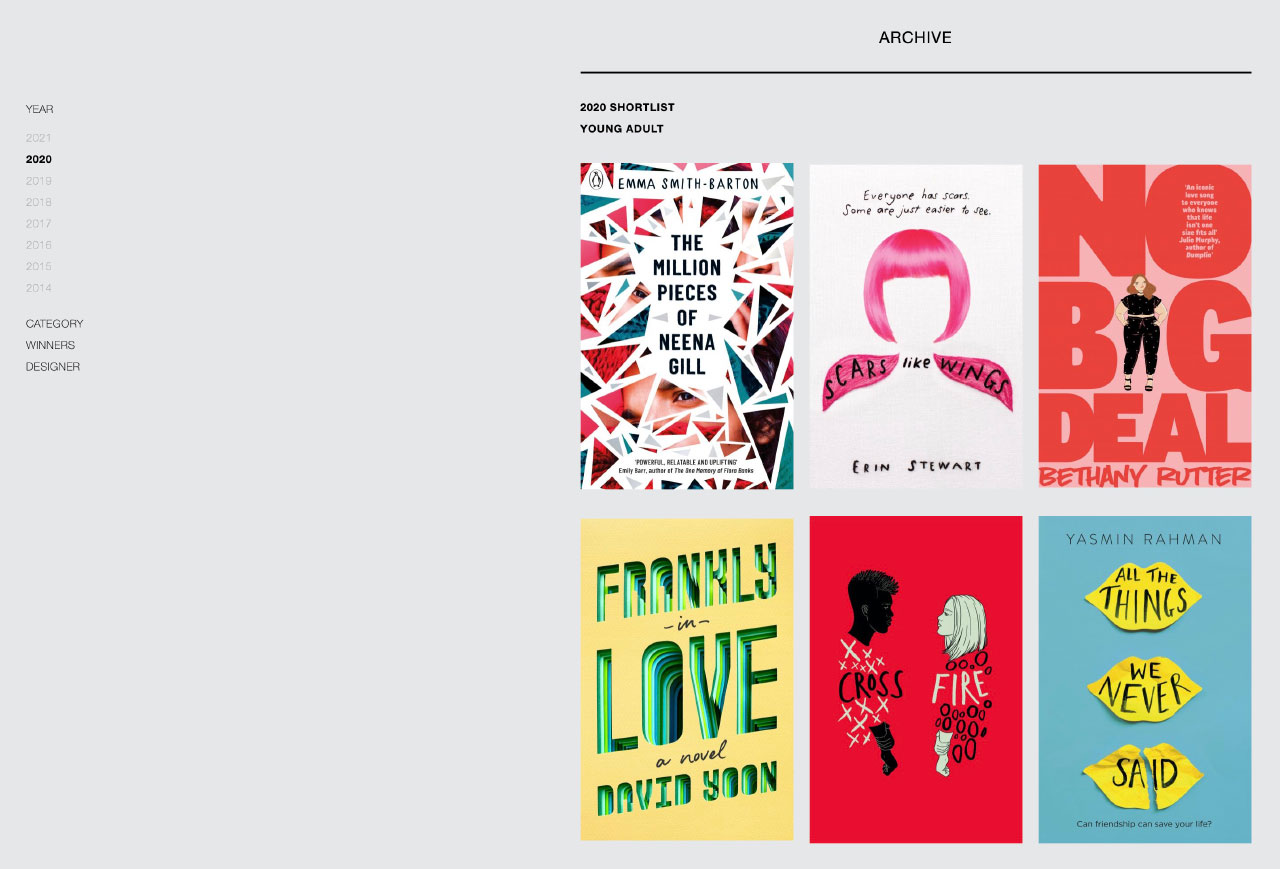 The Academy of British Cover Design is a fantastic awards scheme set up by book cover designers Jonathan Gray and Jamie Keenan to celebrate the very best in book cover design. Running since 2014, the site's archive is becoming a brilliant repository of design work. Pay attention to the shortlists, which are picked by people within the industry from longlists of submitted work – the winners are chosen by open vote each year on a fairly boozy night in a Hoxton bar.
See also: Australian Book Designers Association | The Casual Optimist
---
ILLUSTRATION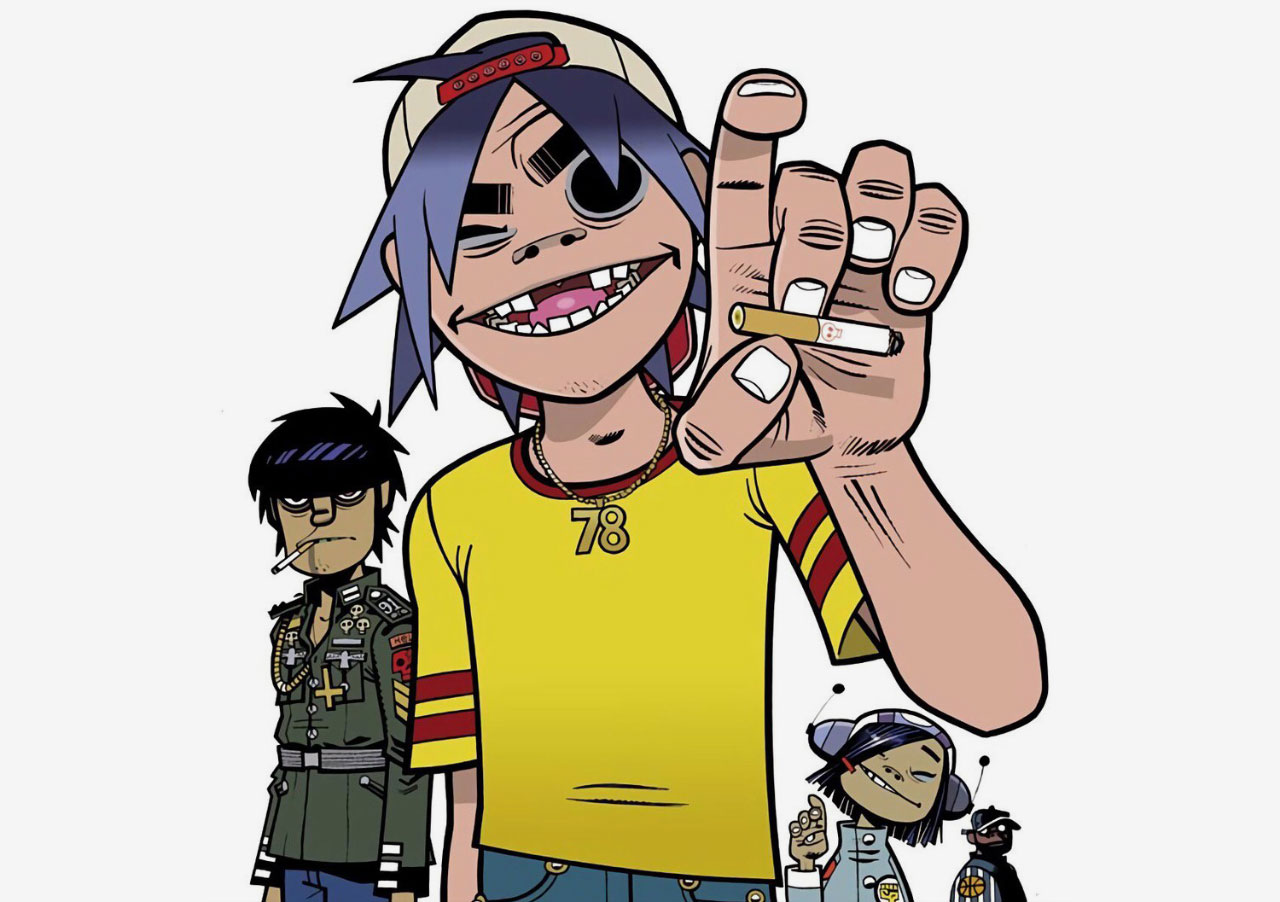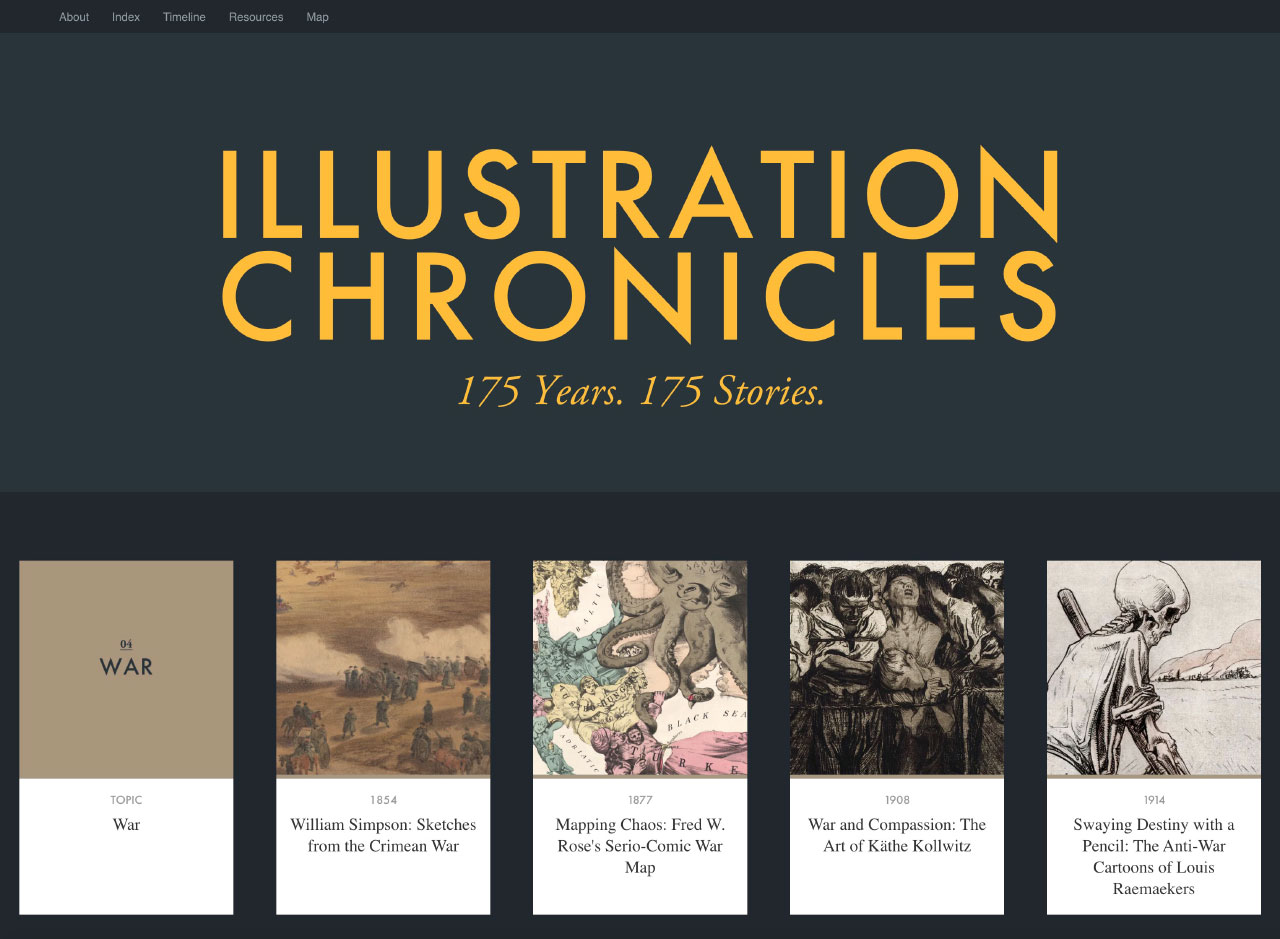 'Illustration Chronicles explores a history of illustration through the images, illustrators and events of the past 175 years. Every few months the site picks a topic to explore. These topics inspire the types of work that get selected and once a piece has been chosen, the year it was made gets marked off the project timeline. Illustration is a fascinating subject and yet its history is rarely told. This project aims to champion the medium and bring some exciting inspiration, insight and knowledge to readers everywhere.'
Illustration Chronicles is just brilliant, a real labour of love.
Graphis Portfolios – Art / Illustration Masters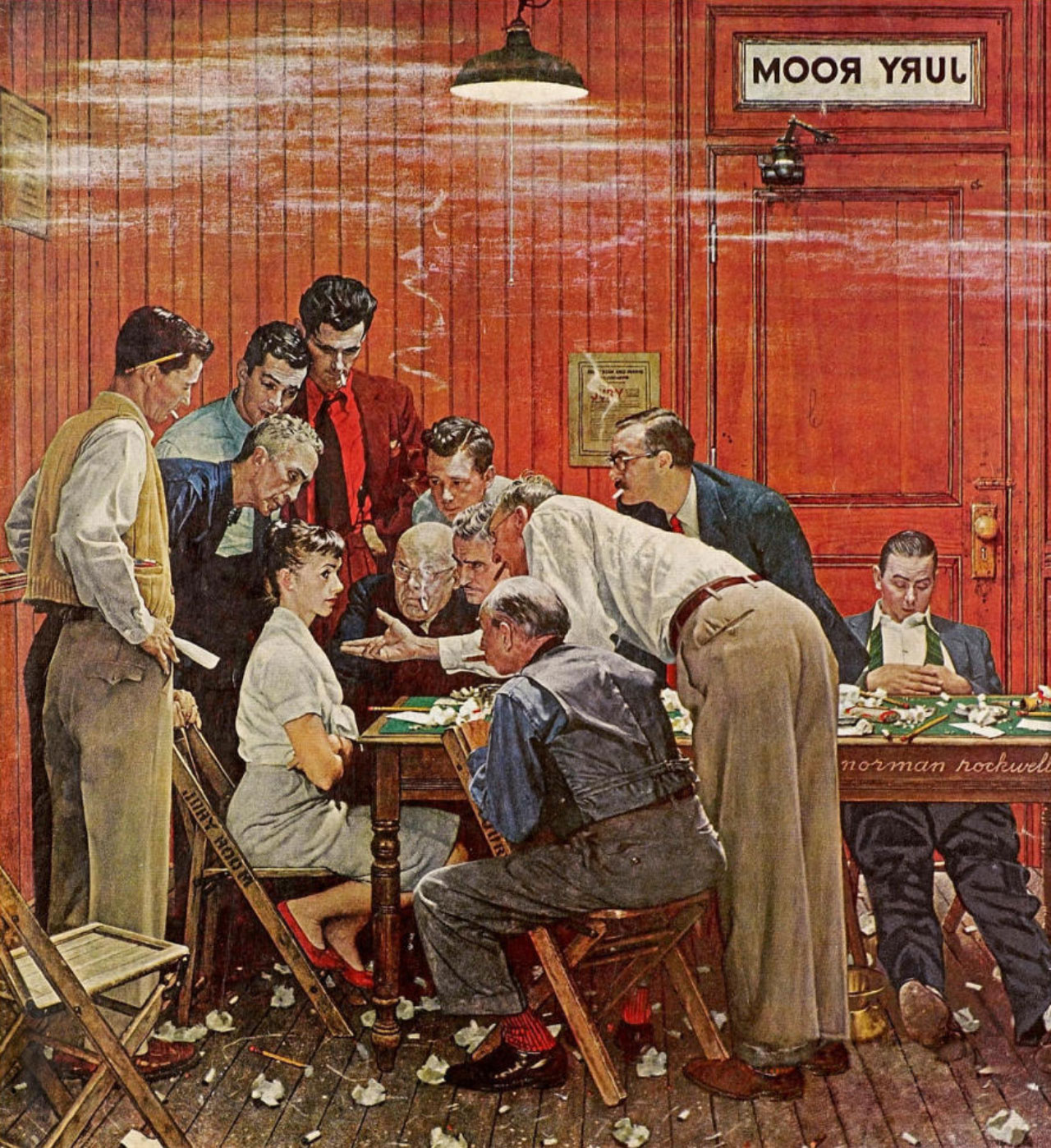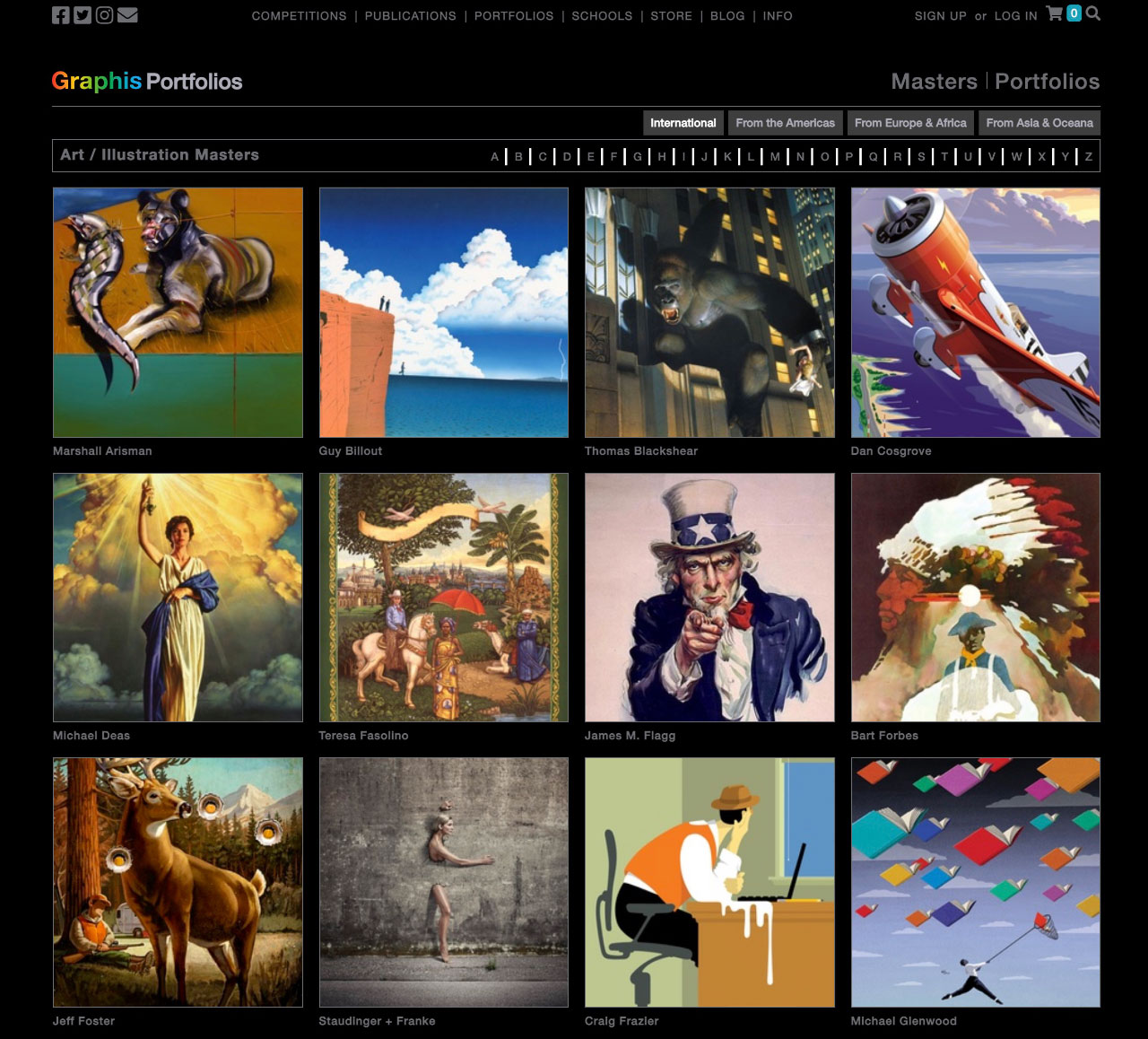 'The Masters shown below have been Platinum & Gold winners who set the standard of excellence in their professions.'
The Graphis Annuals document the best of Advertising, Design, Illustration and Photography. This section of their website pulls together winners of their Platinum and Gold Design awards.
---
TYPOGRAPHY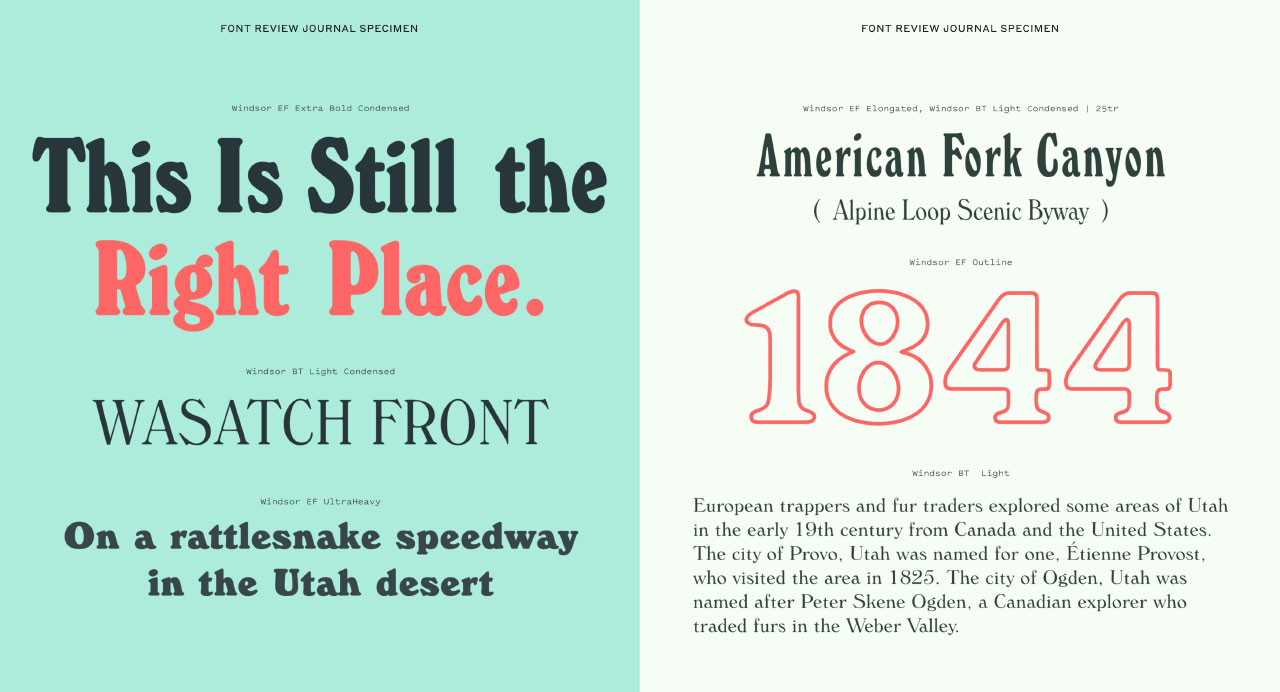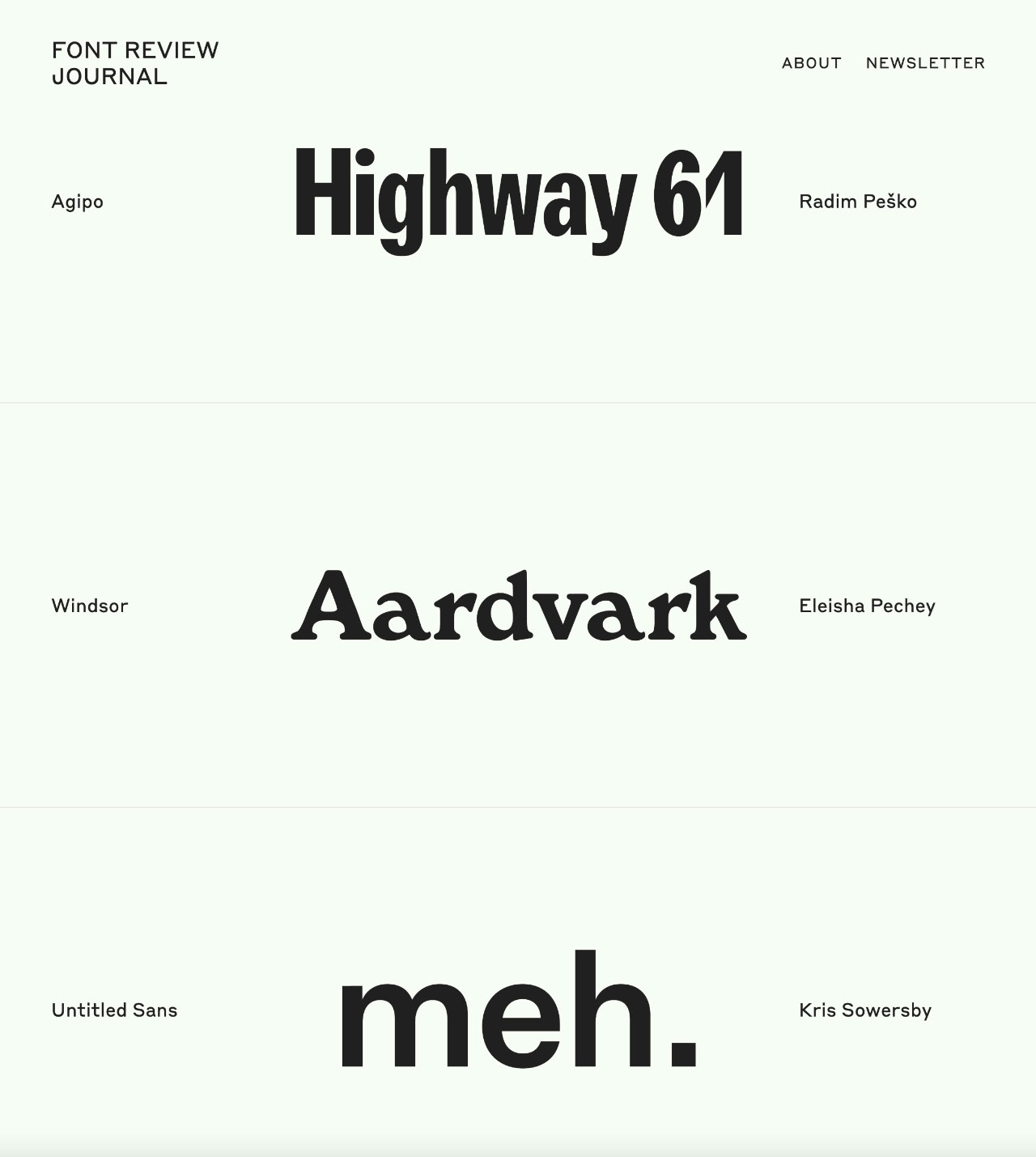 'The Font Review Journal is home to reviews and analysis of typeface designs both new and old. This site is aimed at designers who want to discover new typefaces to add to their arsenal, or those who want to learn to appreciate old favorites on a deeper level.'
I really love the Font Review Journal – incisive writing, well researched, with fantastic visual references.
Letterform Archive online archive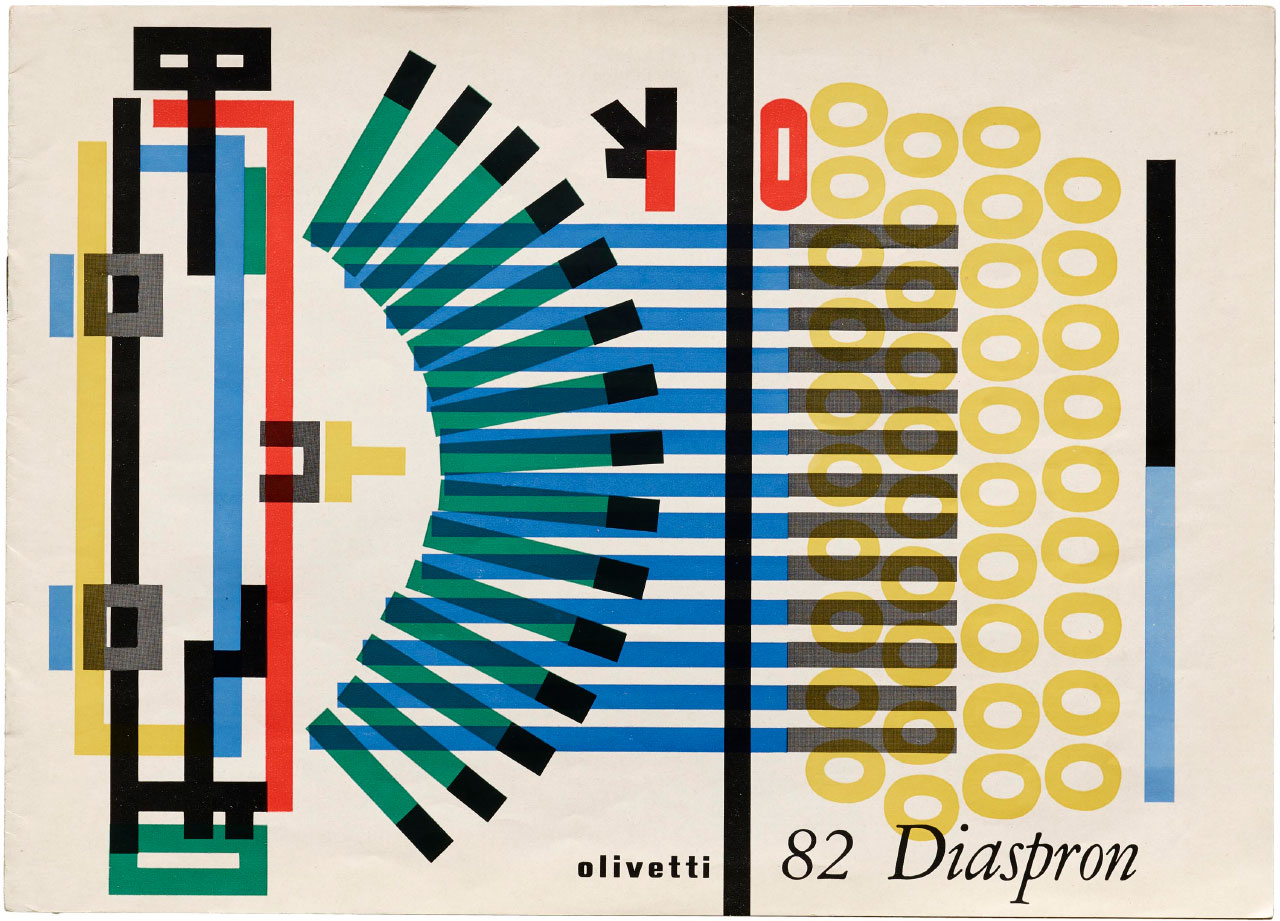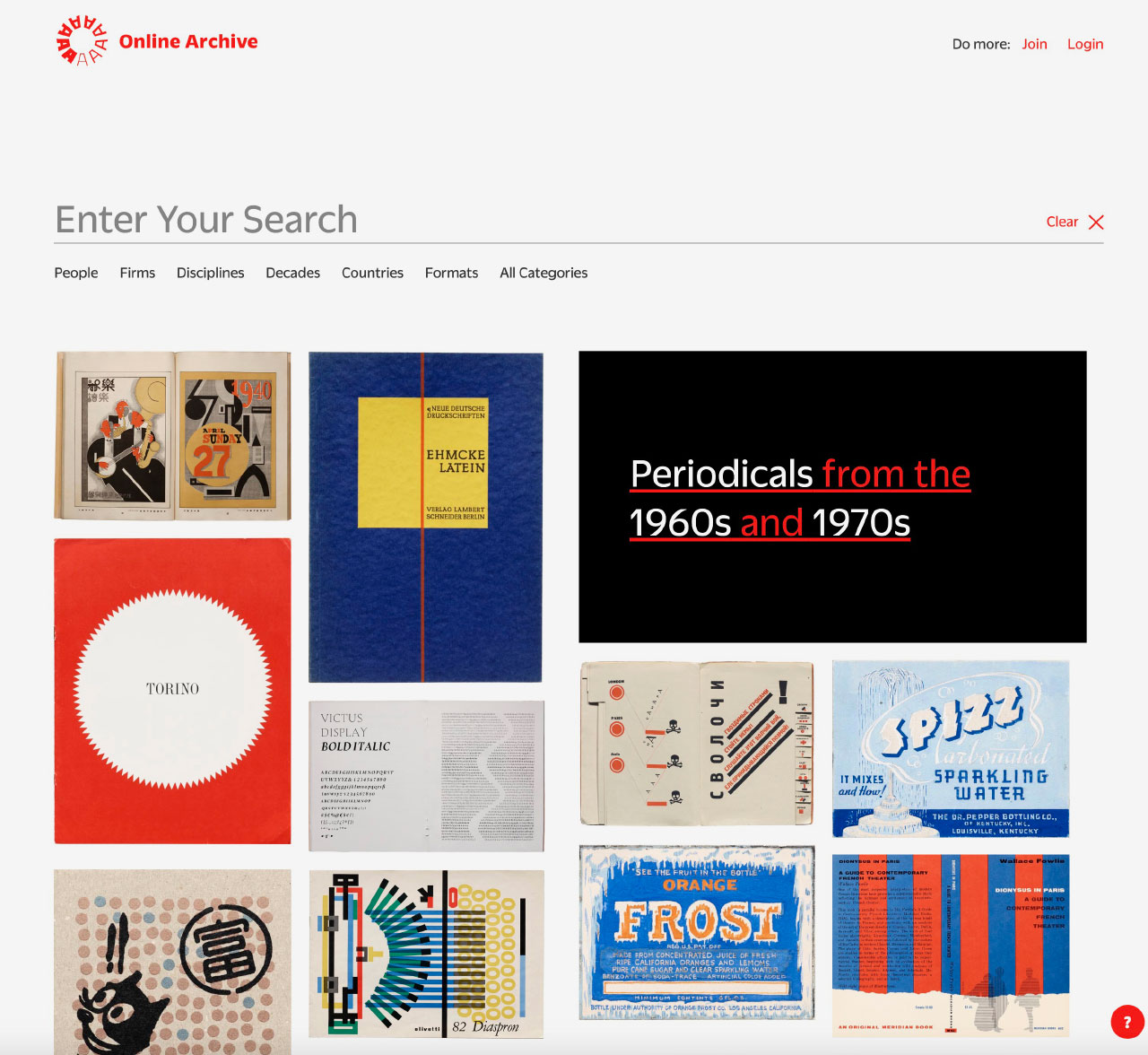 'Letterform Archive is a nonprofit center for inspiration, education, publishing, and community.'
The Letterform Archive is based in San Francisco, with an incredible collection of materials. A couple of thousand pieces from their collection is available to view via their brilliant, and easily searchable, online archive.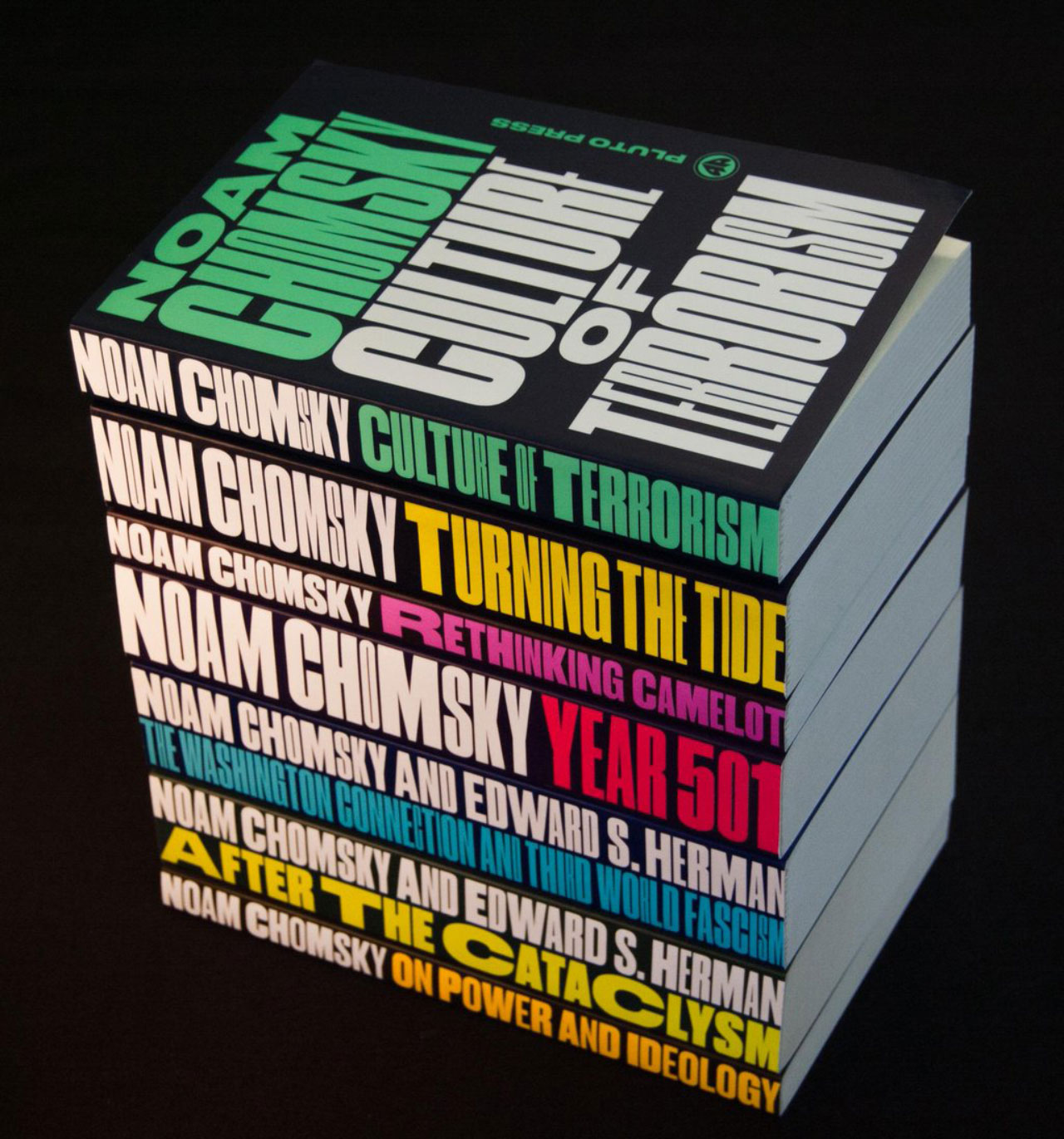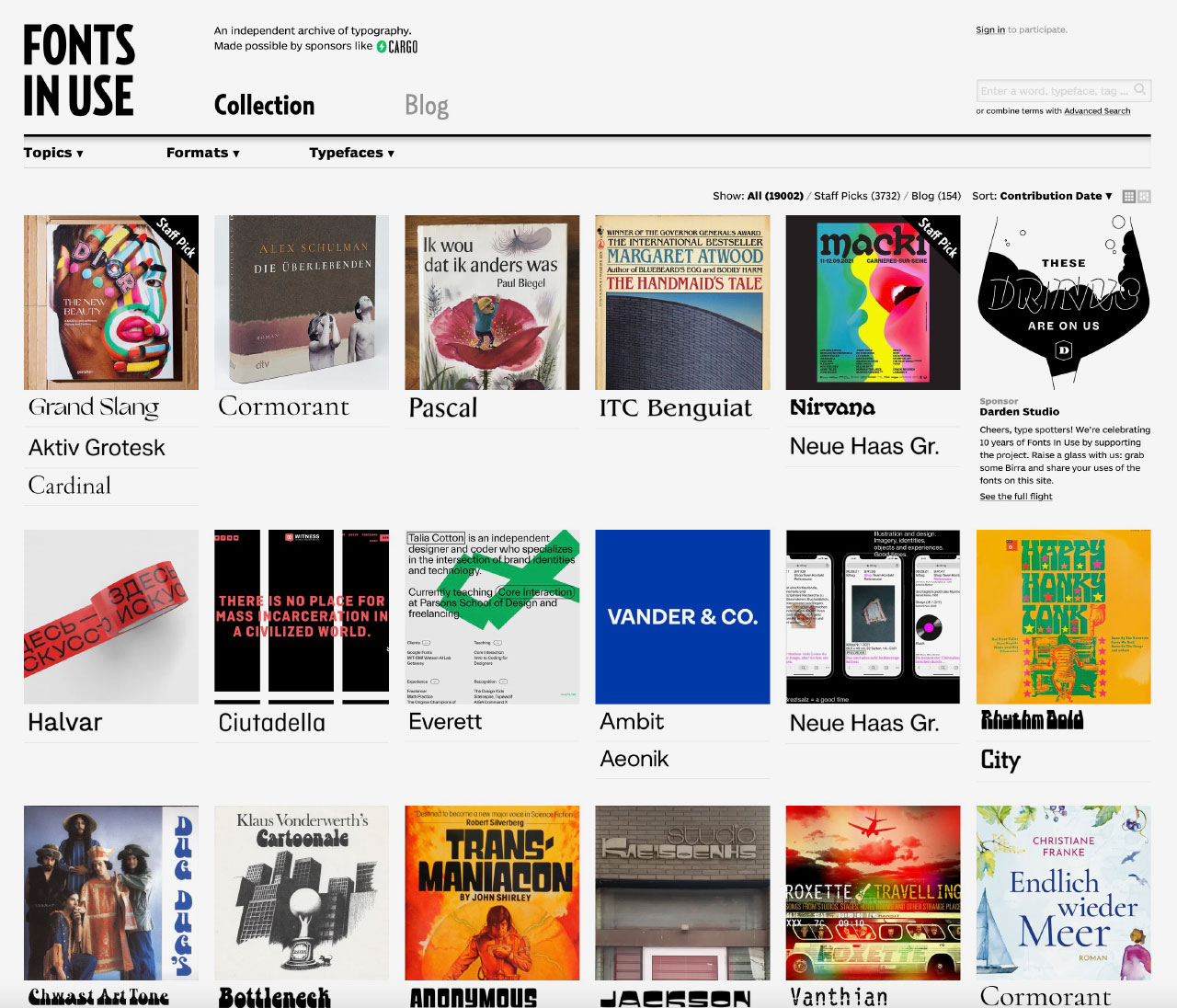 'Fonts In Use is a public archive of typography indexed by typeface, format, industry, and period. Supported by examples contributed by the public, we document and examine graphic design with the goal of improving typographic literacy and appreciation. Designers use our site for project research, type selection and pairing, and discovering new ways to choose and use fonts.'
---
PUBLISHERS OF DESIGN HISTORIES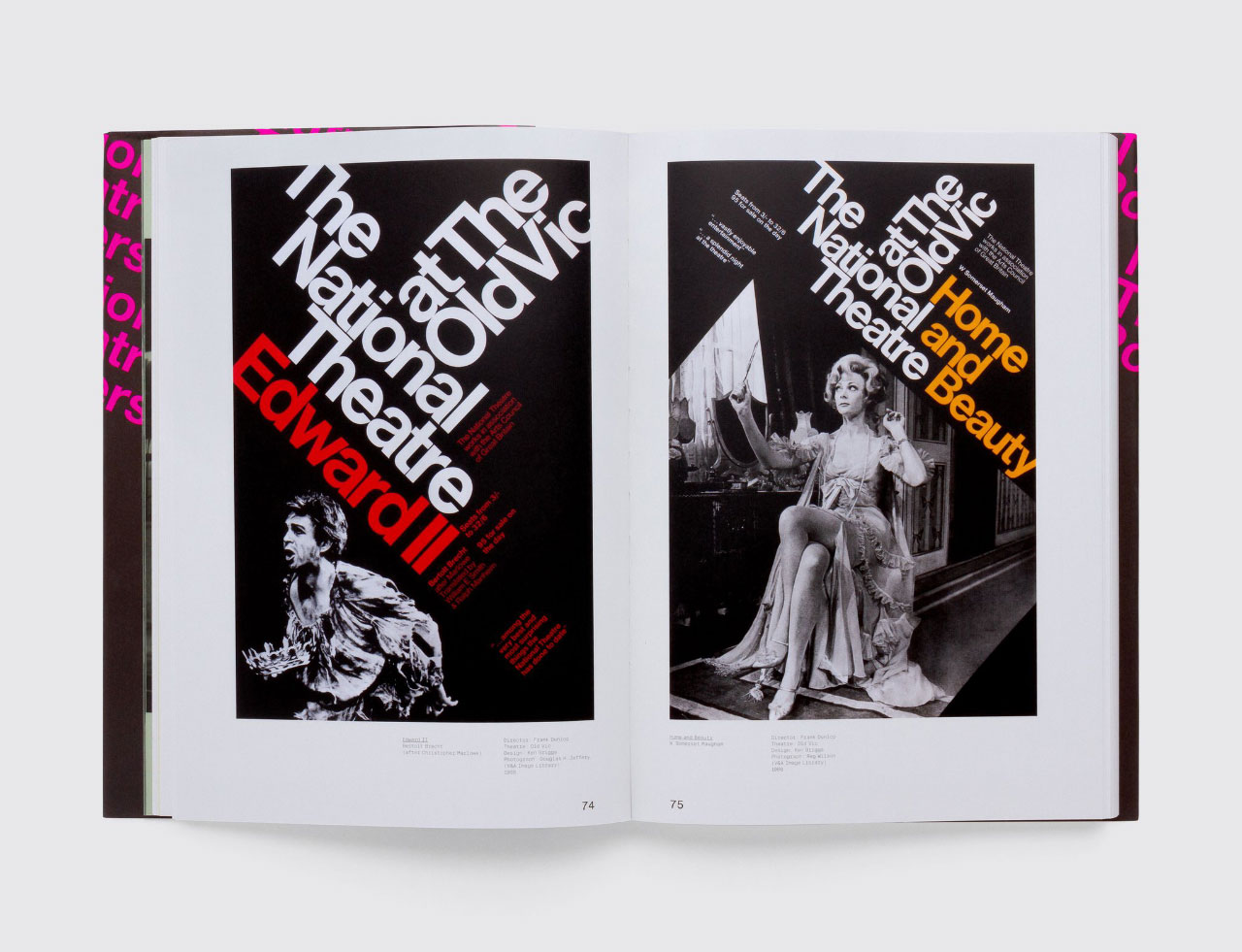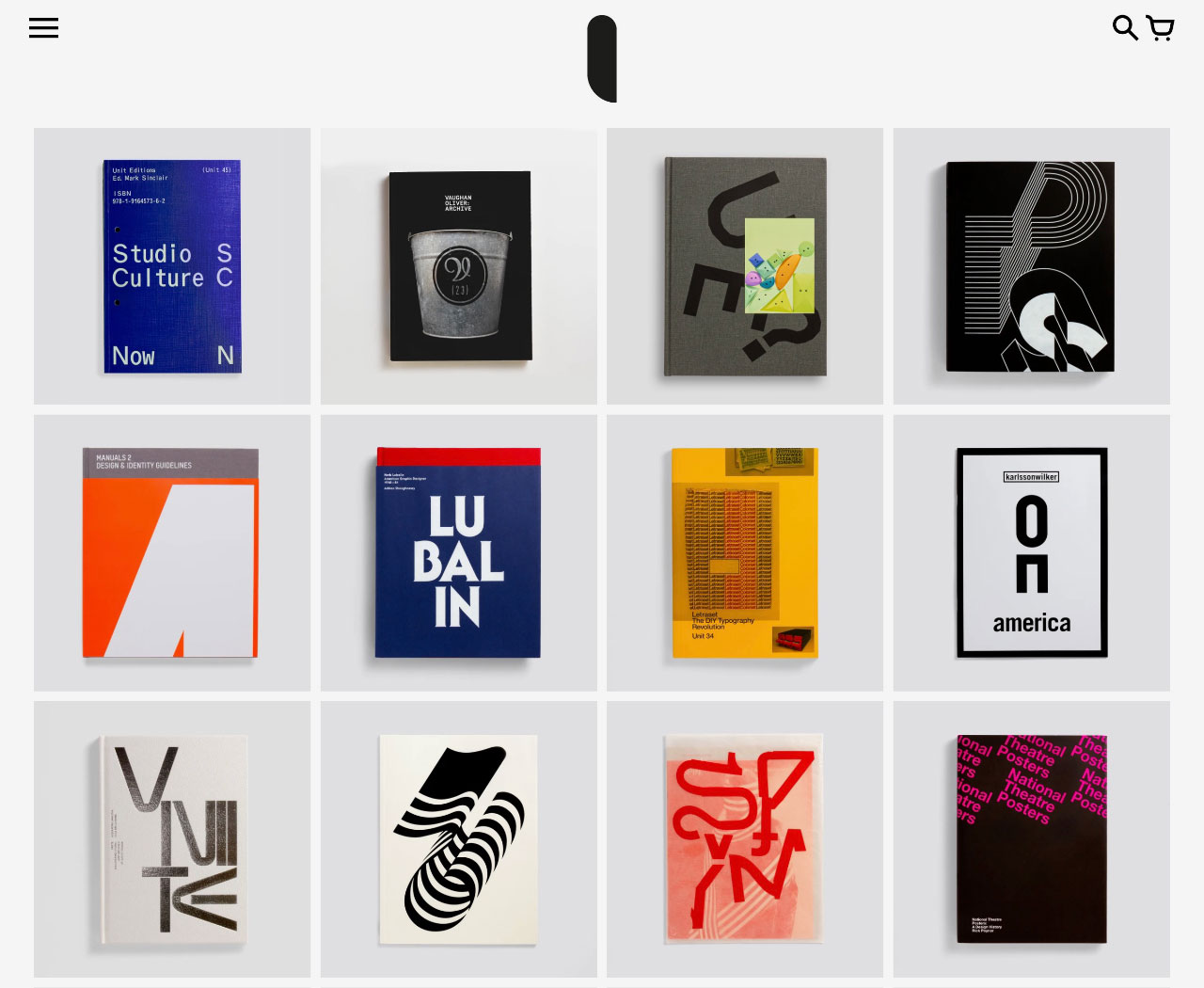 'Unit Editions is an independent publishing venture, producing books for an international audience of designers, design students and followers of visual culture. The company was formed in 2009 by Tony Brook, Patricia Finegan (both Spin) and Adrian Shaughnessy. High quality design and production standards are partnered with insightful texts and informative commentaries to produce books on a wide variety of subjects – subjects that are either neglected or ignored by mainstream publishers.'
Unit Edition's books are truly beautiful, and their site also features a great selection of articles related to each of the books. You can also download a free .pdf copy of their Ken Garland monograph.
(For more National Theatre posters, check out this online exhibition on Google's Art & Culture site.)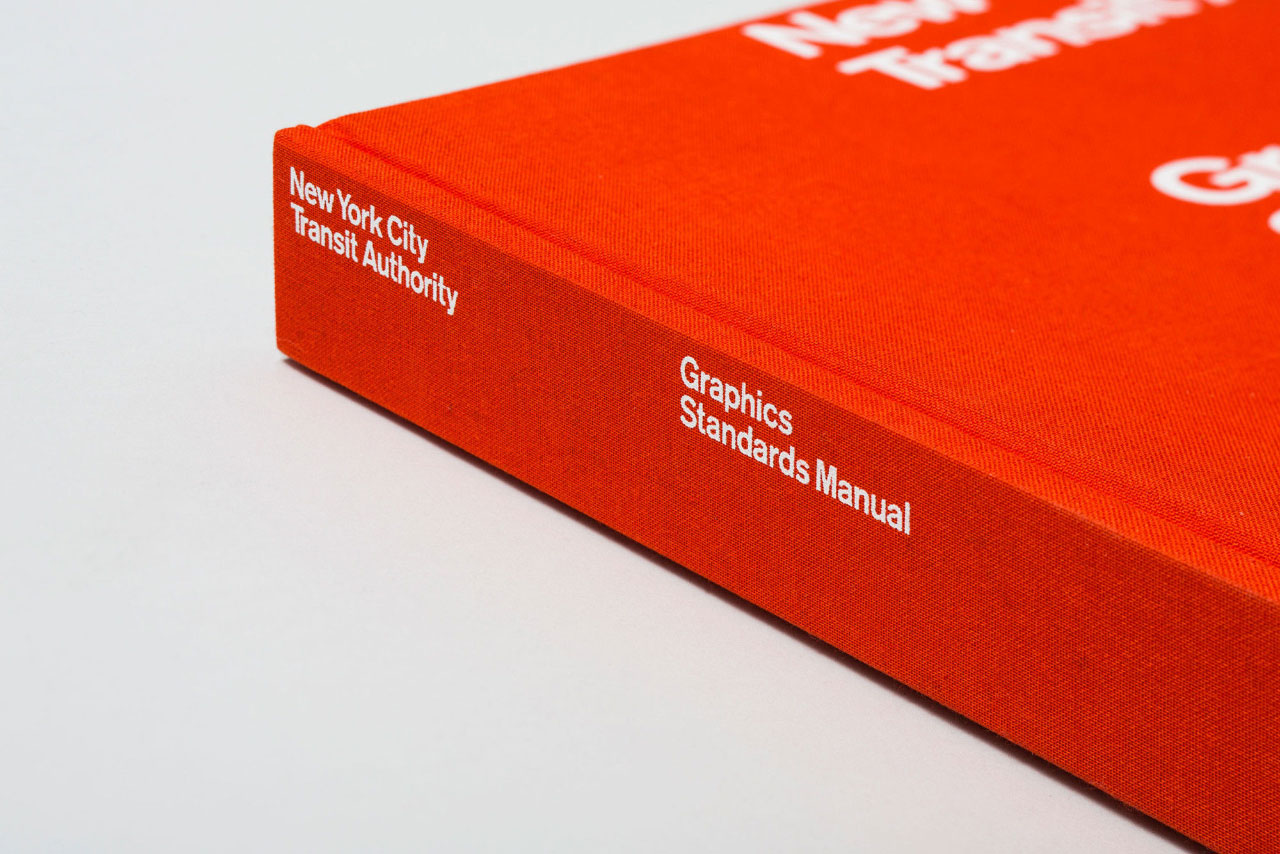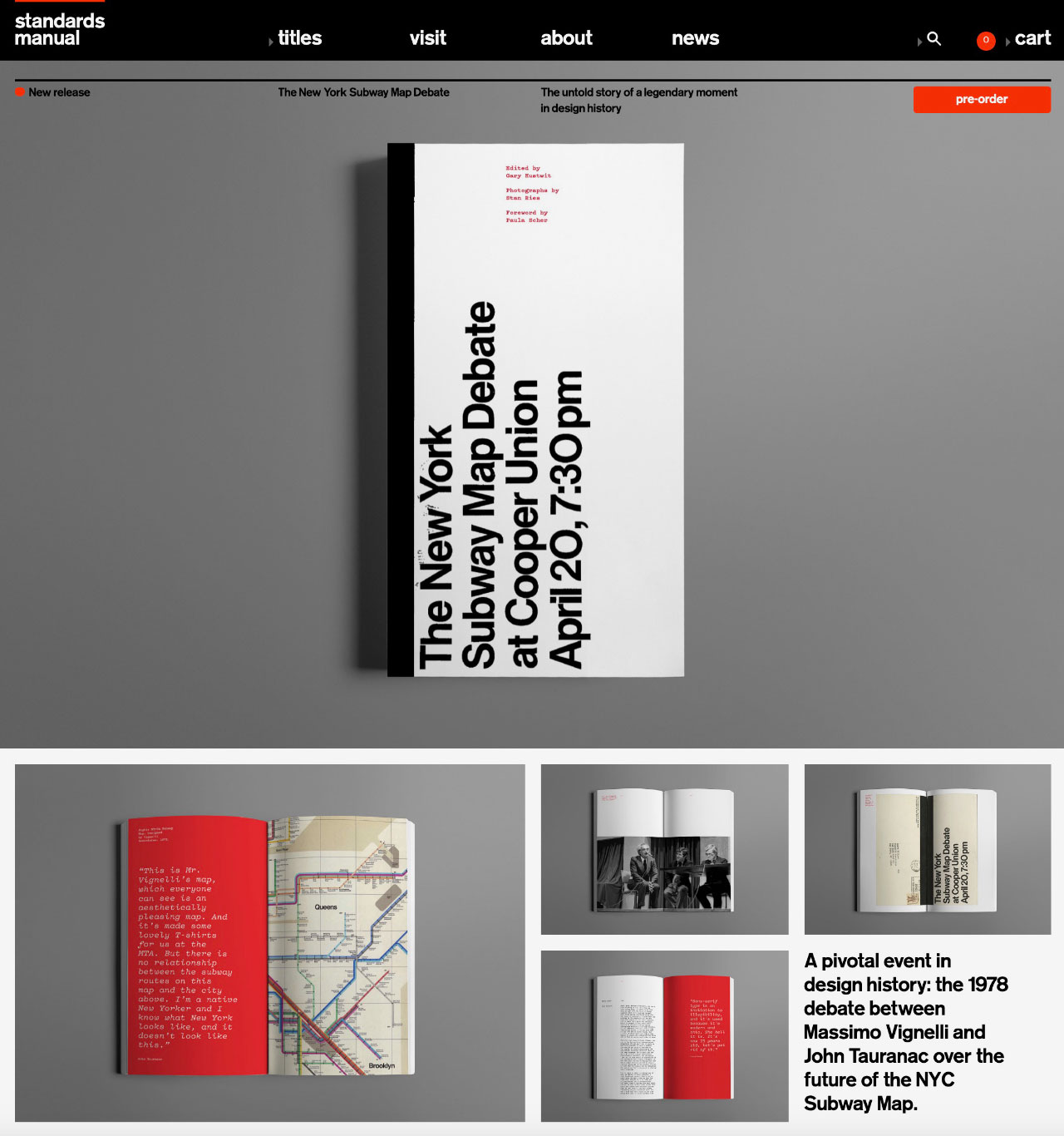 'Standards Manual is an independent publishing imprint founded by designers Jesse Reed and Hamish Smyth in New York City in 2014. Our mission is to archive and preserve artifacts of design history and make them available to future generations. From reprinted graphics standards manuals to new compendiums of archival work, our titles always aim to make great design available to all. As designers ourselves, we value high quality books. As an independent publisher, we produce our books using only the finest papers, printing, and finishing methods. We don't cut corners when it comes to quality.'
See also: Designers and Books: list of Design Publishers
---
INSTITUTIONS WITH GREAT GRAPHIC DESIGN COLLECTIONS
Rochester Institute of Technology – Graphic Design Archive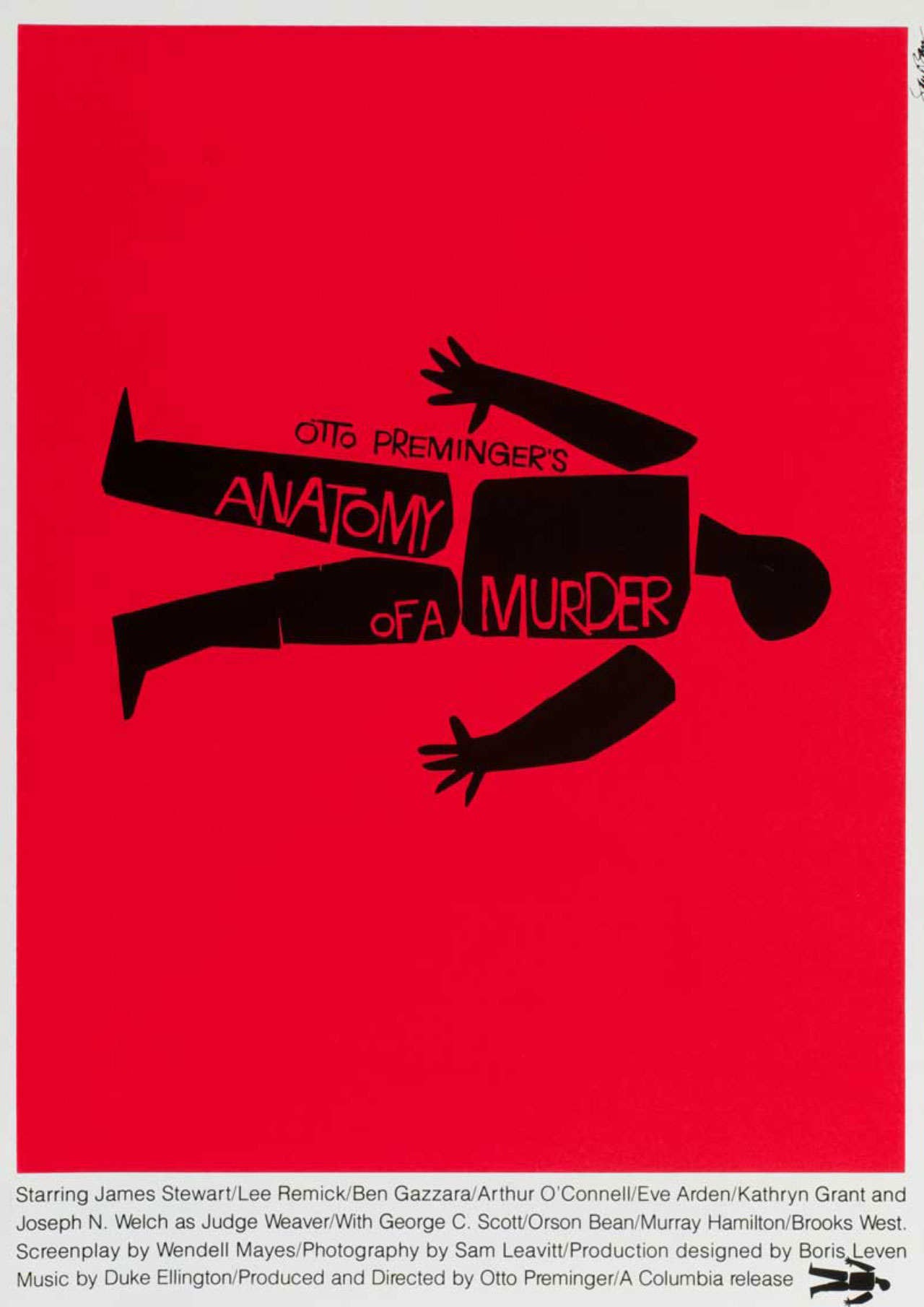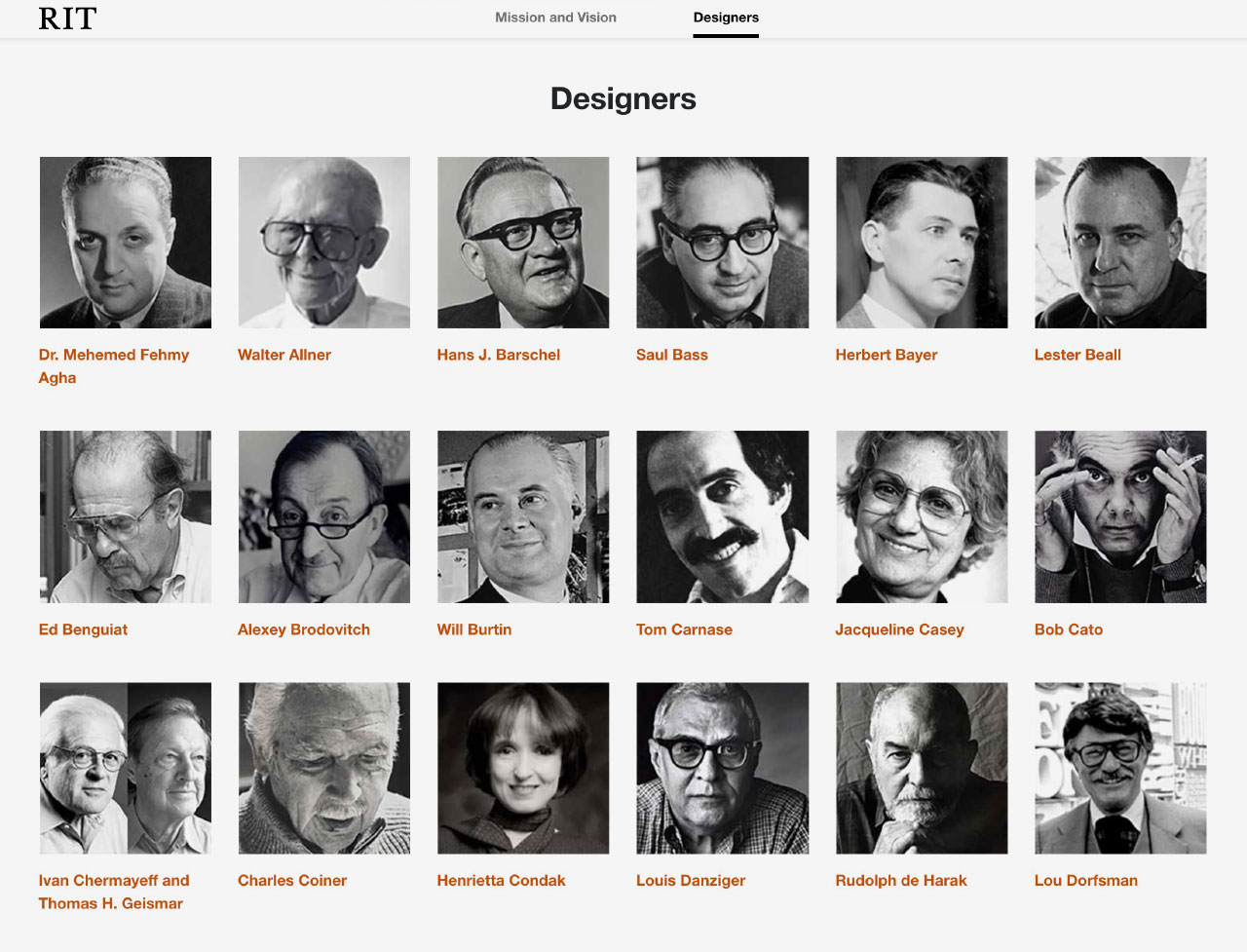 'The Graphic Design Archive (GDA) at Rochester Institute of Technology documents and preserves the work of significant American graphic designers active from the 1920s to the 1960s, as well as selected contemporary designers working in the modernist traditions.'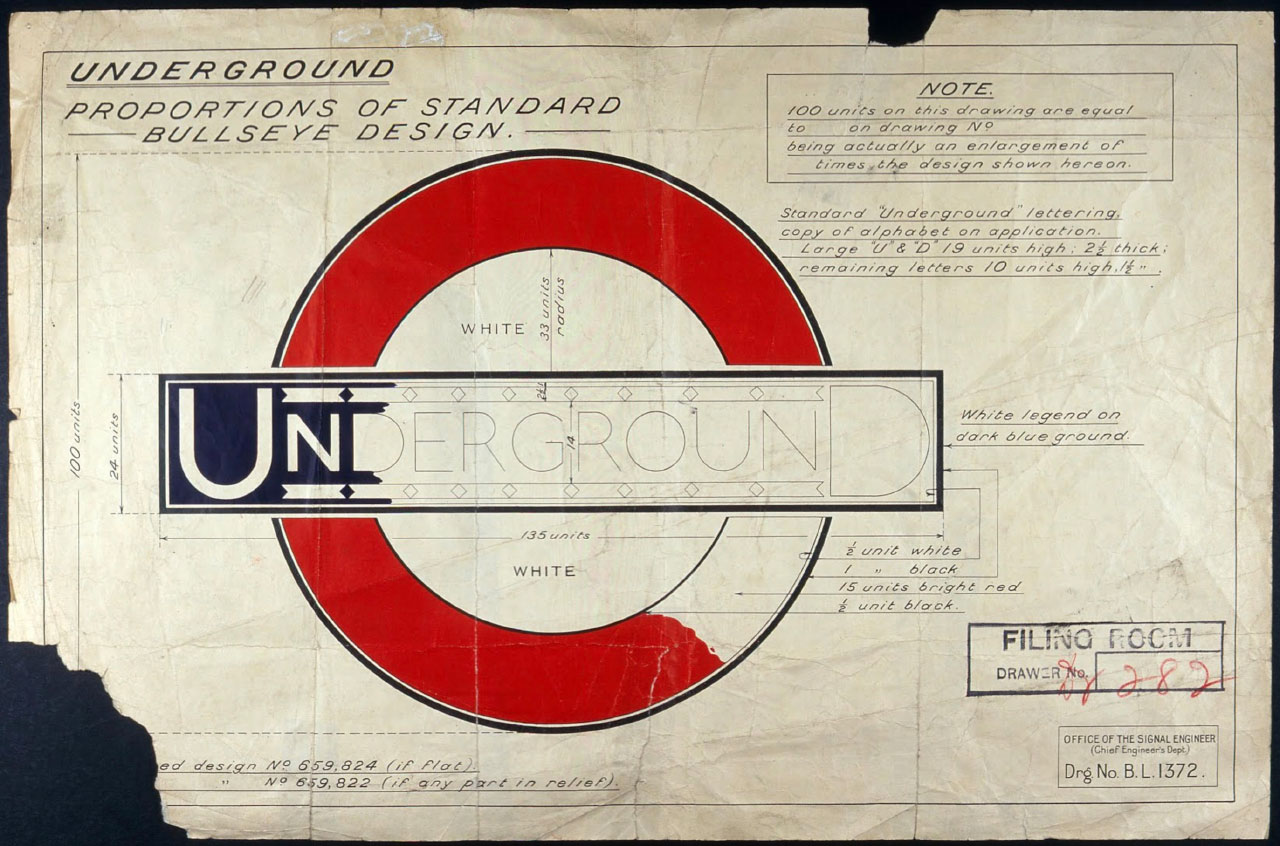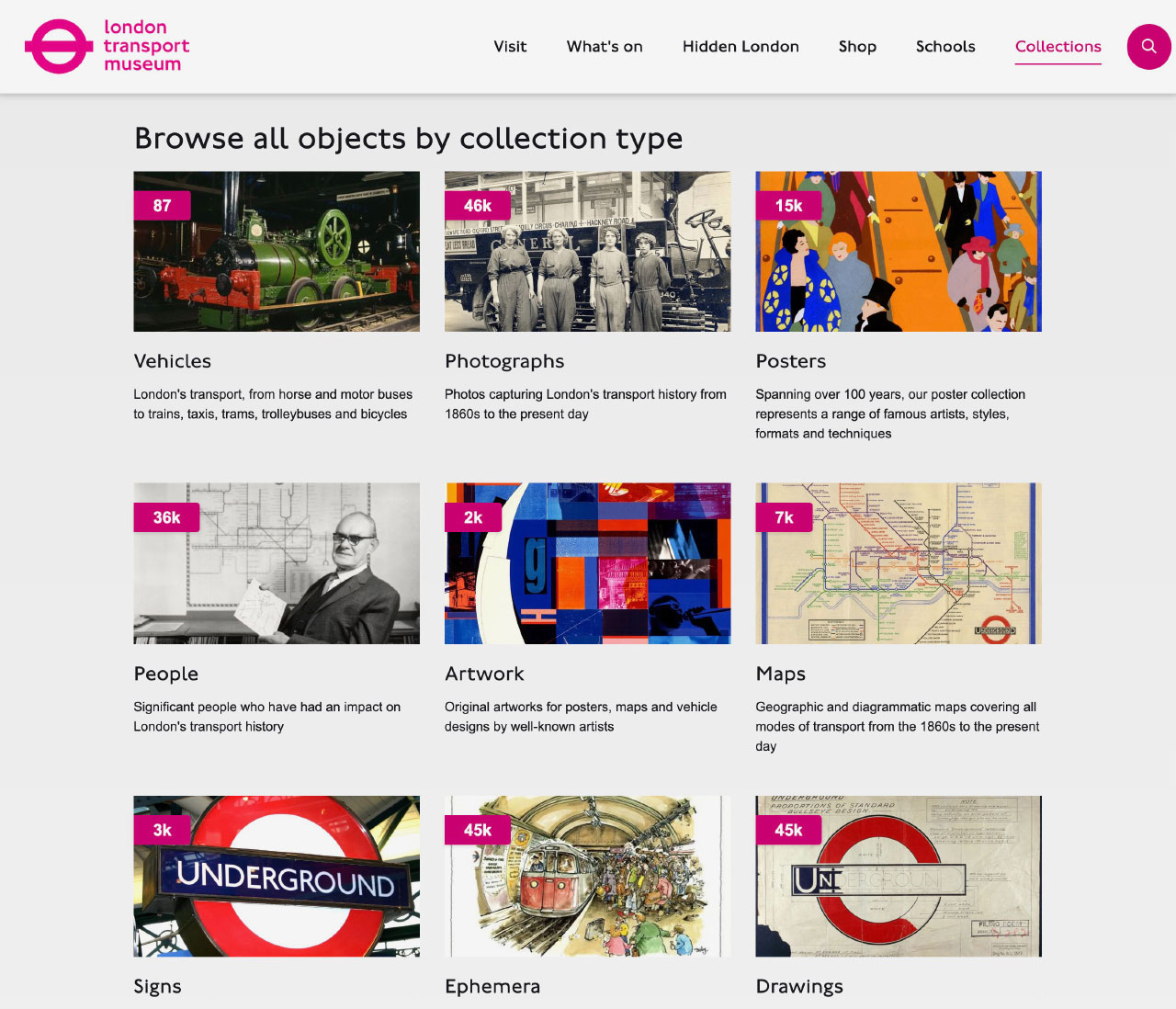 'Discover the story of London and its transport system over the last 200 years, highlighting the powerful link between transport and the growth of modern London, culture and society since 1800. We care for over 500,000 items, including an impressive collection of over 100,000 photos documenting the changing face of the city - preserving, researching and acquiring objects to use in our galleries, exhibitions and other activities.'
See also: The Google Arts & Culture London Transport Museum pages (lots of images that are larger than on the LTM site itself).
---
CONTEMPORARY GRAPHIC DESIGN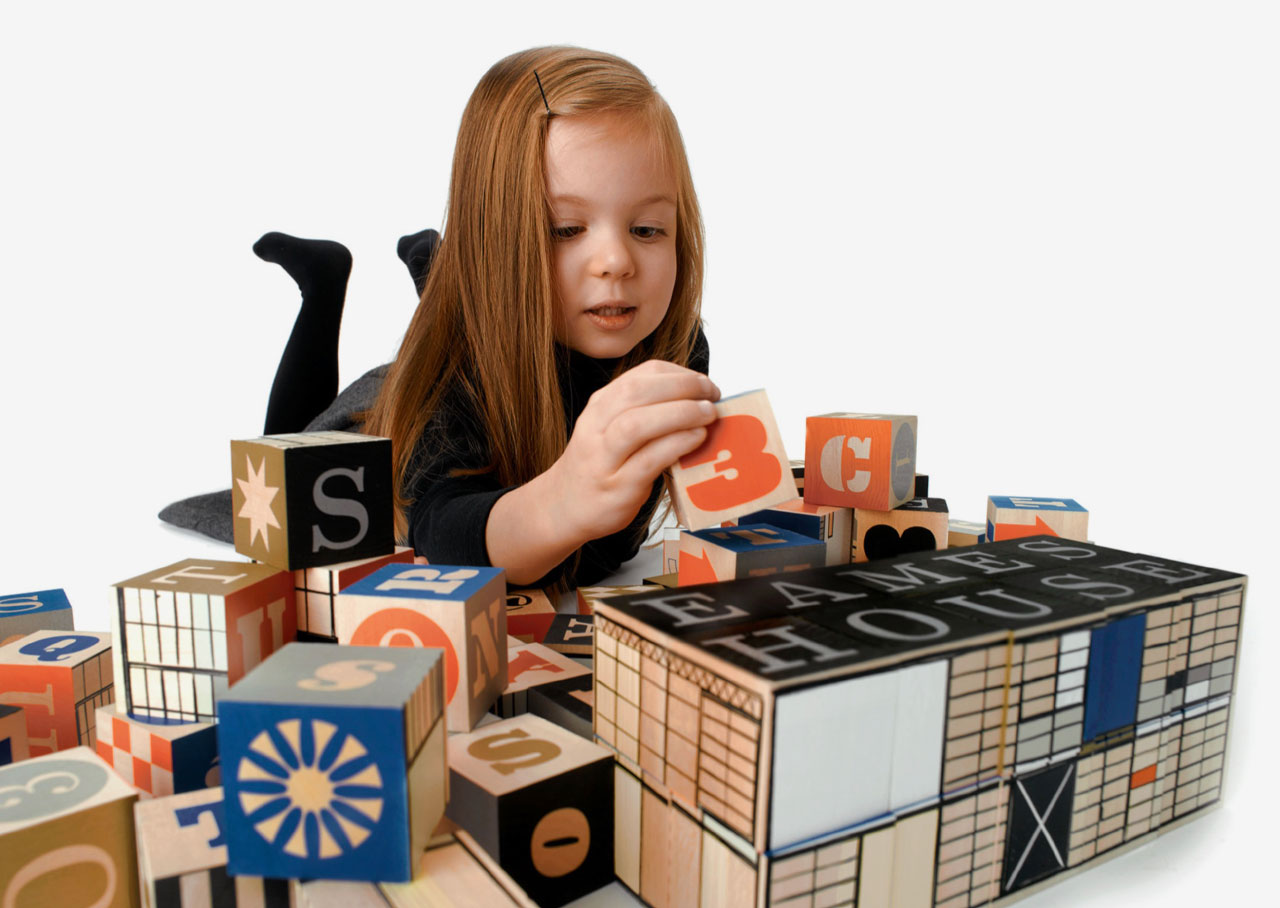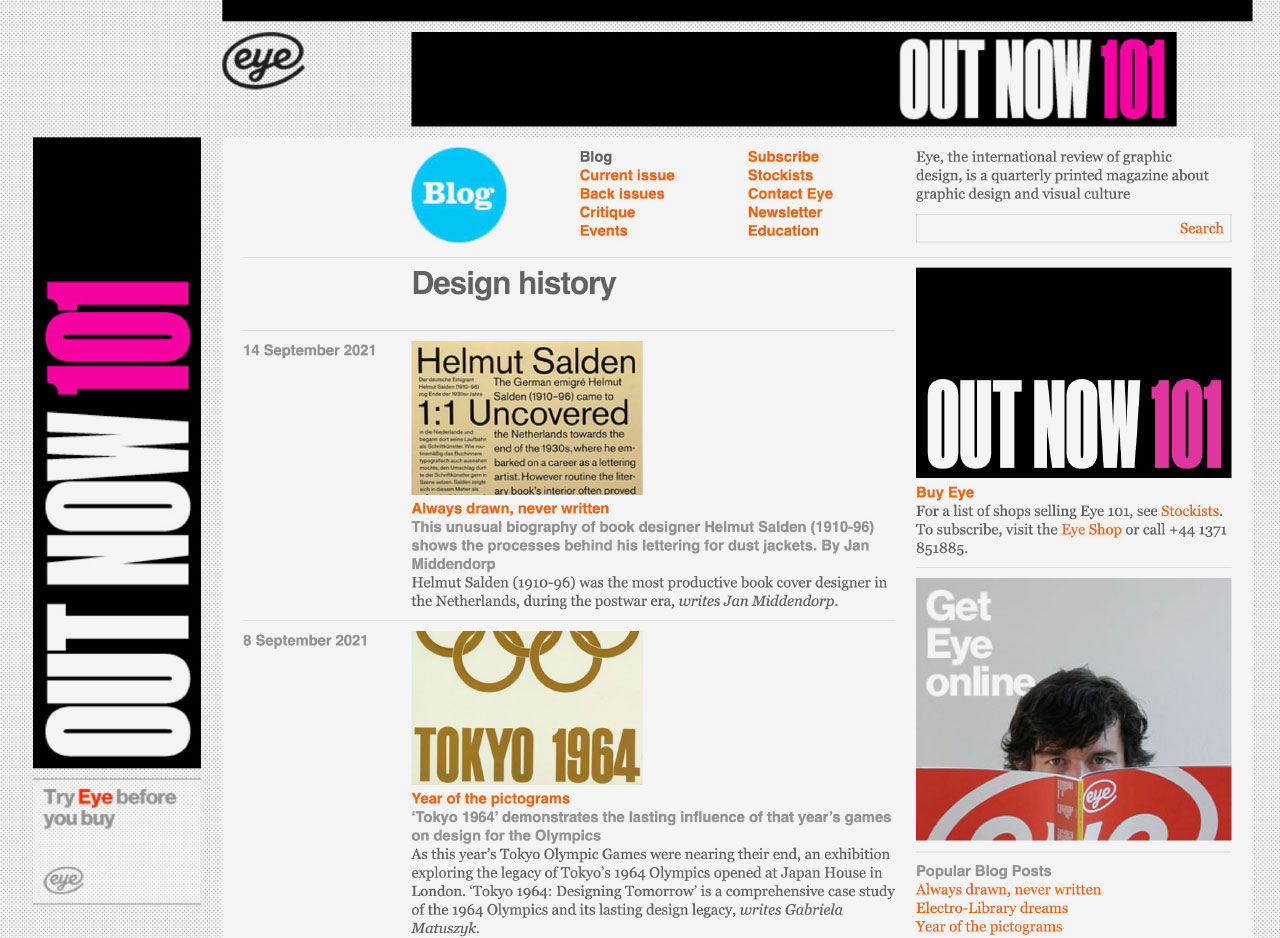 'Eye, the international review of graphic design, is a quarterly printed magazine about graphic design and visual culture.'
The very best of graphic design magazines, Eye is a treasure trove of well researched and beautifully written pieces about graphic design. A browse through its old blog posts yields lots of interesting stuff, and you can use the blog categories as a further search tool, as well as the Design History features section.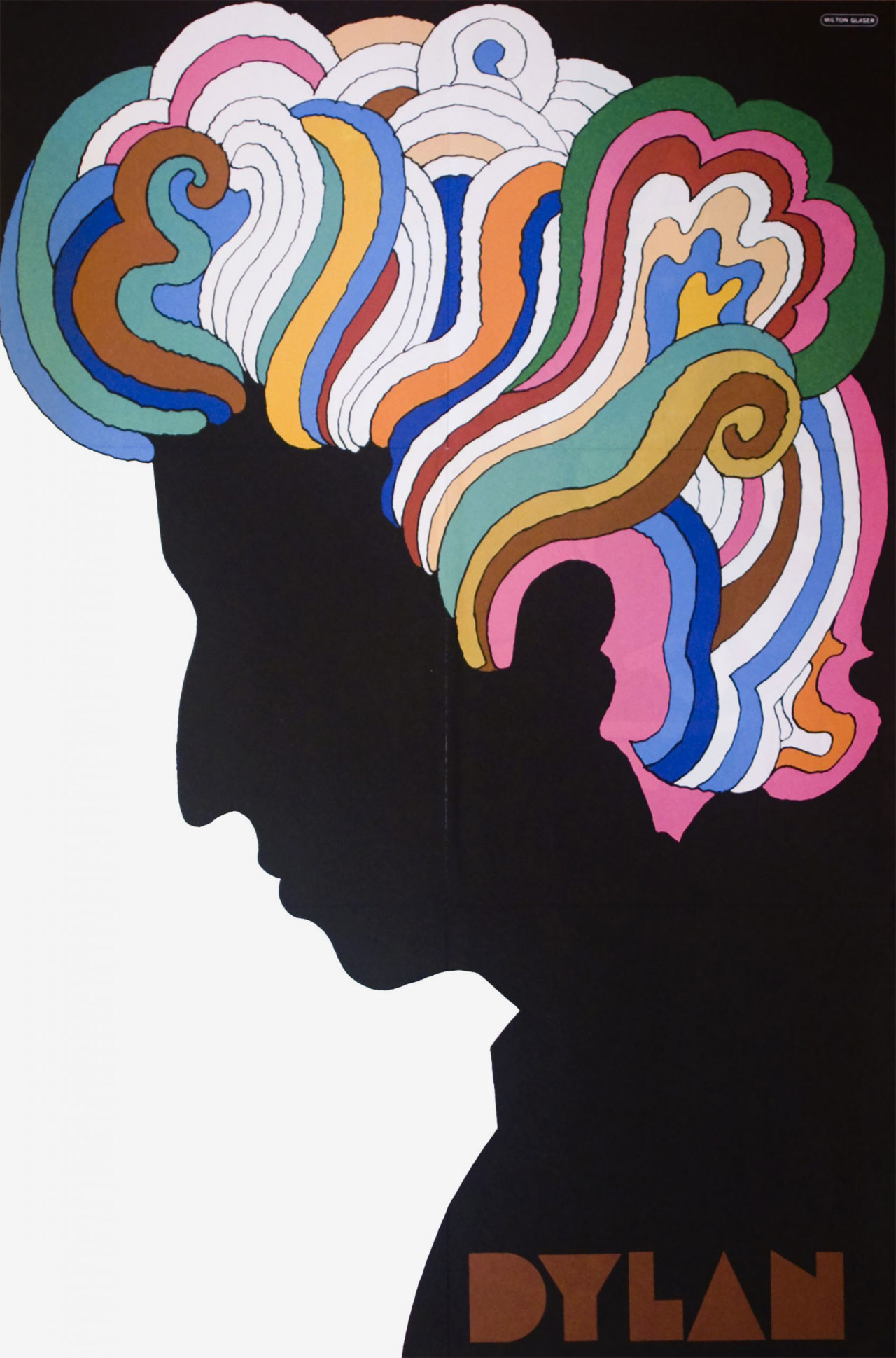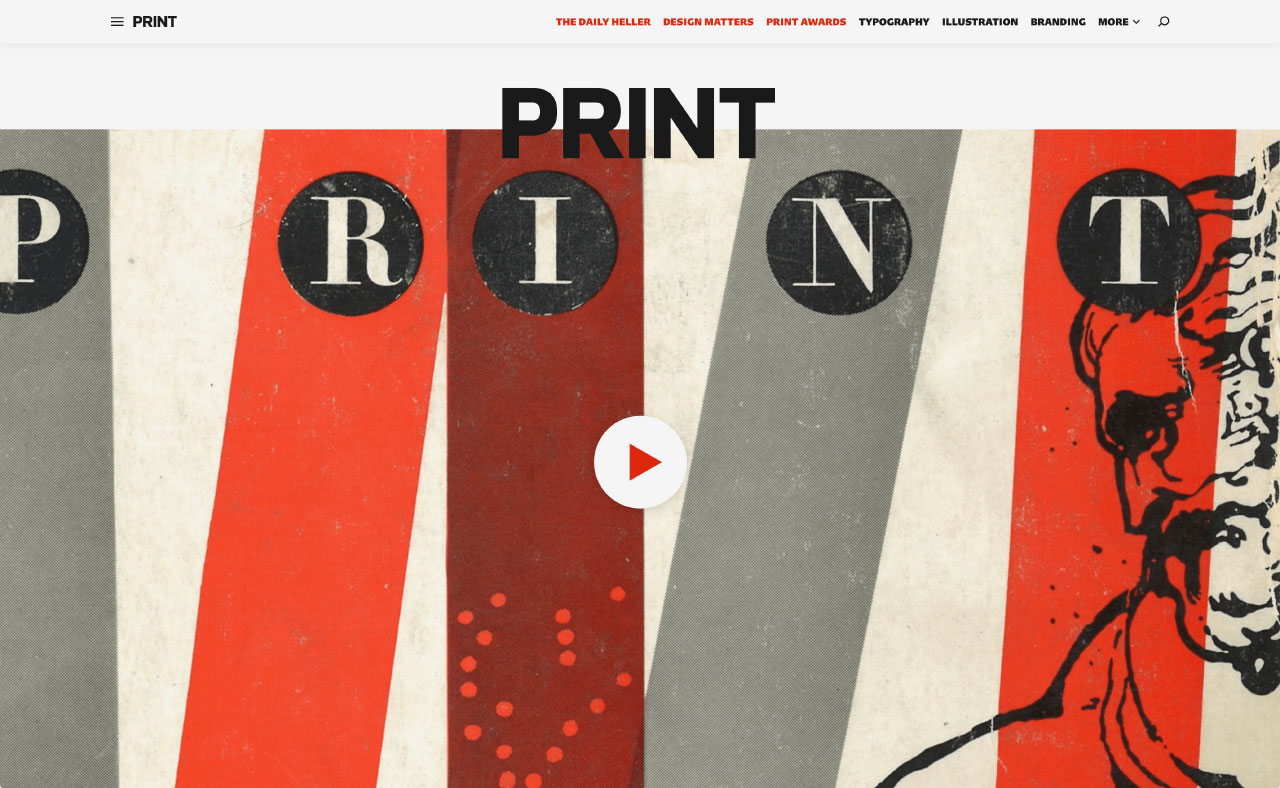 'PRINT (founded 1940) is where creative people gather to inspire and build design dialogue. Perpetually curious about everything design, we report on, curate and celebrate visual culture, the makers of that culture and the expression of graphic design in all its forms and mediums. In late 2019, the PRINT brand and Printmag.com were acquired by PRINT Holdings LLC, comprised of industry veterans Debbie Millman (Design Matters), Steven Heller (The Daily Heller), Andrew Gibbs (Dieline), Jessica Deseo (Dieline), Deb Aldrich (D'NA Company) and Laura Des Enfants (D'NA Company). Together, this team is committed to carrying the brand forward in innovative new ways while honoring its deep legacy.'
Recently rescued by an incredible team of wonderful people. As well as covering contemporary design, Print has a rich archive of design history articles.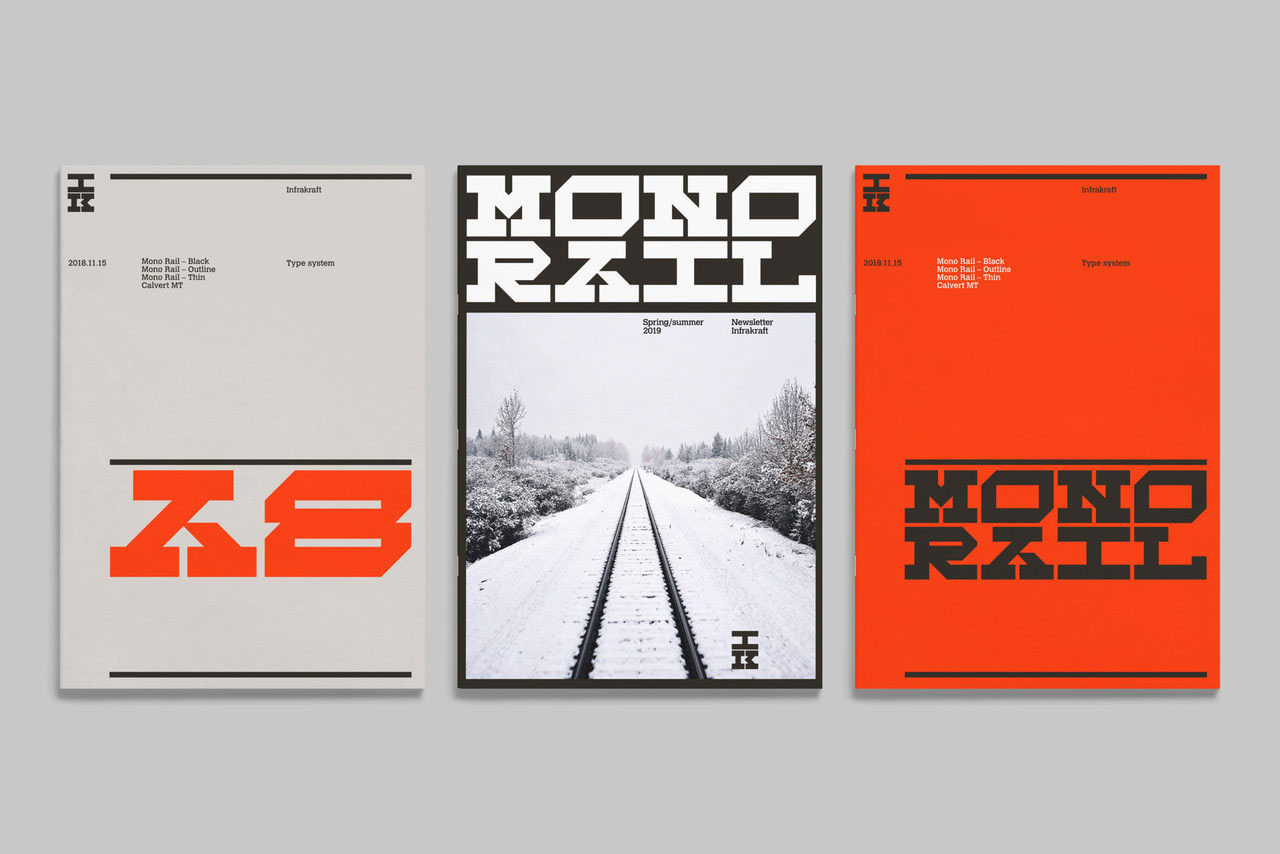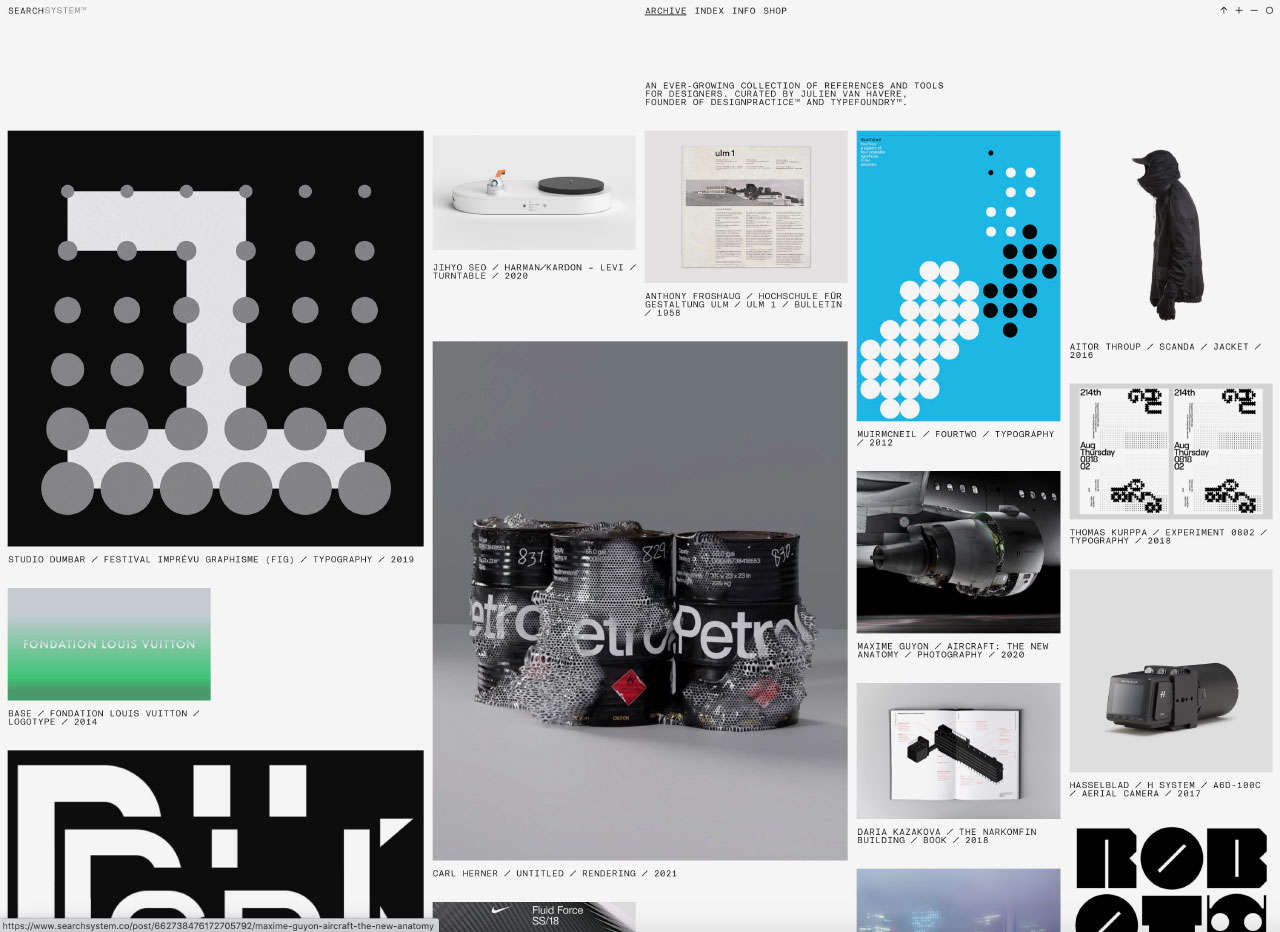 An ever-growing collection of references curated by Julien Van Havere, founder of Designpractice™ and Typefoundry™.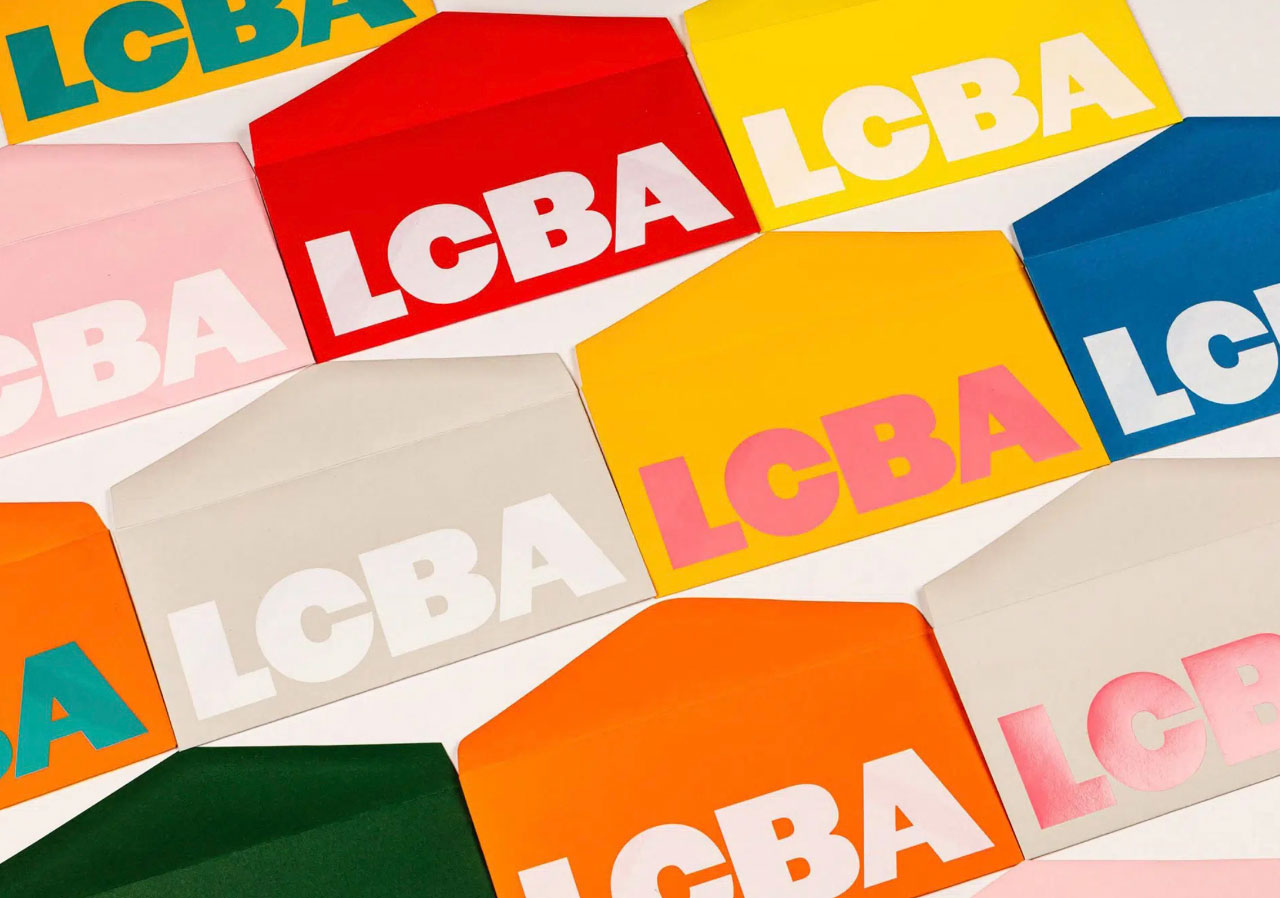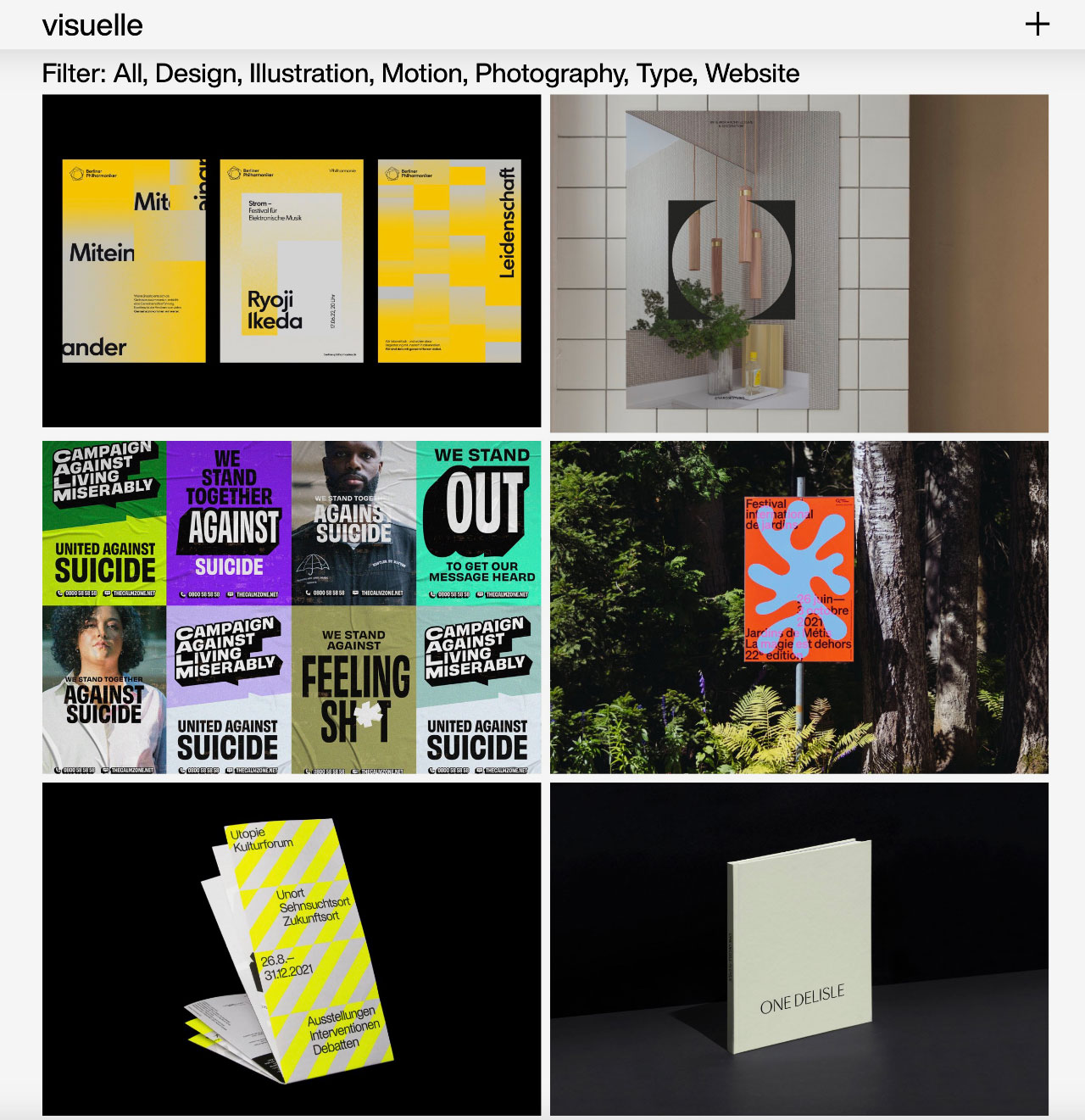 'Visuelle is an online creative showcase and visual feed curated by David Bennett Creative Director at opx.studio. Visuelle is open to all creatives, the only criteria is our mantra 'if it's great it goes on'.'
A great place for keeping up to date with recent projects from design studios, with large images, linking out to the project pages on the designers' websites.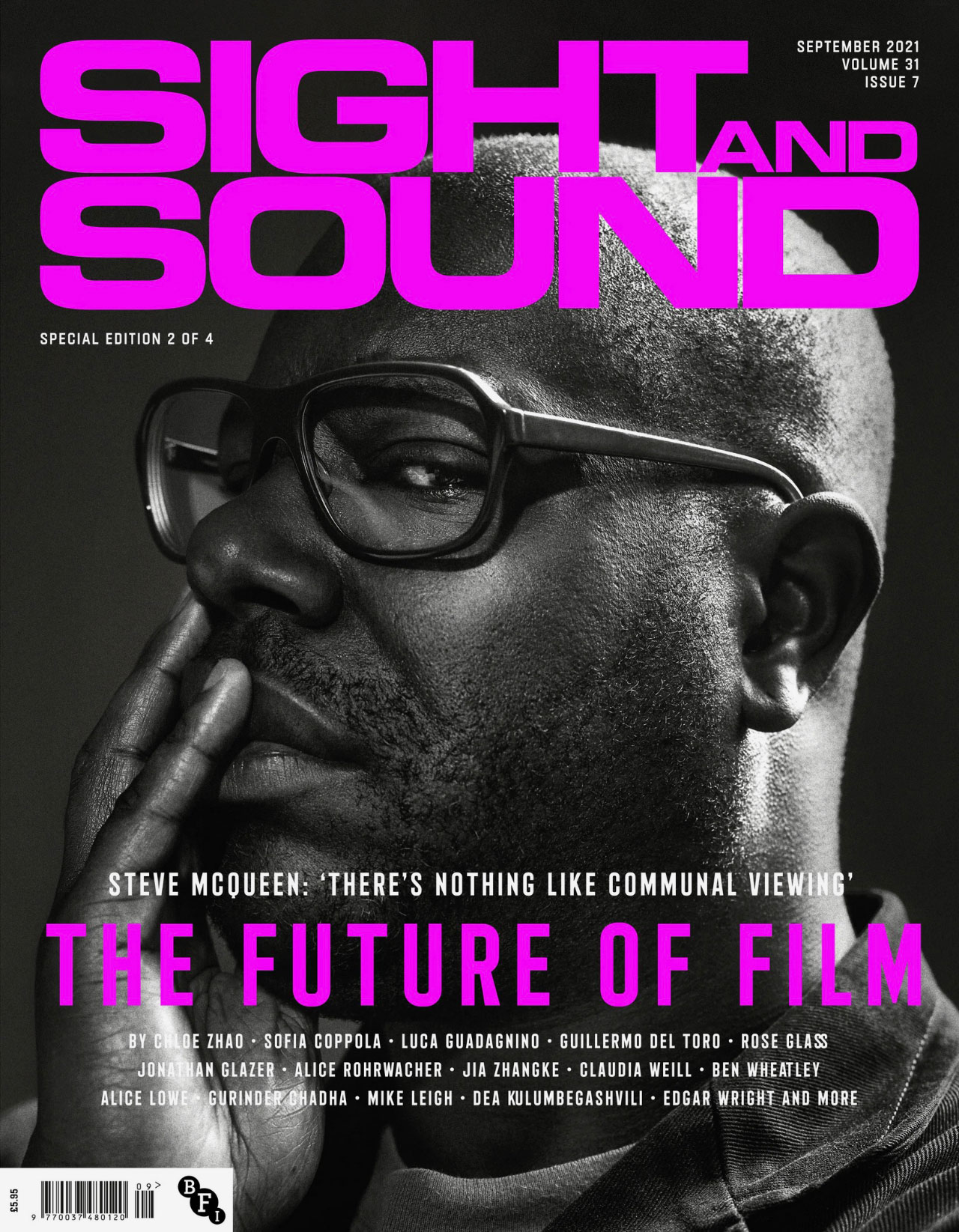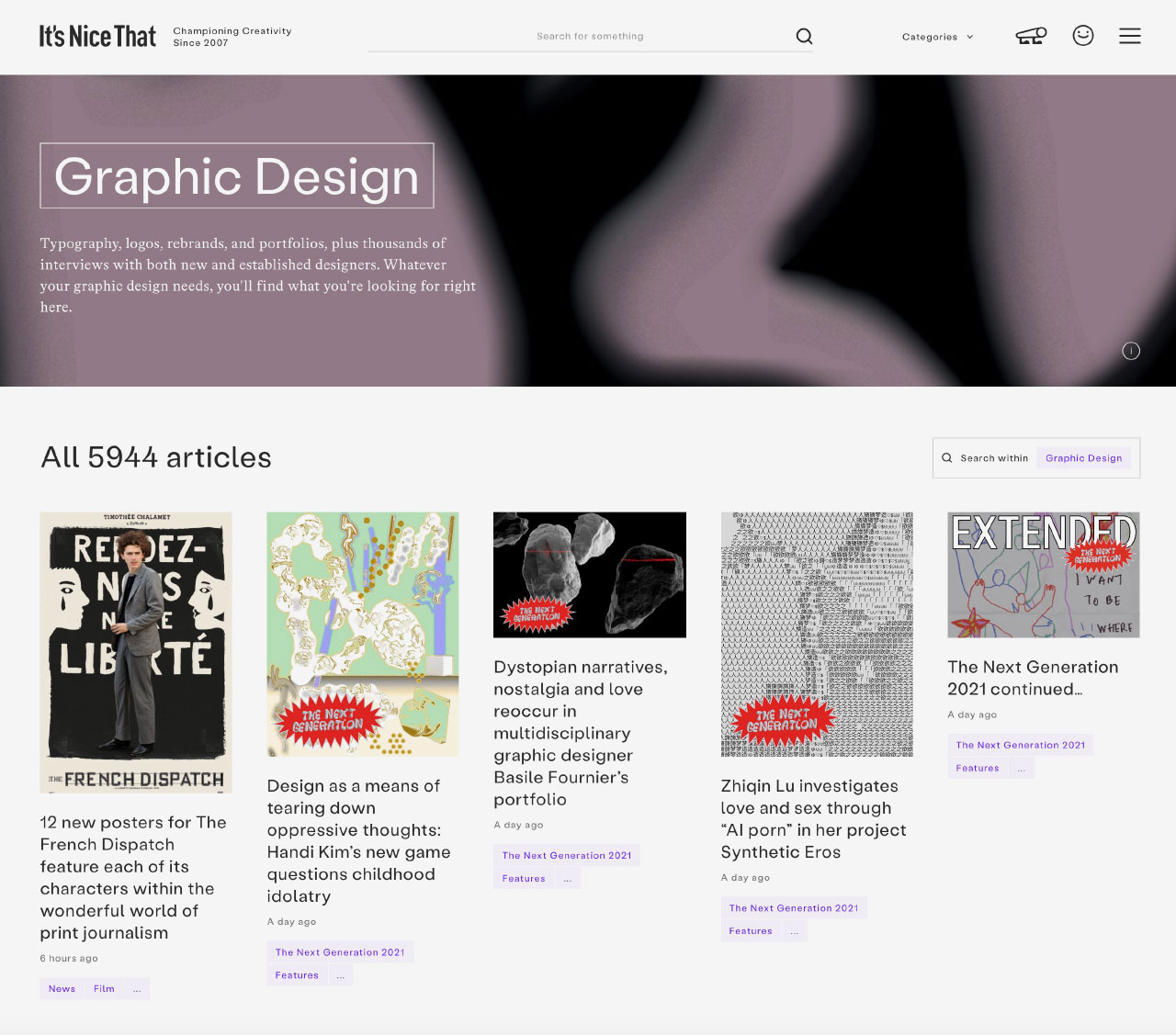 'It's Nice That believes passionately that creative inspiration is for everyone, and by championing the most exciting and engaging work online, in print and through our events programmes, we want to open up this world to the widest possible audience.'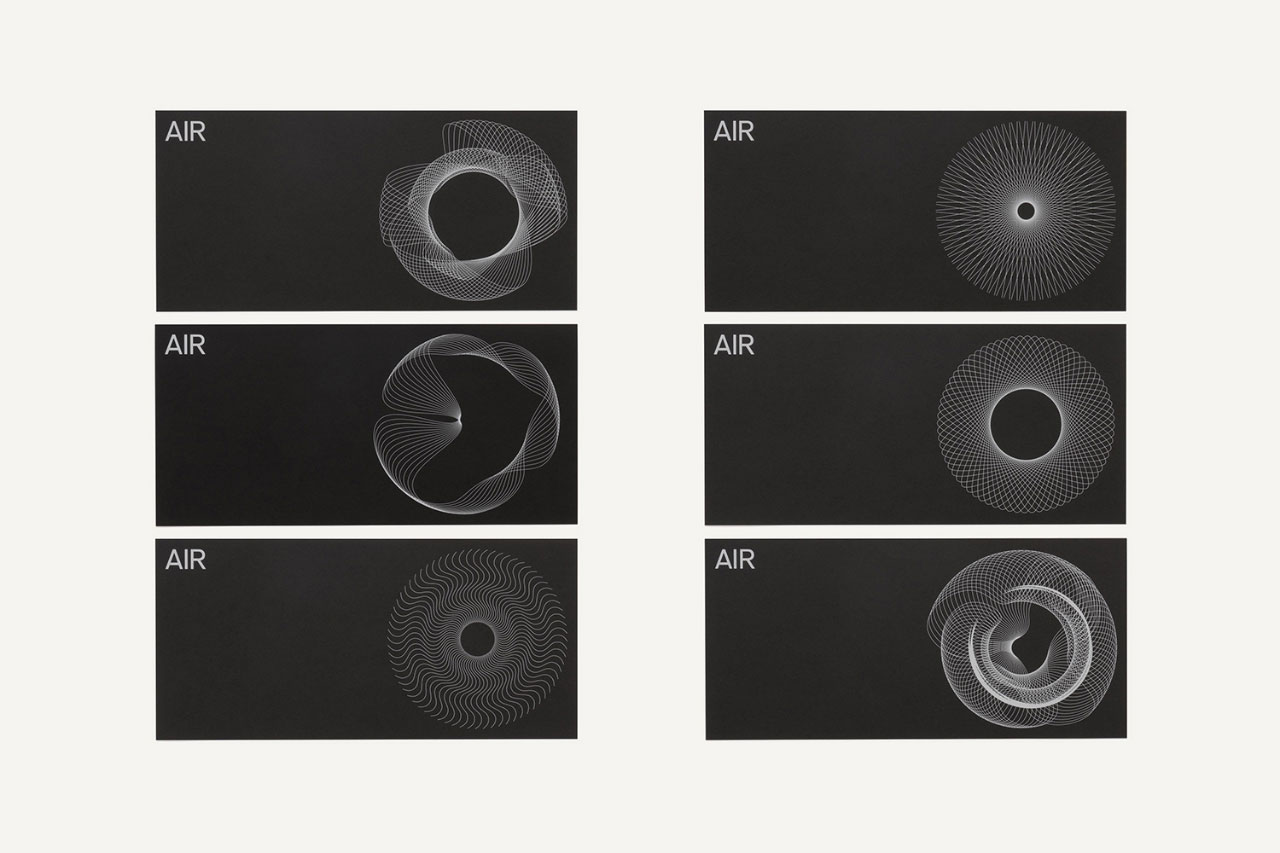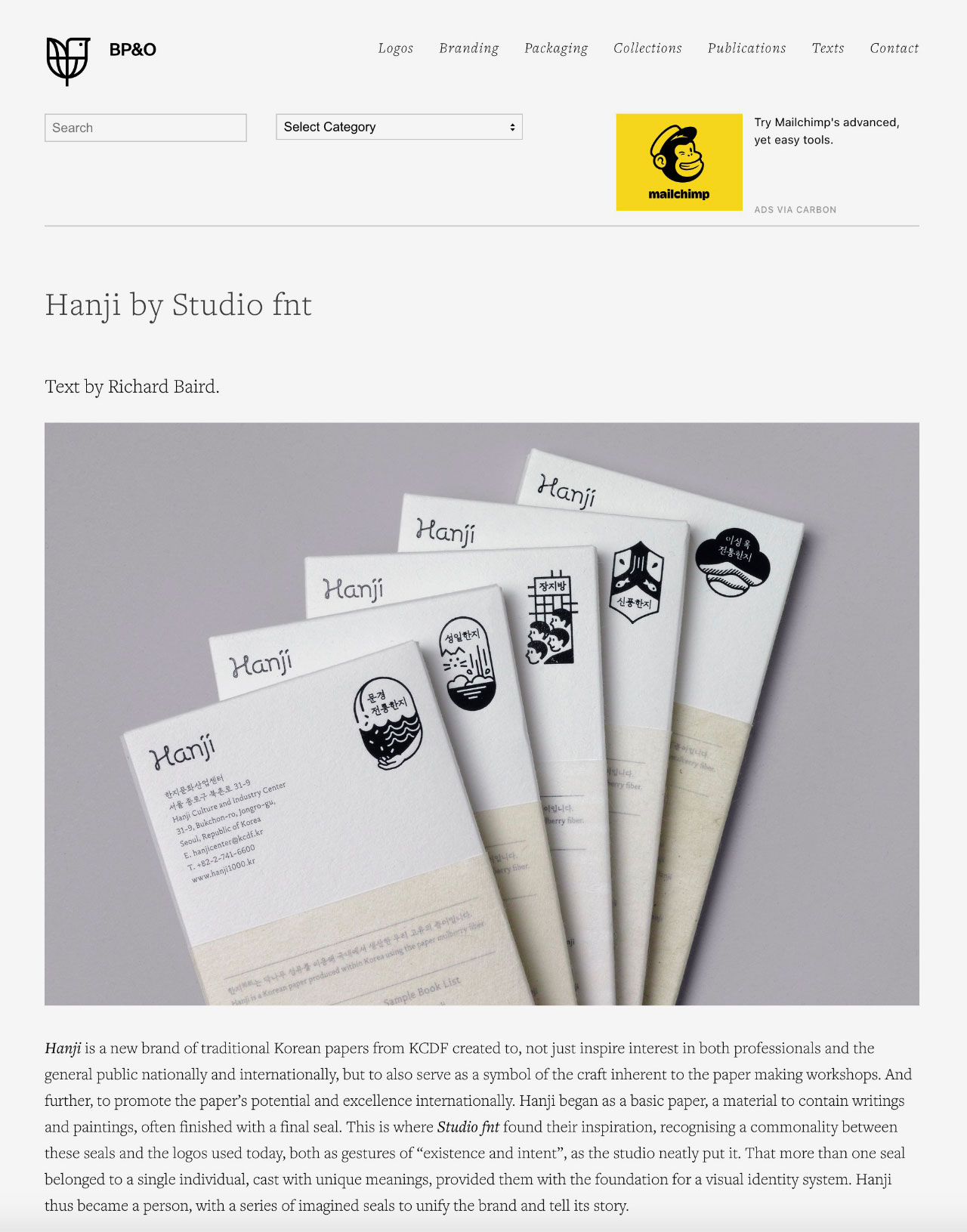 'Thank you to everyone who has visited BP&O since its beginning in 2011. As many of you know, BP&O has always been a free-to-access design blog that seeks to offer extended opinion on brand identity work. It has sought to be the antithesis of the social media platform that often disentangles form, context and content. Writing articles can take 2-4hrs and are carefully researched.'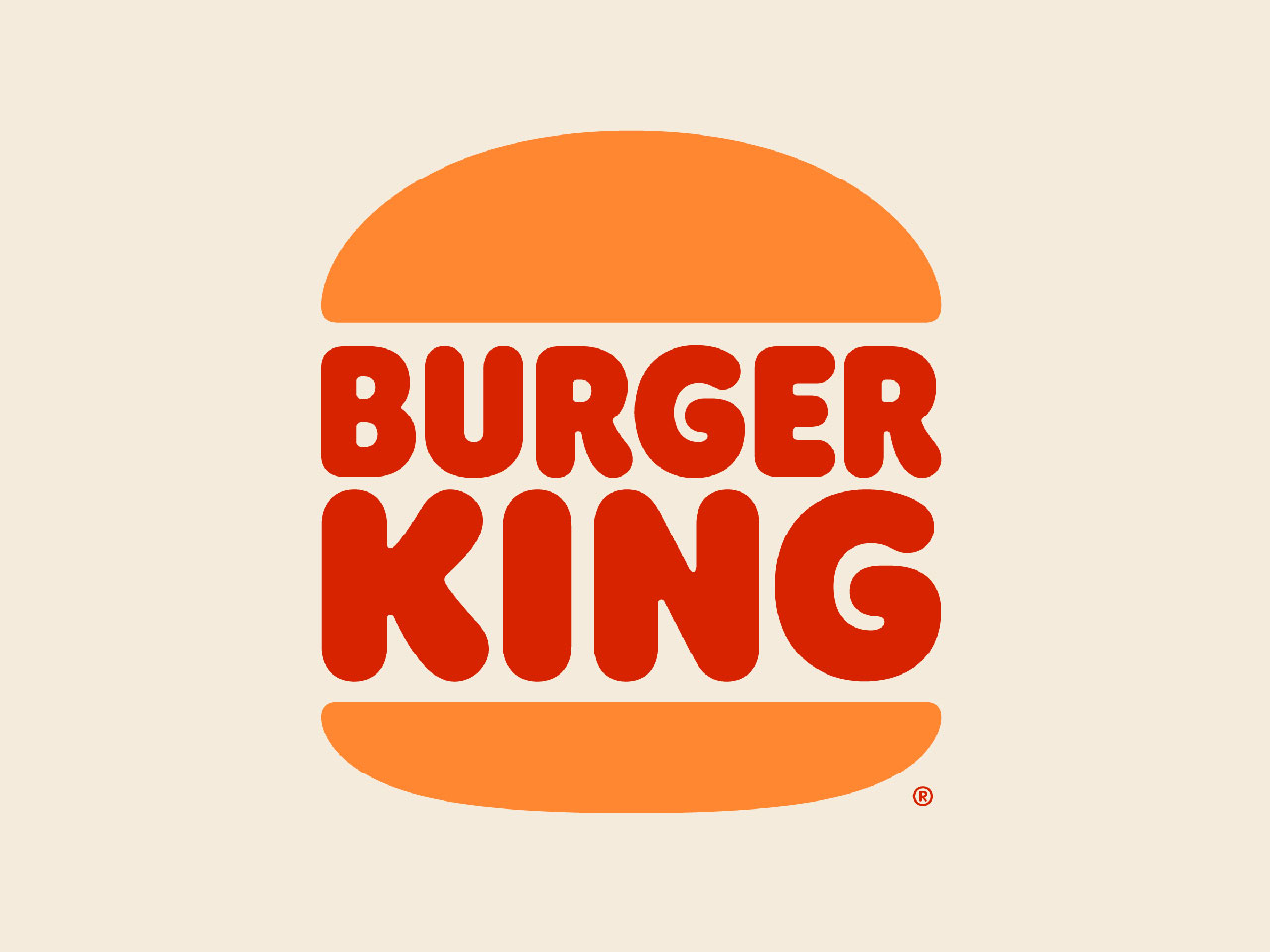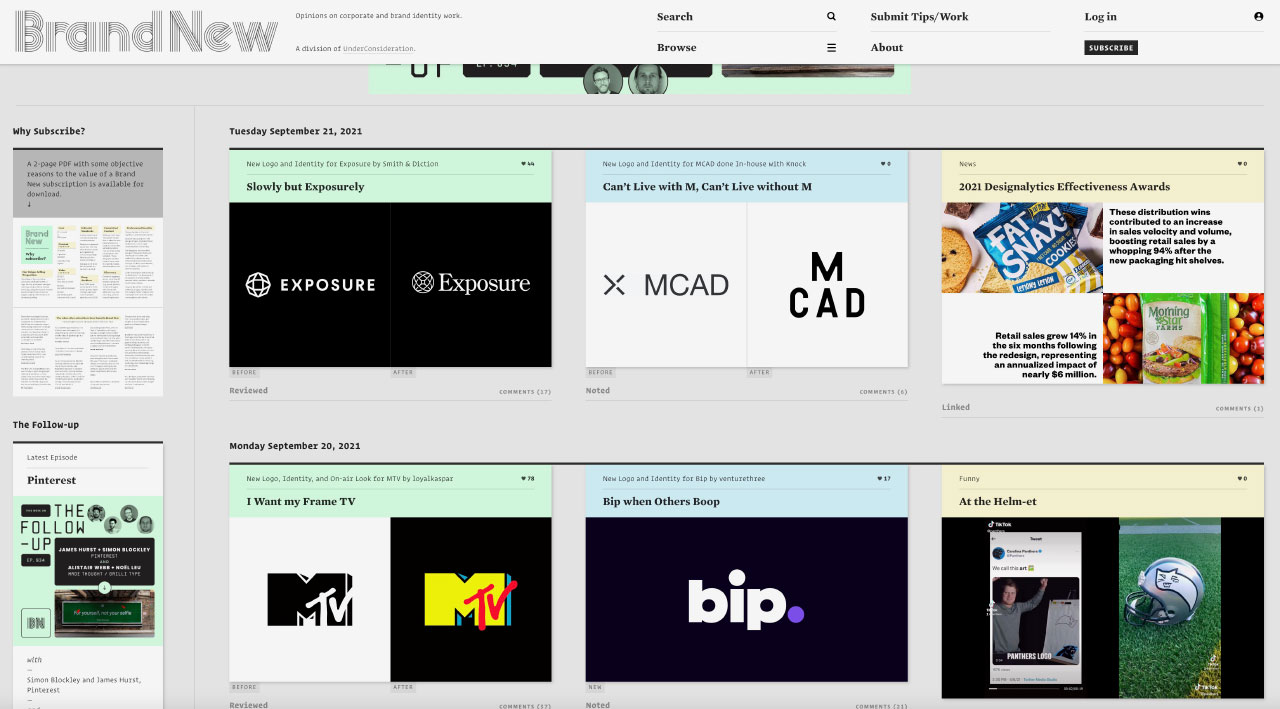 'Brand New is a division of UnderConsideration, chronicling and providing opinions on corporate and brand identity work. We cover redesigns and new designs of notable products, companies, services, and organizations across all industries and locations. Brand New is edited and written by Armin Vit, co-founder of UnderConsideration.'
The site requires a subscription, which is $20 a year, but if you can't afford it (say, if you're a student) then they'll provide a free subscription, no questions asked. And it's worth subscribing, with a wealth of detailed and informative content.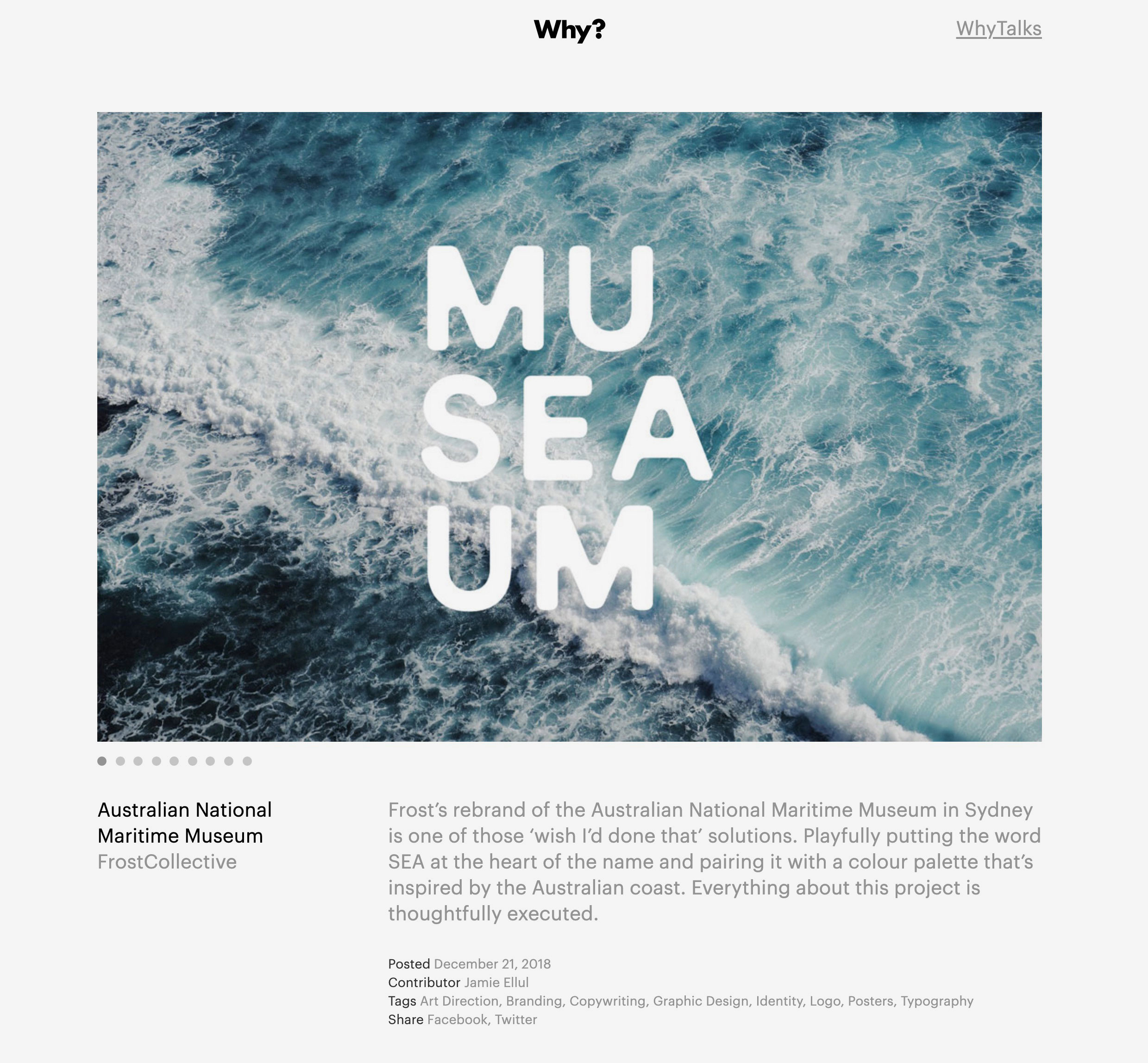 'It's the question that separates style from substance. Why that format? Why that font? Why that image? A good answer means good thinking: an idea at the heart of the work. That's what Why? is all about: great ideas in design. Inspiring conceptual work from around the world. With minimal explanation. Because the best ideas need nothing more.'
A curated collection of (mainly) contemporary graphic design, contributed by prominent designers, searchable by project type. A bit like sitting down with a graphic designer and them showing you the work they really admire that other designers have made. Links to all the contributors' websites are also shown.
---
GRAPHIC DESIGN HISTORY RESOURCES
GENERAL GRAPHIC DESIGN
AIGA Design Archives https://designarchives.aiga.org/ 
Archives.design https://archives.design/ 
Women of Graphic Design https://womenofgraphicdesign.org/ 
Designing Women https://designingwomen.readymag.com/
International Advertising & Design Database https://iaddb.org/ 
The People's Graphic Design Archive https://www.peoplesgdarchive.org/ 
VADS https://www.vads.ac.uk/digital/custom/collections/ 
Design Reviewed https://designreviewed.com/ 
Graphis Portfolios – Design Masters https://www.graphis.com/masters/design/ 
D&AD https://www.dandad.org/search/archive/ 
NATIONAL GRAPHIC DESIGN ARCHIVES
Archivio Grafica Italiana http://www.archiviograficaitaliana.com/ 
Gráfica Ilustrada de Uruguay https://graficailustrada.uy/ 
Canada Modern https://canadamodern.org/ 
eMuseum https://www.emuseum.ch/ 
SOCMUS http://socmus.com/en/ 
The Memory https://geheugen.delpher.nl/en
INDIVIDUAL DESIGNERS
Sister Corita Kent https://www.corita.org/ 
Herb Lubalin Study Centre http://lubalincenter.cooper.edu/ 
Romek Marber https://romekmarber.com/ 
Elaine Lustig Cohen https://elainelustigcohen.com/ 
Alan Fletcher Archive https://www.alanfletcherarchive.com/ 
Abram Games https://www.abramgames.com/
Hans Hillmann https://www.hanshillmann.de/ 
David King https://www.davidkingdesigner.com/ 
Massimo and Lella Vignelli https://artsandculture.google.com/partner/vignelli-center 
INDIVIDUAL SUBJECTS
Sainsbury Archive https://sainsburyarchive.org.uk/ 
Munich 72 Collected https://www.munich72collected.com/ 
Double Arrow http://www.doublearrow.co.uk/ 
Art of the Title https://www.artofthetitle.com/ 
BOOK COVER DESIGN
Book Cover Archive http://bookcoverarchive.com/ 
The Academy of British Cover Design https://abcoverd.co.uk/
Australian Book Designers Association https://abda.com.au/awards-archive/books/
The Casual Optimist http://www.casualoptimist.com/
ILLUSTRATION
Illustration Chronicles https://illustrationchronicles.com/ 
Graphis Portfolios – Art / Illustration Masters https://www.graphis.com/masters/art-illustration/ 
TYPOGRAPHY
Font Review Journal https://fontreviewjournal.com/ 
Letterform Archive online archive https://oa.letterformarchive.org/ 
Fonts in Use https://fontsinuse.com/ 
PUBLISHERS OF DESIGN HISTORIES
Unit Editions https://www.uniteditions.com/ 
Standards Manual https://standardsmanual.com/ 
INSTITUTIONS WITH GREAT GRAPHIC DESIGN COLLECTIONS
Rochester Institute of Technology https://www.rit.edu/carycollection/graphic-design-archive 
London Transport Museum https://www.ltmuseum.co.uk/collections 
CONTEMPORARY GRAPHIC DESIGN
Eye Magazine http://www.eyemagazine.com/ 
Print https://www.printmag.com/
Search System https://www.searchsystem.co/ 
Visuelle https://visuelle.co.uk/ 
It's Nice That https://www.itsnicethat.com/ 
BP&O https://bpando.org/ 
Brand New https://www.underconsideration.com/brandnew/ 
Why Design http://www.why.design/