Extol: Phil Baines at the Lethaby Gallery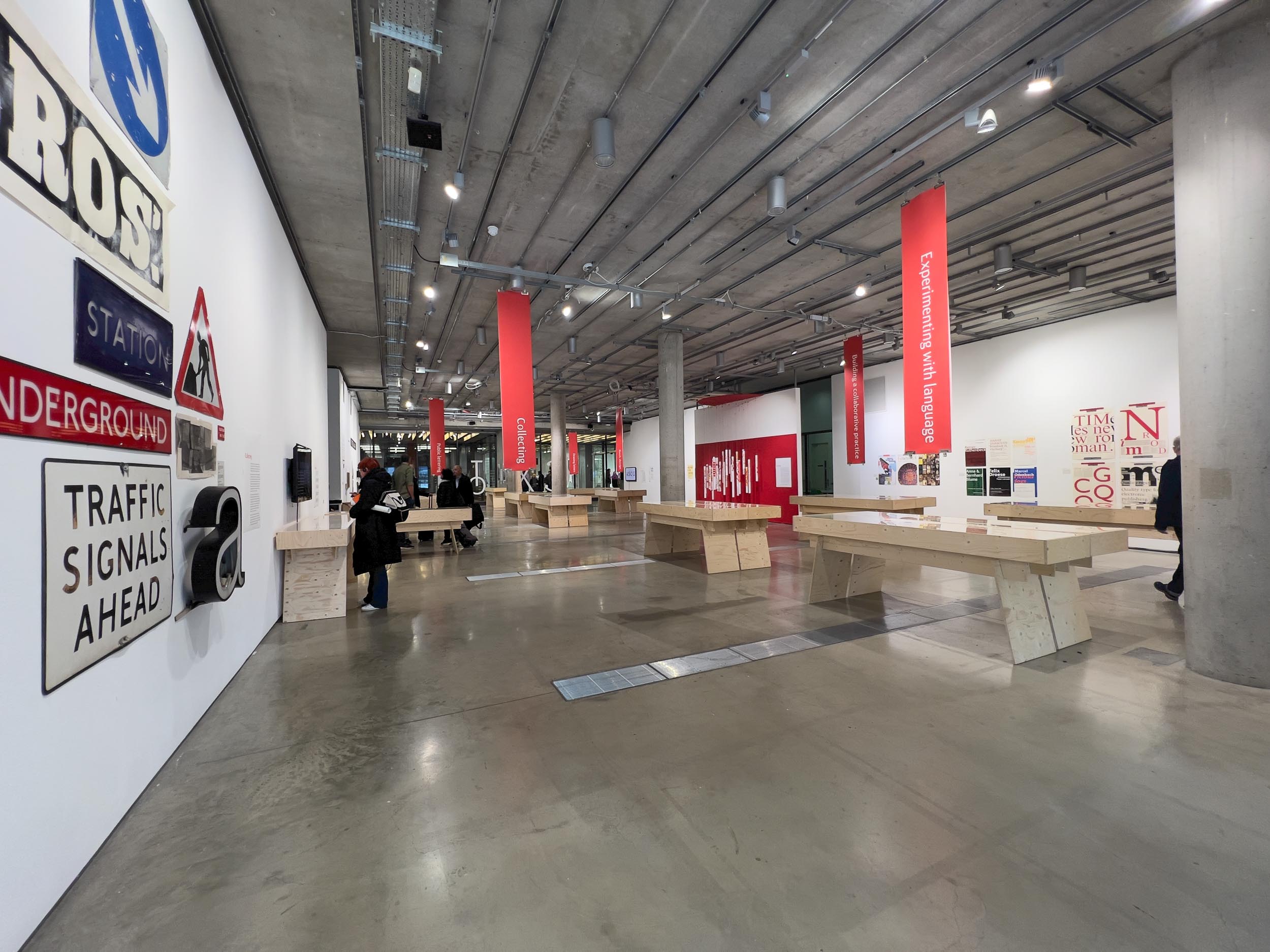 A fantastic exhibition of work by typographer Phil Baines, Extol, has opened at the Lethaby Gallery at Central Saint Martins in King's Cross.
The comprehensive show collects together a rich selection of Phil's work and influences, grouped together in six sections: Experimenting with Language, Building a Collaborative Practice, Collecting, Public Lettering, Drawing Letters and Book Design. Phil was my typography tutor when I was at Central Saint Martins, and it's a true delight to see his incredible work in one place.
The show opens with a set of his ridiculously well crafted sketchbooks from his own time as a student at St Martin's School of Art (as it was then). It's truly wonderful work, playing with typewriters, Helix stencils, illustration and found ephemera.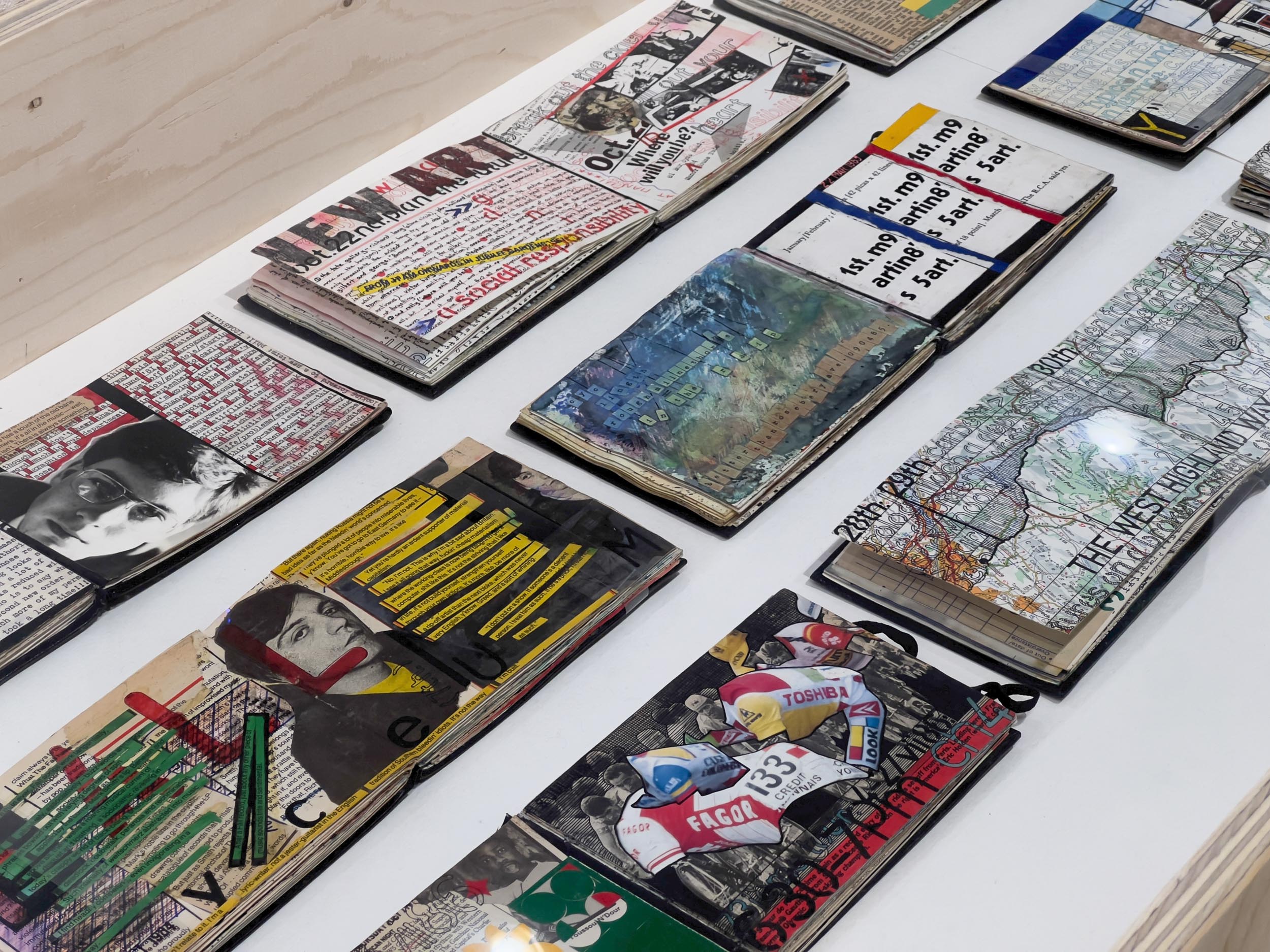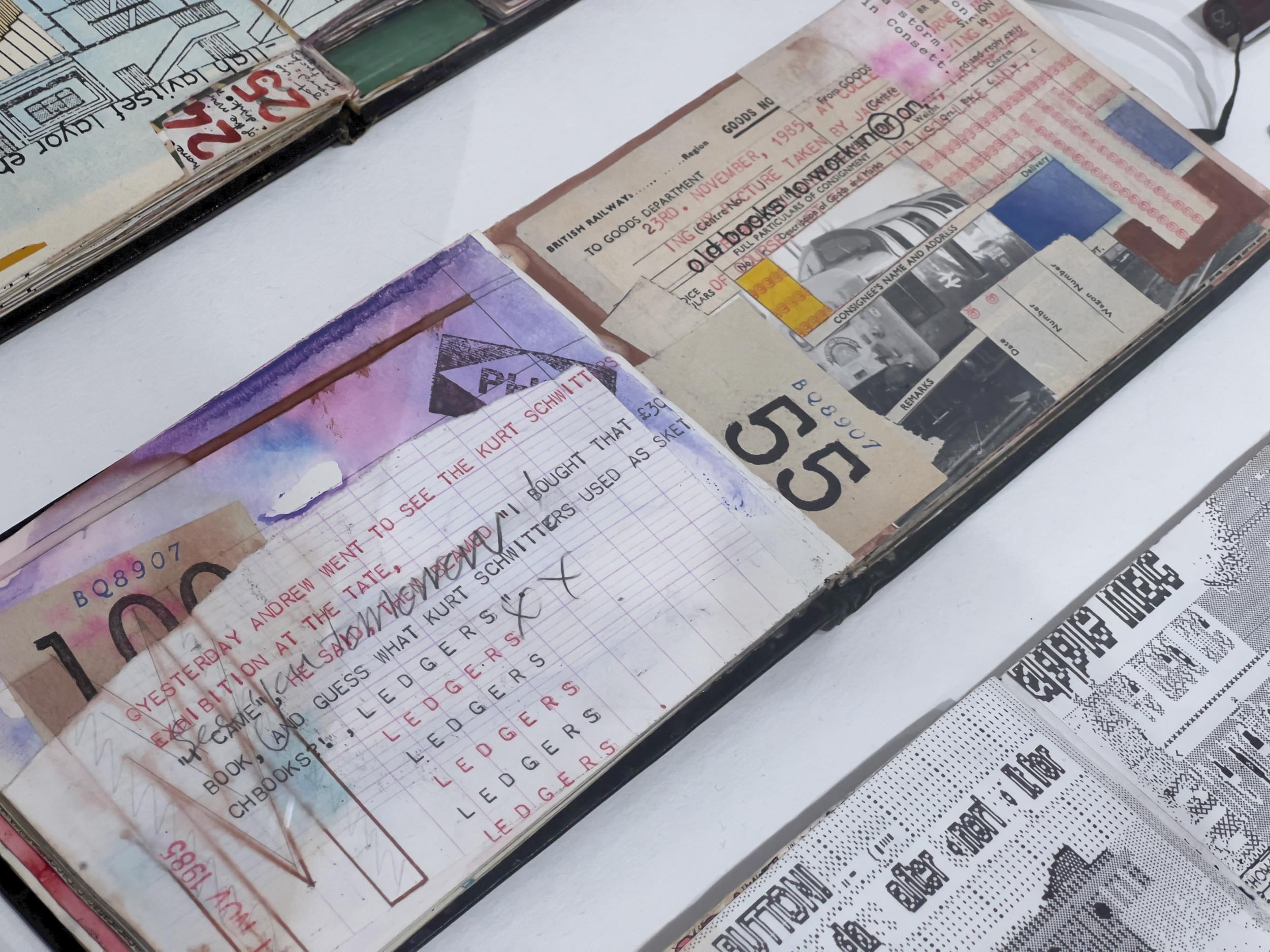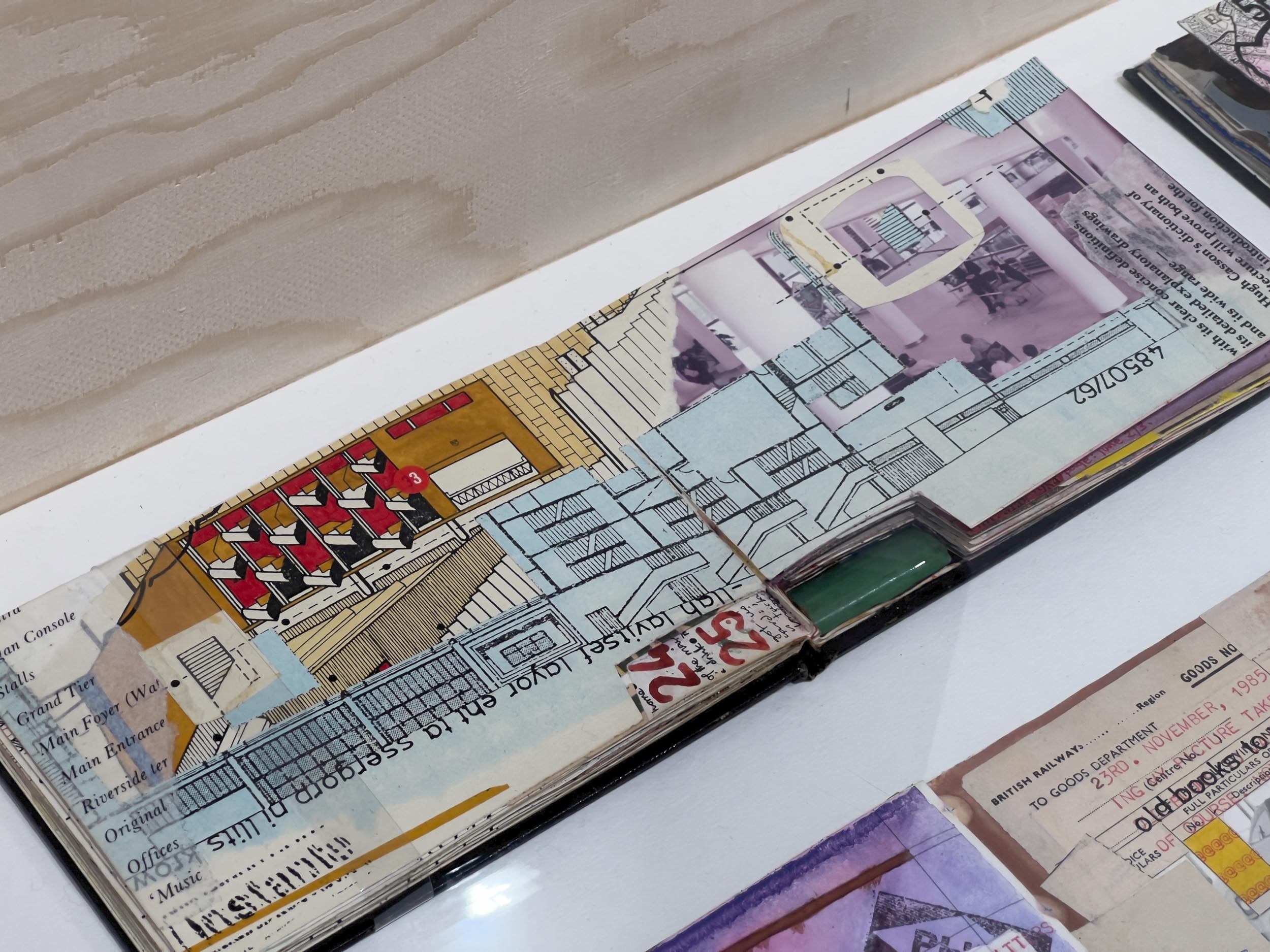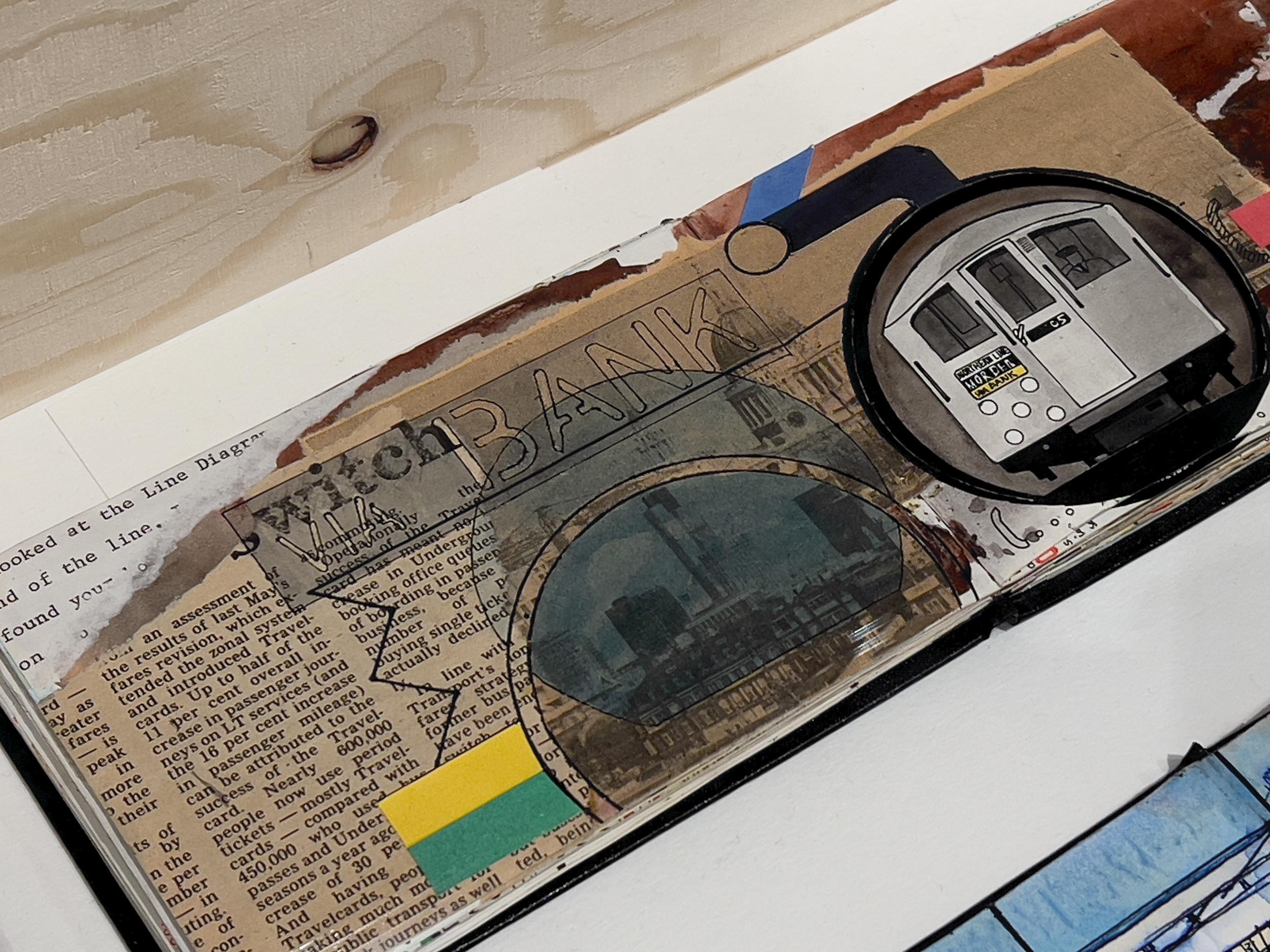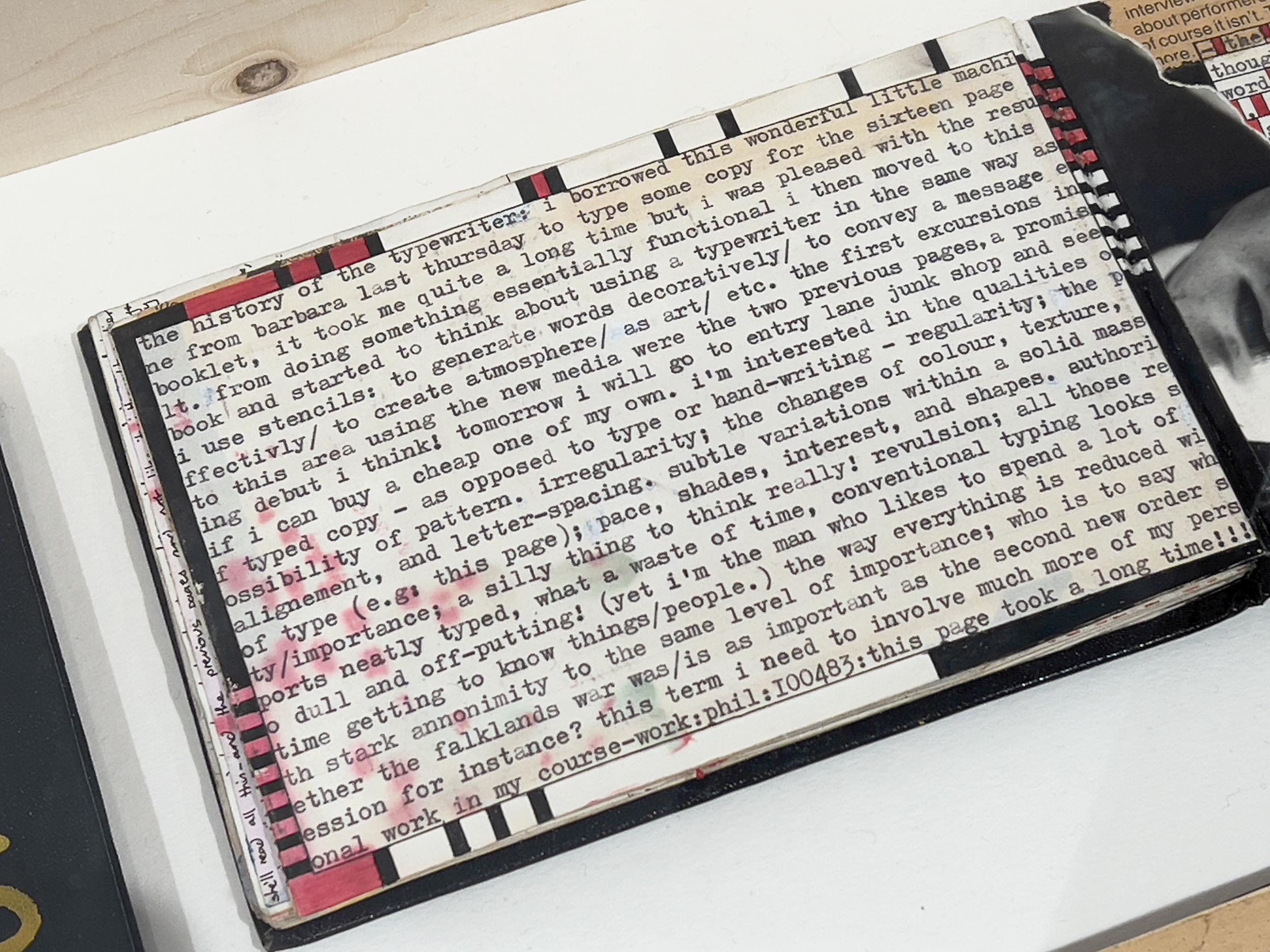 The Experimenting with Language section showcases some of Phil's stunning early work, including his letterpress printed BA dissertation, The Bauhaus mistook legibility for communication (it's a man's world), drawing on influences from early manuscripts and Gutenberg's 42-line Bible.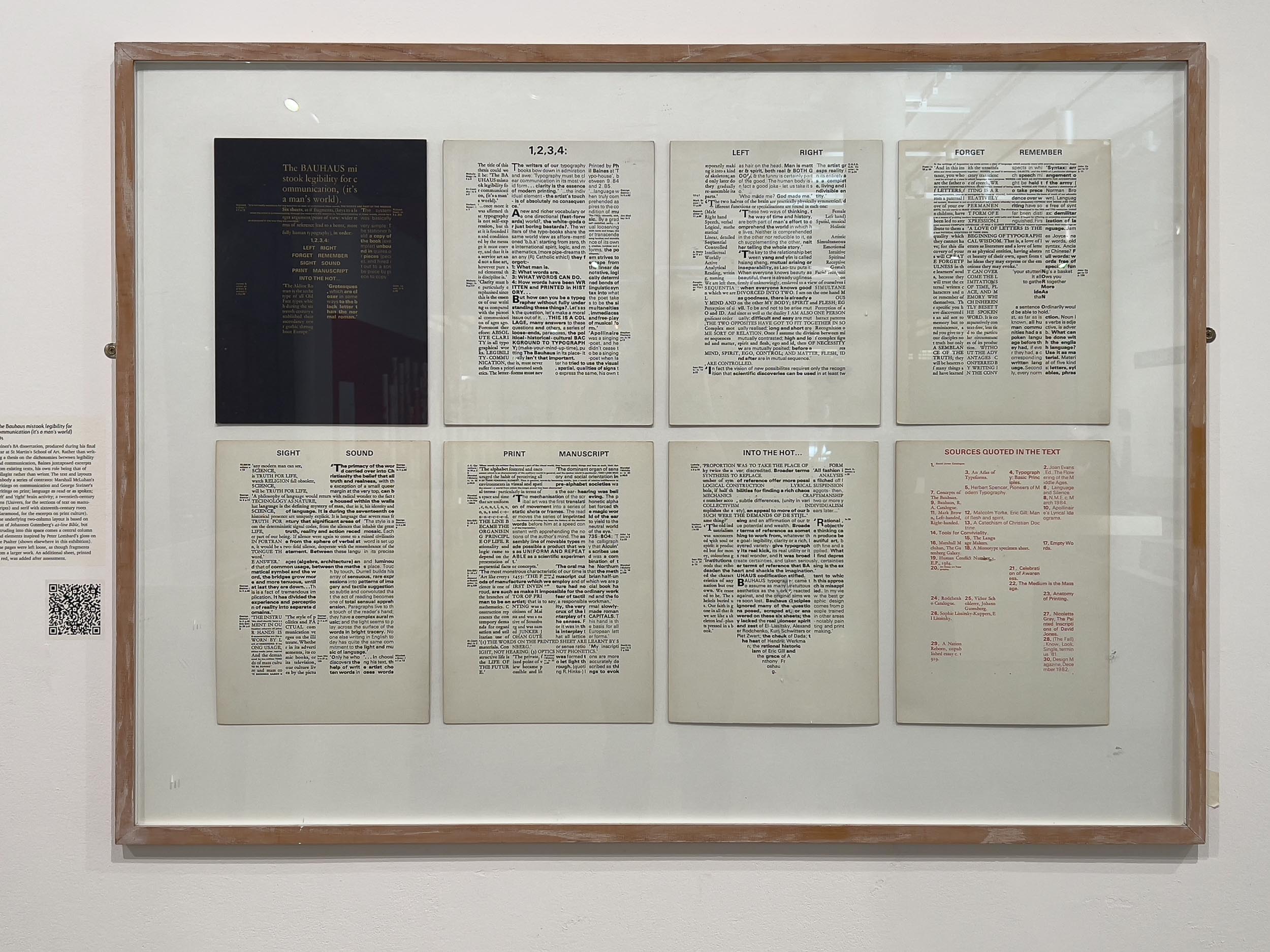 His college experiments lay the groundwork for his early professional work, including posters for Monotype and a cover for Graphics World where the lettering dances thoughtfully and energetically across the page.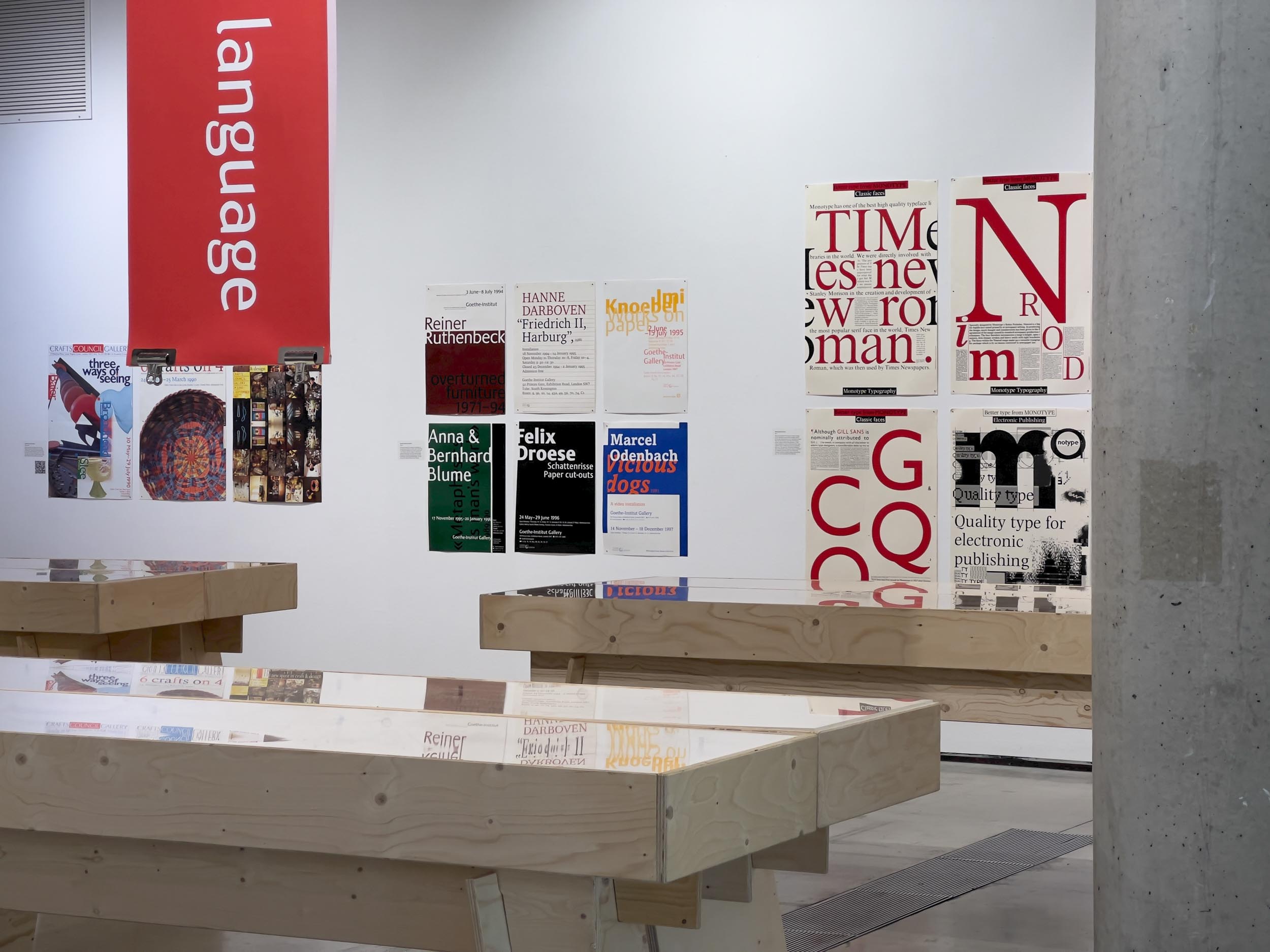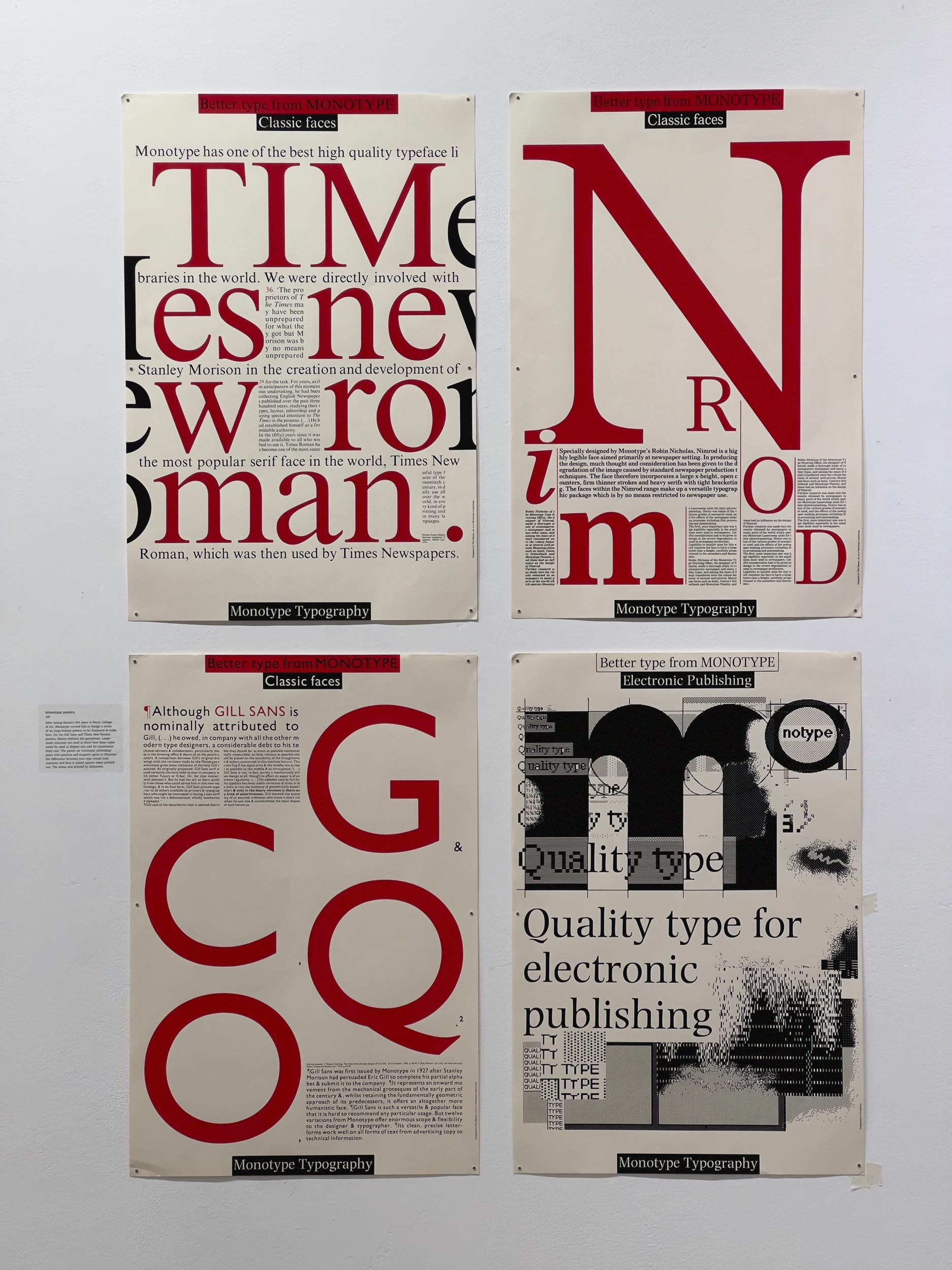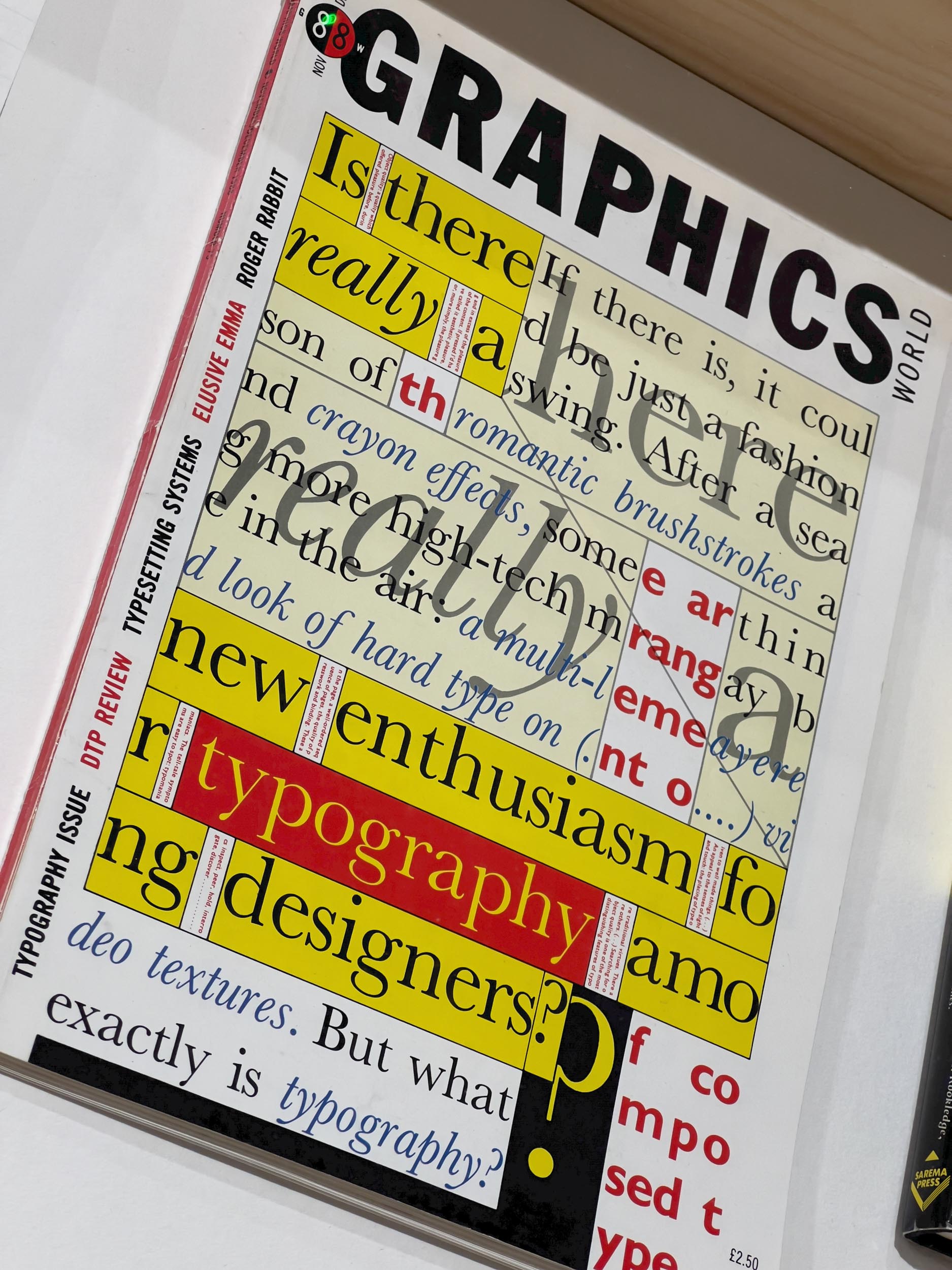 The centrepiece of the exhibition is a set of Paschal candle wraps, printed onto glassine, which were produced over a 32-year period, with production varying from letterpress to digital to screen printing.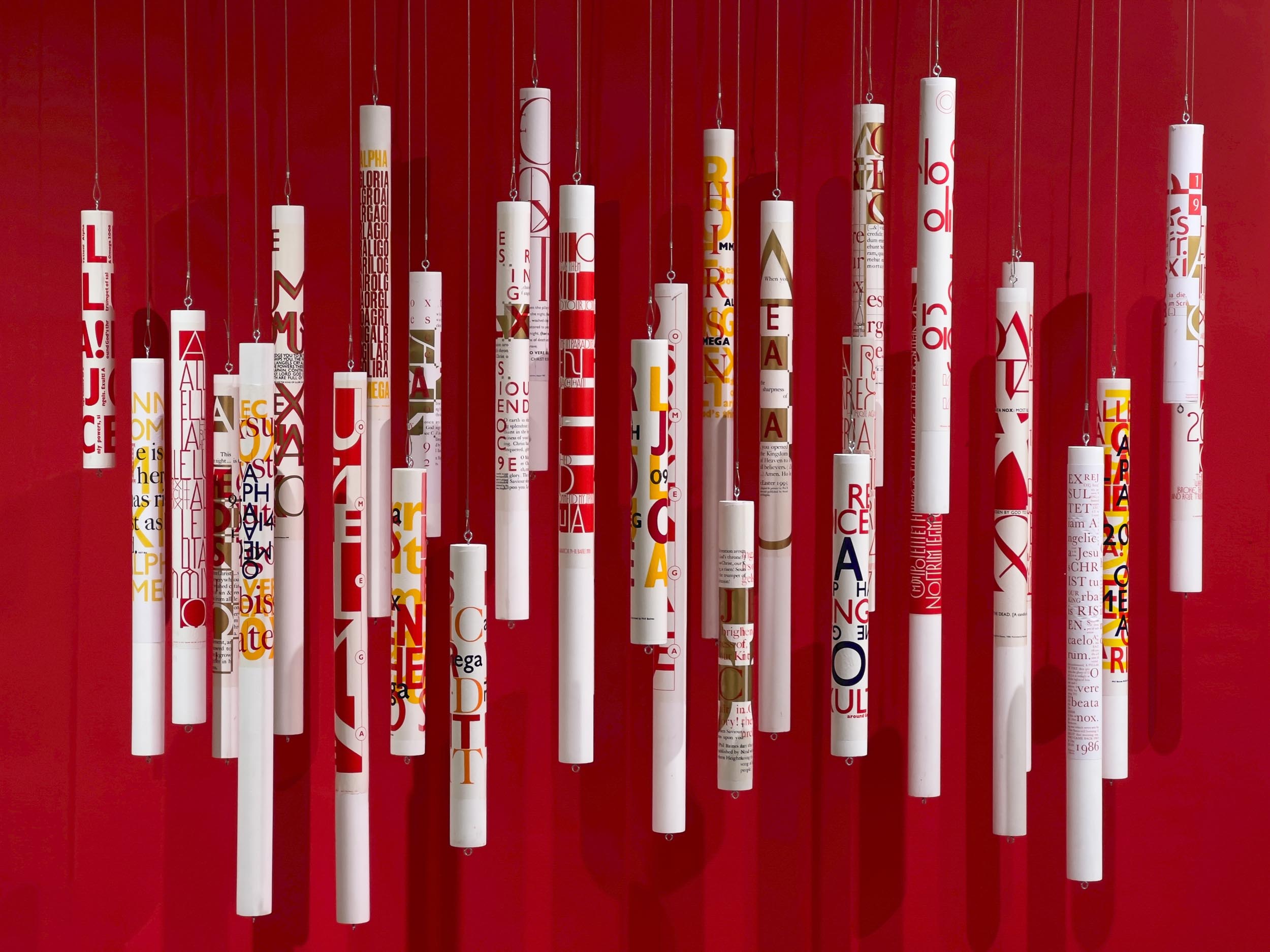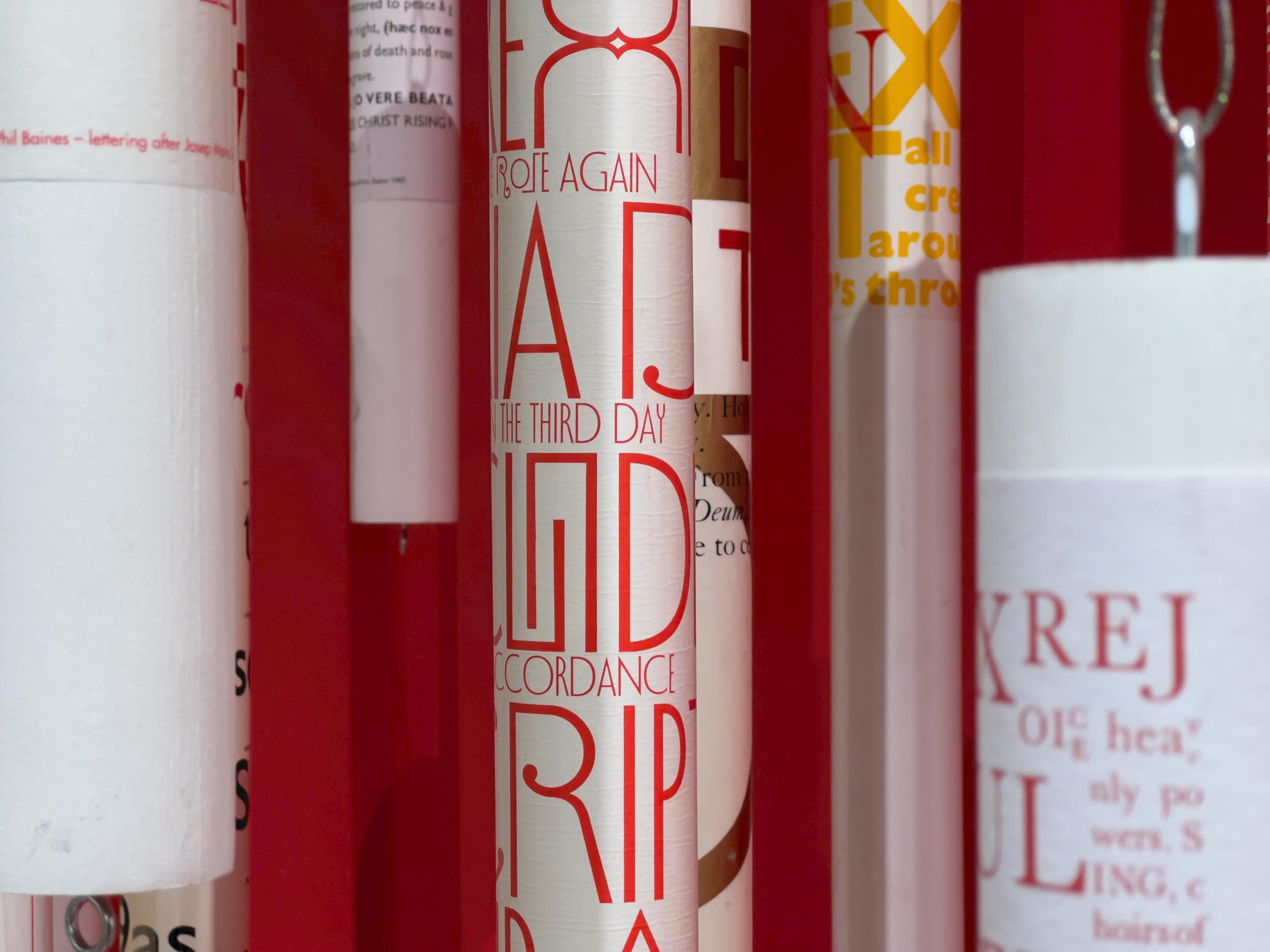 A fair few of Phil's books are on display (do check out Type & Typography and Signs – Lettering in the Environment if you haven't already), as well as his fantastic set of covers for Penguin's Great Ideas Series: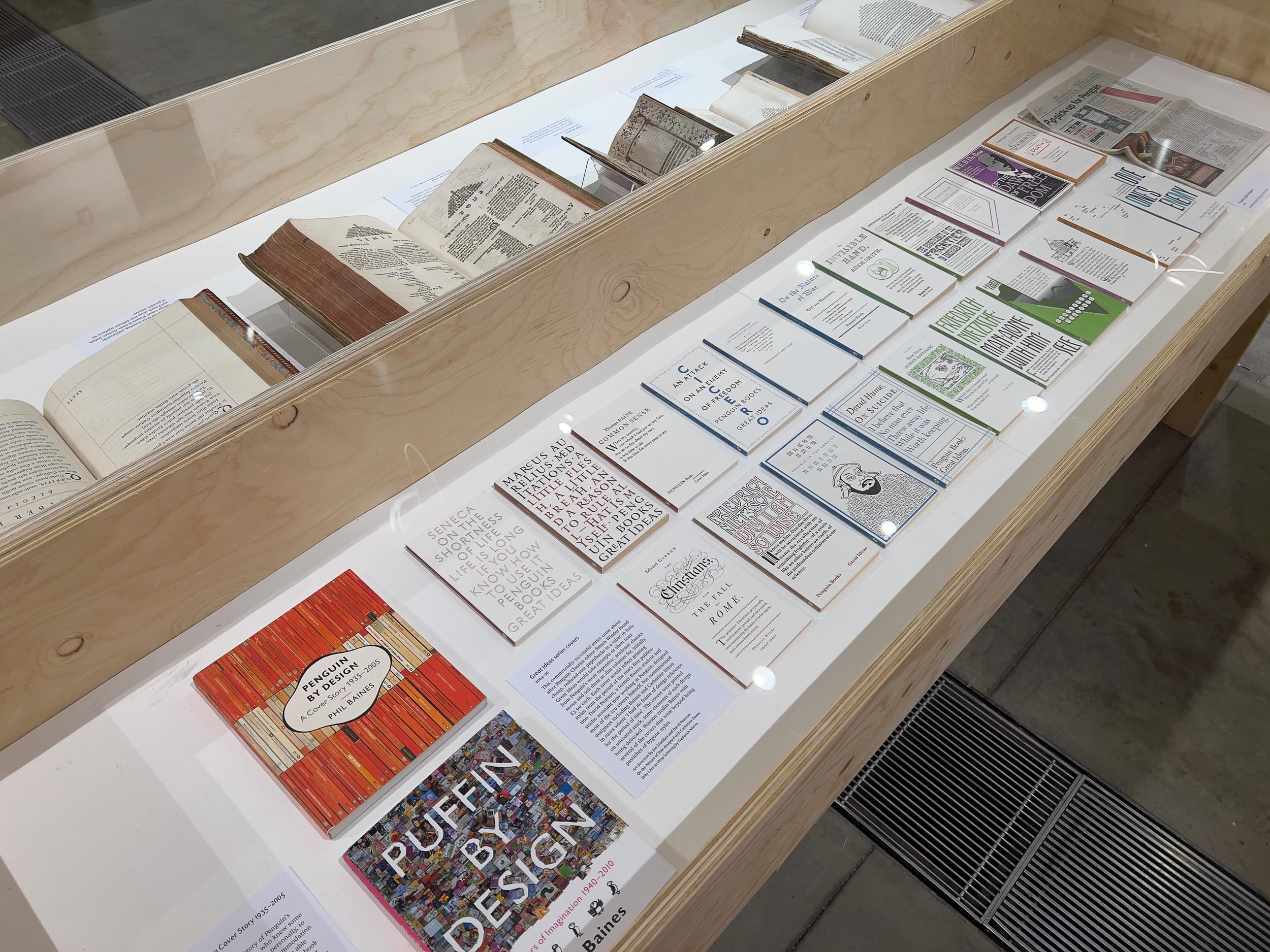 There are also maquettes for his beautiful architectural lettering work on a couple of London memorials.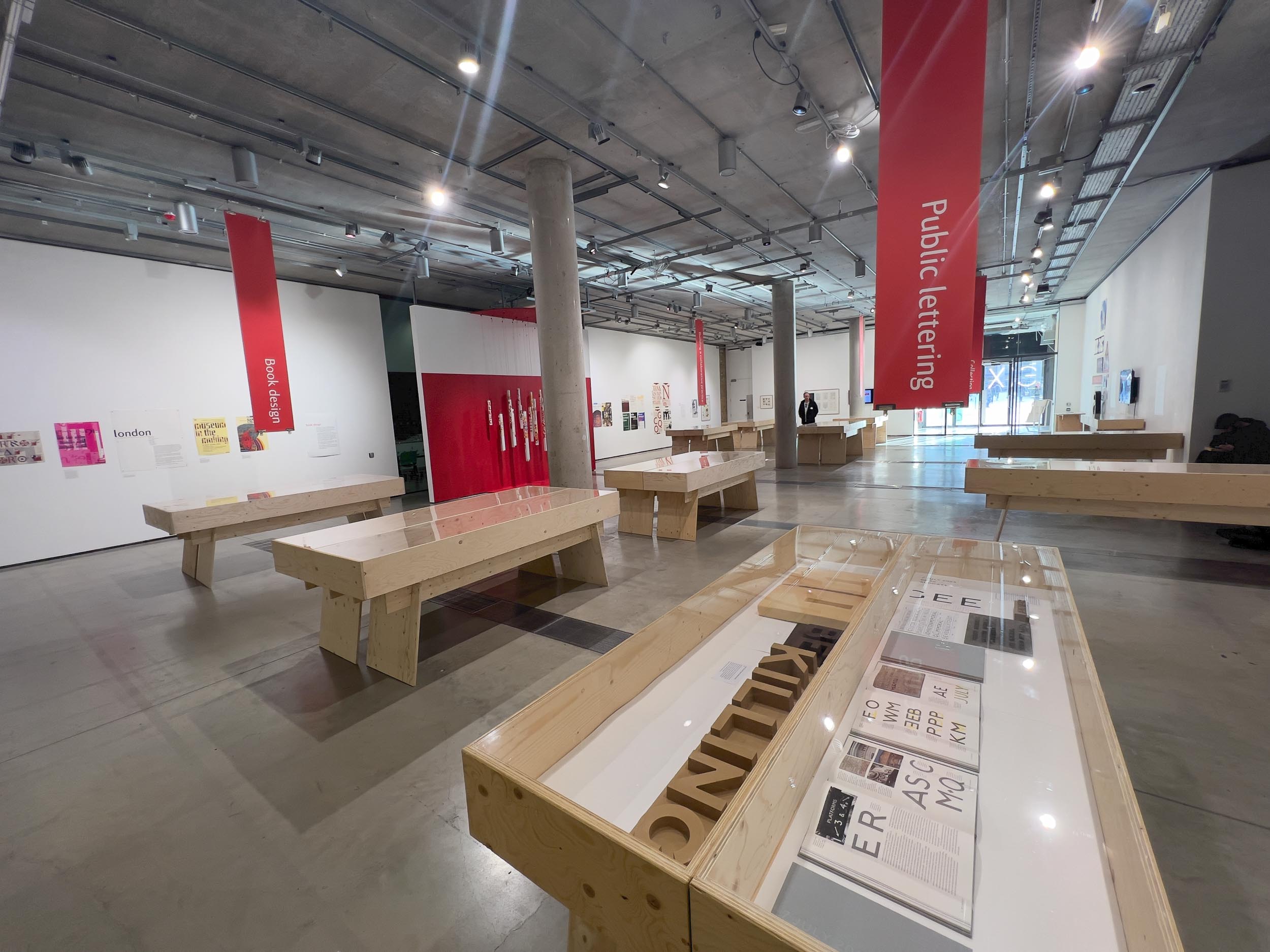 There are a set of interviews with Phil that are available on the college's Soundcloud account – here's the first of those: From Priesthood to Art and Design.
The show is open Tuesday to Friday 11am to 6pm, and on weekends from 12 to 5pm, and runs until 3 December.