A field guide to love & typography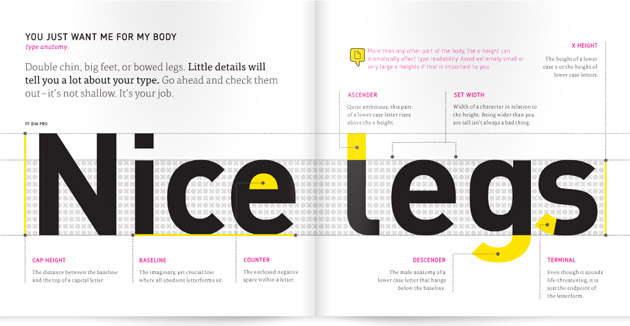 The good folks over at FontShop have just launched their Education page, which features a series of really rather helpful documents about all things typographic.
The first of these, Meet Your Type: A field guide to love & typography, looks at the elements of typography, typeface selection, typographic details and buying fonts (of course). It's a really good primer, looking at kerning, leading, letterspacing and so on, all written in Erik Spiekermann's enjoyably quirky style.
There's a Type Tips document too, which looks at capitalisation, en and em dashes, tabular figures, speech marks (or smart quotes), ligatures, justification and bullet marks.
All in all they work as a great introduction to typography. Take a look.