LDF10: Designers Block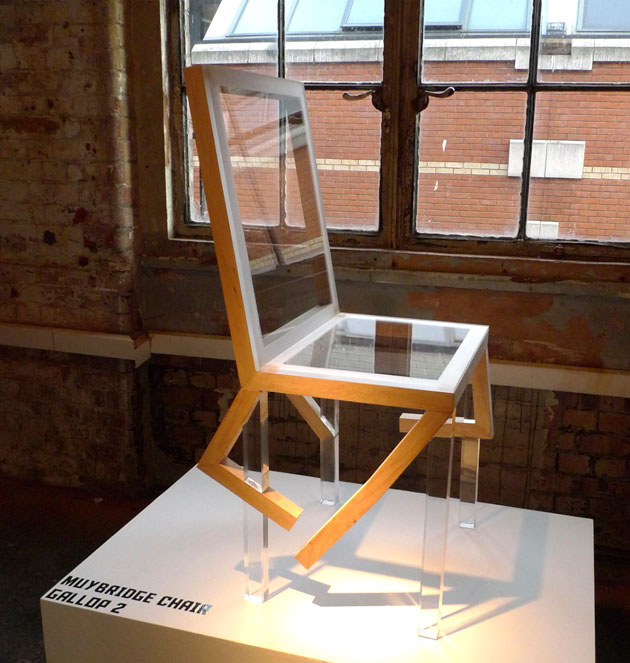 We made our way across to the Bargehouse at Oxo Tower Wharf yesterday to check out this year's Designers Block, and figured we'd treat you to a few of our favourite finds.
Just above is Mike Kann's Muybridge Chair - Gallop 2, part of a series of chairs: "designed to create an animation of movement in a physical object. This range is based on a set of images of a horse walking captured through the pioneering photography/video work of Eadweard Muybridge." Brilliant.
Sticking with chairs, we loved Hendzel and Hunt's Made in Peckham range of furniture (below), made from reclaimed and waste materials from the streets and yards of SE15, and without the use of metal fixings, just handmade wooden dowels. Lovely stuff.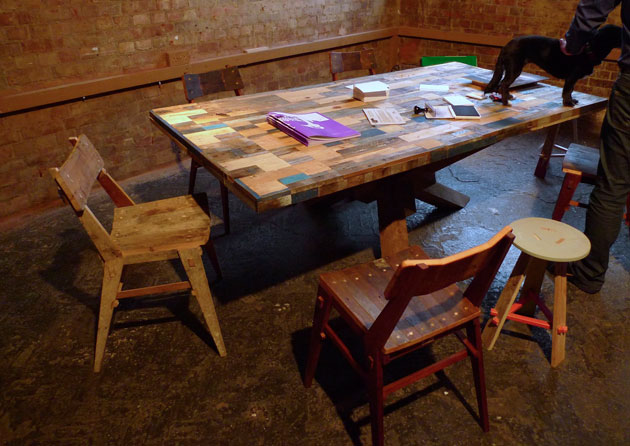 As you can see above, the boys from Hendzel and Hunt had bought their dog with them to do some PR; but the gang from Lazerian had made their own dog, in the form of Gerald (below), who comes in various shapes and sizes. We'd love a Gerald for the studio...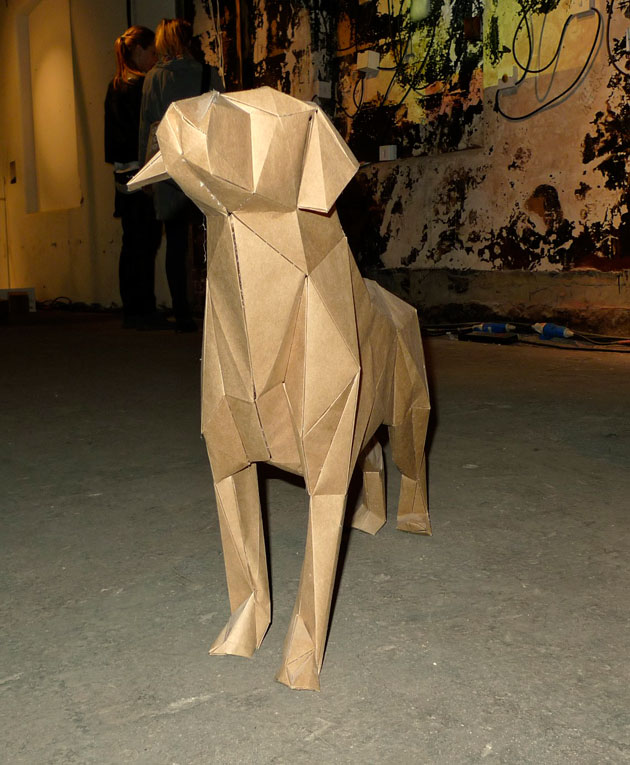 And sticking with the animal theme, Sung Kug Kim was showcasing his beautiful Bi-King handlebars: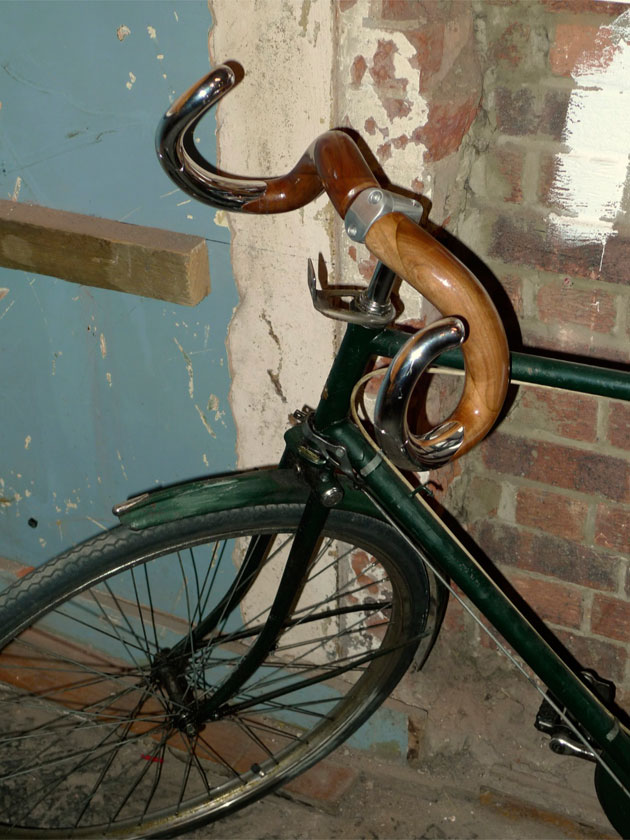 Designers Block is on at the Oxo Tower Bargehouse until Sunday 26 September.