Letterpress event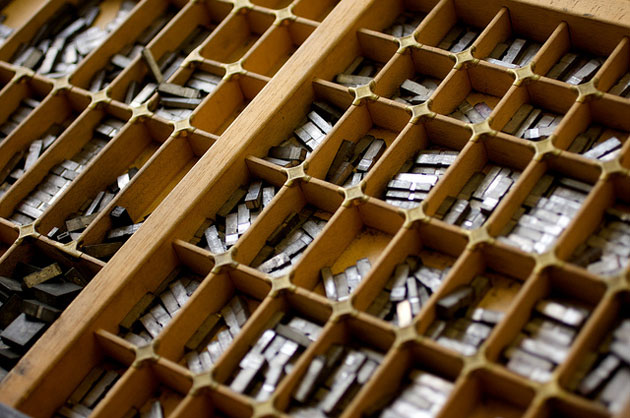 There's a couple of interesting letterpress events coming up in the capital in the next few weeks.
First up, on Friday 19 November at the St Bride Library is Letterpress: Forward Thinking - a day of talks and demonstrations 'celebrating new ideas and practice in handset typography'. Check out the full programme.
Following hot on the heels of that is Reverting to Type, an exhibition of work by contemporary letterpress practitioners from right around the globe, curated by New North Press and Richard Ardagh. The show runs from 10 to 24 December at the Standpoint Gallery, 45 Coronet Street, London N1. You'll be able to buy a lot of the work on show, and even have a go at creating your own Christmas card on an Adana press.