D&AD Graduate Academy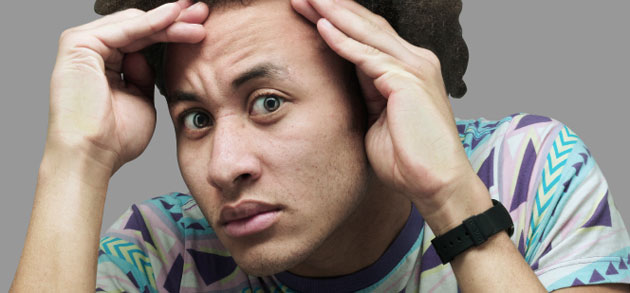 So this looks interesting: D&AD have teamed up with Hewlett Packard (or HP as they now call themselves) to create the Graduate Academy for final-year students and recent graduates: a five day creative bootcamp in London, running from 22-26 August this year.
The specifics of the Academy are presumably still being ironed out, but they say "The invited attendees will be tested and trained to the limit by leading practitioners from the creative industries… The Graduate Academy will teach graduates about their role in a creative organisation. It will show them how to bring their education-based skills into a work setting, how to view their work objectively and how to contribute as a member of a team."
There are places on the Academy for 100 students, and of those, the best 50 will go on to be offered 3 month fully paid placements with top creative agencies (though as yet they've not specified which those agencies are), running from September.
To get onto the programme, you have to complete the brief that's been set, and it's a fair old humdinger: "Use your talent to show how HP's Workstations can connect with creatives everywhere".
We're guessing that boils down to: how do you convince a Mac-loving creative community that they should ditch their Mac Pros for HP Workstations?
Looking at the webpages for relevant computers from each of those companies, you get a very quick sense of how differently they currently communicate: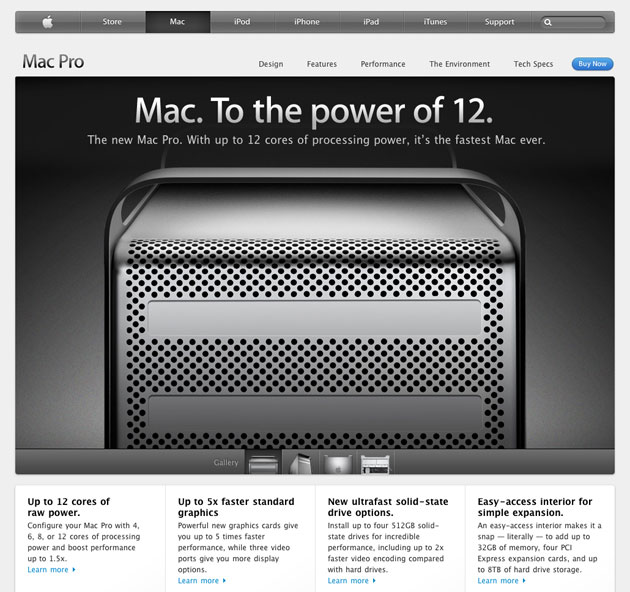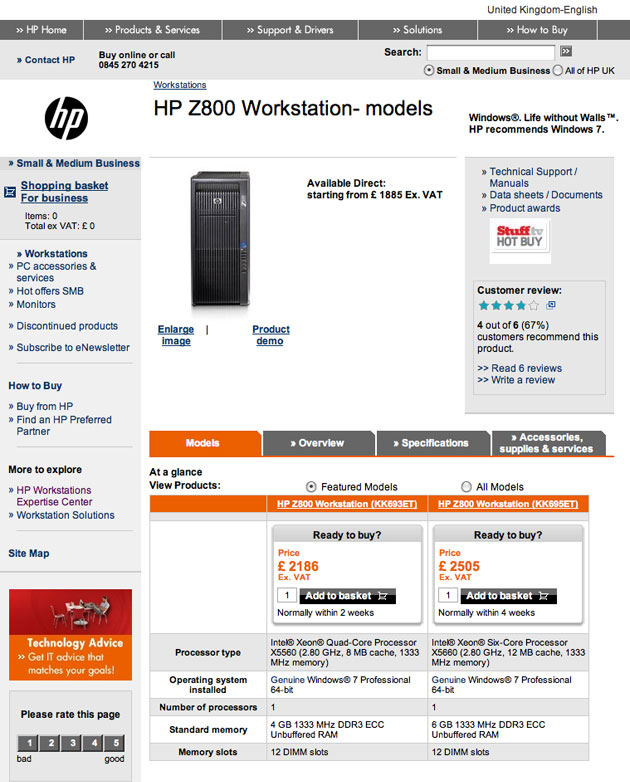 Even the URLs are a fair indication of where they're at:
http://h10010.www1.hp.com/wwpc/uk/en/sm/WF25a/12454-12454-296719-4270224-4270224-3718645.html
It's a fairly open brief, and the prizes of a place at the academy, and the placements, are hugely valuable, particularly given how many graduates are competing for jobs at the moment.
The deadline for entries is Friday 27 May, and entry costs £15. Students who graduated in 2009 & 2010 (as long as they're not already working full-time), or who graduate this year, are all eligible.
posted: 30 March 2011
categories:
Events