Pick Me Up 2011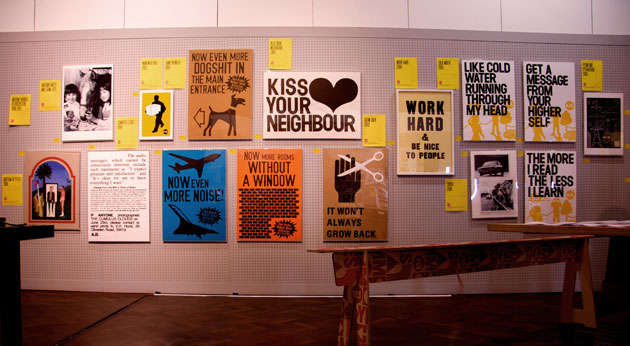 We're a bit late getting to this, but this morning we nipped along to the Pick Me Up show, currently on at Somerset House.
The show features work by a host of graphic designers and illustrators, and is part exhibition, part shop, part gallery, part performance space.
This year's artist in residence is Anthony Burrill, who has a room dedicated to his work (above, and below). Incidentally, the show itself is designed by Michael Marriott, who also worked with Burrill on his recent show at the Biscuit Building.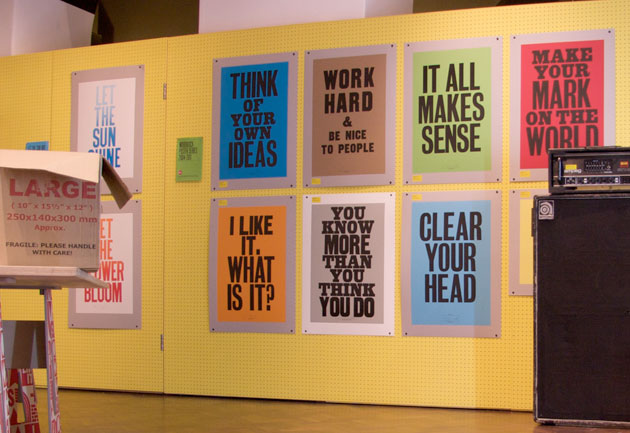 Screenprinting cooperative Print Club London have also set up a studio space at the show, and have a range of limited edition prints on sale for £150 each.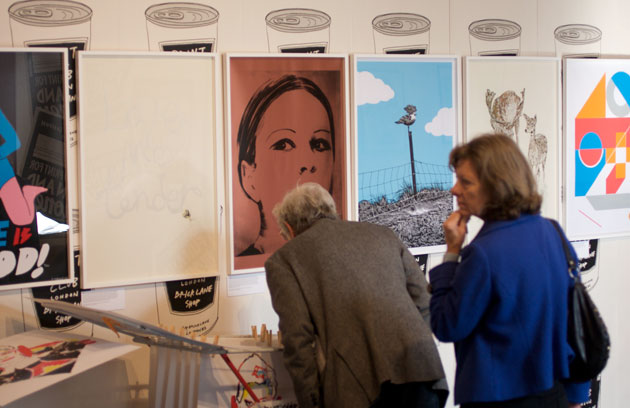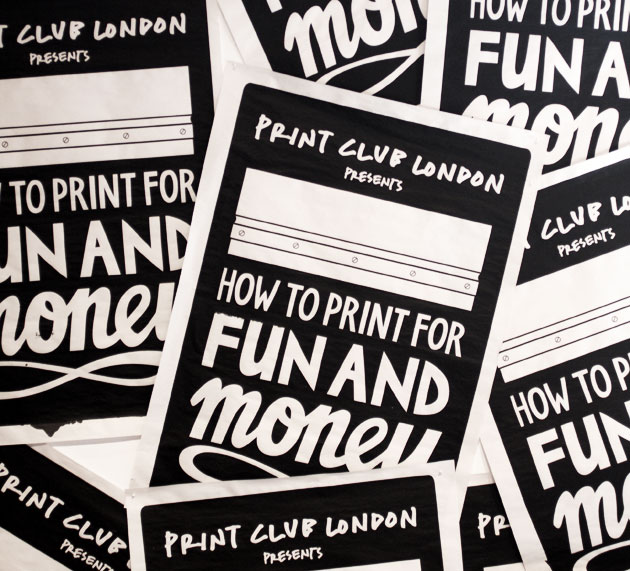 We particularly liked the room set up by Evening Tweed (a "design collective of sorts") consisting of the very talented Jez Burrows, Owen Gildersleeve, Sarah King, Tom Rowe, and Thomas Forsyth. We chatted to Owen about the show, and he said that it was a really great opportunity to exhibit work to an audience who wouldn't otherwise get to see it, which seems like a good thing- though to our mind Somerset House still feels just a bit too dainty for this sort of event. (It'd be great to see a show like this as part of the London Design Festival too.)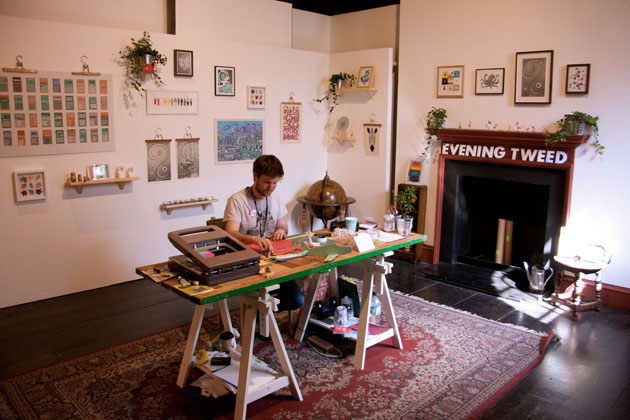 Downstairs at the show the gang at It's Nice That had set up a live drawing studio, where we caught up with Tom Gauld, who (naturally) was busy drawing robots.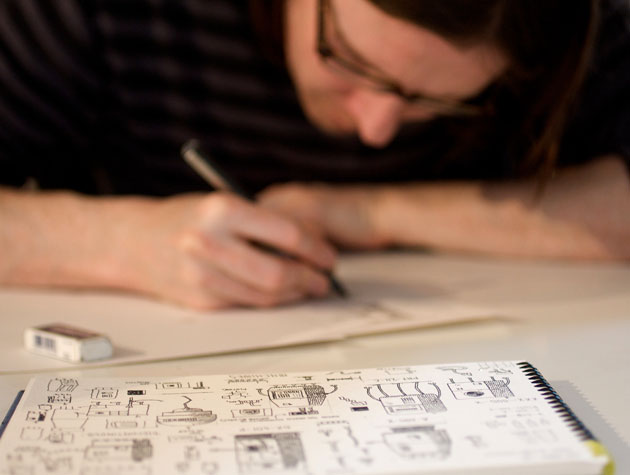 The show is only on until Sunday (27 March), so if you want to check it out, better get your skates on.