Great Joy
Our hearty congratulations to Max Fraser on organising his fantastic Joy of Living exhibition at Somerset House, which raised £25,000 for Maggies Cancer Caring Centres. Now that all the works have sold, the list of who created each piece has gone live on the site.
We were lucky enough to be asked to create a piece ourselves (above). We wanted to do something typographic, so started playing around with text and letterforms on the graph paper, and found ourselves creating a monospaced typeface, its forms and dimensions entirely determined by the page size and the grid. Once we'd shaped out the entire alphabet we noticed that the J, O and Y had lined up in a column, which seemed too happy an accident to ignore.
We also found a bit of time to use the fantastic FontSruct online tool to create a fully functional version of the typeface, which we've called Sector 7 (below).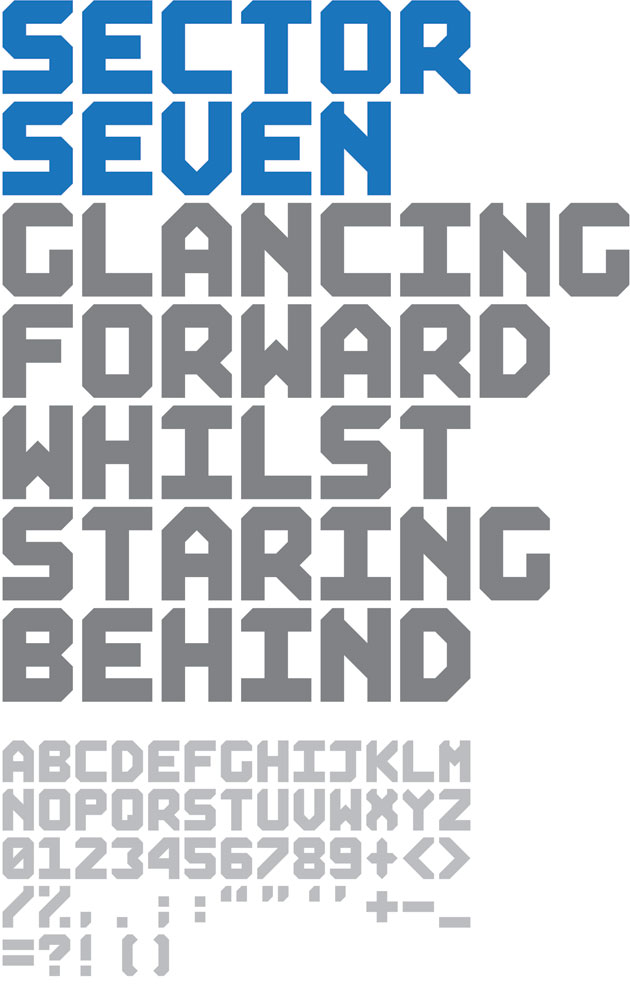 All the Joy of Living works are now sold, but Max is still collecting donations at this Just Giving page - it's a fantastic cause, so if you have a moment, go donate.