The Beauty of Books: Paperback Writer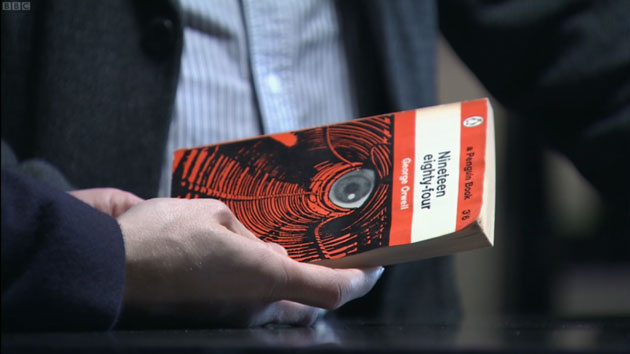 Just in case anyone missed it - our studio partner David Pearson made an appearance on the final episode of BBC4's The Beauty of Books (that's him doing some rather fine hand-modelling in the picture above). The show looks at the art of cover design, with particular reference to George Orwell's Nineteen Eighty-Four and Anthony Burgess's A Clockwork Orange; as well as glancing at how the e-book reader is affecting the publishing industry.
It's a great show, well worth checking out while it's still available.
posted: 3 March 2011
categories:
Books