Central Saint Martins pop-up shop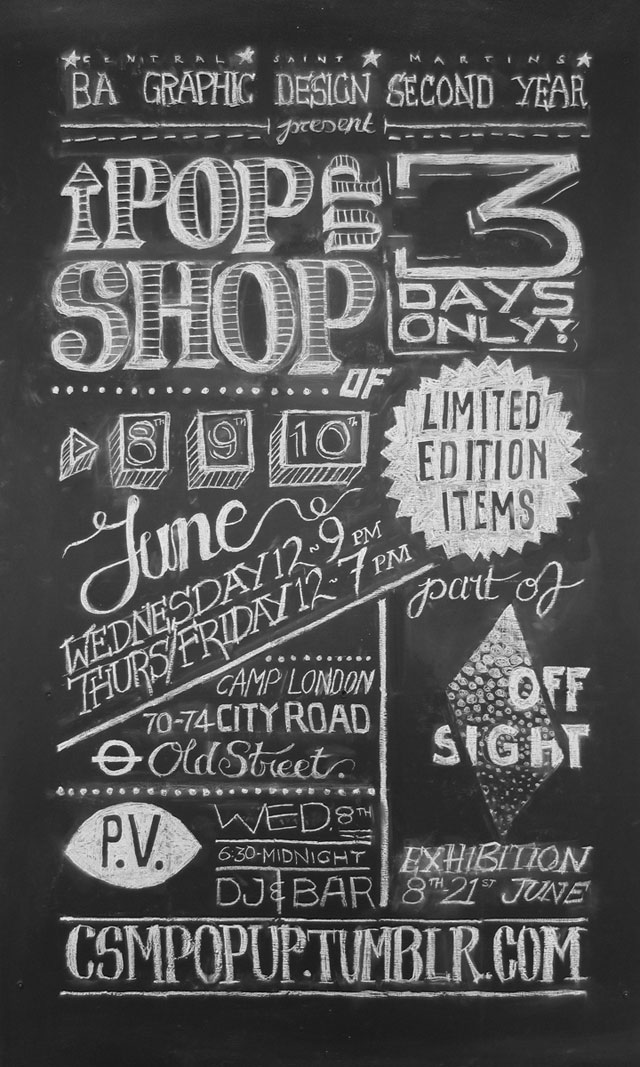 Kate Goodridge, a second year student on Central Saint Martins BA Graphic Design course has been in touch to let us know that they're running a pop-up shop next week at the City Arts & Music Project, selling a mix of limited edition, bespoke and handmade items. The show is part of their Off Sight exhibition, created for their campaign (which we recently posted about) to keep the printmaking facilities on site when the college moves to Kings Cross later in the year.
The pop-up shop runs from Wednesday 8 to Friday 10 June, and the main exhibition until Tuesday 21 June. All the profits go towards their final year show - it's a good cause, but more importantly, you might find some great work from an as-yet undiscovered talent...
Lovely flyer too.