Phil Baines on remembering, the French way
~ While Alistair is away cycling the length of Great Britain, we've invited twenty disgustingly talented people to each write a post for our blog. Today's post is from the redoubtable Phil Baines: designer, writer, teacher, and cyclist. ~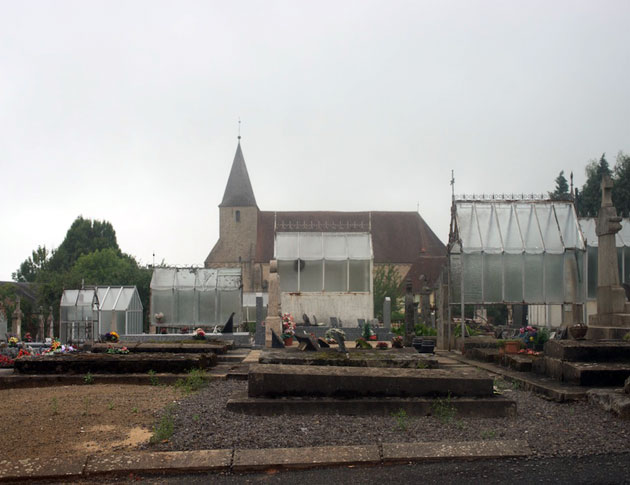 I've long had a fondness for wandering old cemeteries, seeing the variety of lettering and types of memorial, but in all my trips to France had given their graveyards little thought.
This summer however we spent two weeks in Azerables, a small village near the Creuse valley in northern Limousin, pretty close to the centre of the country. During the first (dull) day we explored the village on foot, and on one of the quieter roads out came across the sight of old greenhouses peeping over a low wall. This turned out to be the cemetery, detached from the church, and so very different to the British kind.
Very few of the graves had the upright carved stone, preferring instead a flat slab with lettering glazed onto ceramic, and occasionally steel, disks or rectangular plates, hung, screwed or inset. The variety of lettering, like our carved versions from the 18th and 19th centuries, was quite astonishing too, with many looking like pages from an old typesetting book or Nicolete Gray's book Nineteenth century ornamented typefaces.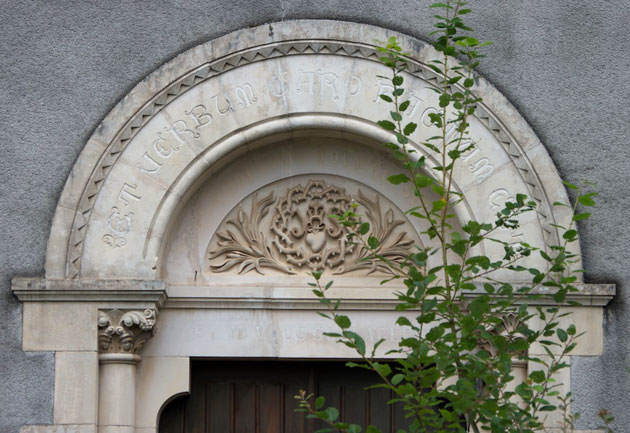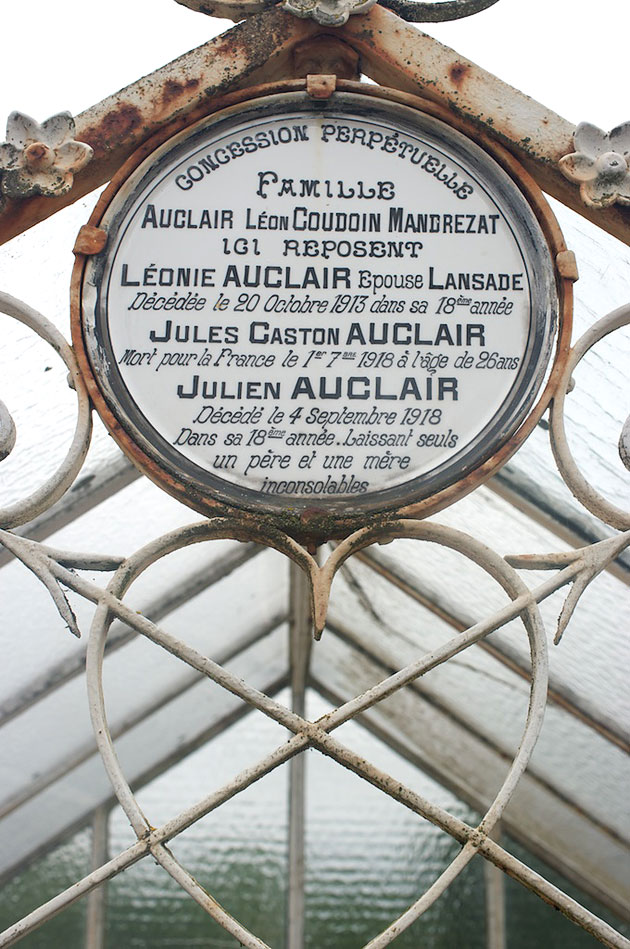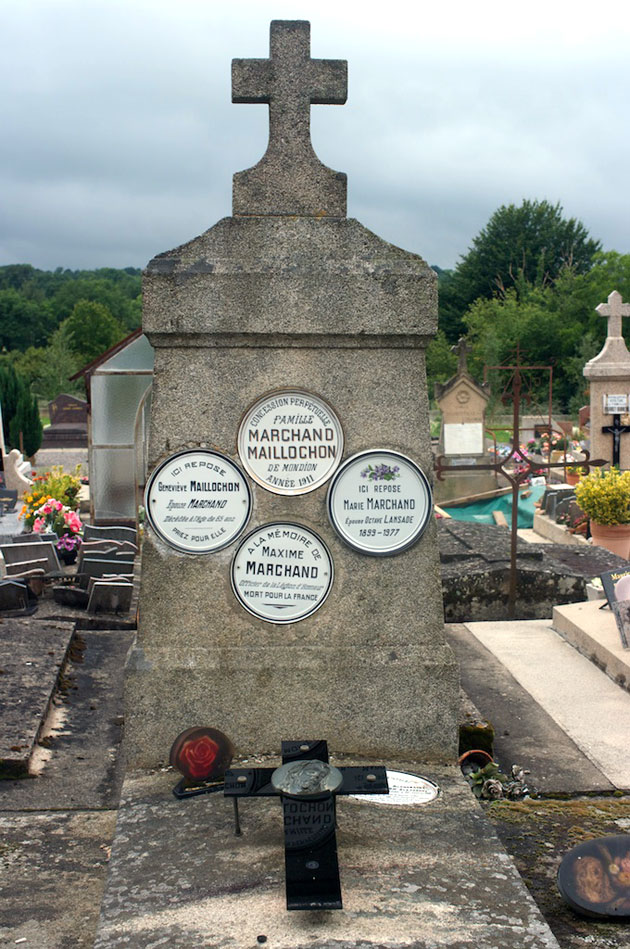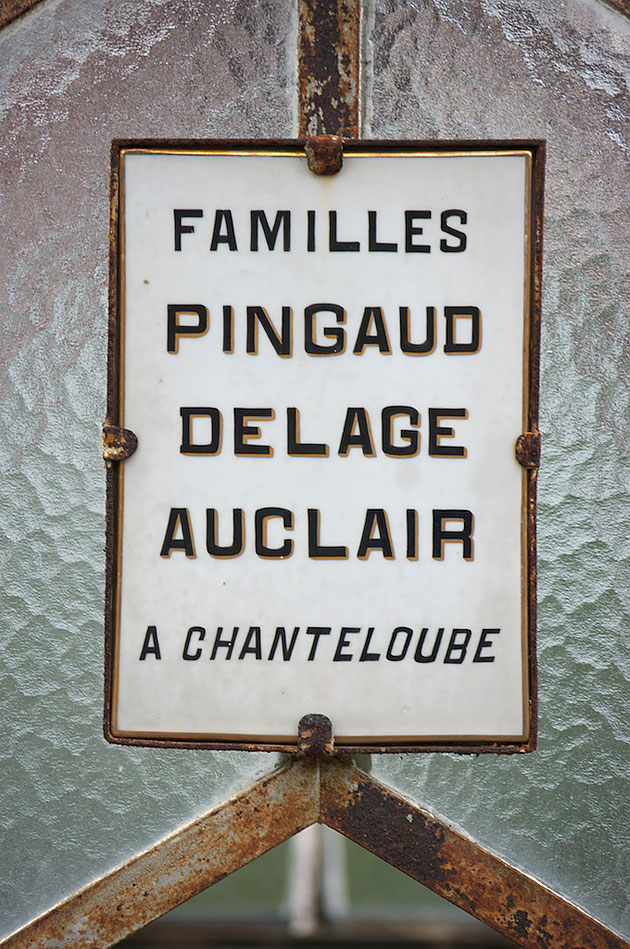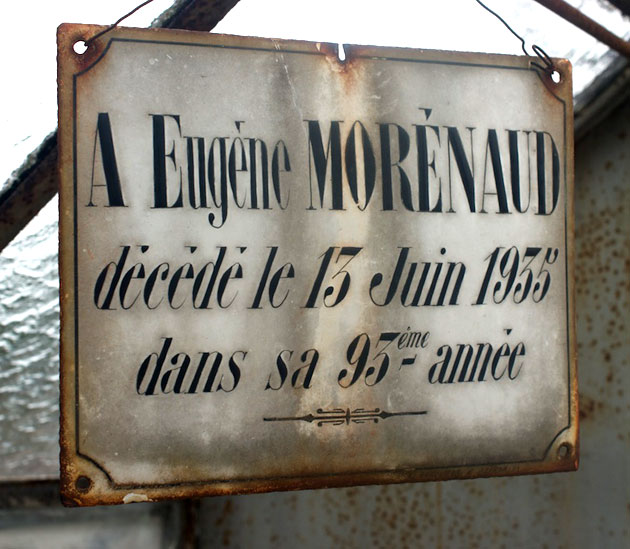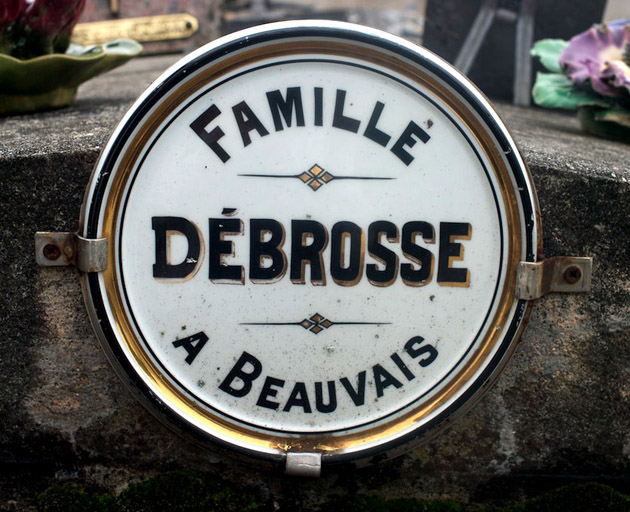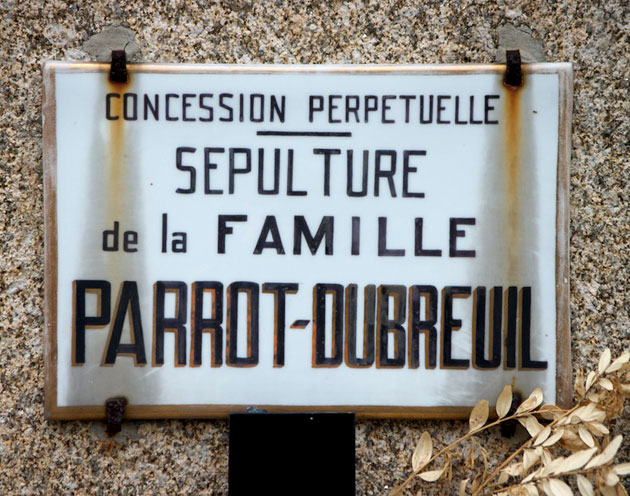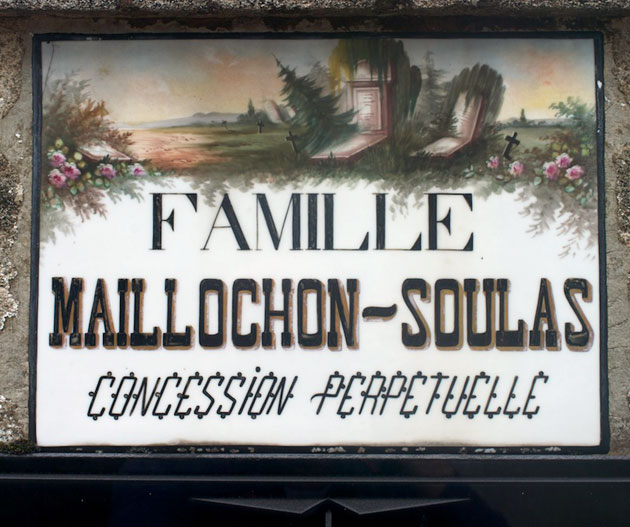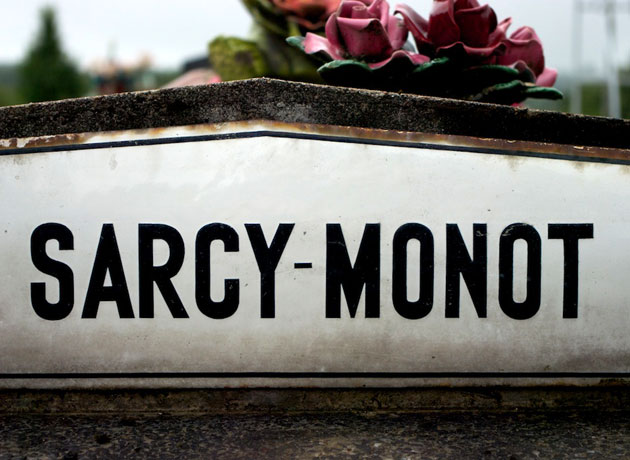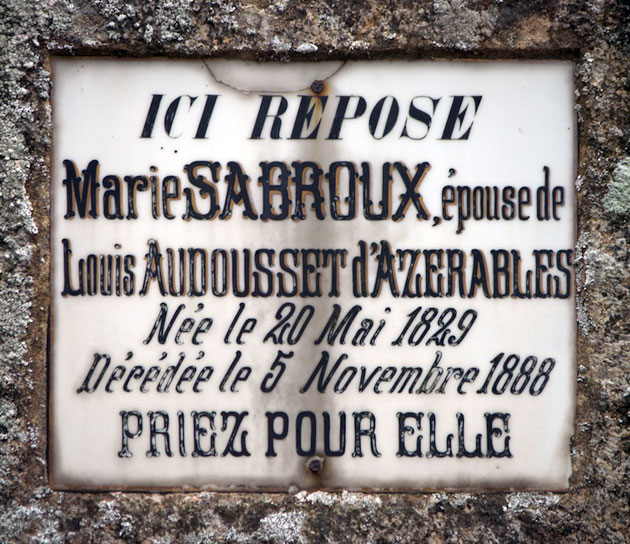 And then the greenhouses, an optional extra, a poor man's version of the Grecian temple (some of which were also present), generally open-fronted and acting as protection to ornaments, beautiful ceramic flowers, occasional real ones, and additional plaques or photographs.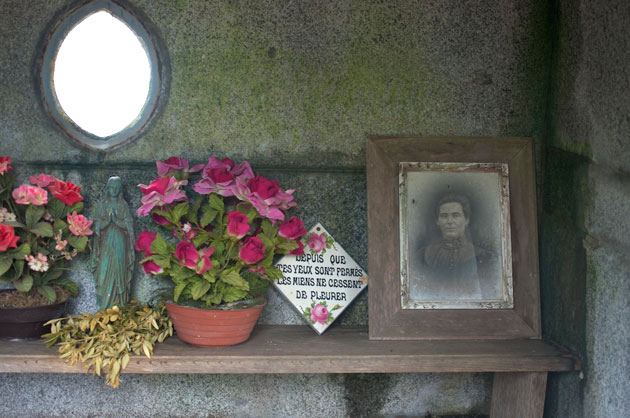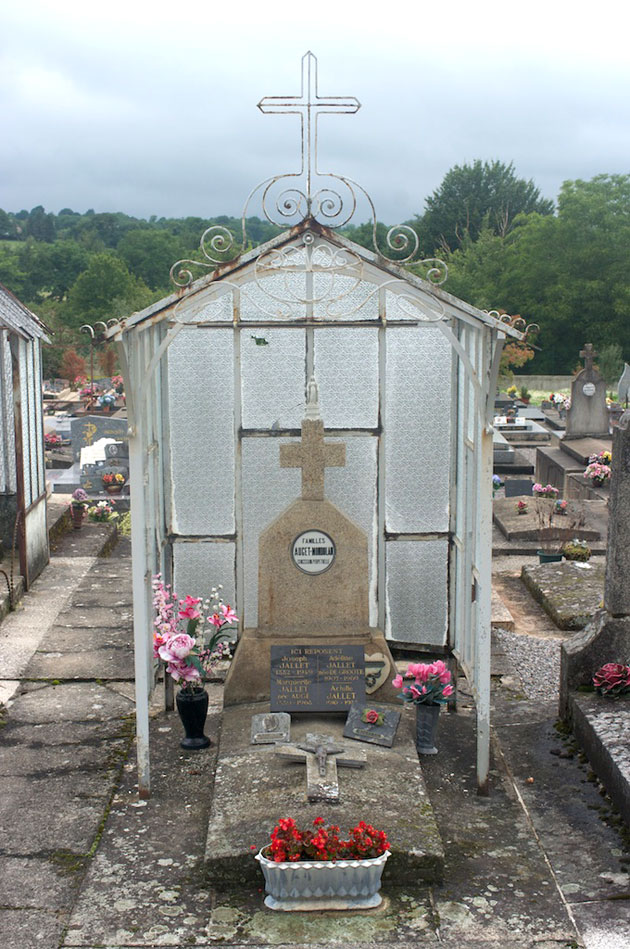 Its always a treat to see something familiar treated differently, and this cemetery was a pleasure to explore. It was lovely to see the care lavished on all aspects of the markers, the variety of slabs, the profusion of lettering styles, and the introduction of these iron and glass mini-cathedrals to contain the flowers, other tablets and carriers of memory. A pleasure too to see how remarkably well cared for everything was. Azerables spoiled me though: elsewhere the double-glazing salesmen have been round, modern alternatives now exist, factory-made industrial units, without the individual touches which make the originals such a treat. They serve the same purpose, but don't fit in at all.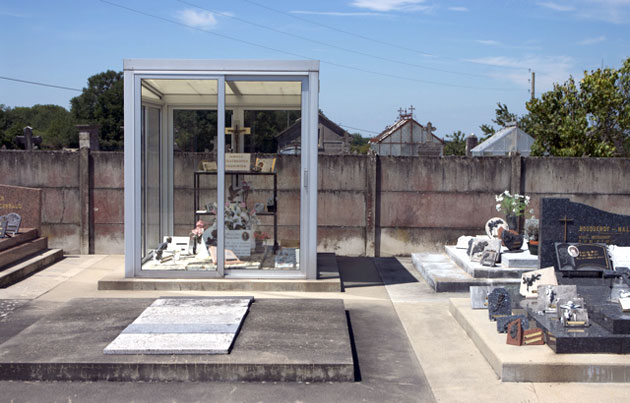 ~ Alistair is raising money for Cancer Research UK during his ride - please wander over to his Just Giving page and donate a little cash. ~