T-Pylon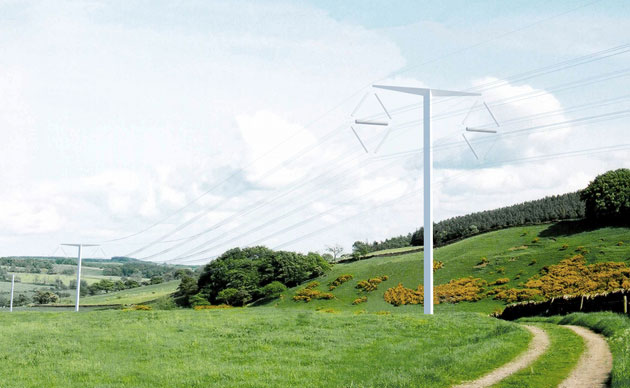 So the folks over at RIBA have announced Danish architecture, engineering and design studio Bystrup as the winner of their competition to redesign the standard British electricity pylon, with their T-Pylon design.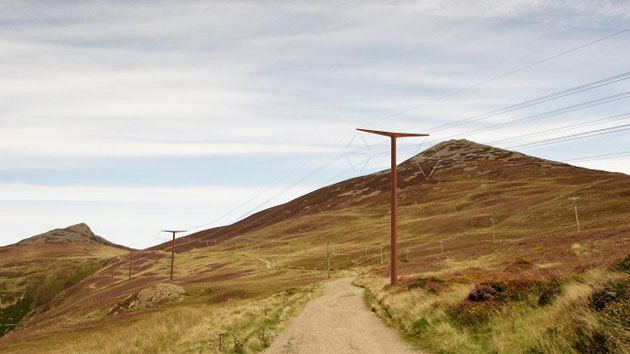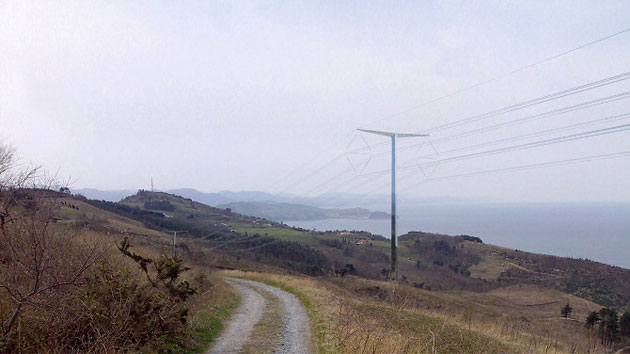 The design was praised by the judges for managing to reduce both the size and height of the pylons, and consequently the amount of materials used in their construction.
It's not the most radical of the six shortlisted designs (out of the 250 entries), and it's interesting to read that National Grid, who also sponsored the competition, are going to talk to the studios behind two of the other entries as well - including New Town Studio with their gorgeous Totem design (below).