Hoxton Street Monster Supplies: now online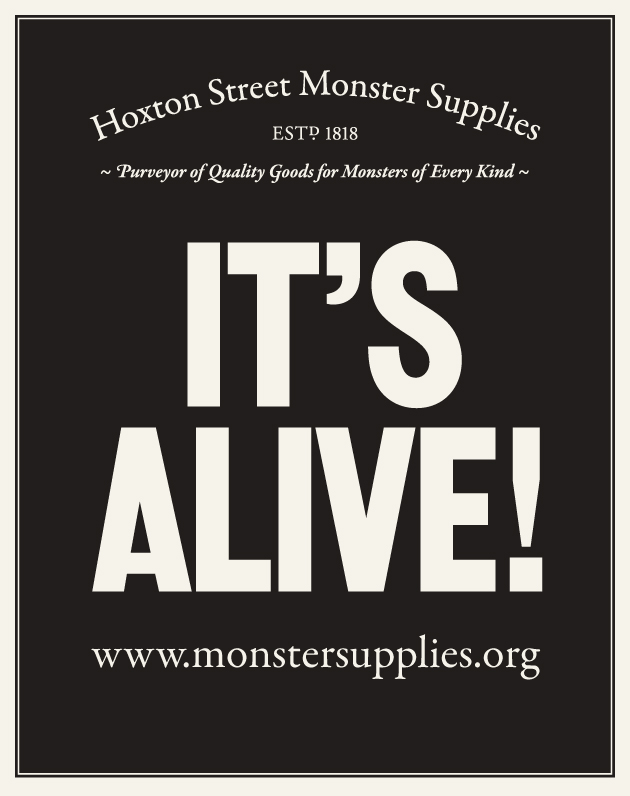 Ever since it opened its doors a year ago, customers have been clamouring for an online store for Hoxton Street Monster Supplies. And now, thanks to the brilliant work of a team of hugely talented volunteers, the online shop is alive.
And just in time, as we've recently created a whole new range of products for the shop*: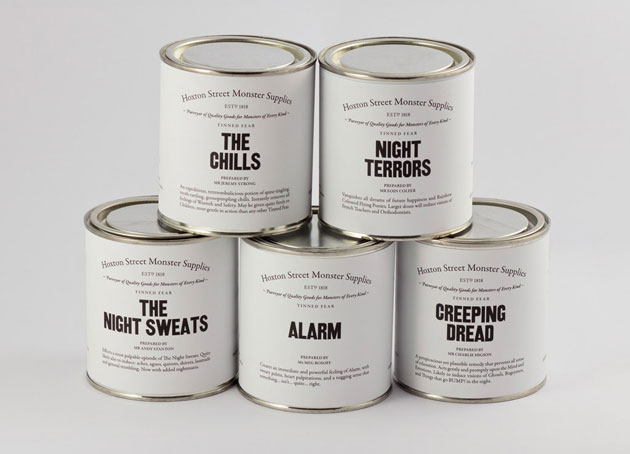 These tins of fear are perfect as a top-up for any monster who's not feeling quite as scary as they should. As well as a batch of fear, each tin also contains an exclusive short story by a top children's author, so they make rather good presents for kids.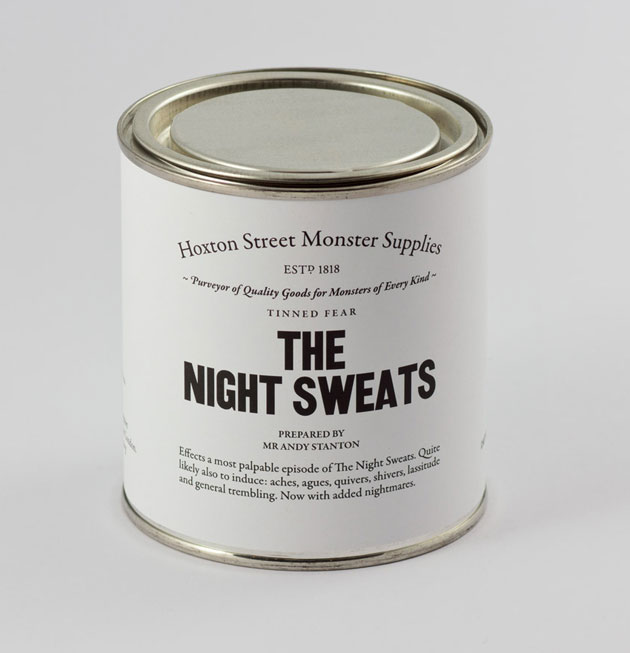 The Night Sweats features a tale by Andy Stanton; The Chills a story by Jeremy Strong; Alarm has a story by Meg Rosoff; the Night Terrors tale is by Eoin Colfer; and Creeping Dread features a story by Charlie Higson.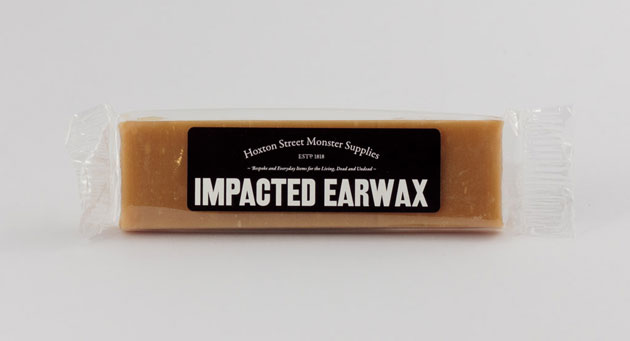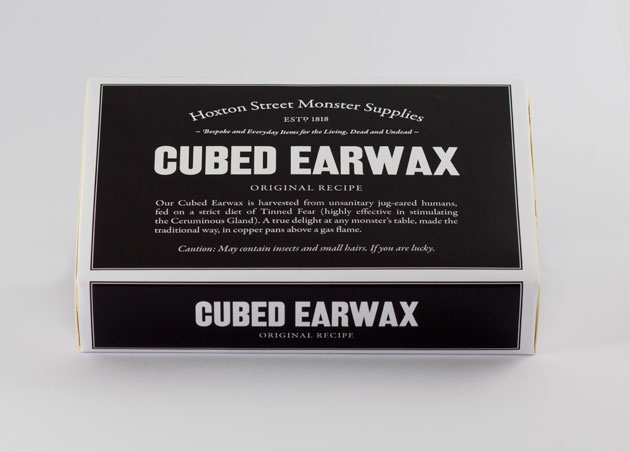 The boxes of Cubed Earwax are 'A true delight at any monster's table'; but we're more partial to the bars of Impacted Earwax.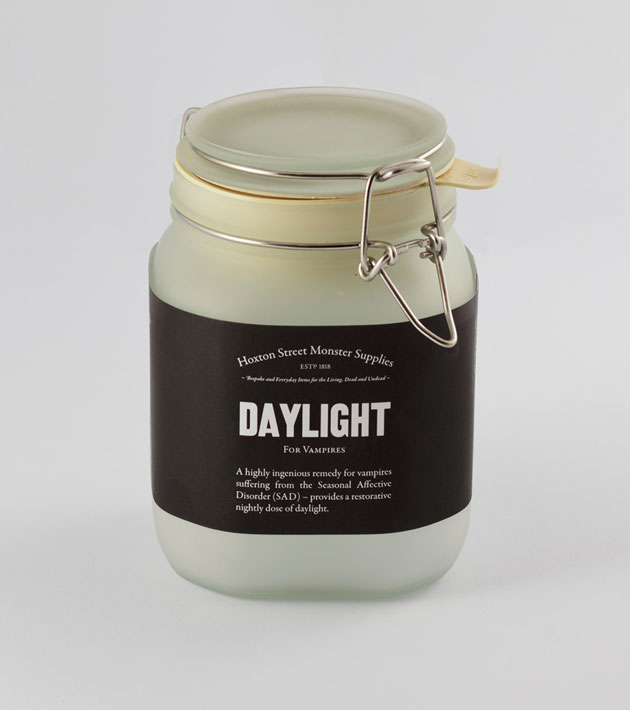 The shop is also selling these jars of Daylight - perfect for vampires suffering from Seasonal Affective Disorder (SAD). You simply leave them out in the light during the day, and as soon as dusk falls, they light up. They also come in a Moonlight version for werewolves who don't want to wait around all month for a full moon: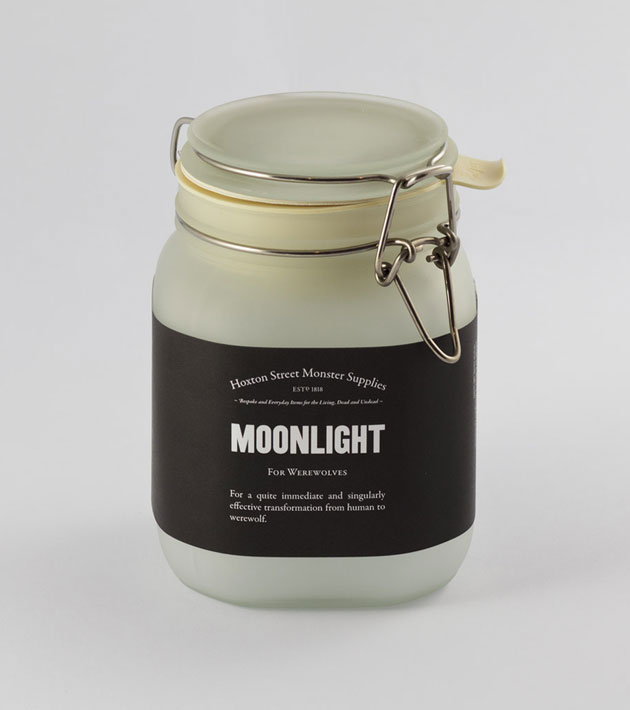 And just in case you have a really sweet tooth (or fang) there are a couple of new jars of sweets: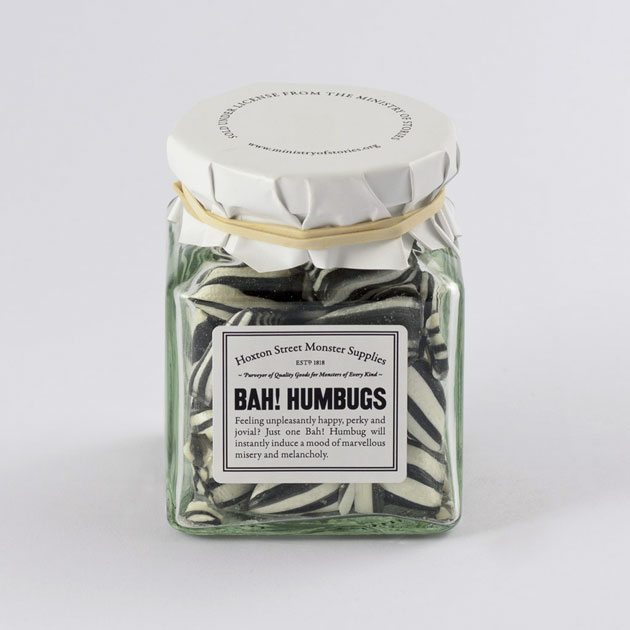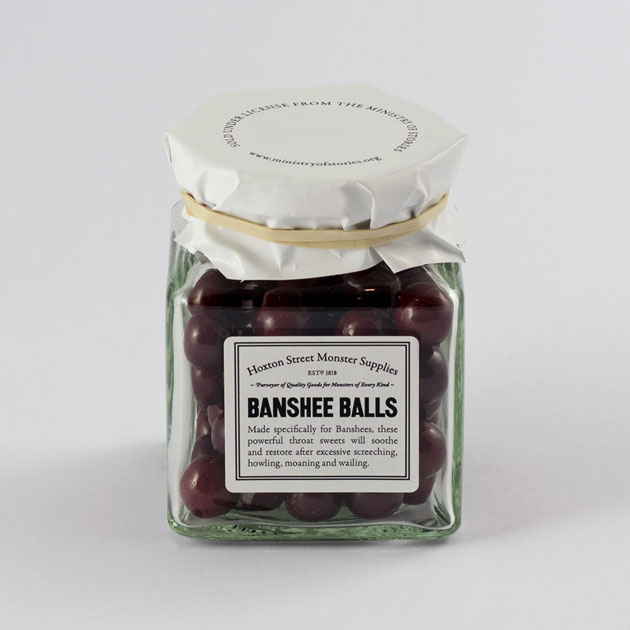 You can also pick up some of the original range of products, including T-shirts, Zombie Fresh Mints, Fang Floss, and of course, some of the books written by the kids at the Ministry of Stories, including the new Awfully Bad Guide to Monster Housekeeping.
The site was designed by Gavin and Jason Fox, built by Simon Pearson, project managed by Chris Meachin, user experienced by Mike Towber; and art directed by We Made This.
*Not all the products are available from the online store; and shipping is only available for UK addresses at the time of writing.