The Awfully Bad Guide to Monster Housekeeping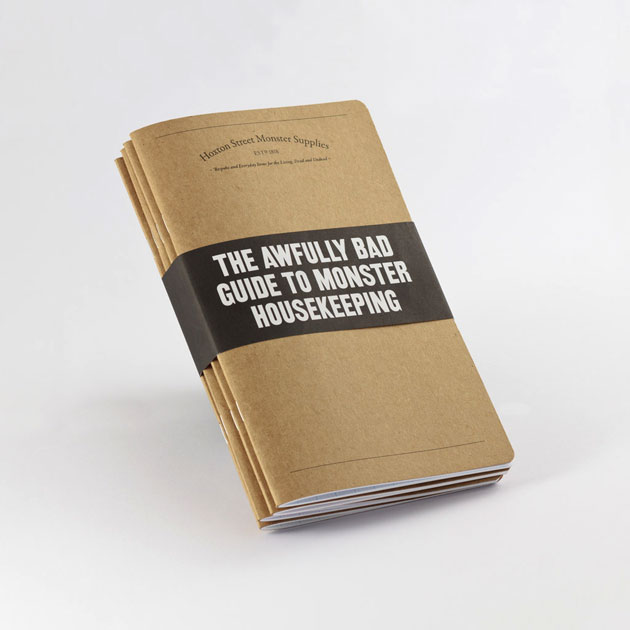 Just under a year ago, the Ministry of Stories, and its fantastical shop front, Hoxton Street Monster Supplies, opened its doors to the world. (You can read all about that on one of our earlier blog posts.)
Since then, they've both been doing really rather well.
The Ministry has helped thousands of kids with their writing, whether in group workshops, or with one-to-one mentoring. The kids get help with all kinds of writing - stories, lyrics, journalism, and even soap-opera scripts. They've published a book or two already, as well as a newspaper all about Hoxton Street.
The latest fruit of their labours is the fantastic Awfully Bad Guide to Monster Housekeeping. The original guide was rather tragically burnt to a crisp by a dragon called Vera, so the young writers of the Ministry were tasked with writing an entirely new guide, divided into four separate books: The Alphabet, Fashion & Grooming, Food & Recipes, and Home & Recreation.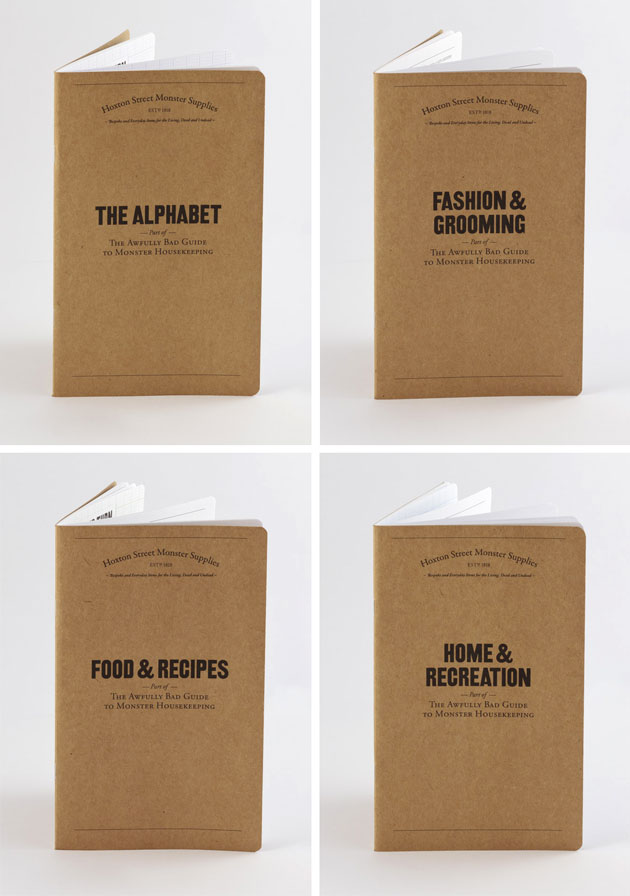 They were helped out by a ridiculously talented selection of volunteer illustrators (Nadia Shireen, Katie Cleminson, Alexis Deacon, Hannah Shaw and Chris Wormell) and poets (Ross Sutherland, Polarbear, Laura Dockrill, Naomi Woddis, and Charlie Dark).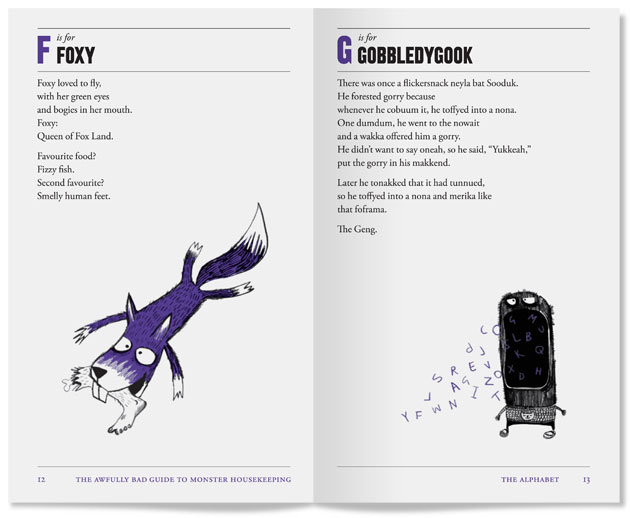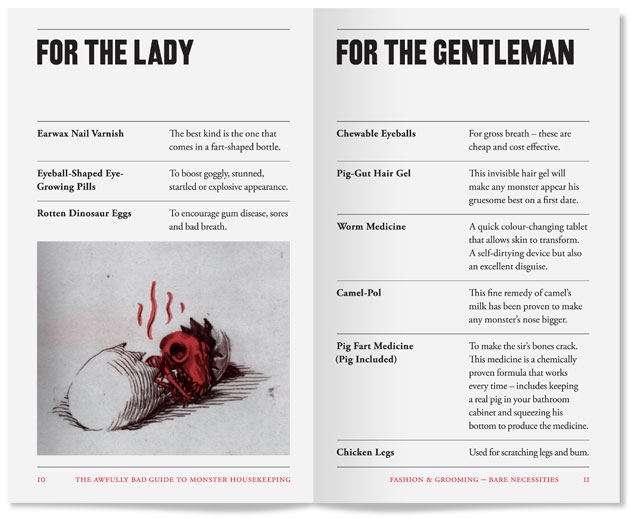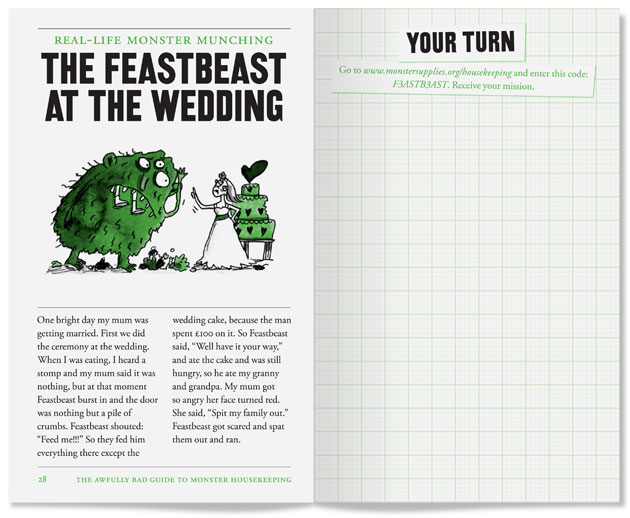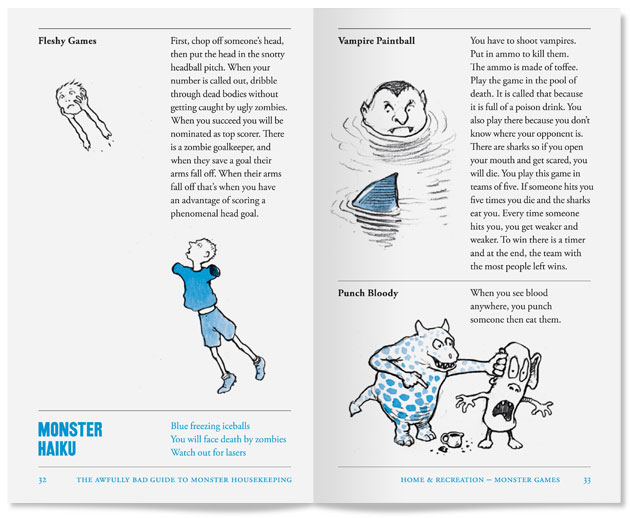 Each section is full of tips to help monsters manage their daily lives, and the books also feature pages where the readers can add in their own ideas.
The books were brilliantly designed by Ed Cornish, with art direction from We Made This.
The books are being sold individually for £3 each, or as a collection of four for just £10.
And heck, they'd make a rather fantastic Christmas present for any young monsters you might know. (Just saying.) You can pick them up at the Hoxton Street Monster Supplies shop.