Aldwych Underground Station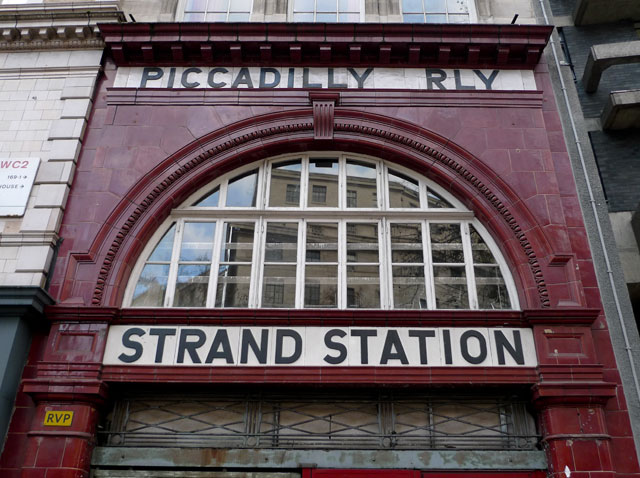 Last week we got the chance to take a trip down into one of the many hidden parts of London, courtesy of the London Transport Museum's Station Open Day at the now-closed Aldwych underground station. The station, on a little branch line off the Piccadilly line, has been closed since the early 90s. It originally opened in 1907 (though it was then named Strand station, being renamed Aldwych in 1915), and right from the start is was rather underused. So underused in fact, that the eastern platform wasn't used at all for train services from 1914 onwards.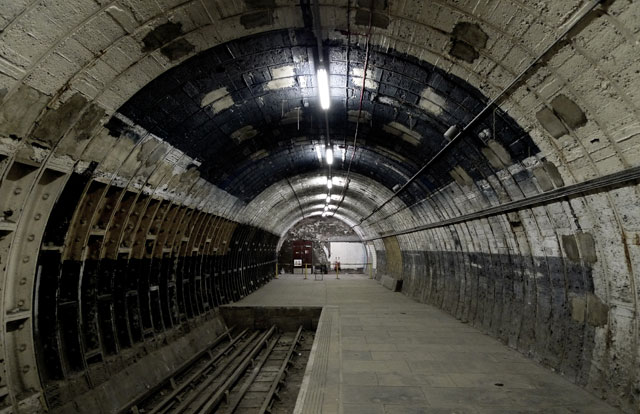 Though it, and the other platform, did operate as air raid shelters for the citizens of London during both wars, and also, during the First World War, for 300 paintings from the National Gallery. In the Second World War, the British Museum even used the station to store the Elgin Marbles. After the war the Eastern platform was used by London Transport to create full scale mock-ups of proposed station designs, and more recently the entire station has been used for film and TV productions, as well for Emergency Response Unit training sessions.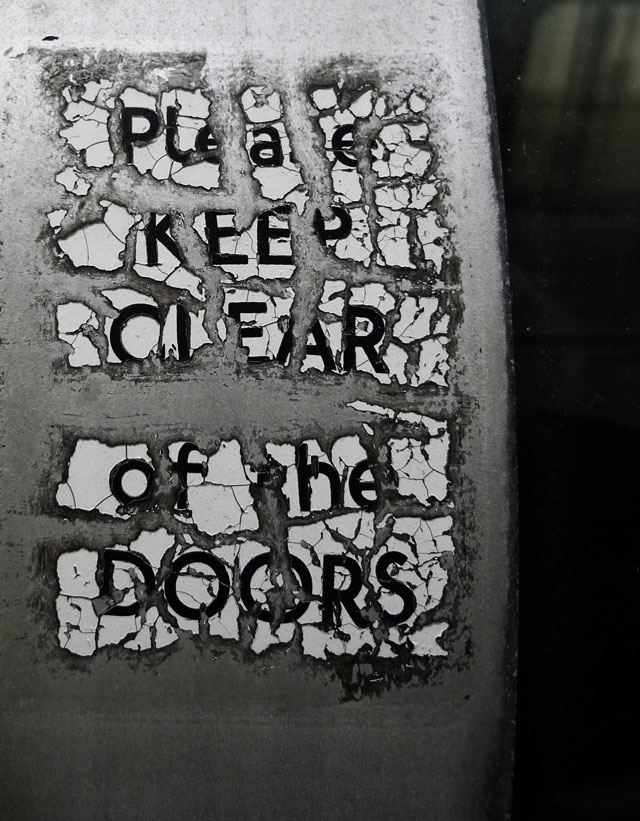 Because of all the film and TV work, it's rather tricky to work out which bits of existing signage and advertising are real, and which are bits left over from various film art departments.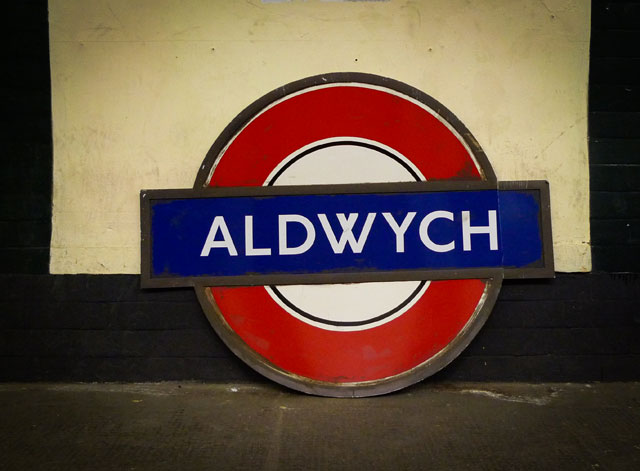 This roundel, which was leaning against one of the walls, looked fairly authentic though. It features Edward Johnston's iconic Johnston Sans typeface, (and the roundel itself is Johnston's design - read more about the roundel's history), interestingly with the alternate version of the W. Possibly from around the mid 1930s?
There were also some genuine posters from the early 70s on one of the walls - check out the mind-expanding Planetarium poster: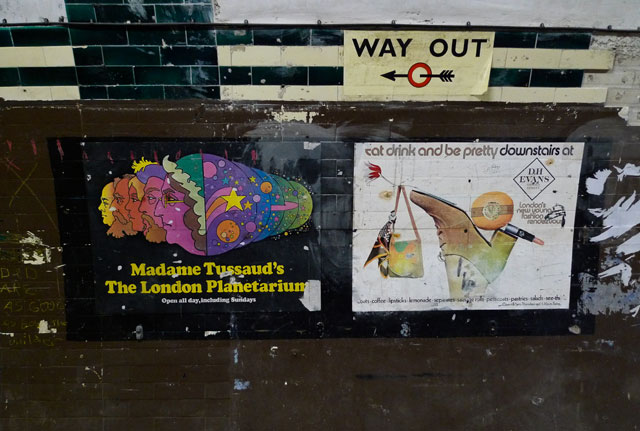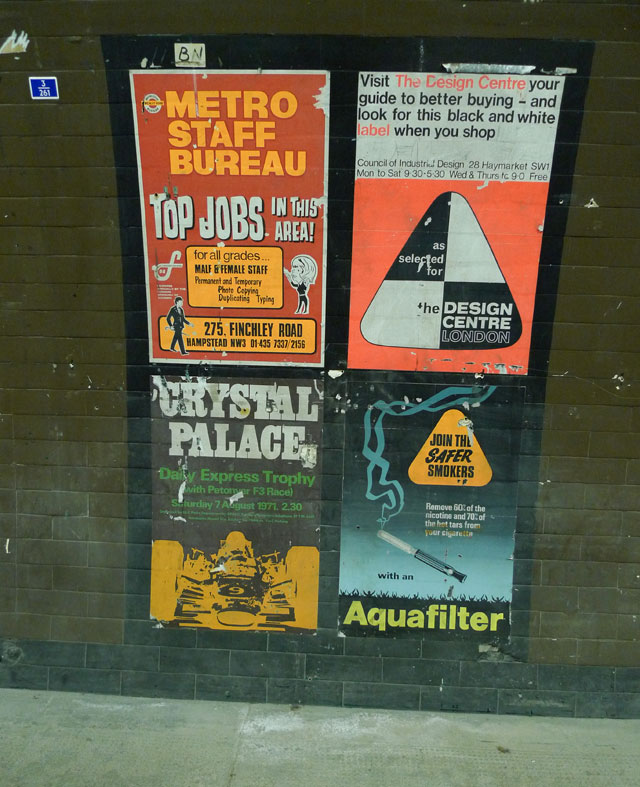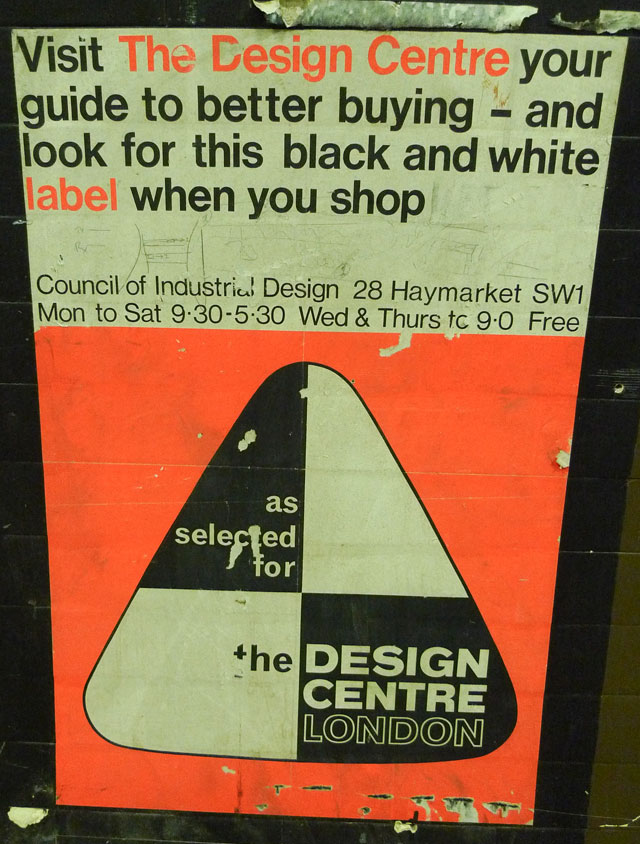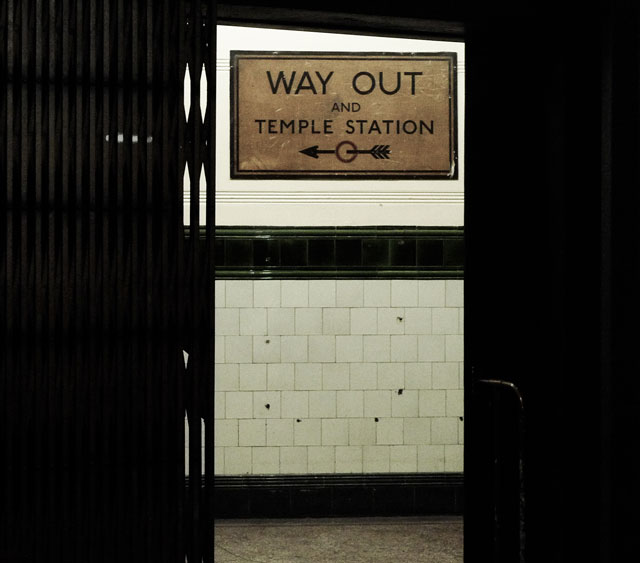 Lovely stuff.