Books, covered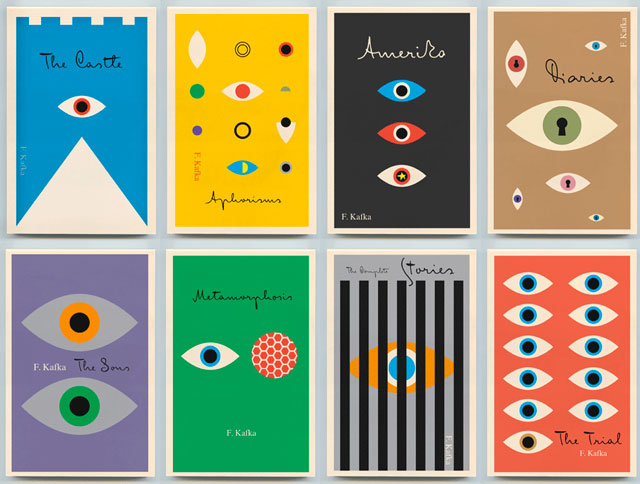 There's been a heck of a lot of press this month about book cover design, which is a Very Good Thing. It's often woefully overlooked in the design industry, let alone in the world at large.
Most of the press comes as a direct result of Julian Barnes namechecking the designer Suzanne Dean (creative director at Random House) in his acceptance speech for the Man Booker Prize, for his book The Sense of an Ending.
Check out this thoughtful piece from Kathryn Hughes in the Guardian, which looks at the growth of the book as object, in the face of the unstoppable march of the e-reader. And then take a look at this piece in the Telegraph about the design process behind the Dean cover; as well as this piece from Nick Duerden in the Independent naming a few of his favourite cover designers. All good stuff.
If you want to go a bit deeper, then make sure you check out Dan Wagstaff's excellent blog The Casual Optimist, where he's just published his favourite covers from 2010 and 2011. In the 2011 list, he features Peter Mendelsund's fantastic series of Kafka covers (top, and below).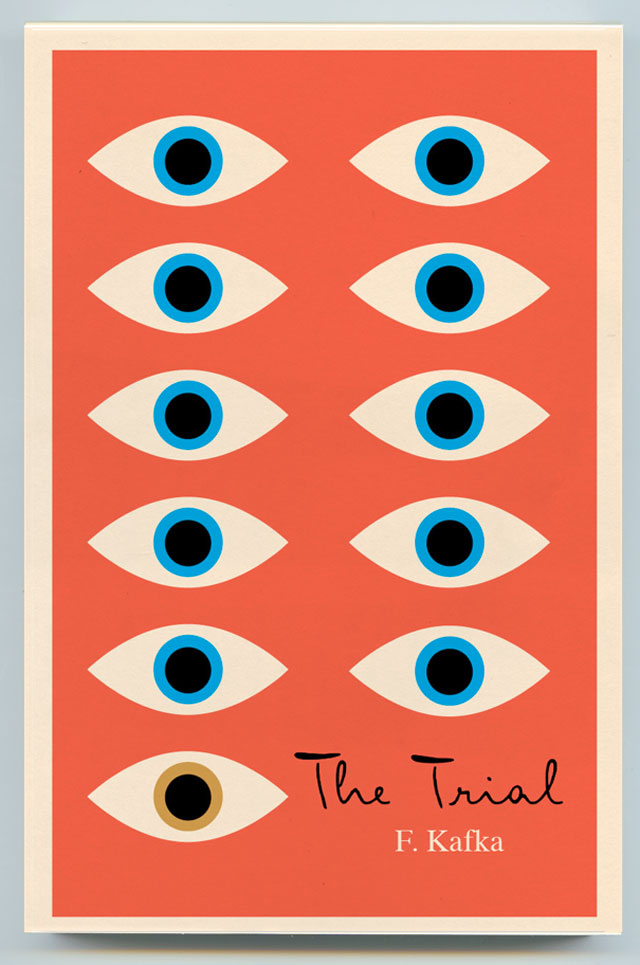 Mendelsund, art director at Knopf and Pantheon, is a bit of a god-like genius - we featured his gorgeous Last Werewolf cover back in April. You should definitely take a look at his brilliantly erudite blog, Jacket Mechanical. And if that whets your appetite, then sate it with Debbie Millman's brilliant Design Matters interview with him. His path to becoming a designer is quite unique, and his thoughts about how a book cover should work are well worth listening to.
Interestingly, he mentions that he's worried that he might be out of a job within five years, because of the growth of e-readers, and the consequent diminishing of the importance of cover design. Well heck, if he's gonna be out of a job, there's not much hope for the rest of us... He also mentions that he himself hasn't read a physical book in years, as he now reads everything on an iPad; so frankly Mendelsund, you've only got yourself to blame.
If that isn't enough, then check out: designer John Gall's lovely blog, Spine Out; the Caustic Cover Critic blog, which seems to scoop everyone else on featuring the very latest book cover designs; the Book Cover Archive, which does what it says on the tin, and also has a good set of links to more blogs; and Faceout Books, which features in-depth analysis of individual covers - such as this post about our studio buddy David Pearson's covers for Penguin's Great Journeys series.
And if you're still not done after all that lot, then how about you read an actual book? We can recommend Joe Dunthorne's lovely Wild Abandon
.
posted: 14 December 2011
categories:
Books