Shaped by War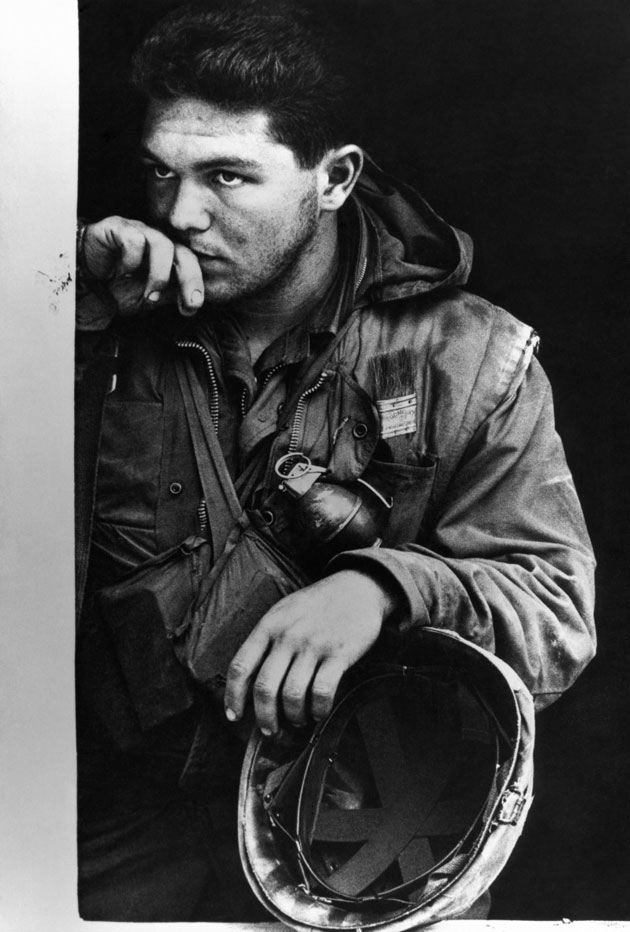 We finally made our way over to the Imperial War Museum London yesterday to check out the excellent Don McCullin retrospective, Shaped by War, that's been running there since October.
McCullin is one of the world's most respected photojournalists, best known for his war photography (though his street photography at home in the UK, as well as his more recent landscapes, are also fantastic); and it's his work from the world's many war-zones that is the focus of this show.
A self-confessed war junkie, McCullin worked extensively for The Sunday Times in the 60s and 70s, travelling to the most dangerous places on the planet to bring back images of the events there. Perhaps one of his most famous images is this shot of a shell-shocked US marine during Vietnam War: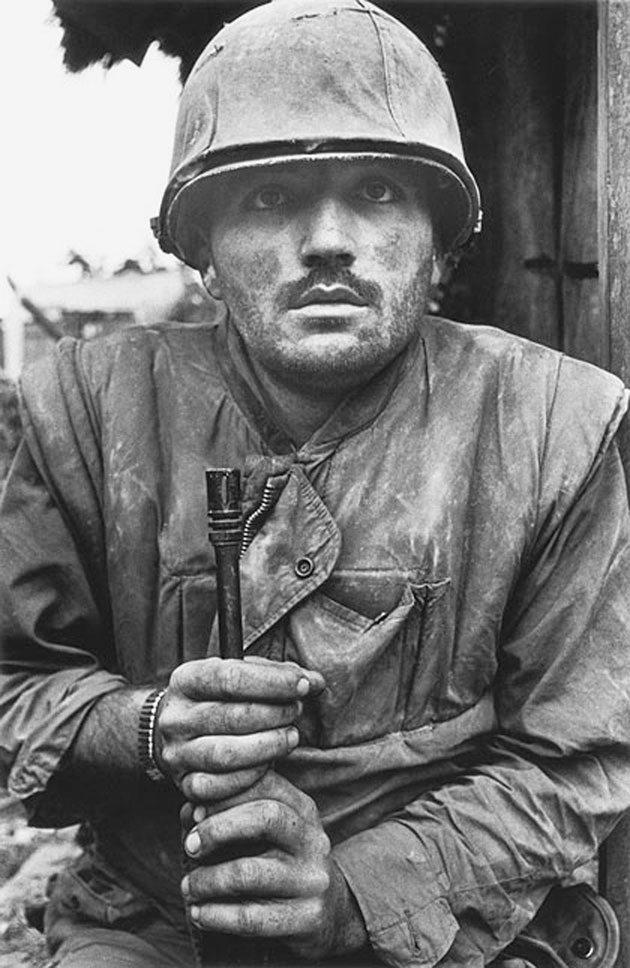 In the show there's a print of the shot showing McCullin's notes about its printing, which is fascinating. It shows the care and attention paid to the printing of a photographic image, but also shows how the analogue process of printing a photograph shares a lot with the the digital process of adjusting an image in Photoshop.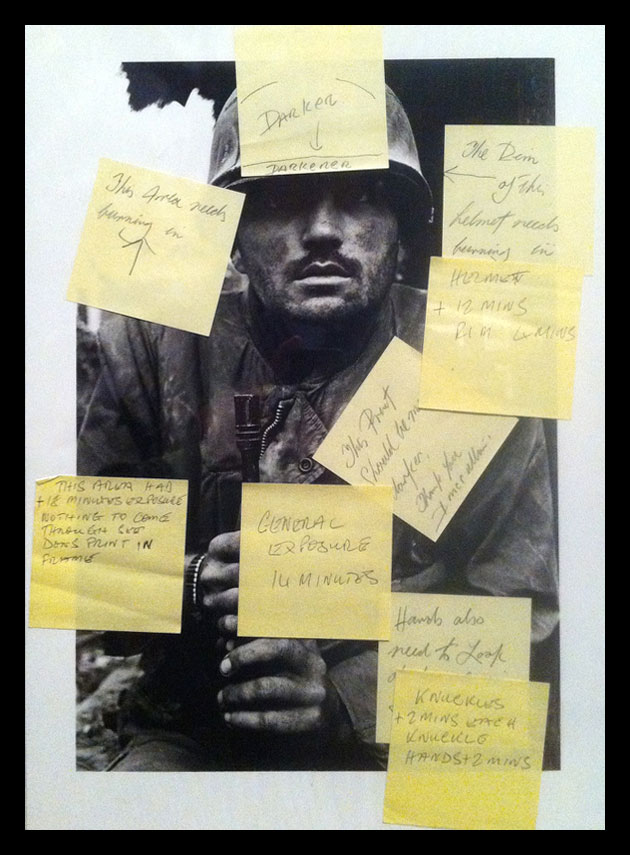 The show features a great half-hour filmed interview with McCullin in which he talks candidly about his experiences - about how he taught himself photography from a series of photographic books, about growing up in Finsbury Park, about the darkness inside him that comes from seeing the things he's seen, and about moments of near-madness.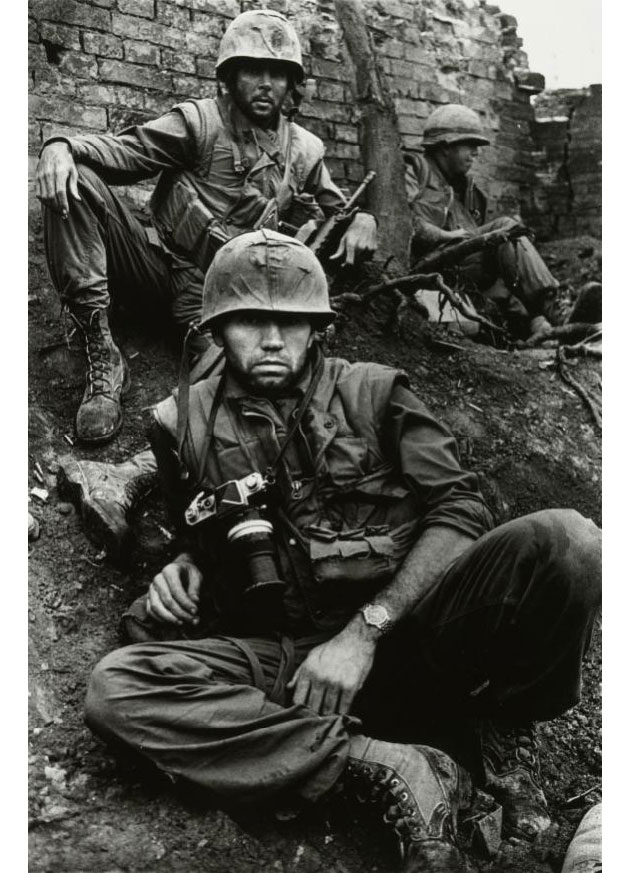 (Above: portrait of Don McCullin by Nik Wheeler)
The show also has a collection of ephemera from McCullin's life, including one of his Nikon F Cameras, which was his by a bullet from an Khmer Rouge AK47, narrowly missing his head.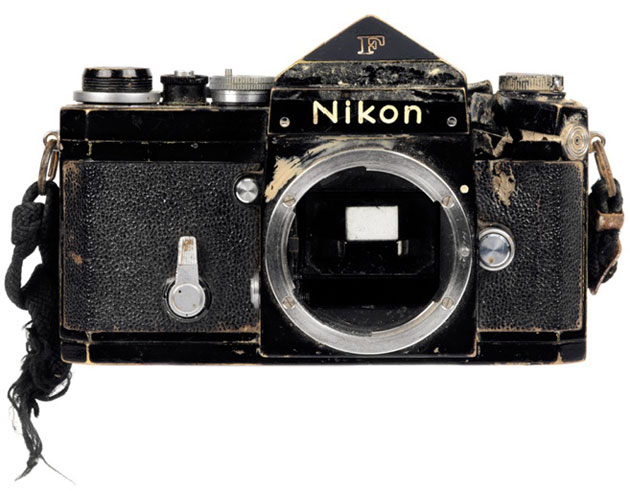 He's had an incredible life, which you can read about in his autobiography Unreasonable Behaviour
. You can see more images from the show in this Guardian slideshow, and in the book of the exhibition, Shaped By War
. Read more about him in this Guardian interview, or watch this film from the Tate.
The show at the Imperial War Museum runs until 15 April. Get along if you can.