The Lengths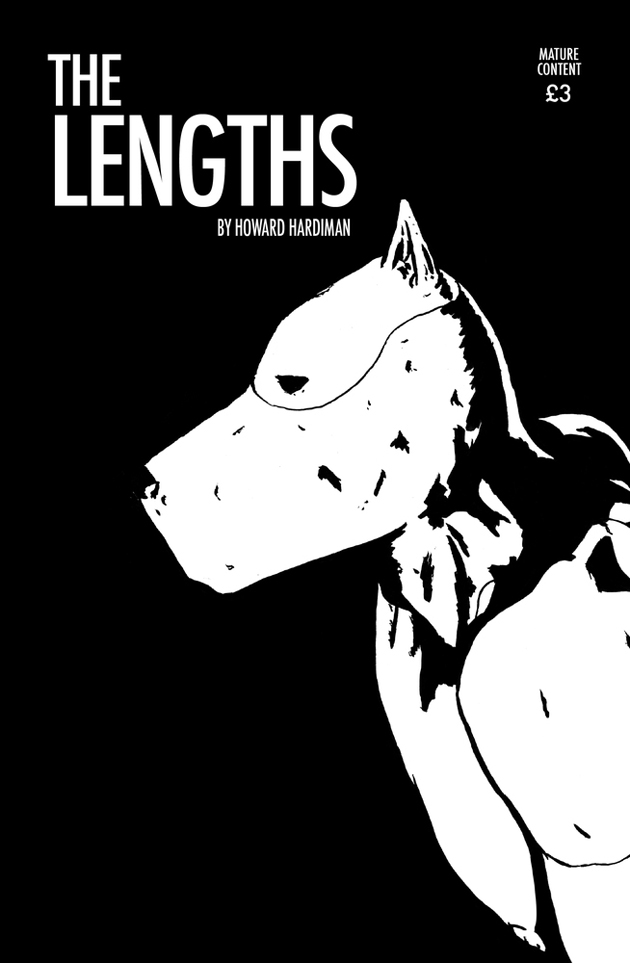 It's a dog's life.
Eddie is an art-school drop out from Barking who likes sports, visual art and loafing by the river. He's sort of seeing someone, but he also does a bit of rent on the side... though he hasn't told his boyfriend Dan that just yet. Oh, and he's also got a crush on Nelson, who's tall, muscular, hung, and can fulfil your wildest fantasties.
Welcome to The Lengths.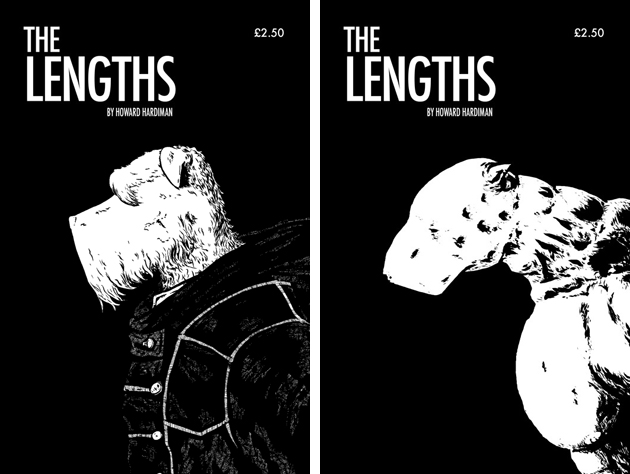 Drawn in stark monochrome, The Lengths is the brilliant new comic series written and illustrated by Howard Hardiman. Set in a contemporary London where men are dogs, literally and metaphorically, it revolves around Eddie, a young gay guy who's trying to have a successful relationship while working as a rent boy.
The illustrations are powerful yet sensitive, with a real eye for physical form, but fortunately without ever becoming simply pornographic, despite the subject matter. The characters might all have the heads of dogs, but they feel like people you know all too well.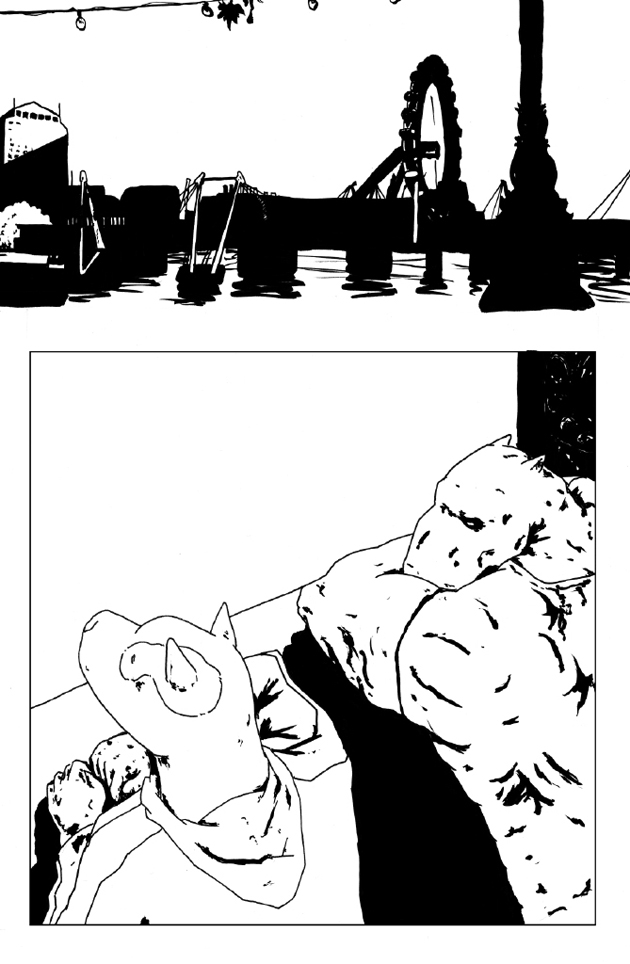 The comic is four issues in so far (you can buy all four as a bundle for just £10), and Issue 5 is on its way mighty soon.
Can't wait.
posted: 20 January 2012
categories:
Comics