Designing the Extraordinary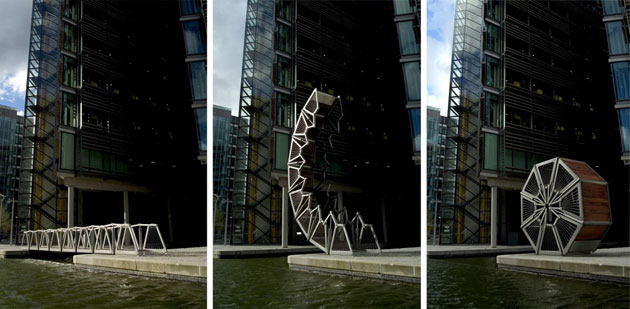 We recently made our way over to the V&A to check out their new exhibition of work from the fantastic Heatherwick Studio, Designing the Extraordinary.
Thomas Heatherwick's studio, established in 1994, creates work across a wide spectrum of disciplines: architecture, furniture, engineering, sculpture, transport and urban planning.
From their Rolling Bridge  (above) at the Grand Union Canal at Paddington Basin, which unfurls like the frond of a fern (you can see it do so at midday each Friday), to the extraordinary UK Pavilion (below) for the Shanghai Expo 2010, all of the studio's work is informed by a fascination with materials and forms; and by a real joy in experimentation and exploration.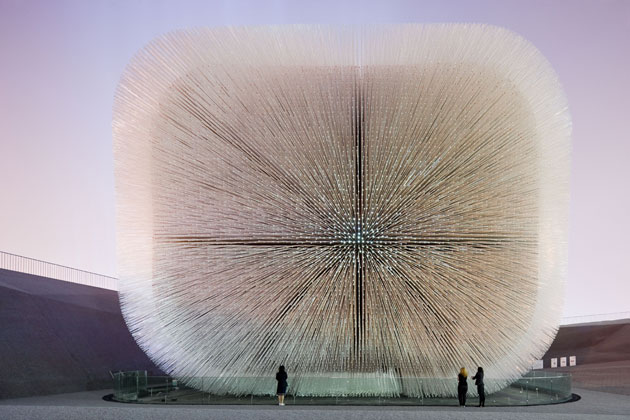 The densely-packed show features a wealth of models, products and test pieces from the studio. The gallery guide is even given the Heatherwick treatment - it's stored on huge rolls of paper, reminiscent of the rolls used in the web-fed offset printing of newspapers. You turn a crank-handle to spool out your own guide from one of the rolls. It's an engagingly lo-fi opener to the show, and hints at the playfulness of the work in the rest of the exhibition.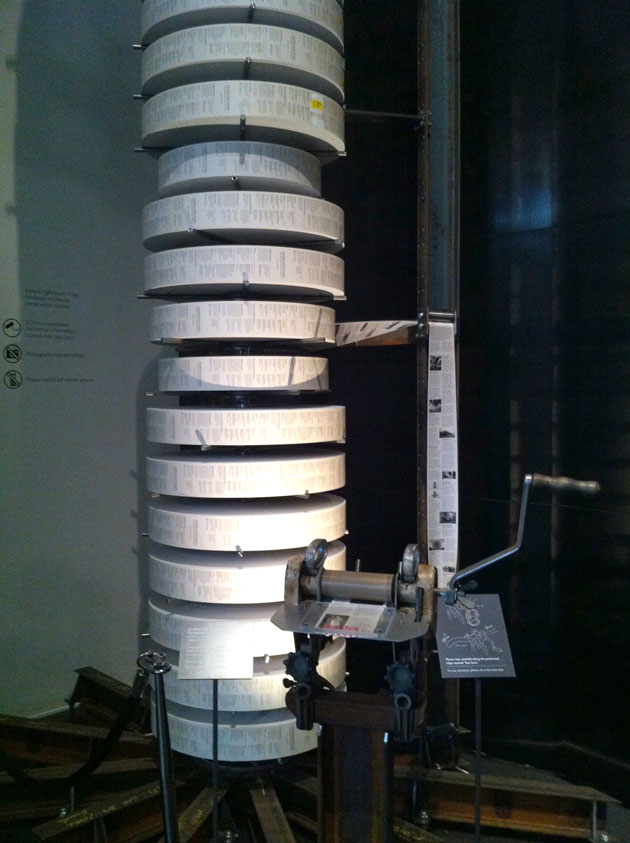 In London we'll soon have a fleet of Heatherwick's designs making their way round the city, as eight of the new London buses go into service in the capital. There's been a whole heap of controversy about the buses - an abhorrently expensive vanity project for the city's mayor, Boris Johnson; or a dazzling step forward in transport design, depending on who you're speaking to.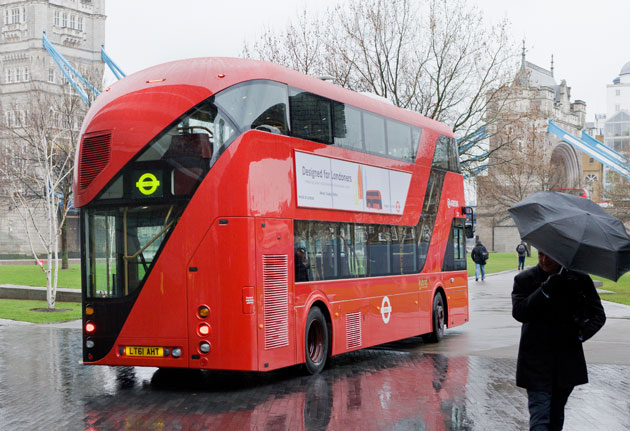 The show, which runs until the end of September, is well worth a visit, and there's an accompanying hefty tome, Thomas Heatherwick: Making from Thames & Hudson. For more on Heatherwick, check out the Guardian's guided tour of the show, and Mike Dempsey's interview with Heatherwick on the RDI Insights page.