Revamped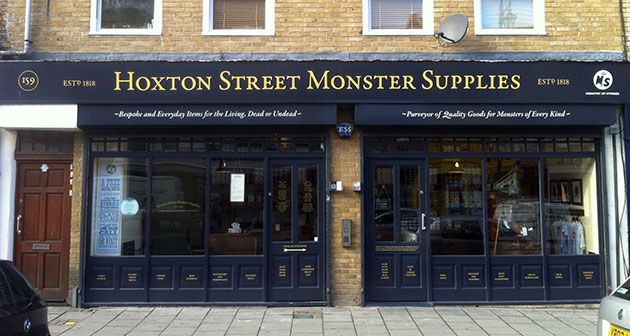 Sorry, we know we've been blithering on about Hoxton Street Monster Supplies a lot, but we've just been doing a heck of a lot of stuff with them lately.
Since there's been such a lot of new stuff going on inside, we thought it would be a good time to refresh the outside too.
So we commissioned traditional signwriter Nick Garrett (and his partner Mat) to completely revamp the shopfront. We gave Nick a carefully set layout of all the text, and he tweaked and nudged it to make it appropriate for the front of a shop.
They then marked up the facia with a chalk trace down, and set to work.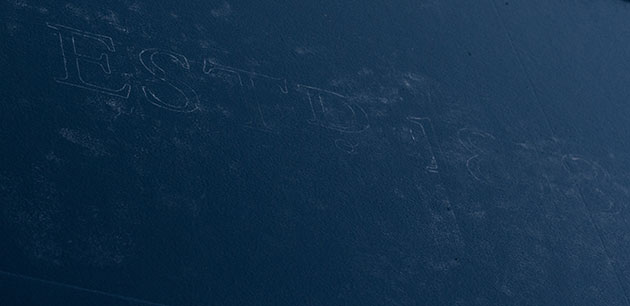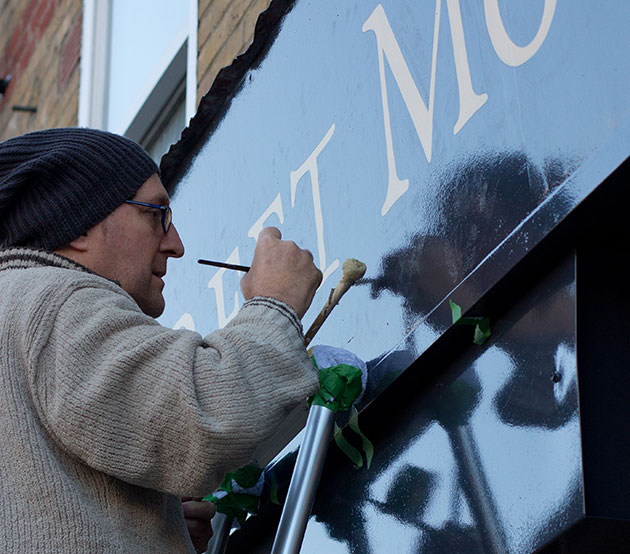 Nick used a bespoke colour mix of signwriting enamel for the lettering.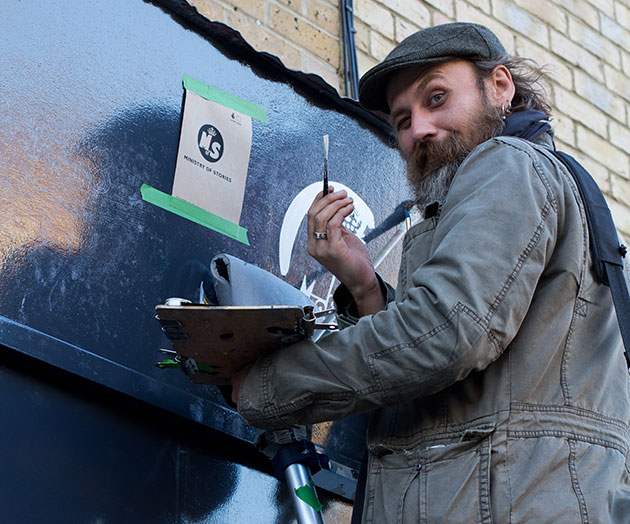 Mat, getting busy with the Ministry of Stories logo.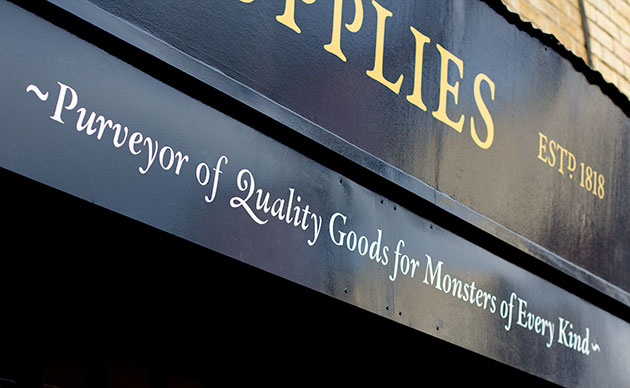 That's rather a lovely Q isn't it?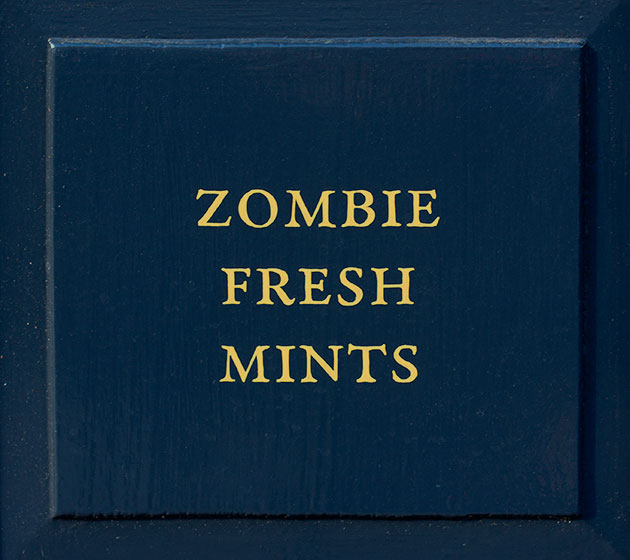 The panels beneath the windows and on the doors detail all the products the shop sells.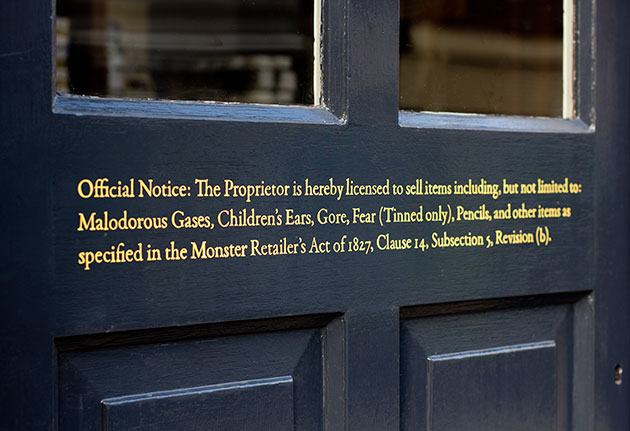 Particular respect to Mat for the many many hours of care and attention he lavished on the Official Notice on the shop's door.
Lovely stuff.