The Story 2013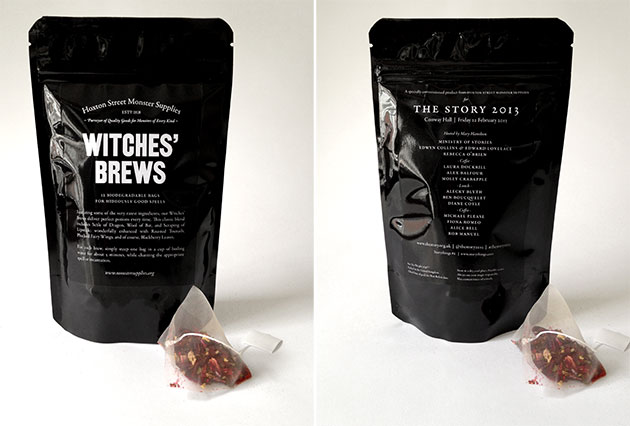 Last Friday we were lucky enough to go along to The Story 2013 - a rather wonderful little one-day conference about stories and storytelling organised by Matt Locke. The Ministry of Stories were doing a short presentation about their work, and a portion of the proceeds from the ticket sales went to the Ministry too.
Matt asked us to create a small gift to give away to all the delegates on behalf of Hoxton Street Monster Supplies, so we put together these pouches of Witches' Brews:
"Featuring some of the very rarest ingredients, our Witches' Brews deliver perfect potions every time. This classic blend includes Scale of Dragon, Wool of Bat, and Scraping of Lipstick; wonderfully enhanced with Roasted Toenails, Plucked Fairy Wings, and of course, Blackberry Leaves. For each brew, simply steep one bag in a cup of boiling water for about 5 minutes, while chanting the appropriate spell or incantation."
The back of the packs featured the running order of the event: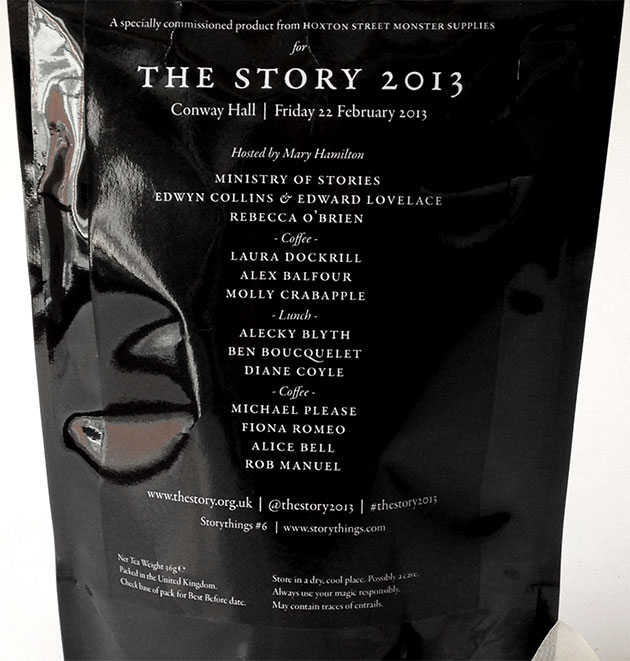 (We'll be producing the Witches' Brews as a product for Hoxton Street Monster Supplies in the near future, so stay tuned.)
The conference itself was really fascinating, with many highlights.
It opened with the wonderful Edwyn Collins discussing his life after suffering a devastating stroke in 2005. He was chatting with director Ed Lovelace, who is putting together a documentary In your voice, in your heart, about Collins' journey back after the stroke.
A bit later, Laura Dockrill exploded onto the stage to talk about her new book Darcy Burdock
. Laura's fantastic, and her reading from the book was electrifying.
After lunch, animator Ben Boucquelet spoke about the genesis of his totally brilliant TV show The Amazing World of Gumball, which airs on Cartoon Network. Based around a kid called Gumball Watterson (is that a nod to Bill Watterson, creator of Calvin & Hobbes?), and his family and friends, it's a glorious mish-mash of animation styles, all anchored in really brilliant storytelling - heartfelt without collapsing into sentimentality.
"The Wattersons are a totally normal family. Dad is a big pink rabbit who stays at home while Mom works at the Rainbow factory. Their kids are pretty standard too: there's Gumball, a blue cat with a giant head. Anais, a four-year-old genius bunny rabbit and Darwin, a pet goldfish who became part of the family when he sprouted legs."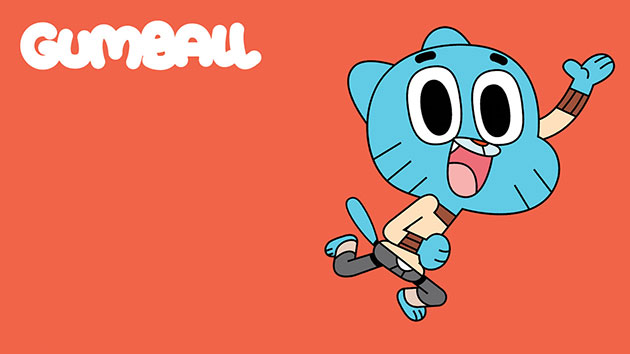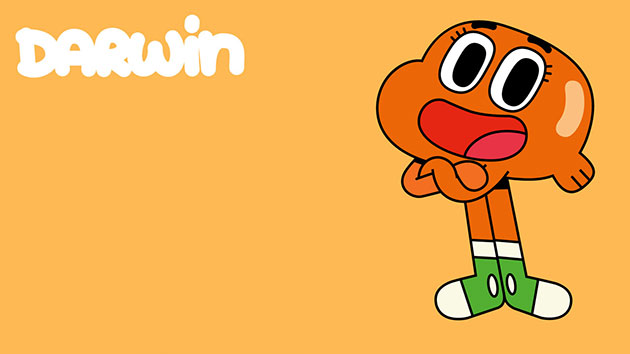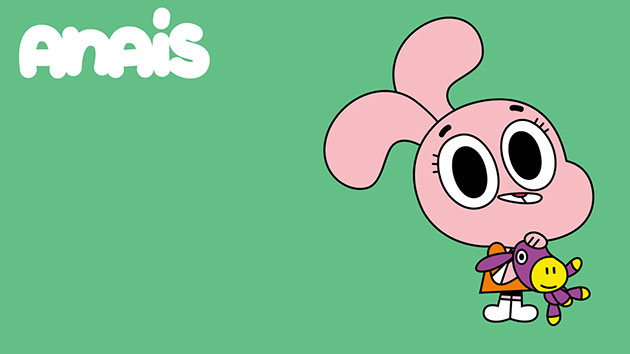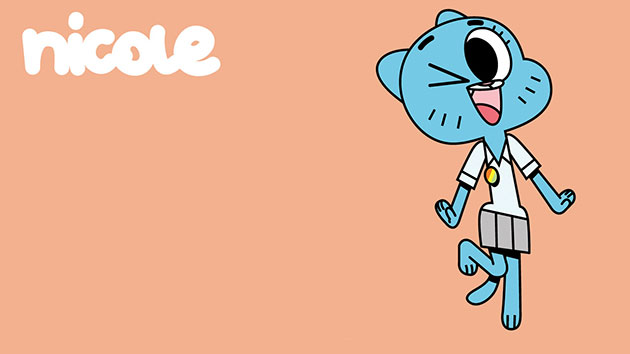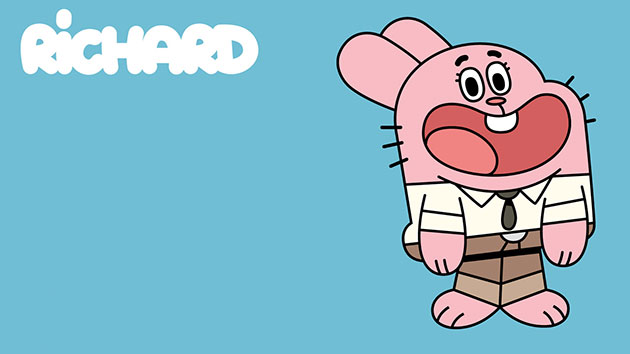 Around them live a host neighbours and schoolfriends, who include Anton, a crumbly piece of toast; Alan the balloon who's in a doomed relationship with Carmen the cactus; Tina the T-Rex, who's the school bully; and Banana Joe, the happy fool. Here are a couple of short clips:
If you've more time though, check out this episode, where Gumball's dad gets a job, a situation which threatens the very existence of the universe:
Quite wonderful.
A bit later we were treated to more animated brilliance by Mikey Please, with his Bafta-winning short film, The Eagleman Stag:
Just brilliant.
Huge thanks to Matt for pulling together such a brilliant set of speakers. Already looking forward to next year.