Mummy!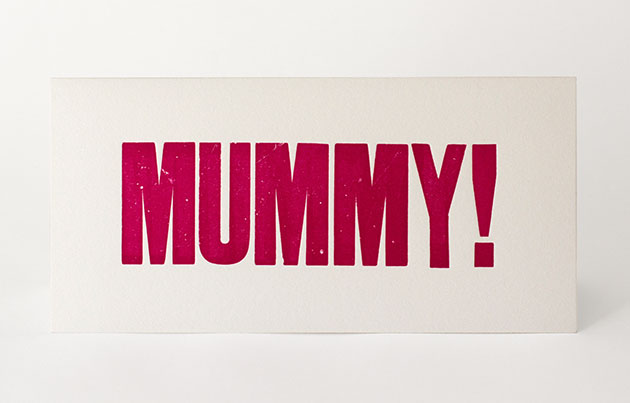 She showed you how to tie your shoes. She showed you how to do your teeth. How to do your times tables. How to iron a shirt. She held your hand when you were feeling scared, and she mopped your brow when you were feeling ill. She listened to you, she laughed with you. She fed you, encouraged you, hugged you and held you.
Maybe send her a card?
Mother's Day is Sunday 10 March (in the UK) – so how about you grab one of our Mummy! cards from Hoxton Street Monster Supplies? Beautifully printed from woodblock letters by the folks at New North Press, profits from the cards go to support the Ministry of Stories.