Sebastião Salgado's Genesis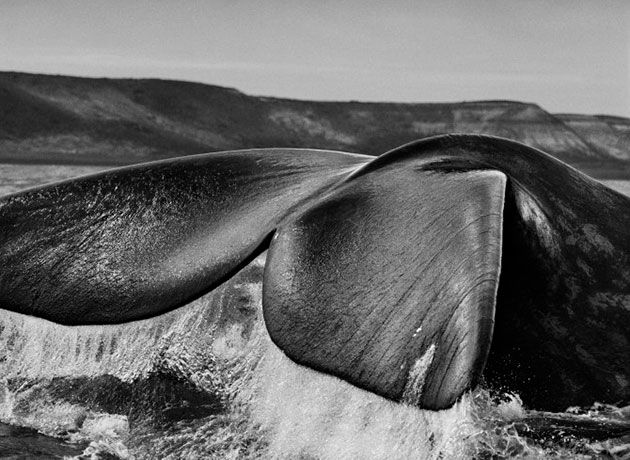 Sebastião Salgado's incredible new show, Genesis, opened recently at the Natural History Museum, and we went along over the weekend to take a look.
The exhibition is the result of eight years work, during which Salgado travelled the globe, seeking out examples of the unspoiled and the untouched - 'my wish was to do a homage to the planet'. His travels, which began on the Galápagos Islands, took him through over thirty countries, from the arctic to the antarctic, from desert to jungle. Not bad for a man approaching his 70th birthday.
Salgado has previously done two major photographic projects - Workers (1993) which looked at manual labourers across the planet, and Migrations (2000) which studied the movements of peoples, driven by disaster, hunger, war and other pressures. With Genesis, his focus is much more on nature - landscapes and animals. People aren't entirely absent though - he visited a variety of indigenous tribes, including the Omo Valley tribes in Ethiopia, the Zo'é in Brazil, and the Nenets of Siberia.
The exhibition at the Natural History Museum is the global premiere for the project (though individual stories from it have been serialised over the past eight years in magazines around the world), and the decision to hold it there adds a particular, and necessary, accent to the work.
In seeking to present the world in an untouched state (you'd be hard pressed to date any of these pictures to a particular century, let alone decade), Salgado is obviously hoping to show where we've come from, and how much we risk to lose. Framing the exhibition within the Natural History Museum helps to make this explicit in a way which it wouldn't if the show was hosted in a more traditional gallery space.
Salgado is sometimes criticised for making his images too beautiful - that as a documentary photographer, he gives us too much art. But that seems to suggest that an image that communicates something powerful, that tells a particular story, can't also be beautiful.
And this is a show that is wondrously beautiful. Shot after shot (and there are two hundred or so of them here) is breathtakingly stunning.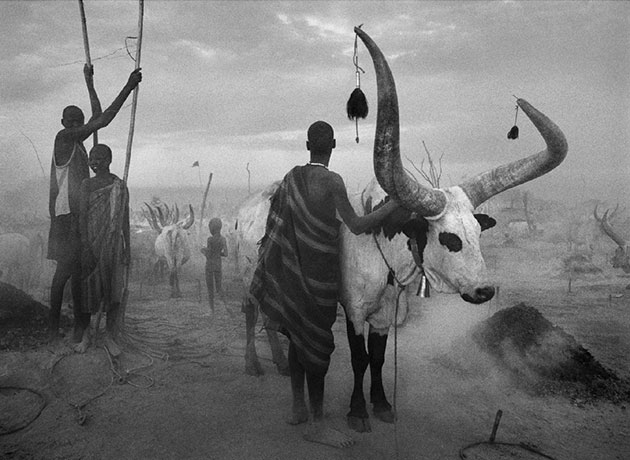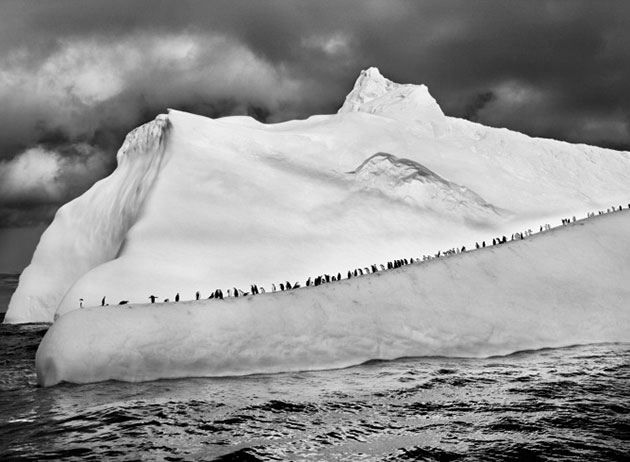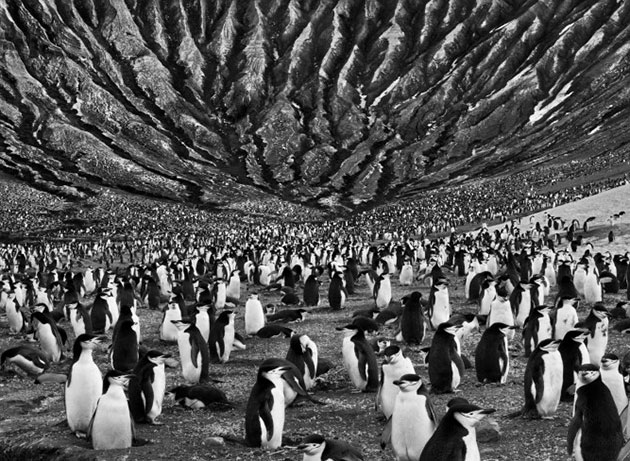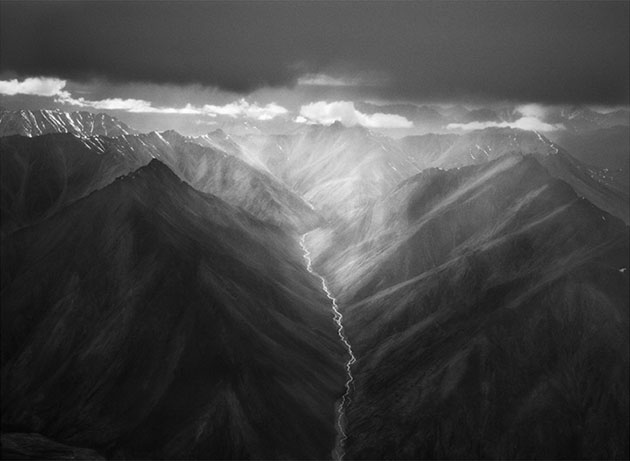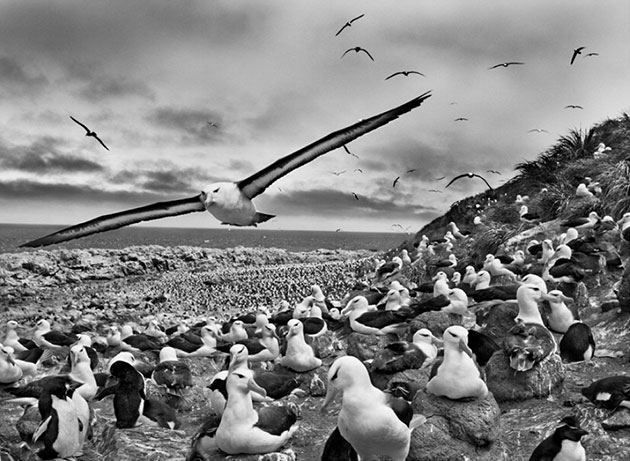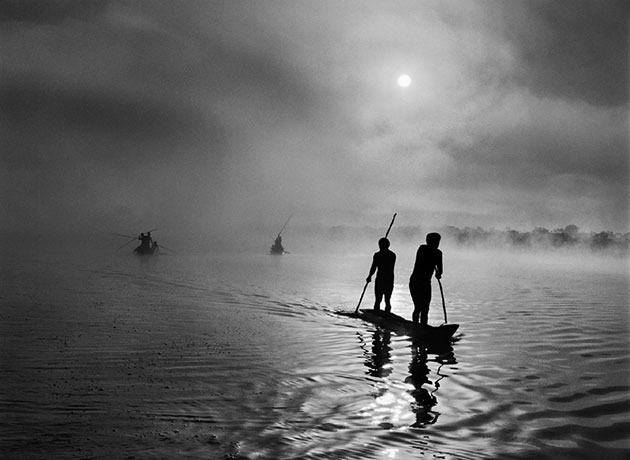 These thumbnails don't even begin to do justice to the prints themselves - so make sure you get along to the exhibition if you can. (It will be travelling the globe in the coming years if you're not in London.You can find the itinerary here.)
There is a book
 of course, published by Taschen.
And being Taschen, it's also available in their oversized Sumo format as a two-volume limited edition, which comes with its own wooden stand designed by Tadao Ando. Here's a shot of Salgado having a flip through a copy: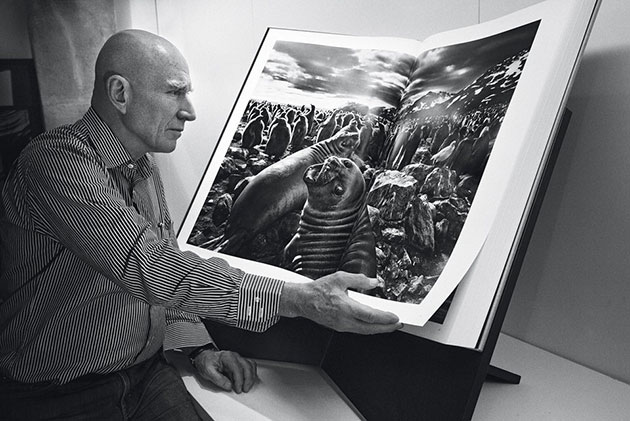 And if it feels like there's a slight discrepancy between publishing a 704pp hardback book with a spread of almost a metre and being concerned for the world's untouched spaces?
Well then it's perhaps good to know that Salgado and his wife Lélia (curator of the Genesis show) have worked for two decades on the restoration of part of the Atlantic Forest in Brazil, hoping to plant a million and a half trees before they're done.