Tinned Fear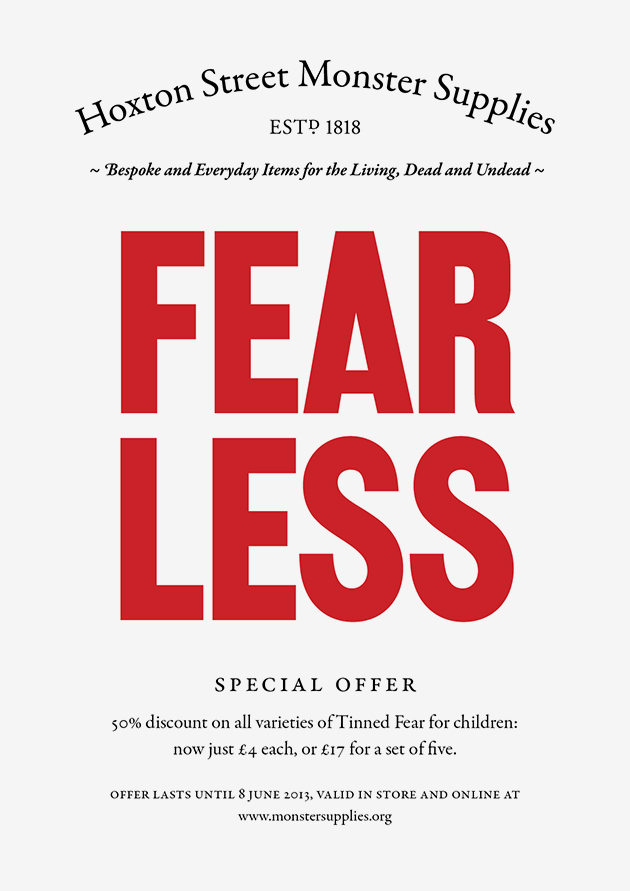 So it seems, unfortunately for London's monster community, that Spring has arrived. The days are getting longer, the sun is out, and the painfully joyous sounds of birdsong, human laughter and children playing are now unavoidable. Suddenly it's twice as difficult to scare humans. Children in particular are unpleasantly confident.
So Hoxton Street Monster Supplies is offering a gargantuan 50% discount on all varieties of Tinned Fear for children*. Up until 8 June, each of the five kinds of Tinned Fear will be available for just £4. Or you can get the whole set of five for a laughable £17.
"Being unable to terrify even the smallest child was embarrassing and demoralising. Tinned Fear helped me out when nothing else could. I feel whole again." Mr Hyde, London
*Rumours that they're doing this because of a stock error by a zombie in the ordering department are entirely true.