RDI Summer School 2013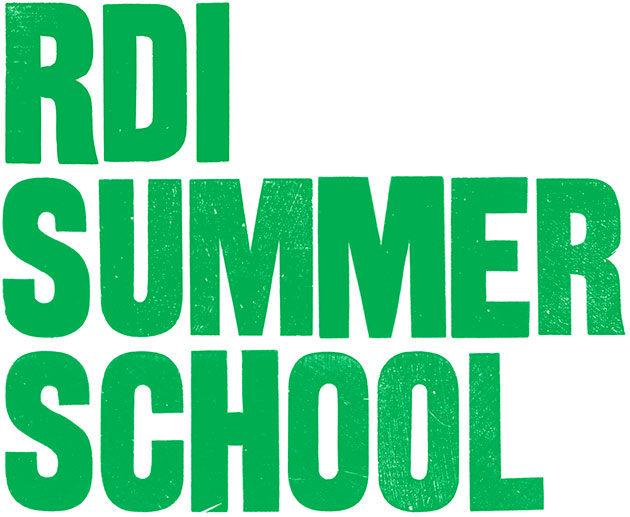 Well now, would you look at this - after an absence of four years, the RSA's Royal Designers Summer School has risen up like a phoenix!
The Summer School is a chance for twenty-four young designers (they're using the word 'young' in its most forgiving form - it means any designer with between five and fifteen years of industry experience) to go and get creative with a cluster of the RSA's Royal Designers for Industry. The Royal Designers are an august bunch of the great and the good from the design world, and include folk such as: Sir Tim Berners-Lee, Sir Peter Blake, Margaret Calvert, Mike Dempsey, Mark Farrow, Sir Kenneth Grange, Thomas Heatherwick, Margaret Howell and Sir Jonathan Ive. Not a bad bunch of people to spend four days in the country with...
They're also looking for twelve 'Wildcards' - people who use design, commission it, or are otherwise touched by it - to add a bit of spice to the event.
We designed the identity for the school, and can't recommend it enough. You never really know quite what form it's going to take, but it's always really inspiring, and creates connections that reverberate for years afterwards.
The school takes place from Thursday 5 to Sunday 8 September, at Dartington Hall in Devon, and is subsidised by the Royal Designers and their supporters - so the cost is just £200. Bargain right?
Applications are open until Friday 28 June - so get your skates on!
posted: 24 May 2013
categories:
Events