Carters Steam Fair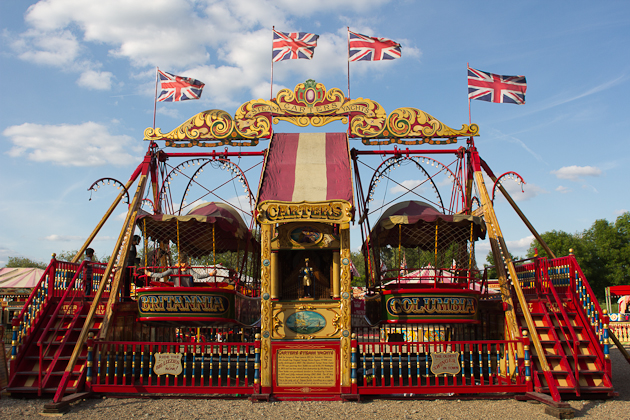 A couple of weekends ago we got the chance to visit the fantastic Carters Steam Fair while it was visiting Clapham Common.
Carters is a vintage travelling fun fair, entirely run by the Carter family, after John and Anna Carter bought their first ride, the Jubilee Steam Gallopers (below) in 1977. The ride was originally built by Robert Tidman & Sons of Norwich, in 1895; and the Carters extensively repaired and renovated it to get it looking as fine as it does today.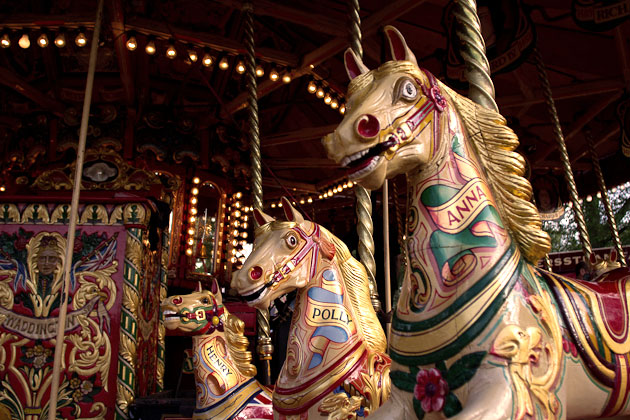 The other main ride they have that's run on steam is the glorious Excelsior Steam Yachts ride (top and below), built in 1921.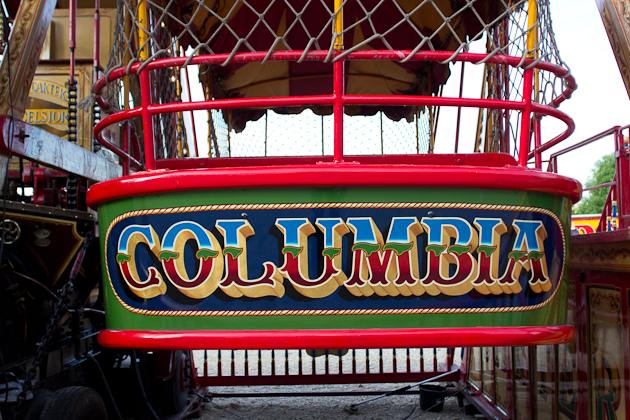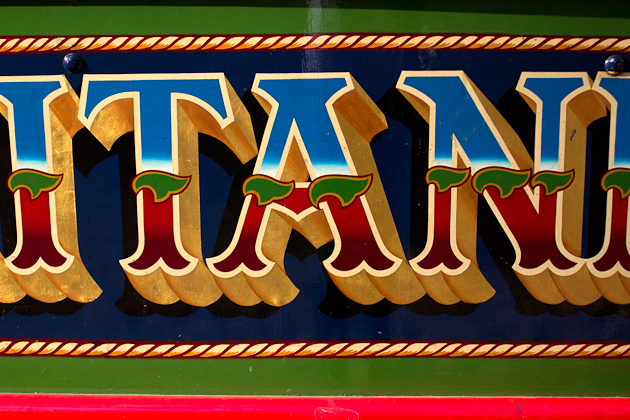 The whole fair features a staggering wealth of traditional fairground art and signwriting, featuring work by Hall and Fowle:
"The later rides owned by Carters Steam Fair are painted in a style of dramatic three-dimensionality by the masters of fairground painting in the first half of the 20th century: Hall and Fowle. Edwin Hall was a master painter producing some beautifully set out and composed Art Deco designs that still stand out to this day; Fred Fowle joined forces with him later. Fowle's work is unmistakeable in its design and skill, using gold and aluminium leaf, flamboyant enamels and a lot of guts he made some of the most extraordinary and exuberant artwork that can be seen on the fair to this day, most notably the Skid, the Octopus, and the Hook a Duck hoopla stall which are owned by Carters Steam Fair."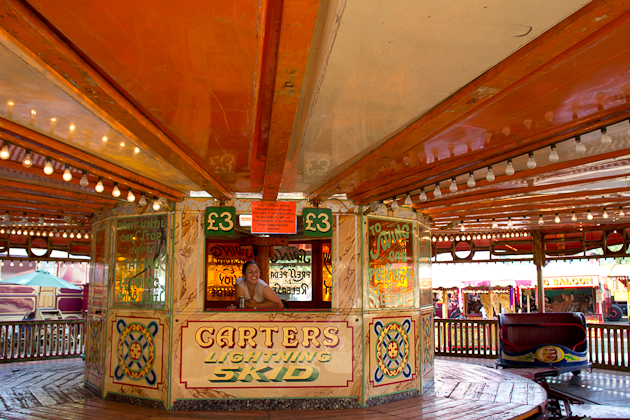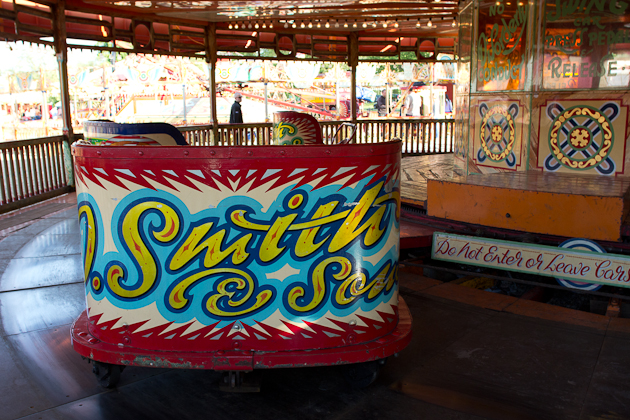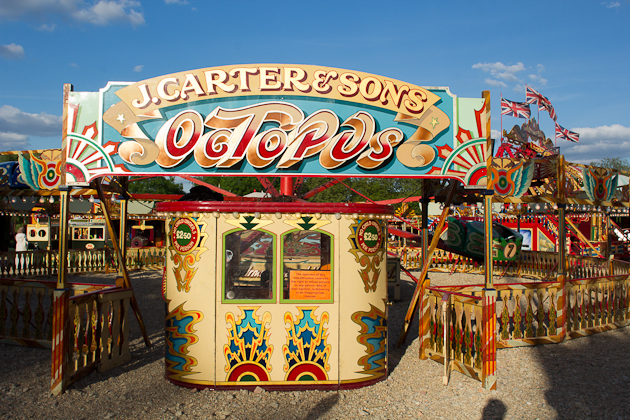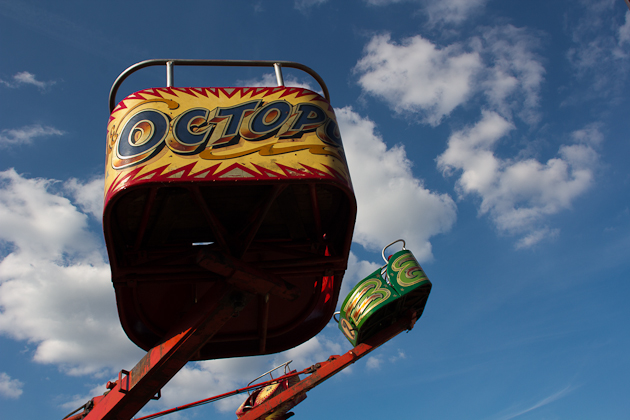 Everything on the fair is still hand-painted, with incredible skill and style, by the Carter family. Indeed, Joby Carter even runs 5-day signwriting courses - the next one coming up this November.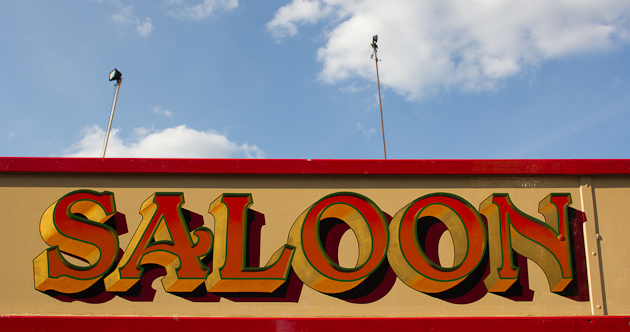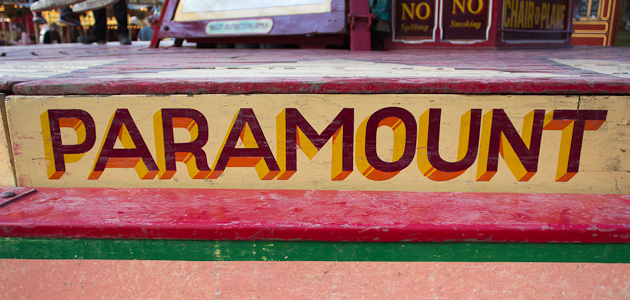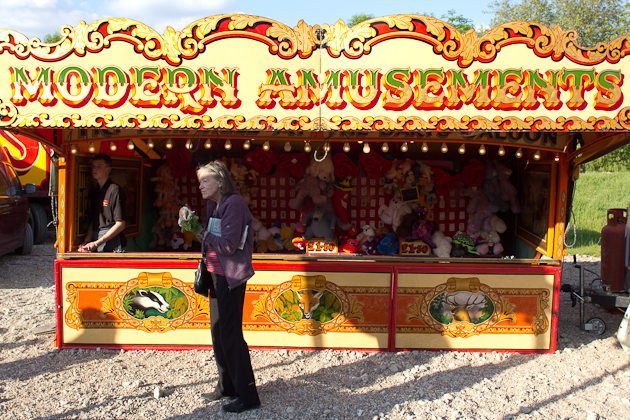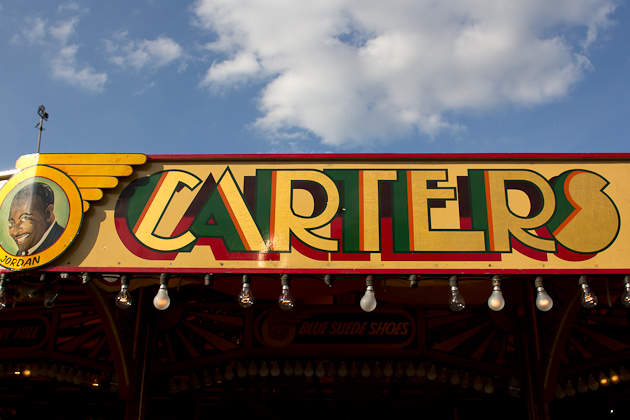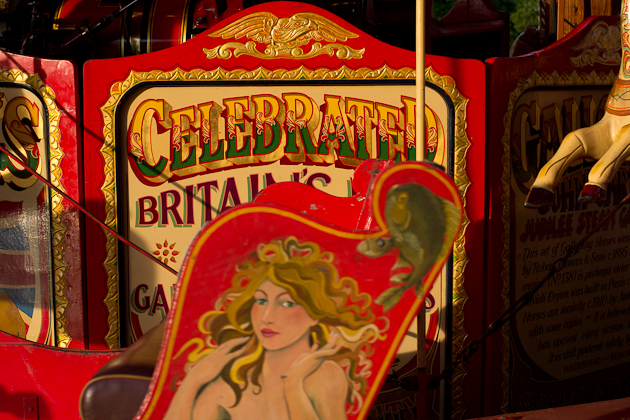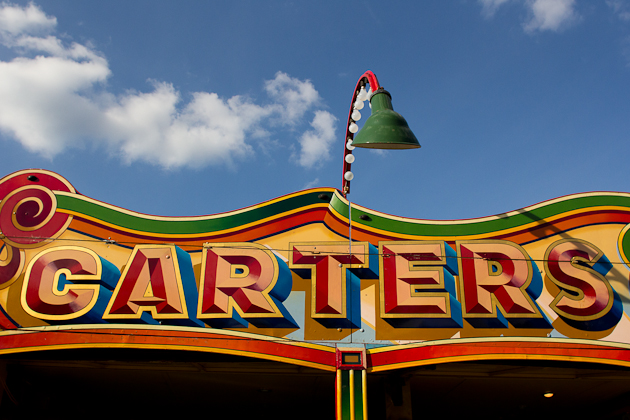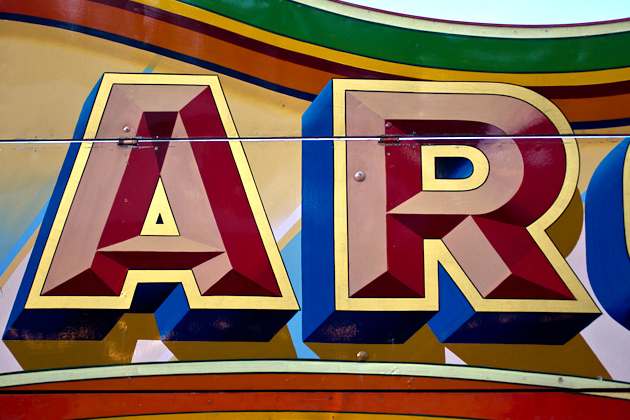 It's just an amazing place to visit. They even have a coconut shy, and a fantastic penny arcade, which even has a suitably creepy Jolly Jack: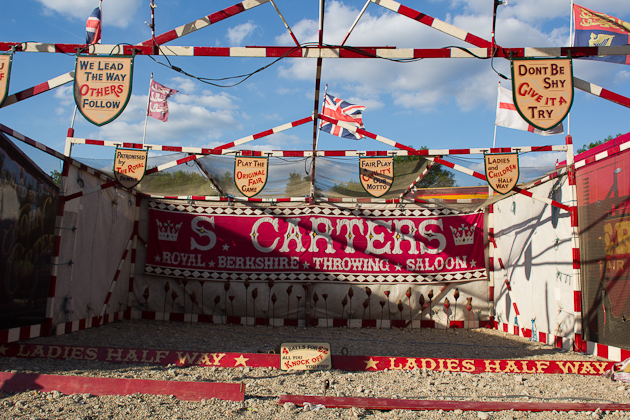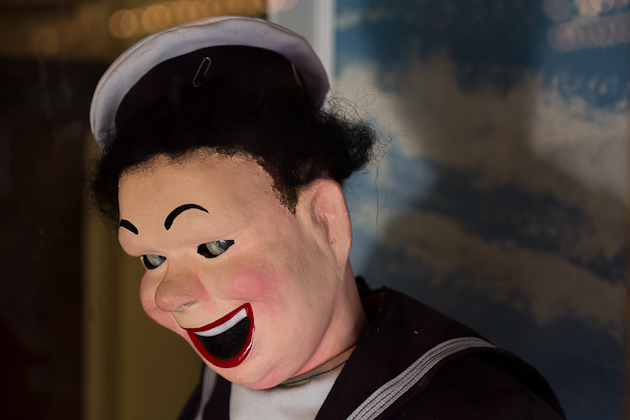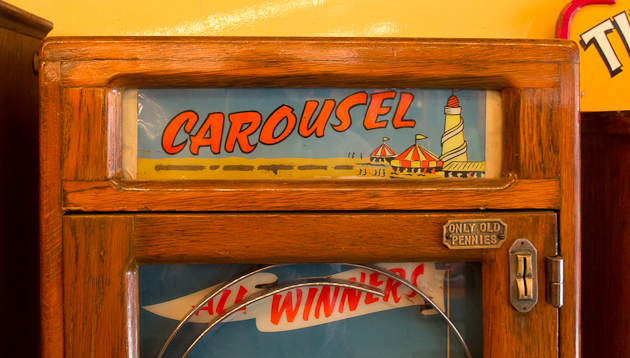 And of course the rides themselves are brilliant.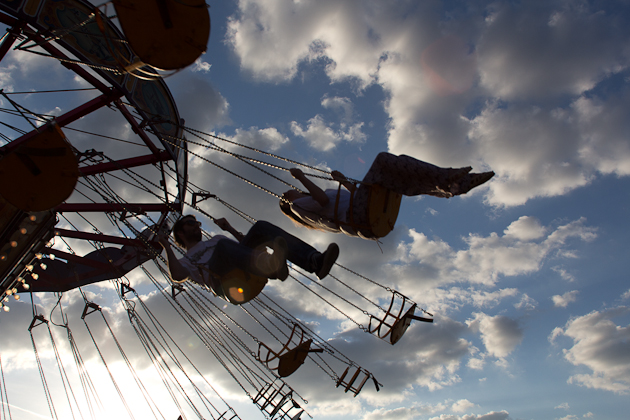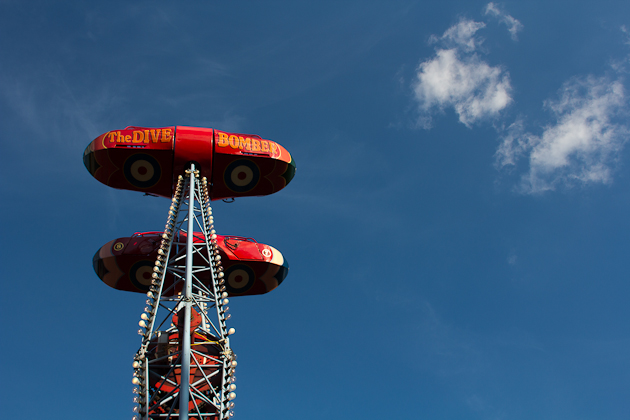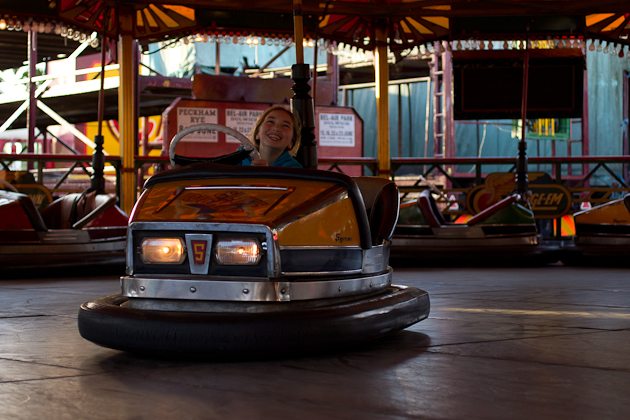 The fair will be at Belair Park in West Dulwich for the next two weekends, and travelling all round London through to November (check their full diary here). Do go along if you get a chance.