The Hill Valley Project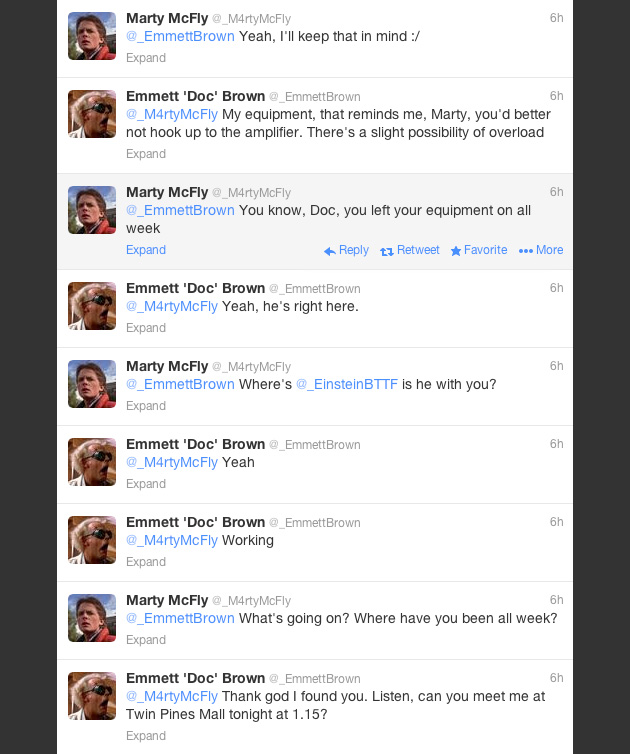 So this is kinda cool. To coincide with the anniversary of the date Marty Mcfly first went back in time, Back to the Future is being tweeted in real time, right now, by all the characters.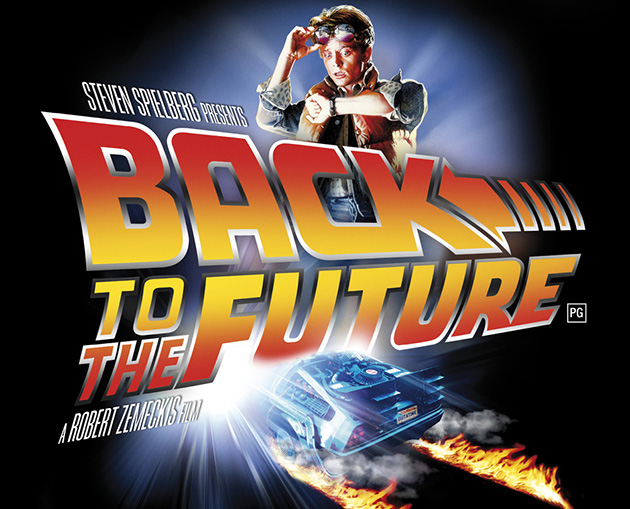 The project has been created by Gavin Fox (creative director at Poke), Martin Rose (creative director at Mother), and Tom Hartshorn (founder member of Nation). All to increase awareness of the Michael J. Fox Foundation, which raises funds for research into Parkinsons Disease.
Go follow.