Tony's Chocolonely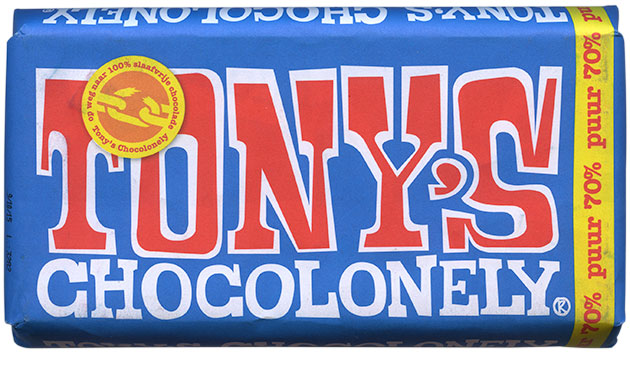 Alistair was out in Amsterdam this weekend, and stumbled across this fantastic typographic packaging: Tony's Chocolonely.
The brand has a fascinating story behind it. It was set up in 2005 by Dutch journalist Teun Van de Keuken. A couple of years before he'd done an investigation into the cocoa industry, particularly in the Ivory Coast, where he discovered a significant percentage of the cocoa farm owners were engaging in what he saw as slave-labour practices. As an avid eater of chocolate, he saw himself as complicit in these practices and handed himself in to the Dutch authorities for trial. The case was thrown out, but on the back of it he set up the Chocolonely brand, to create chocolate that is produced entirely ethically.
It's really interesting to see an ethically-based brand that looks fun rather than worthy.
They produce a line of bars that are shaped as big chocolate letters too. Brilliant!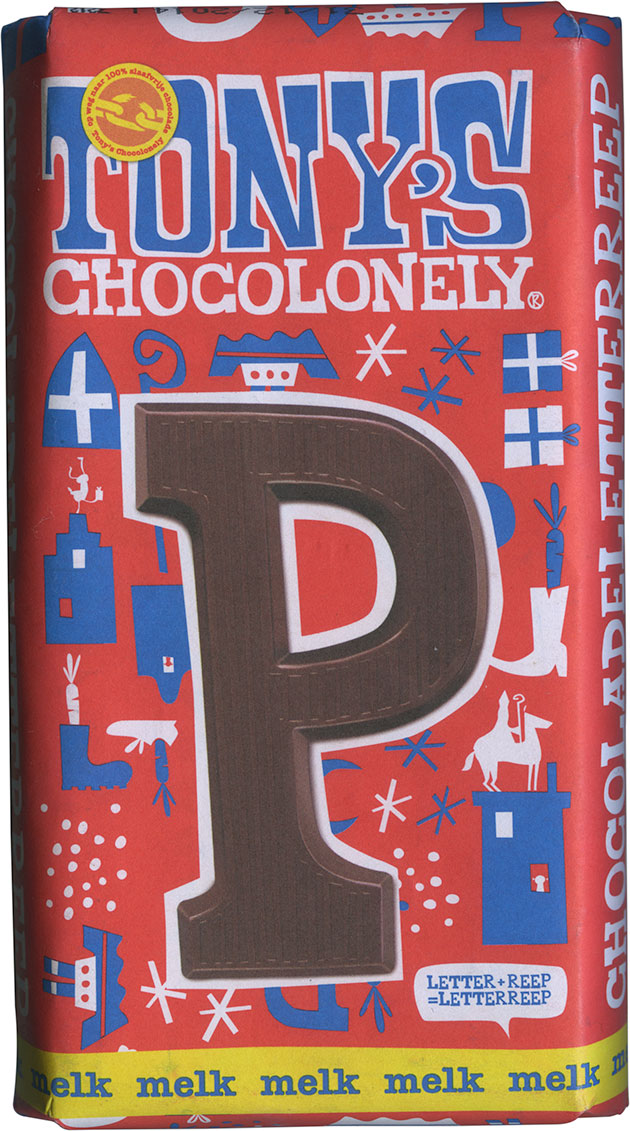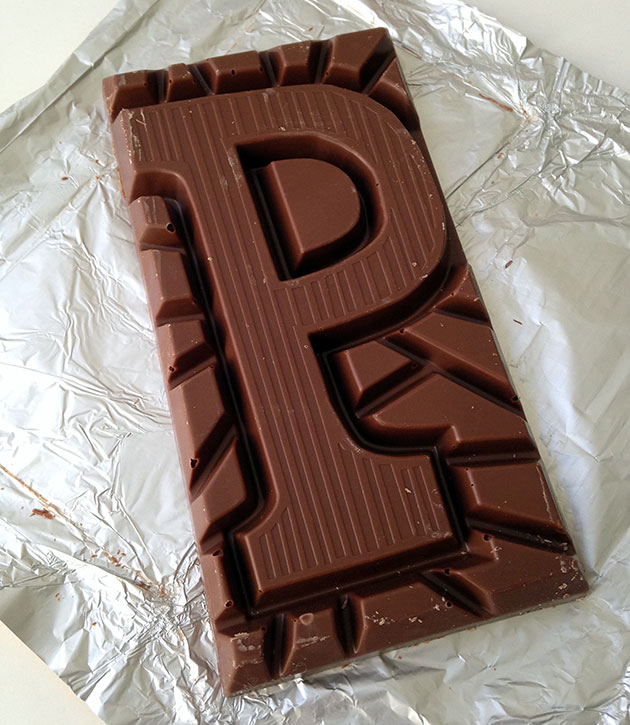 Even the inside of the packaging is great, with a spot-the-difference illustration for the kids.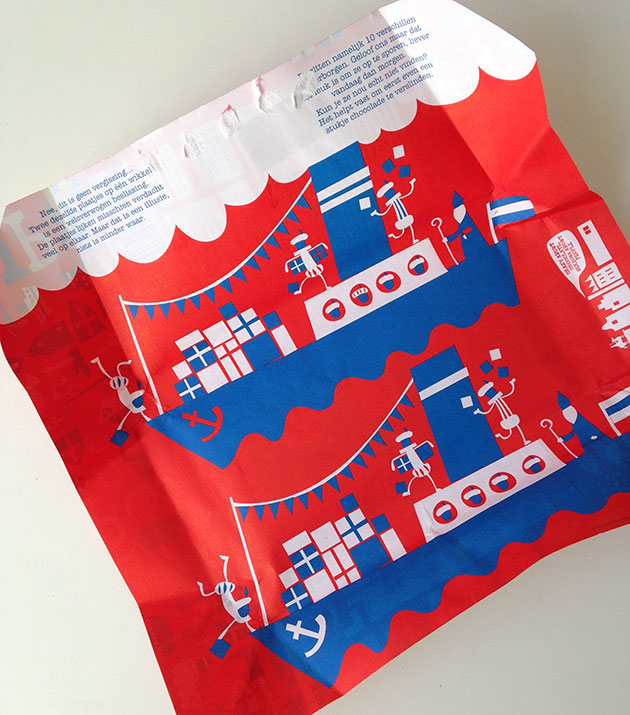 As it says on the inside of the label, "Crazy about chocolate, serious about people". Lovely stuff.