Milk Tooth Chocolate
We've been busy lately on a variety of projects for the Ministry of Stories and Hoxton Street Monster Supplies, and this is the first to hit the shelves: Milk Tooth Chocolate - a smooth milk chocolate with utterly delicious chunks of delicately roasted milk teeth.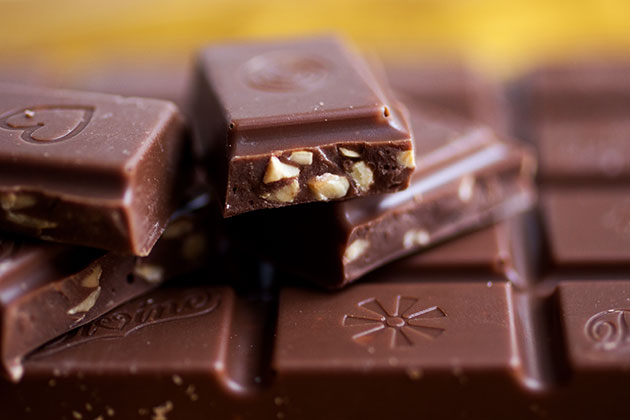 It is of course ethically sourced: "Our chocolate is made with only the finest quality molars, gathered by our skilled team of tooth fairies - and children are always paid a fair price for their teeth."
It's truly delicious (with an uncanny similarity to milk chocolate with hazelnut pieces).
And, there's an added bonus - the inside of the wrapper has the beginnings of a short story by Francesca Simon (author of the Horrid Henry books). The story is about the tooth fairy, who is bored and fed up. Francesca has asked for any budding young writers amongst the shop's customers to help finish the story for her - with the best results being published on the Ministry of Stories website.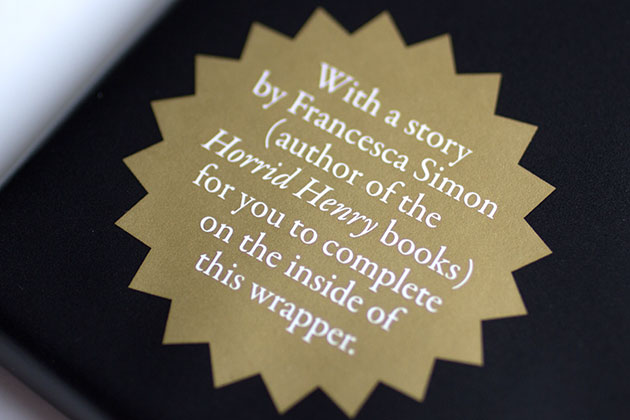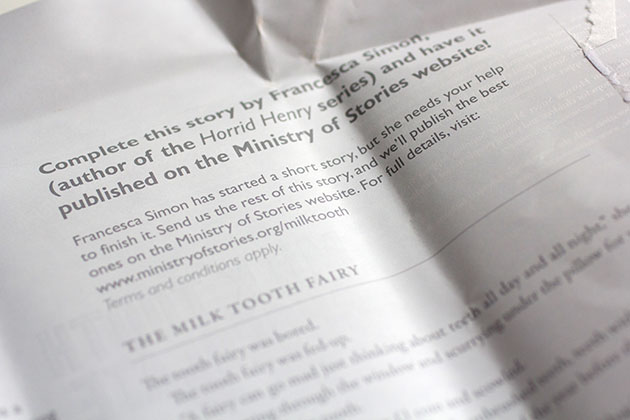 As with all Hoxton Street Monster Supplies stuff, the profits from the sale of the bars support free writing workshops for children and young people in east London. You can order them from the monstersupplies.org website - and with Christmas looming, they make fantastic Secret Santa gifts, or stocking fillers.
The bar is produced by the lovely people at the rather brilliant Divine Chocolate - the only Fairtrade chocolate company 45% owned by farmers.
Packaging design and copywriting are by We Made This.