Liberty London now selling Thickest Human Snot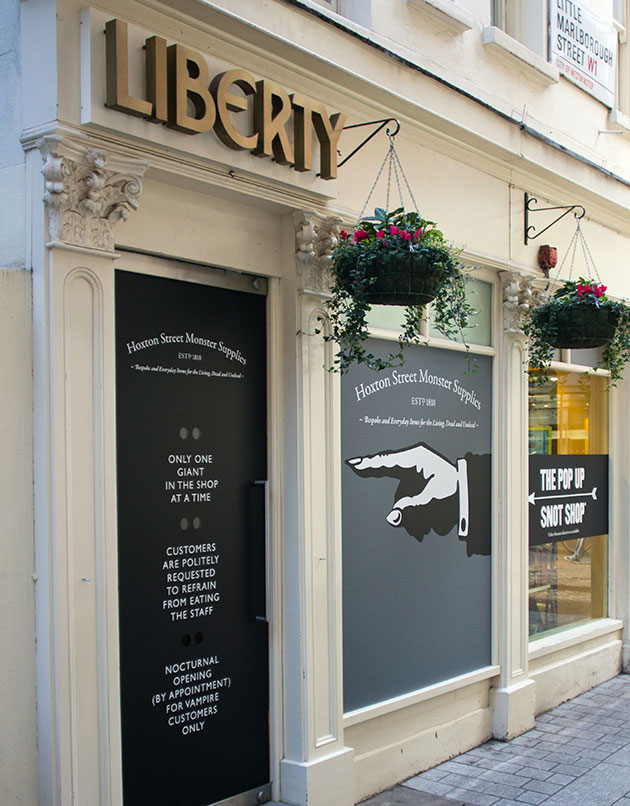 It used to be that when you fancied picking up a jar of Thickest Human Snot, or a tin of Collywobbles, you had to head over to east London, to Hoxton Street Monster Supplies (or visit their online store of course).
But, for a limited time only, monsters can now pick up all their daily supplies at London's smartest department store, Liberty. They've created a fantastic Pop Up Snot Shop, with an entrance right on Carnaby Street.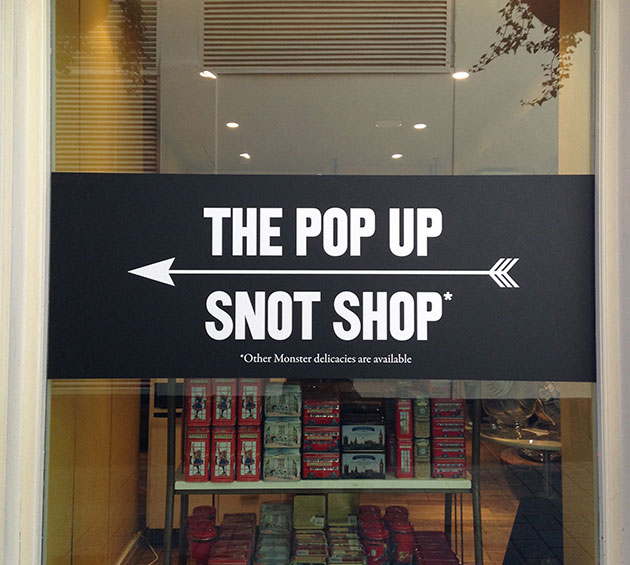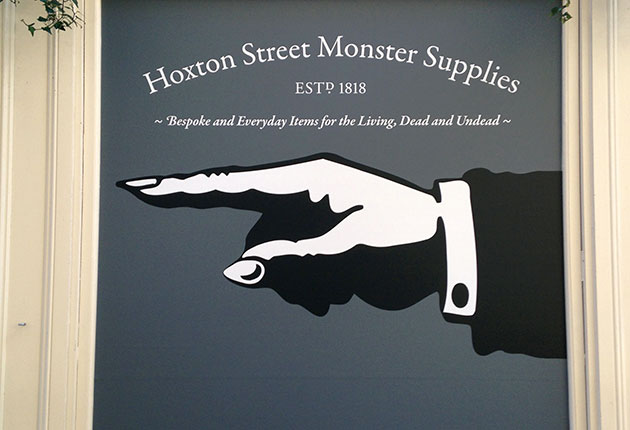 The entrance even has little peepholes, so that more nervous monsters (of any stature) can take a look at what's on offer before venturing in.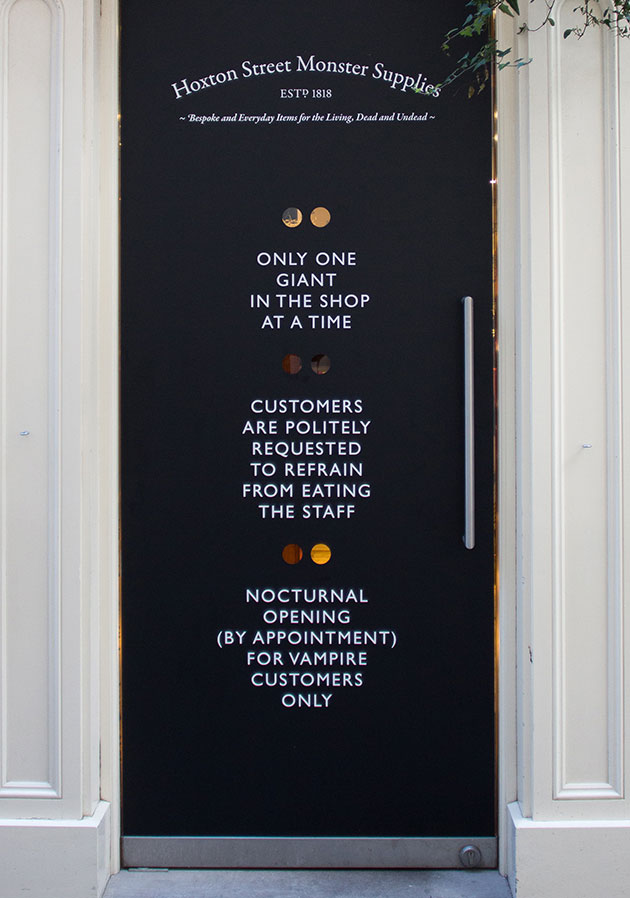 Inside, a sign explains what the shop is all about.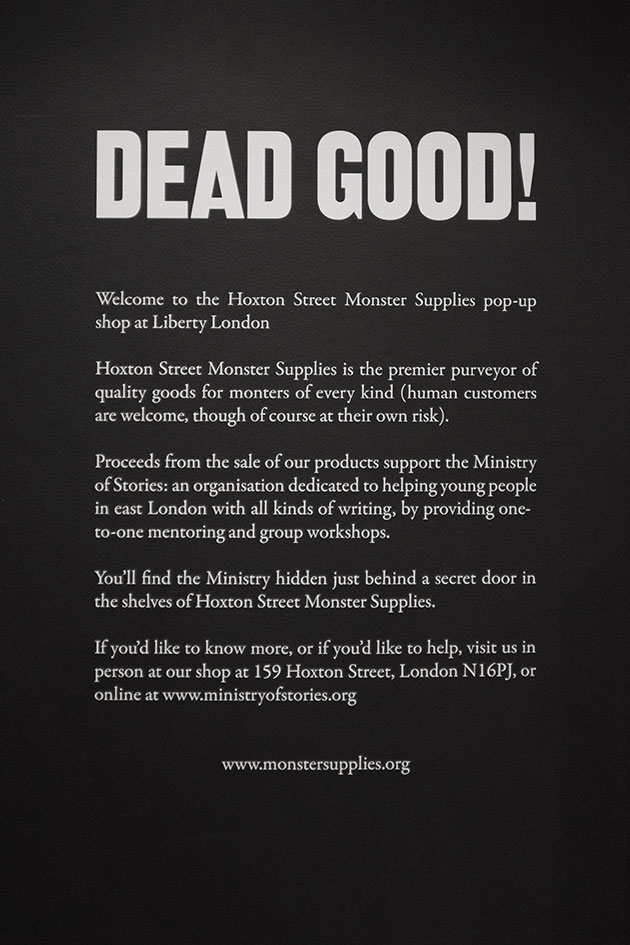 The shelves are full of a range of the very best monster supplies, including Tinned Fear, Human Preserves (Thickest Human Snot, Old Fashioned Brain Jam and Organ Marmalade), boxes of Cubed Earwax, bars of Impacted Earwax, and of course, Zombie Freshmints.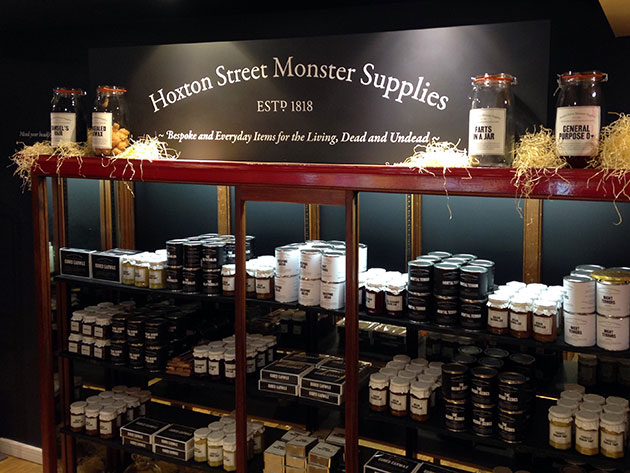 There's even a height chart, usefully sized for younger monsters: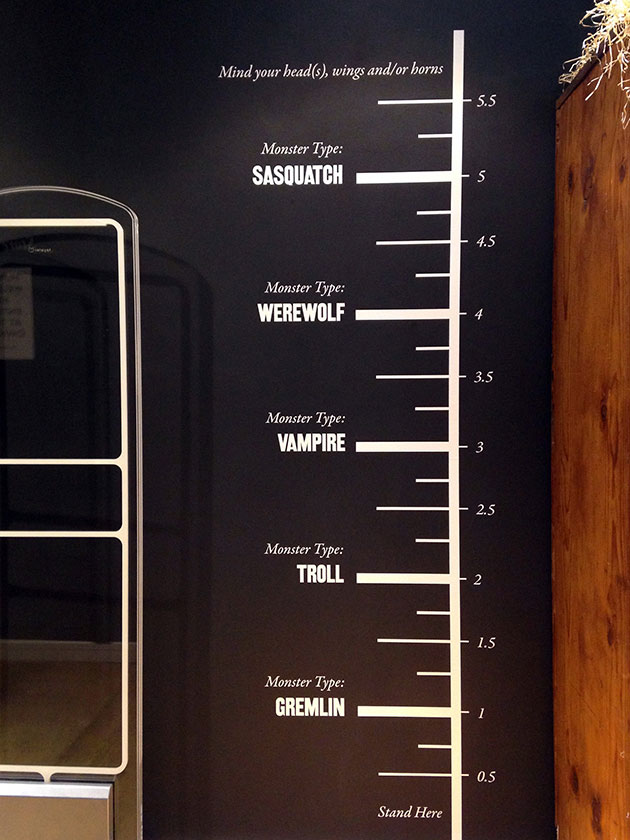 Fantastic work by the creative team at Liberty, with art direction by We Made This.