Dennis Hopper: The Lost Album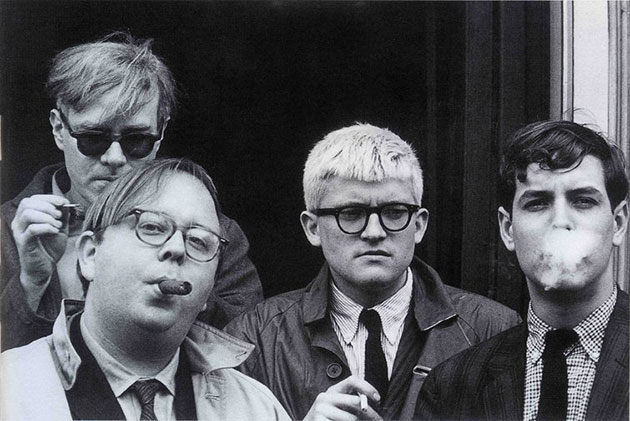 Andy Warhol, Henry Geldzahler, David Hockney and Jeff Goodman, 1963
The Royal Academy invited us along last week to check out their new show, Dennis Hopper: The Lost Album.
It's an interesting exhibition, featuring over four hundred shots taken by Hopper between 1961 and 1967. Here's what he had to say about them when they were exhibited at the Fort Worth Art Centre in Texas in 1970:
"I never made a cent from these photos. They cost me money but kept me alive. I started at eighteen taking pictures. I stopped at thirty-one. These represent the years from twenty-five to thirty-one, 1961 to 1967. I didn't crop my photos. They are full frame natural light Tri-X. I went under contract to Warner Brothers at eighteen. I directed Easy Rider at thirty-one. I married Brooke at twenty-five and got a good camera and could afford to take pictures and print them. They were the only creative outlet I had for these years until Easy Rider. I never carried a camera again."
The prints produced for that show were rediscovered after Hopper's death in 2010, and this is the first time they've been seen together in the UK. While it's great to see them in their original form, their size (the majority are 9.5 x 6.5 inch) and the size of the space feel at odds with one another – it's a peculiar decision on the part of the exhibition designers not to blow any of the images up, even just as backdrops, and leaves the exhibition feeling a little sparse, and without pace. Looking through the images in the accompanying catalogue feels much more engaging and much more intimate.
The photographs themselves are an intriguing mix of social document and aesthetic exploration. It's not as if Hopper was a groundbreaking or outstandingly talented photographer - but he was mixing in really interesting circles at a really interesting time. Andy Warhol, David Hockney, Ed Ruscha, Jasper Johns, Marcel Duchamp, Martin Luther King, John Wayne, Jane Fonda, Paul Newman, Peter Fonda, Hells Angels, hippies – they were all captured by his lens.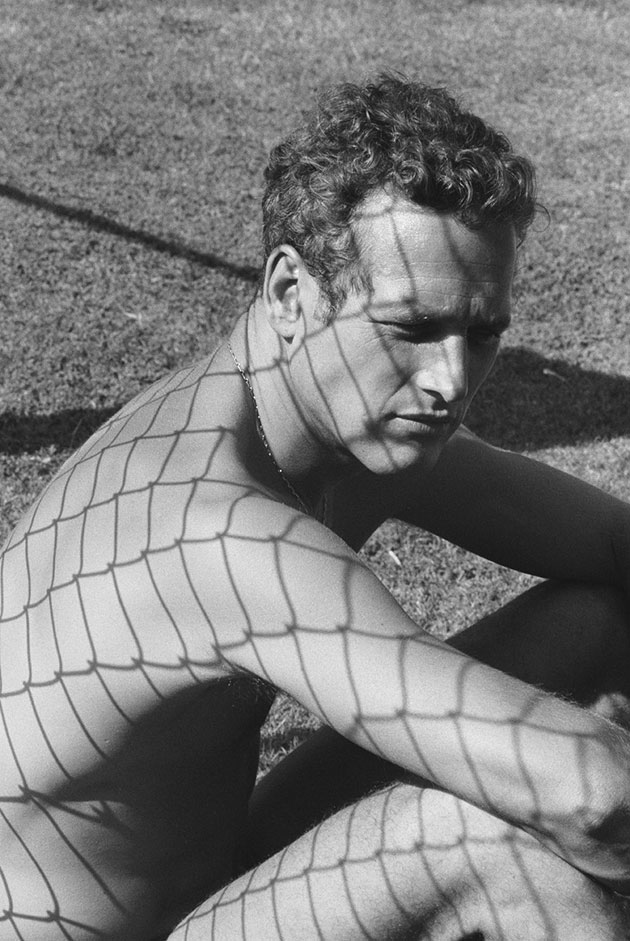 Paul Newman, 1964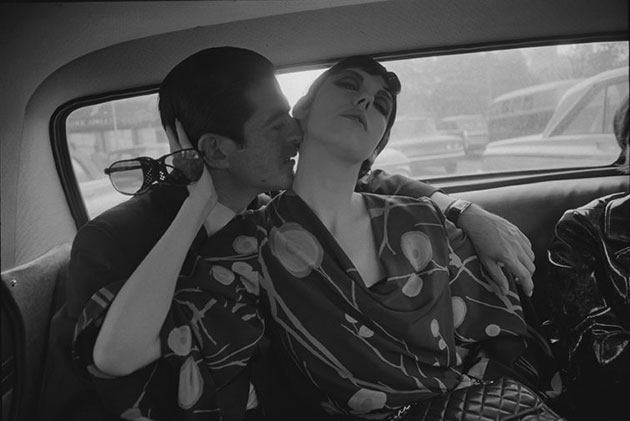 Irving Blum and Peggy Moffitt, 1964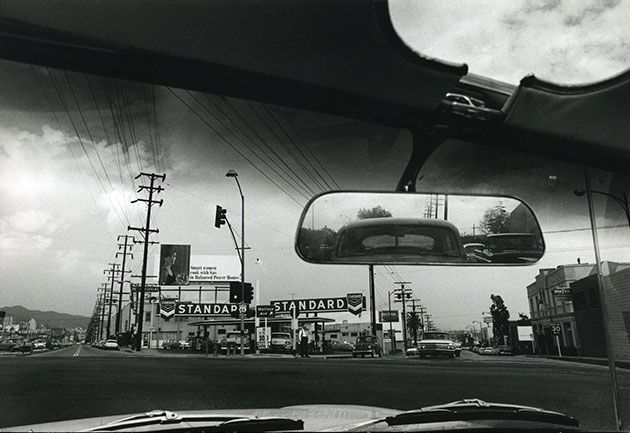 Double Standard, 1961
The exhibition runs until 19 October at the Burlington Gardens section of the Royal Academy.
All images © Dennis Hopper, courtesy The Hopper Art Trust.