Save Norton Folgate
We wandered over to the beautiful St Leonard's, Shoreditch (as featured in the nursery rhyme Oranges and Lemons) yesterday evening for a fascinating talk by Dan Cruikshank on behalf of The Spitalfields Trust.
The talk was about the threat of development that currently looms over Norton Folgate, a conservation area that forms the heart of Spitalfields, centred on the stunning Elder Street, most of which dates back to the 18th century.
In the evocative surroundings of St Leonard's, Cruikshank detailed British Land's plans (on behalf of the freeholder, the City of London Corporation) to redevelop the area, demolishing or gutting many of the historic buildings, leaving just a few facades intact. Behind those facades they'll create huge office developments, entirely out of keeping with the architectural history of the area, and fundamentally changing its unique character. Watch the video above to get a sense of what Cruikshank had to say.
Incredibly, British Land tried to demolish portions of Elder Street back in the 70s, and were only stopped by the then newly formed Spitalfields Trust, co-founded by Dan Cruikshank.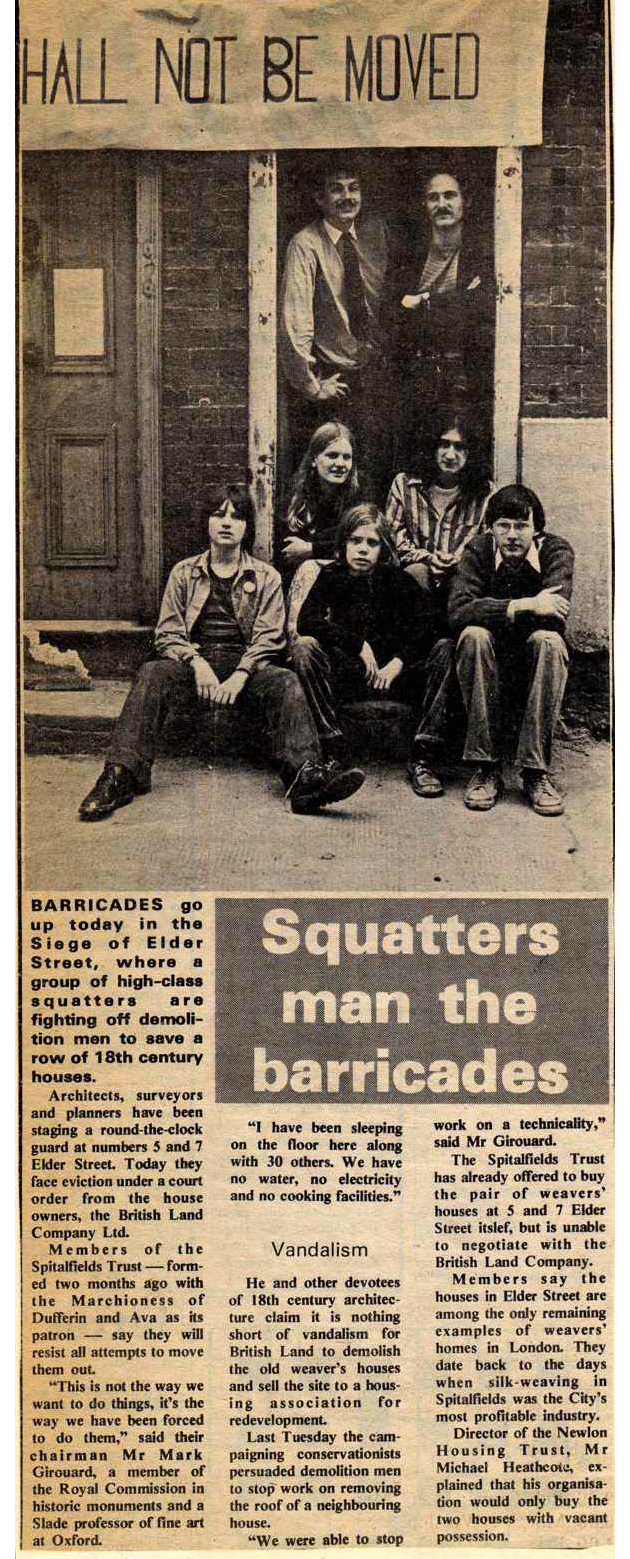 A little bit of history repeating it seems.
The new proposal is astonishing in its potential to harm one of the most beautiful parts of London. The Spitalfields Trust is determined to stop the proposal though. They have even commissioned an alternative scheme of their own from architect John Burrell at Burrell, Foley, Fischer, which is far better suited to this wonderful area.
Read more over at the excellent Spitalfields Life, and on the Spitalfields Trust site.
Join in the protest over at the Save Norton Folgate Facebook page.