Wellcome Photographic Exposure Calculator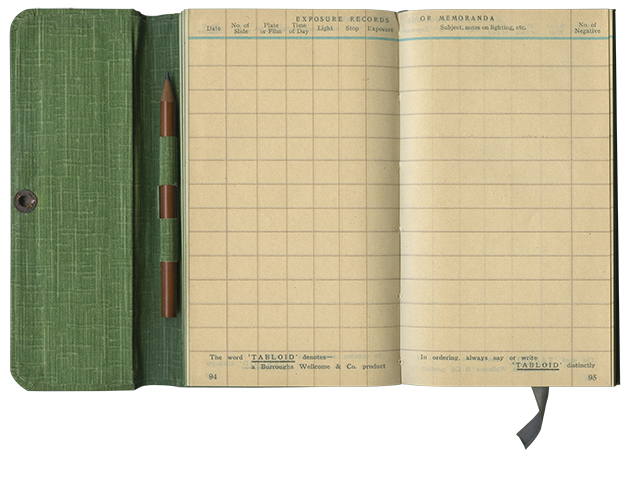 A couple of weekends ago we dropped in at the Bloomsbury Ephemera, Postcard and Book Fair, and picked up this wonderful little piece of print: The 'Wellcome' Photographic Exposure Calculator - Handbook and Diary 1939.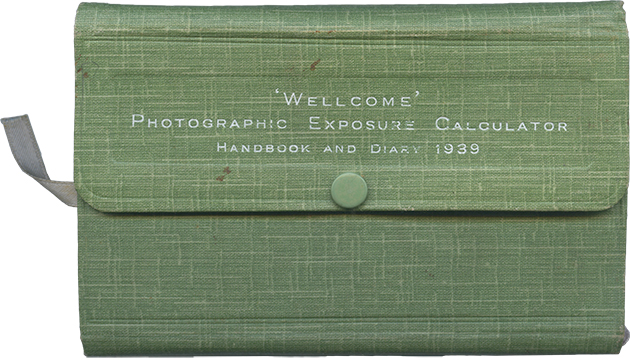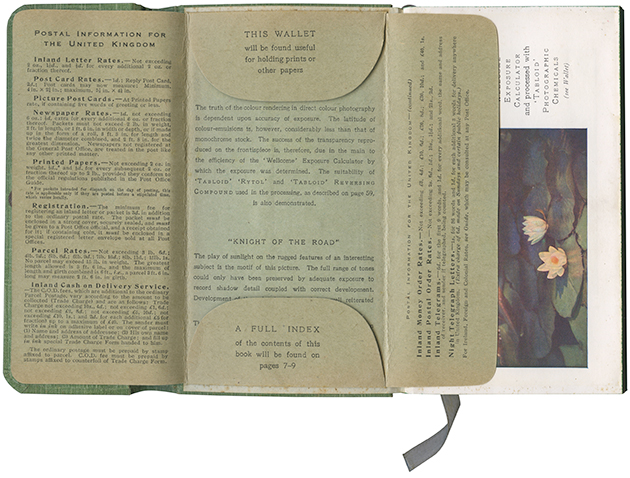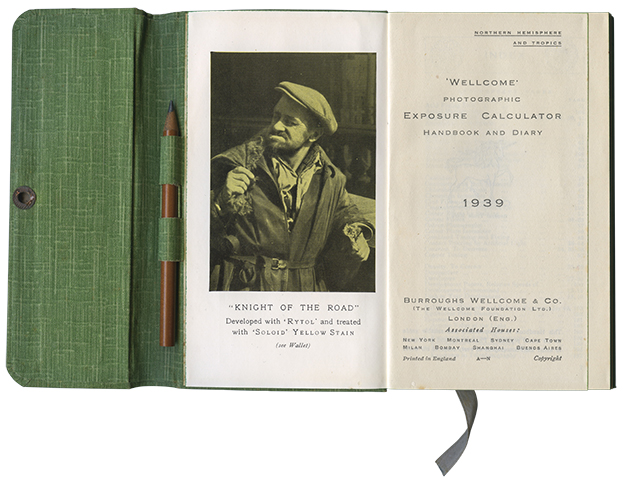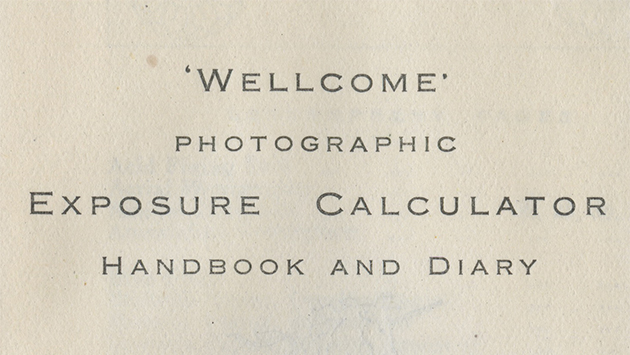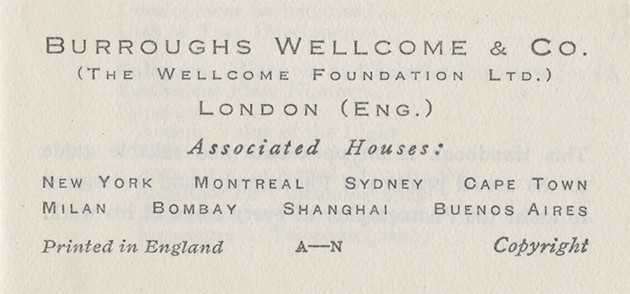 It's a wallet sized handbook packed full of information for photographers. It's divided into three sections - up front there's a section on developing and printing your photographs (using Wellcome's branded chemicals of course) - this is followed by a notebook and diary section, and then there's a final section which details the specifics of getting the right exposure using the exposure calculator inside the back cover.
It's quite a treasure-trove.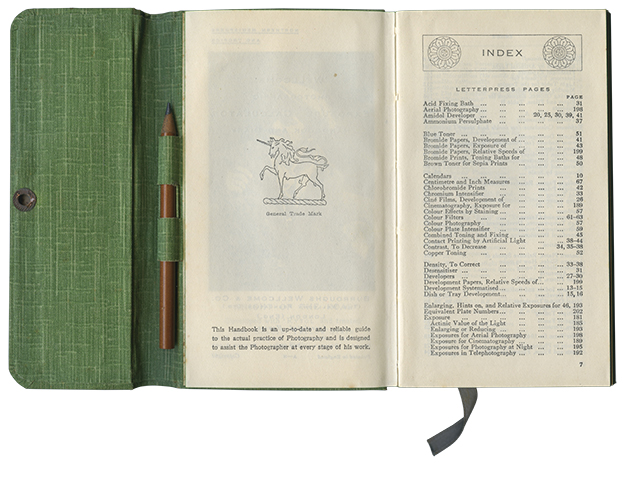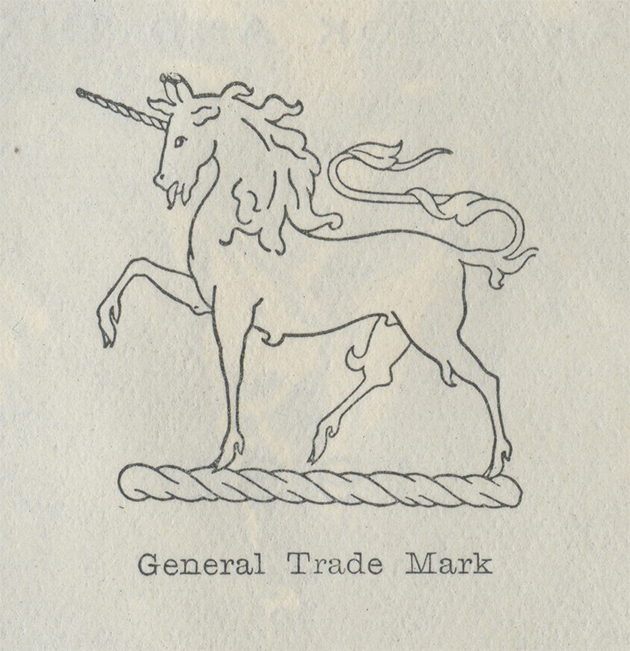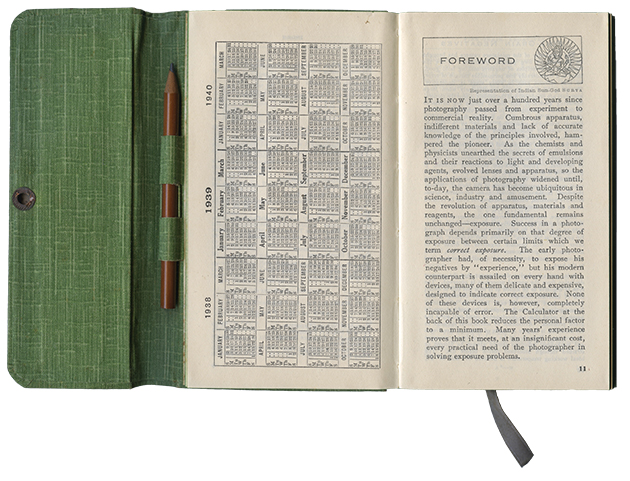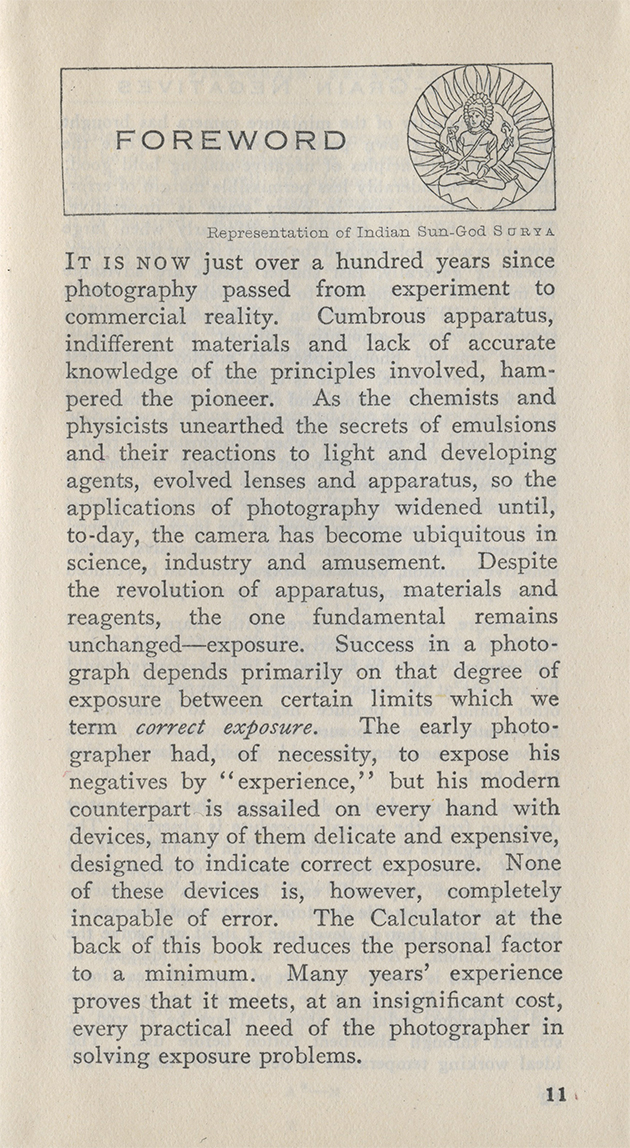 There's a great bit advising budding photographers on how to sell their prints: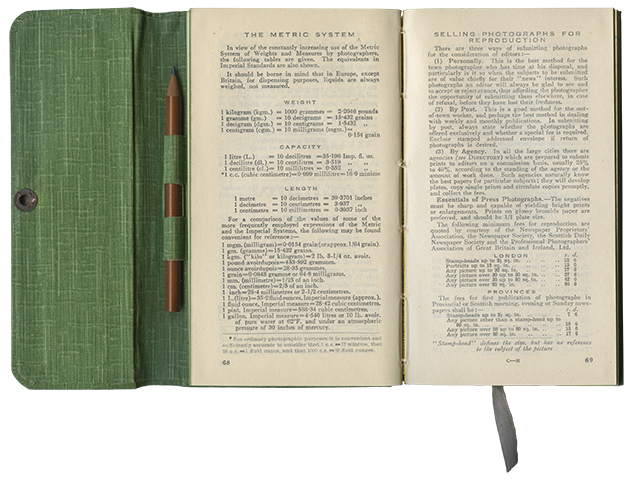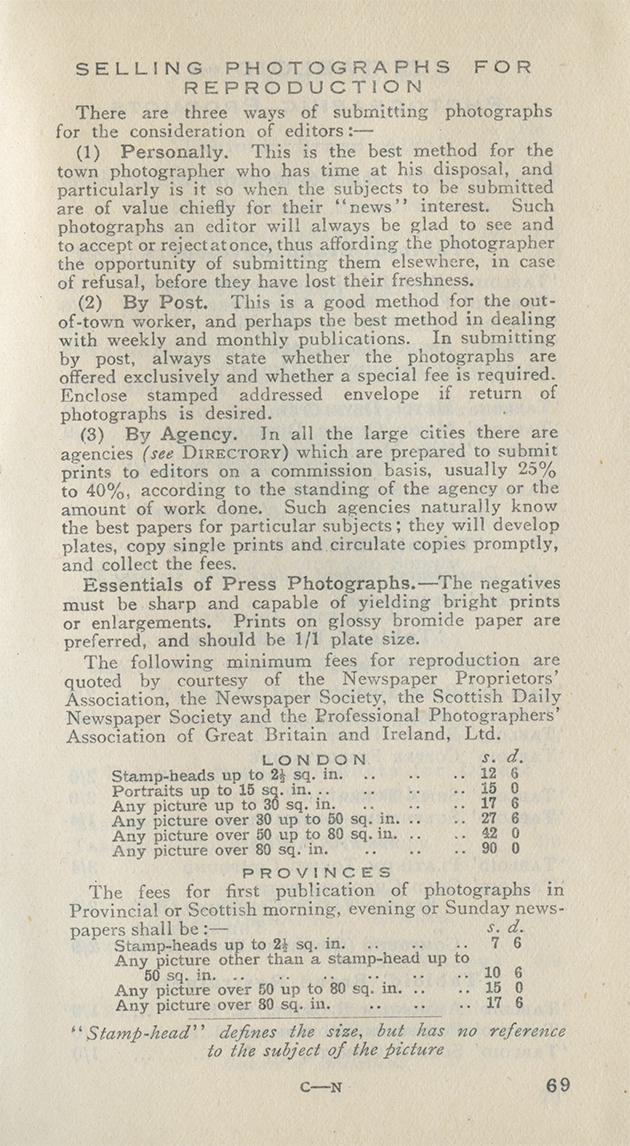 There's also a page detailing the full kit needed for a photographic tour: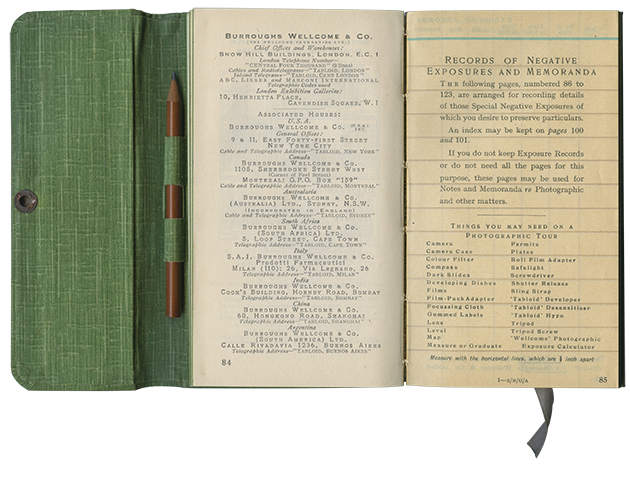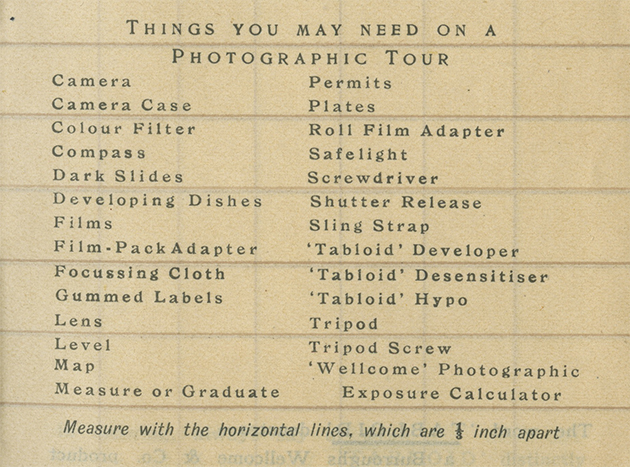 The notebook section is just delicious, printed on a now-yellowed glassine-style paper: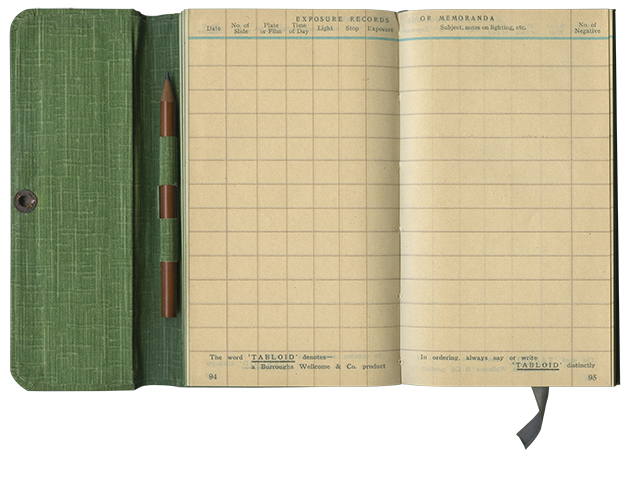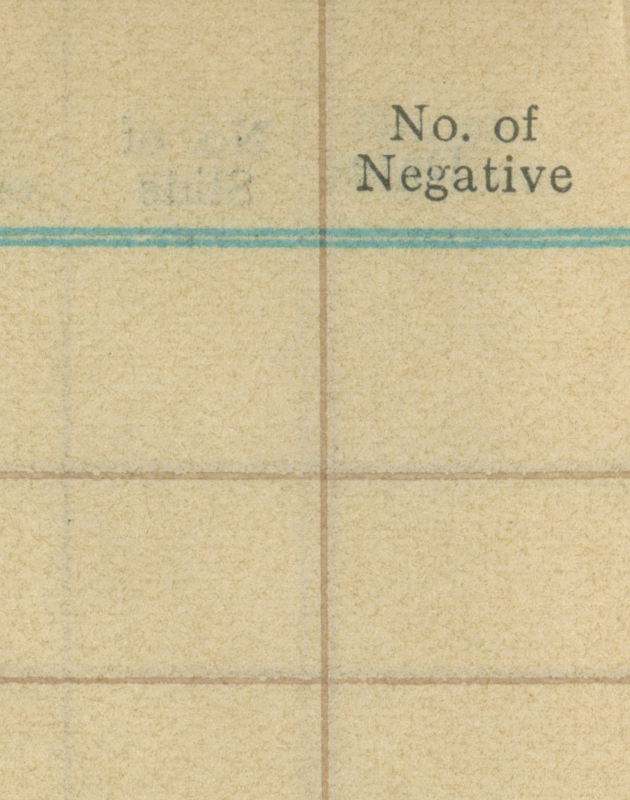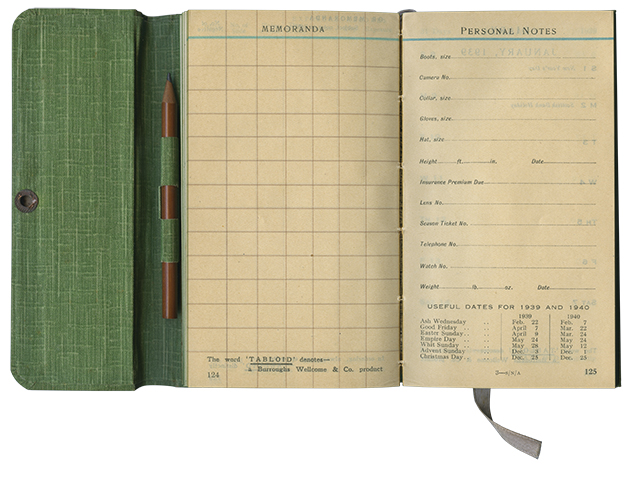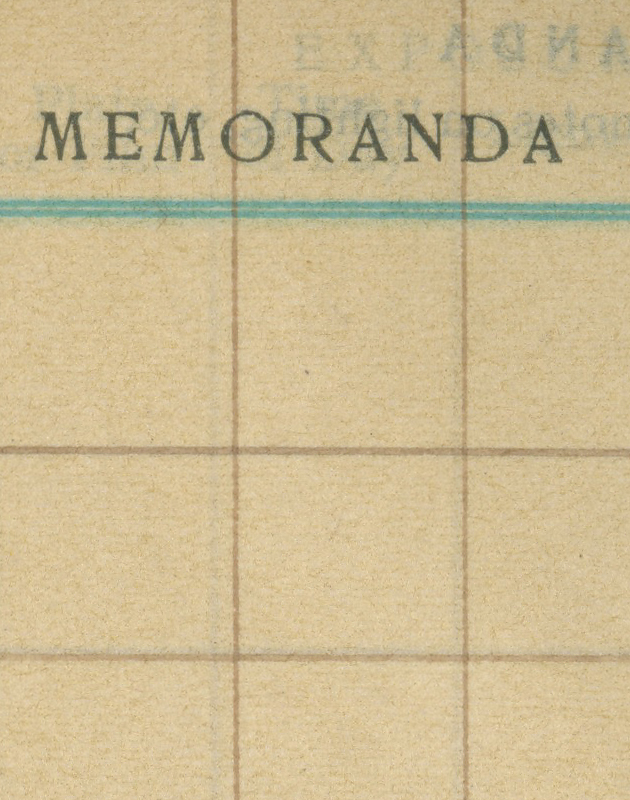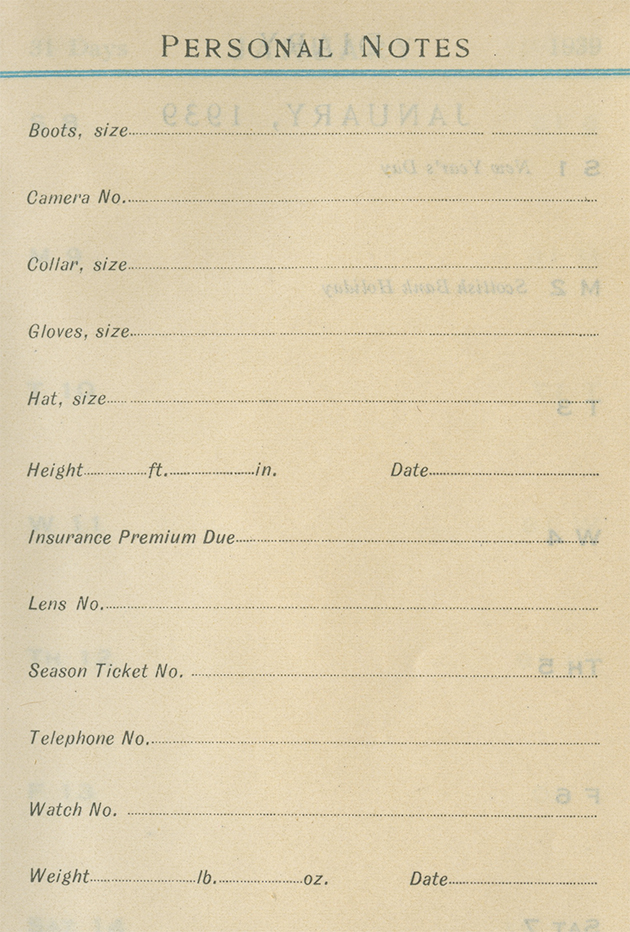 Just lovely stuff.
The diary section of course has added poignancy given that 1939 was the year that war broke out in Europe.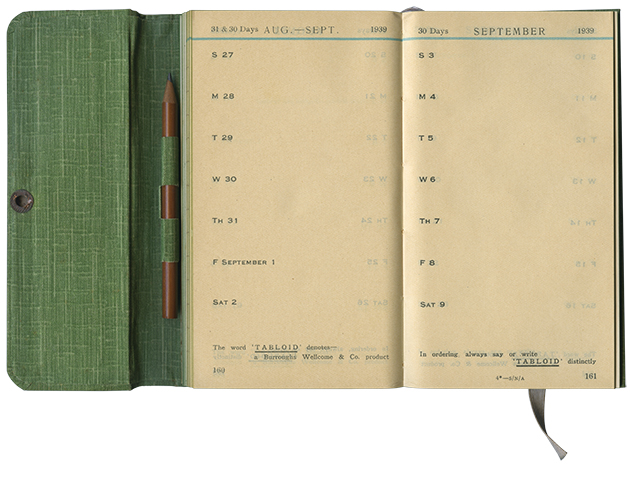 The inside back cover features the exposure calculator (as well as a great promotional tag for Tabloid / Rytol developer tablets, glued around a printed ribbon). The preceding pages of light tables are perforated so that you can tear them off at the end of each month - keeping the most up-to-date information easily to hand. Brilliant.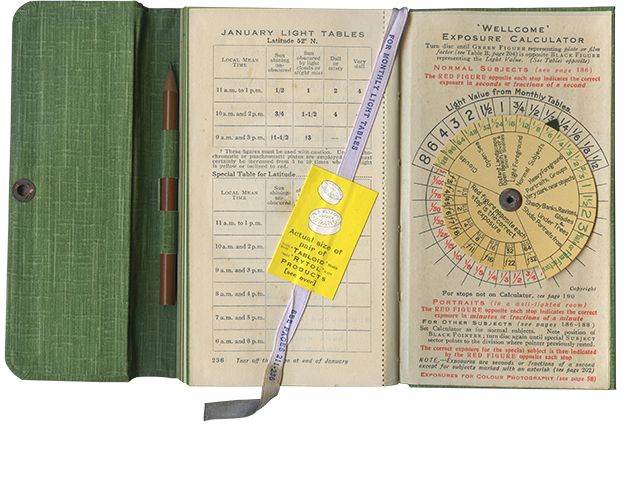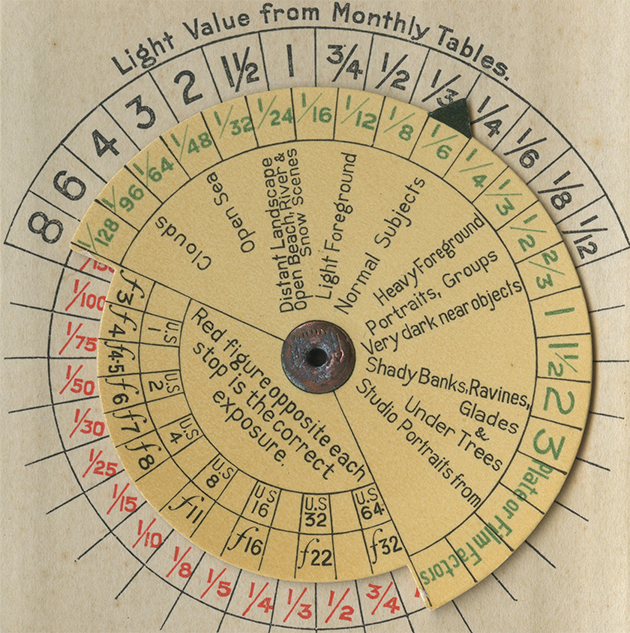 Marvellous.
posted: 9 June 2015
categories:
Ephemera