London Street Signs Map for Blue Crow Media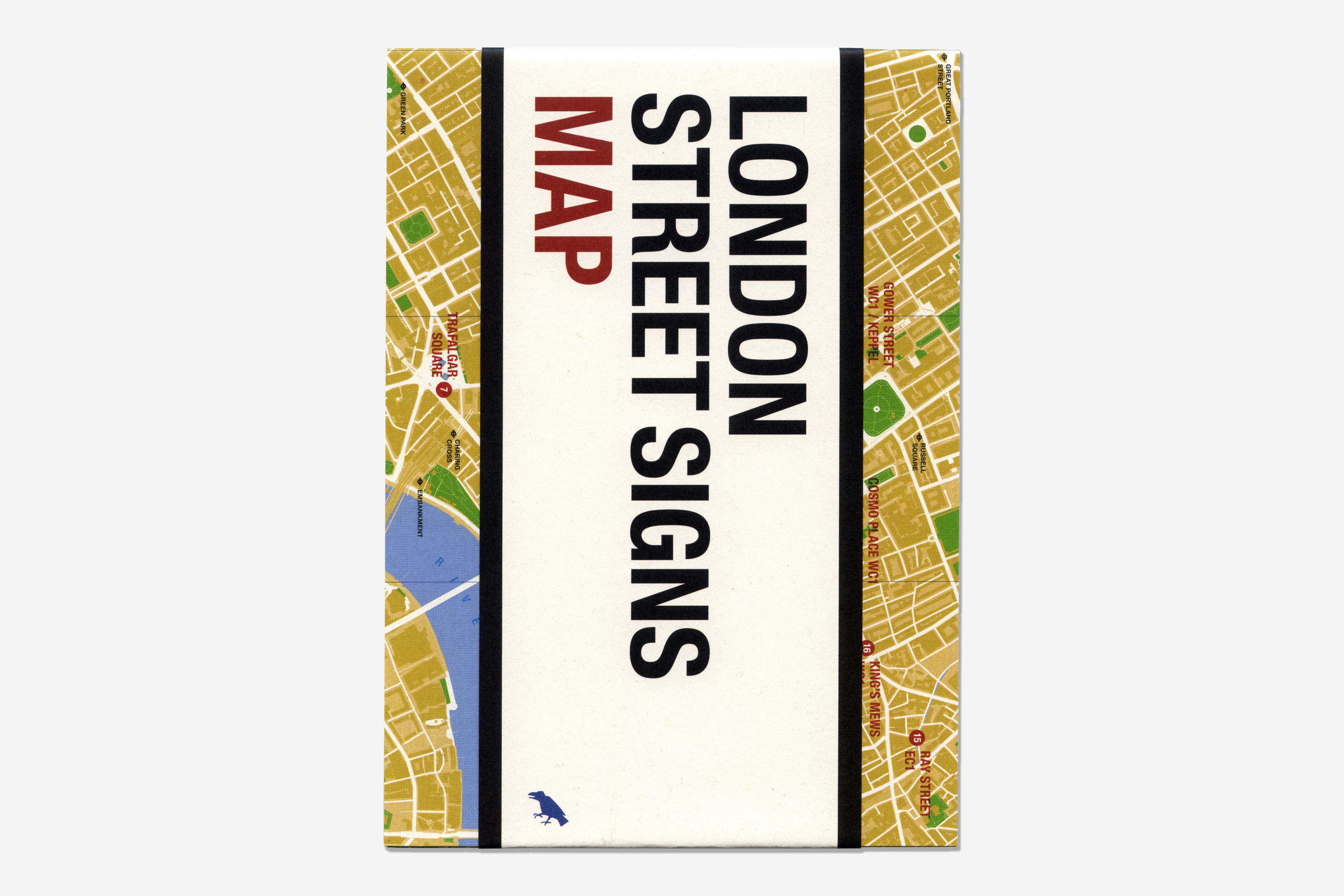 Maps are good. London is good. Street Signs are good. A map of London's street signs? Well that's just brilliant. Even if I do say so myself.
Following on from the success of my London Street Signs book, I teamed up with the good folks at Blue Crow Media to create the London Street Signs Map. It features fifty of the most interesting street nameplates still visible in London, a selection that ranges from stone tablets in W1 to enamel nameplates NW8, from tiled signs in Hampstead to a vast architectural street name on the edge of Regent's Park.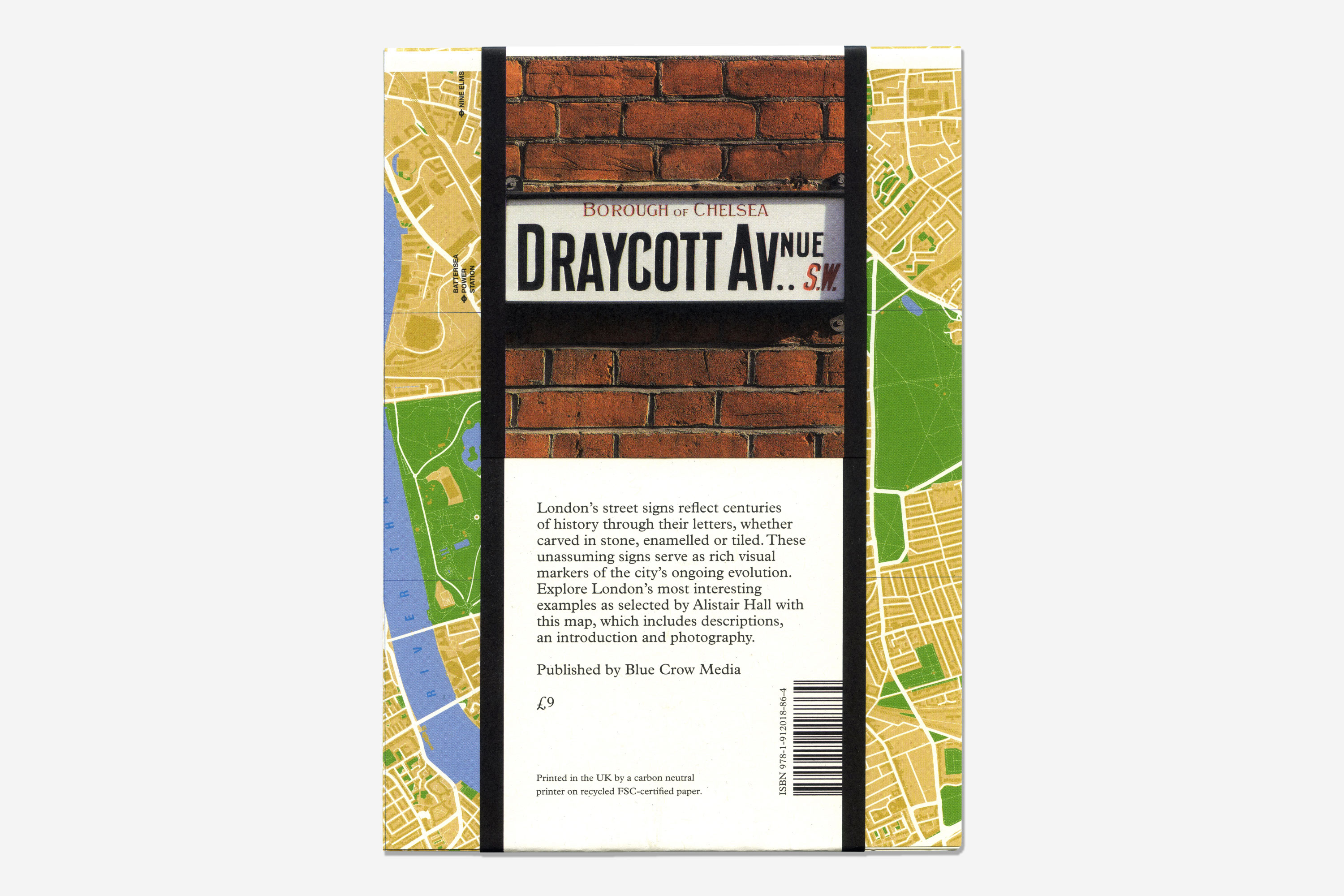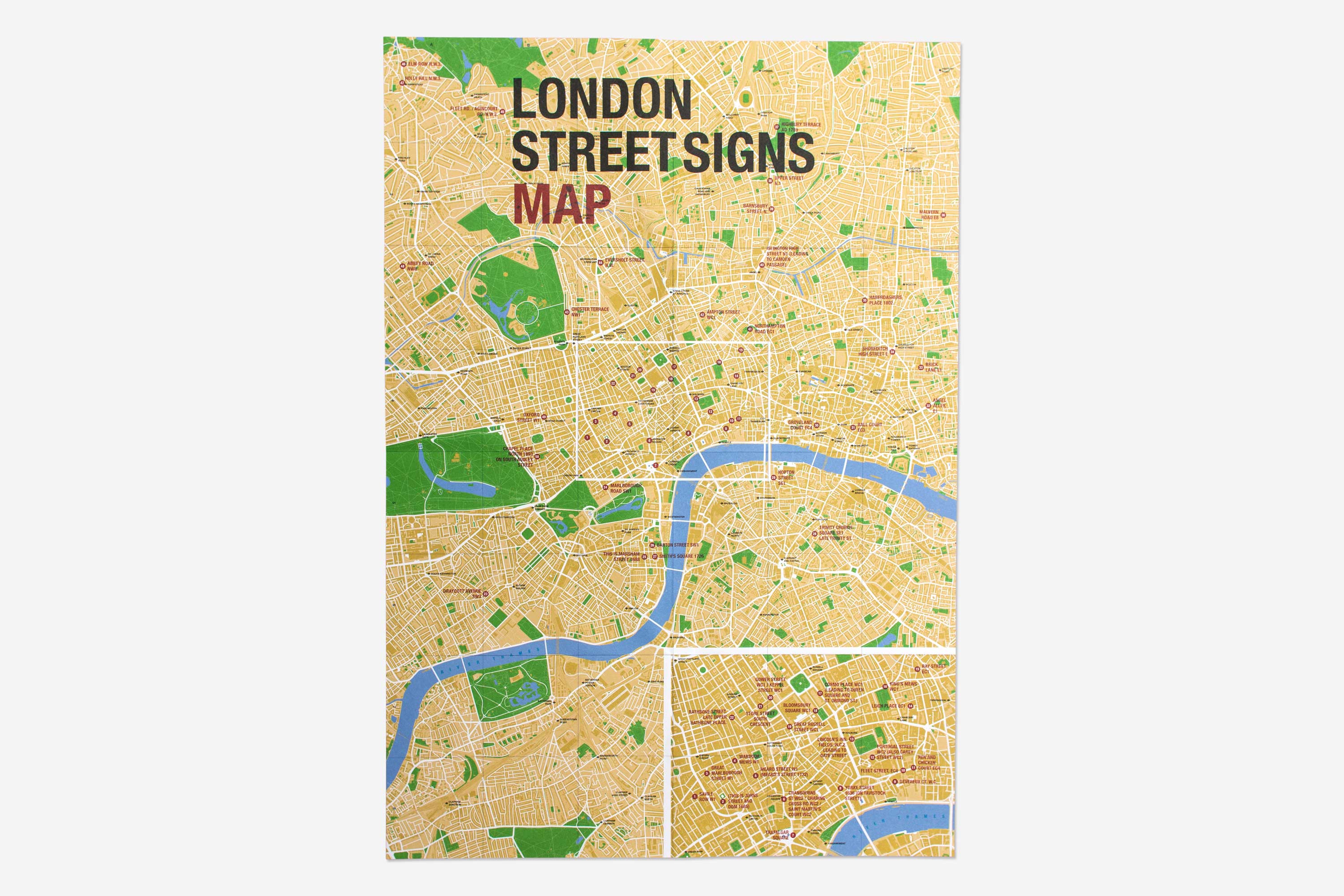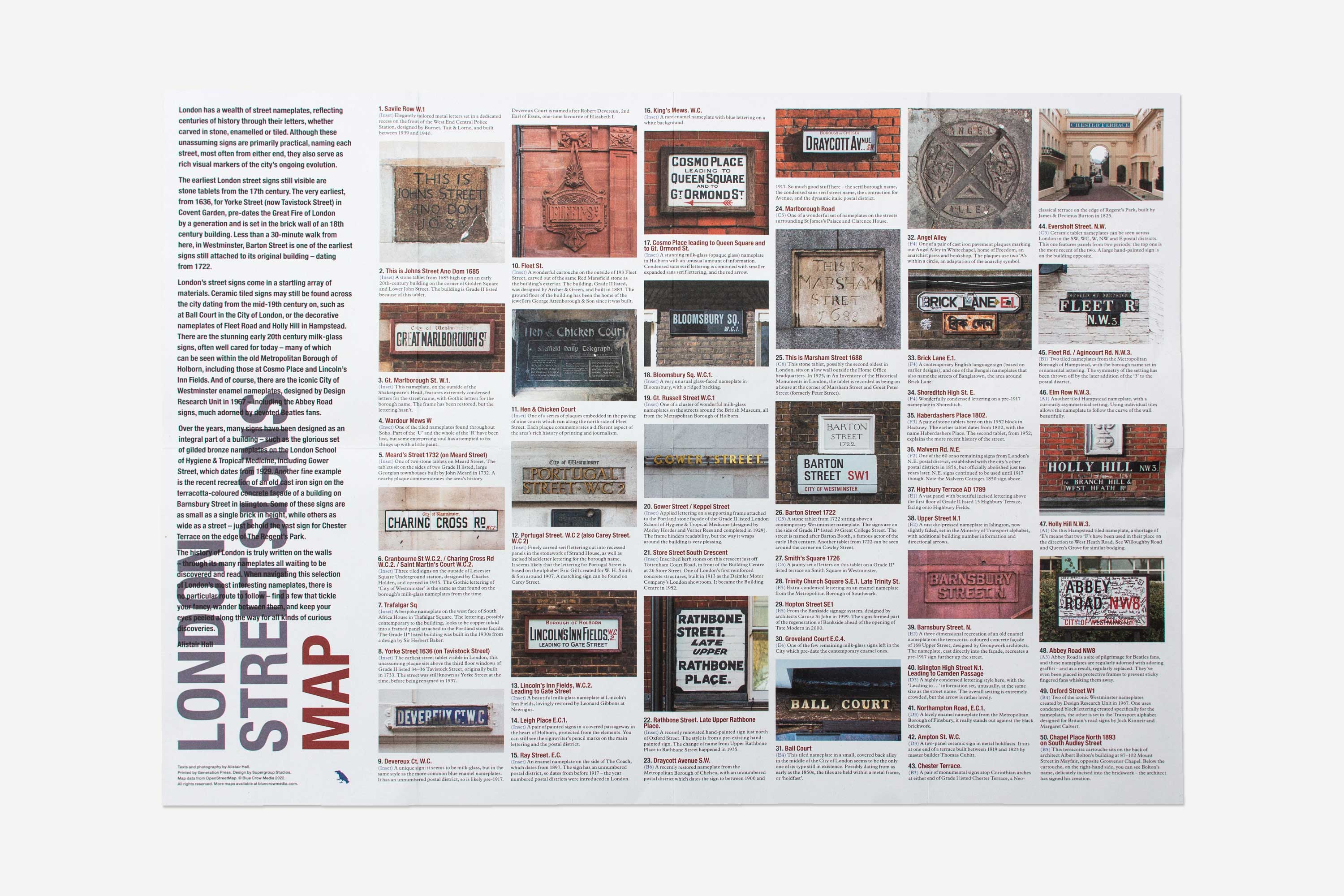 The folks at Blue Crow were a joy to work with – I put together a shortlist of signs, and used a Google map to check their exact latitude and longitude. I then put together an introduction, and text about each of the signs, and they did the rest.
Blue Crow Media make a whole range of fantastic maps. The London Street Signs Map matches up well with the London Alleyways Map, or you can buy the full London Maps set. And of course the map makes a fantastic companion to my London Street Signs book, available here!