Angharad Lewis on On Reading
~ While Alistair is away cycling the length of Great Britain, we've invited twenty disgustingly talented people to each write a post for our blog. Today's post is from one of our neighbours, the lovely Angharad Lewis, co-editor of Grafik Magazine, and partner at the rather fine Woodbridge & Rees. ~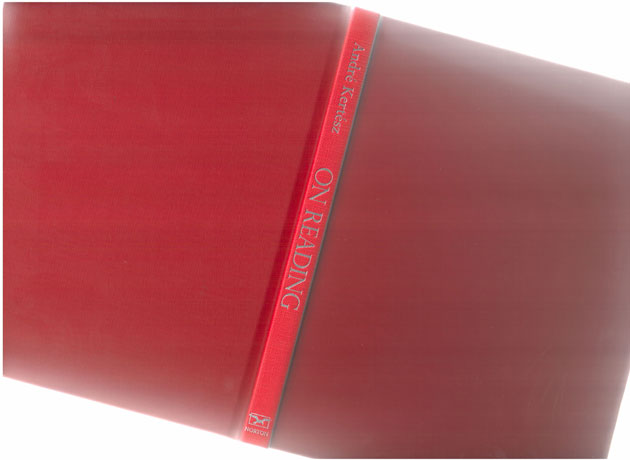 Solitary, absorbing, transporting... reading is therapy, escape and meditation. One of my favourite photographers, André Kertész, knew the special pleasures of reading, and captured images of engrossed readers throughout his life. His book On Reading is a collection of the images he made of readers all around the world between 1915 and 1970.
Readers seek out solitary moments amidst the bustle of parks or backstage at theatres; they escape on rooftops and balconies to read; they snatch moments with discarded papers in the street. Kertész also captures the materiality of books themselves — stacked floor-to-ceiling in corners of rooms, lining the walls of libraries in neat, solid regiments, or crammed every which way into boxes on a book seller's stall.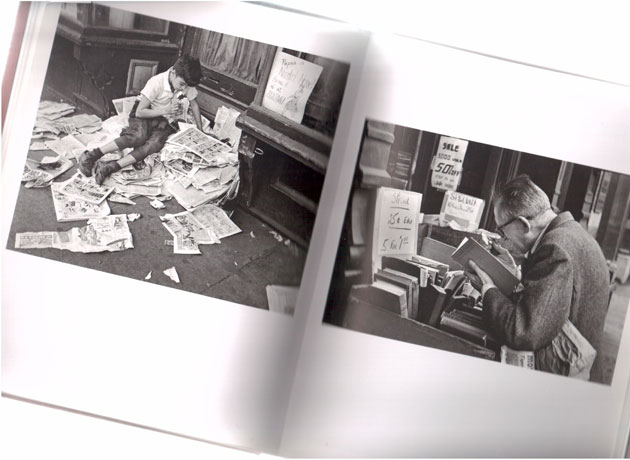 The digital silkiness of an iPad or ersatz leather binding of a kindle present a new and homogenised experience of reading that is alien to Kertész's world — books with their sharp edges rounded off for convenience and smooth handling; no messy piles of papers and books required. What Kertész captured in On Reading was once universal and timeless but now looks suddenly and sadly archaic. But I prefer his images of readers to those in the iPad and Kindle ads.
~ Alistair is raising money for Cancer Research UK during his ride - please wander over to his Just Giving page and donate a little cash. ~